You can't get to the campground at Tunica Hills by GPS, and many campers like it that way. Since there isn't much of a signal for any kind of device in the area, the only way to get there is to use the directions from the campground's host. According to Brenda Sory, otherwise known as Ms. Brenda, a former landscape architect who started and currently runs the campsite, visitors should use her detailed directions to save a whole lot of trouble getting to this remote wonderland.
"At best, following GPS will waste a lot of your time, taking you far out of the way," she says on her site. "At worst, it will put you on unpaved roads that can damage your car or get you stuck in bad weather."
Find Southern Solitude at Louisiana's Tunica Hills Campground
While there might be a number of campgrounds in Louisiana where you can find comfy amenities and cell service, Tunica Hills Campground will make you forget you even own a cell phone. Once you make your way there, you'll find a dense hardwood forest to explore and outdoor activities to keep you busy for days.
Camping at Tunica Hills Campground
Located in Louisiana's Plantation Country region and and bordered by the Mississippi River to the west, Tunica Hills Campground provides visitors with the experience of camping in a century-old hardwood forest that's been as naturally preserved as possible. That means you can't rely on cell phone towers or wifi networks to make the campsite easy to find with GPS. And once you get there, it's a half-mile hike to the preserved sites.
Or Ms. Brenda will be glad to give you a ride on her ATV.
Upon arrival at your Tunica Hills campsite, you'll find tent pads, picnic tables, a fire pit and cooking grate all tucked within the woods. Electricity is available at most sites, a large perk in this primitive paradise. There's also a covered dining pavilion with a barbecue grill, counters, water, picnic tables and electricity. Port-a-Potties are available, as well as a shower with hot water.
A few cabins are available as well, for those looking to appreciate the outdoors from under a roof. Rates for these various sites range from $16 a night up to $110 a night.
"This campground is about as old school as you can get without being totally remote…Be wary of arriving at night, as there are no lights and it is pretty difficult to get set up…The campground had plenty of tinder and firewood. Less than 10 miles from the Tunica trails and waterfalls that everyone knows of! Overall I liked this campground a lot, and was more secluded than most others I've been to." —The Dyrt camper Tess E.
What To Do Around Tunica Hills
With hiking, biking, kayaking, swimming and even more urban comforts nearby, the lack of cell service will be the last thing on your mind in Tunica Hills.
1. Go Hiking at nearby Tunica Hills Wildlife Management Area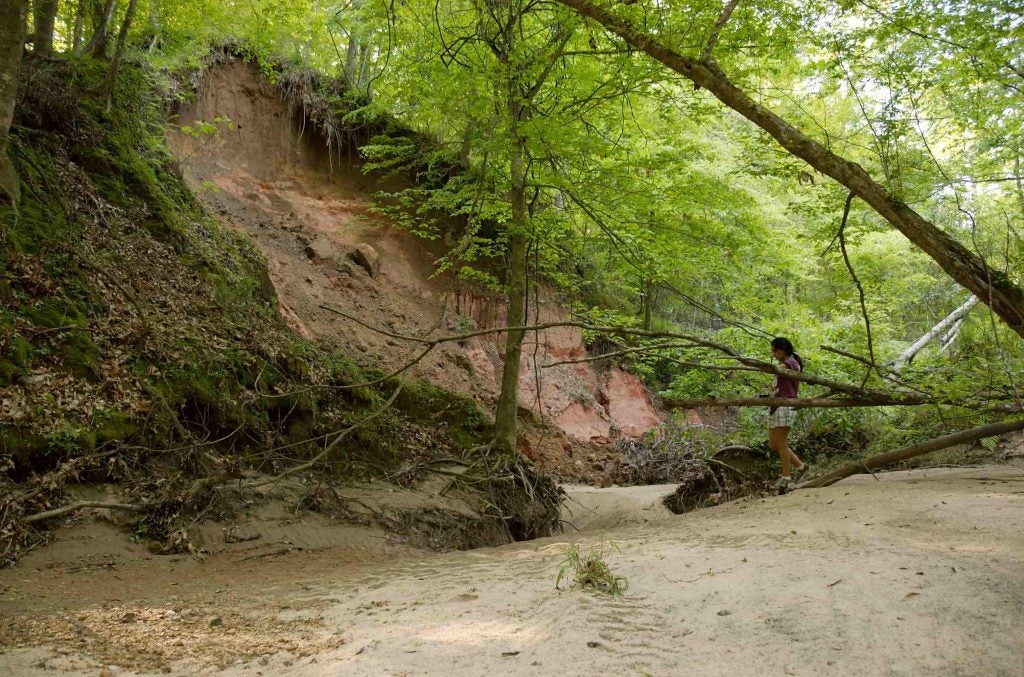 Adjacent to the Tunica Hill Campground is the Tunica Hill Wildlife Management Area, which is composed of two tracts: the North Tract, which is immediately adjacent to the Louisiana State Penitentiary, and the South Tract, just off Old Tunica Road. The South Tract is part of the scenic Natchez Trace System and has been used for travel since colonial times.
Filled partly with rugged hills, bluffs and ravines, the Tunica Hills Wildlife management Area also offers an upland hardwood forest area filled with American beech, American holly, hackberry, ironwood, yellow poplar, hickory, flowering magnolia and other types of hardwood trees. There are at least 20 species of rare plants, two of them not found anywhere else in the state. Beyond the hiking trails, visitors can explore Tunica Hills from their bike or horse!
Birders and wildlife lovers are drawn here, as Tunica Hills Wildlife Management Area is home to the worm-eating warbler and the Coopers Hawk, among many other local species. You will undoubtedly come across adorable creatures like eastern chipmunks in the area, so make sure to avoid disturbing their predator, the canebrake rattlesnake.
But don't worry too much! Despite the presence of snakes and black bears in Tunica Hills, ethical explorers shouldn't feel at risk.
2. Wade in the Waterfalls at Clark Creek Natural Area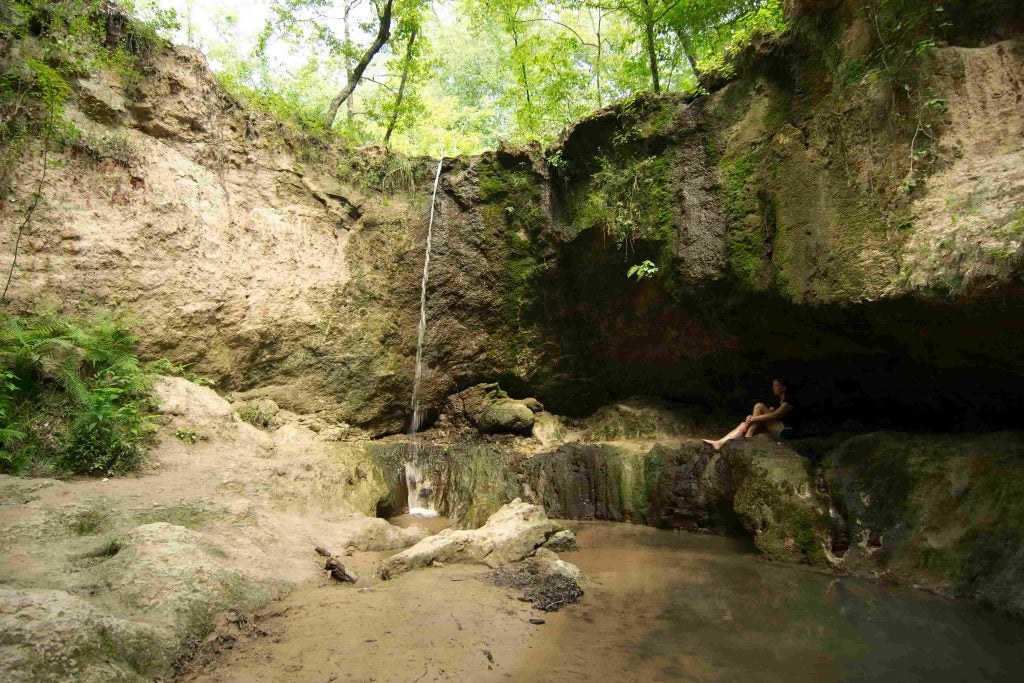 Located just over the Louisiana state line into Mississippi, the Clark Creek Natural Area has more than 2,000 acres of hardwood forest featuring beech and magnolia trees.
A very popular hiking spot, though a challenging one that is worth preparing for. Some of the trails follow a spring-fed creek that eventually plunges over cliffs anywhere from 10 to almost 30 feet high, forming absolutely gorgeous waterfalls, perfect for cooling off under on a hot summer's day.
Tip: bring your own food and water if you plan to stay the whole day, and don't forget about the $4 entrance fee!
3. Attend Walker Percy Weekend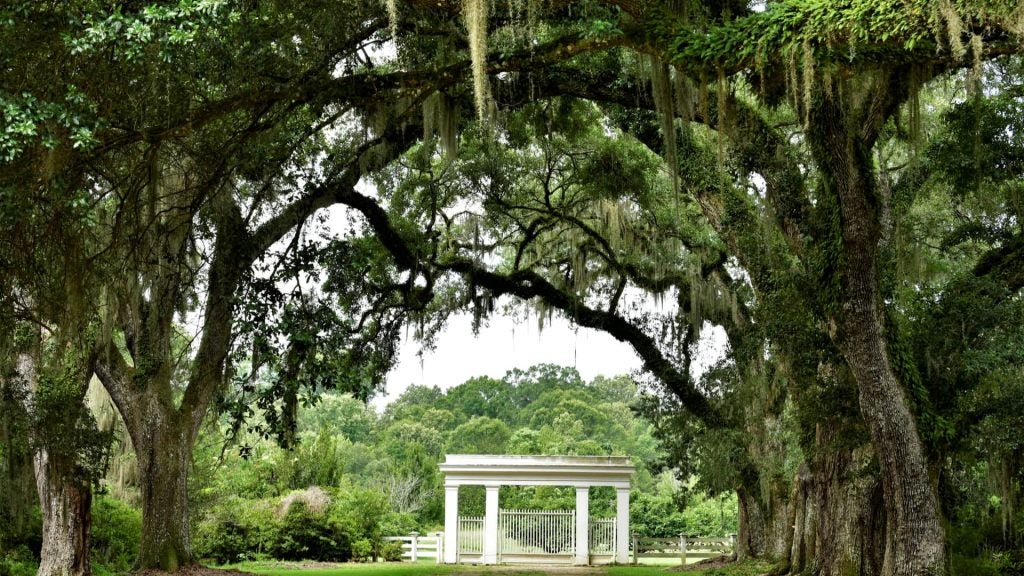 If you're a fan of southern literature, then you've most likely heard of Walker Percy. Author of The Moviegoer, Love in the Ruins, The Last Gentleman and The Thanatos Syndrome, Percy was a devout Catholic and through his works, explored the search for meaning in an increasingly materialistic society. Percy's work is indebted to the land and nature surrounding Tunica Hills and this region of Louisiana.
The fourth annual Walker Percy Festival will be May 31 through June 2, 2019 in St. Francisville, Louisiana, a mere 20 minute-drive from the campground. Enjoy food, craft beer and bourbon and live music while attending presentations, lectures, readings and panel discussions by renowned Percy scholars, as well as a series of social and culinary events inspired by the author's most famous works.
4. Go to a Rodeo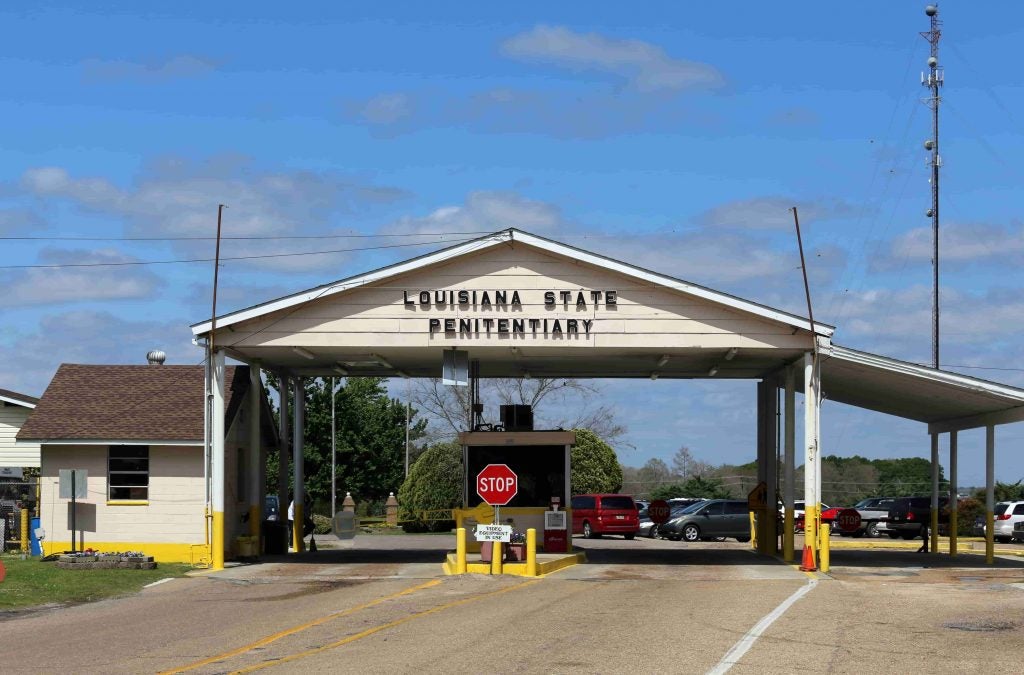 For more than 40 years, the Louisiana State Penitentiary—also known as "Angola"—has been putting on the Angola Prison Rodeo and Craft Show, an experience completely run by the prisoners and prison staff, as a way to provide inmates with an opportunity to change in a positive way. It started in 1965 and is the longest-running prison rodeo in the nation. There, you'll find that the prisoners not only help with the logistics of the event, they're actually in the rodeo, riding horses, performing in races, and more.
Not only is it a professionally-run rodeo, but there's an arts and crafts festival and tons of food. You can catch the festival and rodeo each Sunday in October. Proceeds cover rodeo expenses and supplement the Louisiana State Penitentiary Inmate Welfare Fund, which provides inmates educational and recreational supplies. The Louisiana State Penitentiary, where the rodeo takes place, is located just 15 minutes from the Tunica Hills campsite.
5. Explore the Town of St. Francisville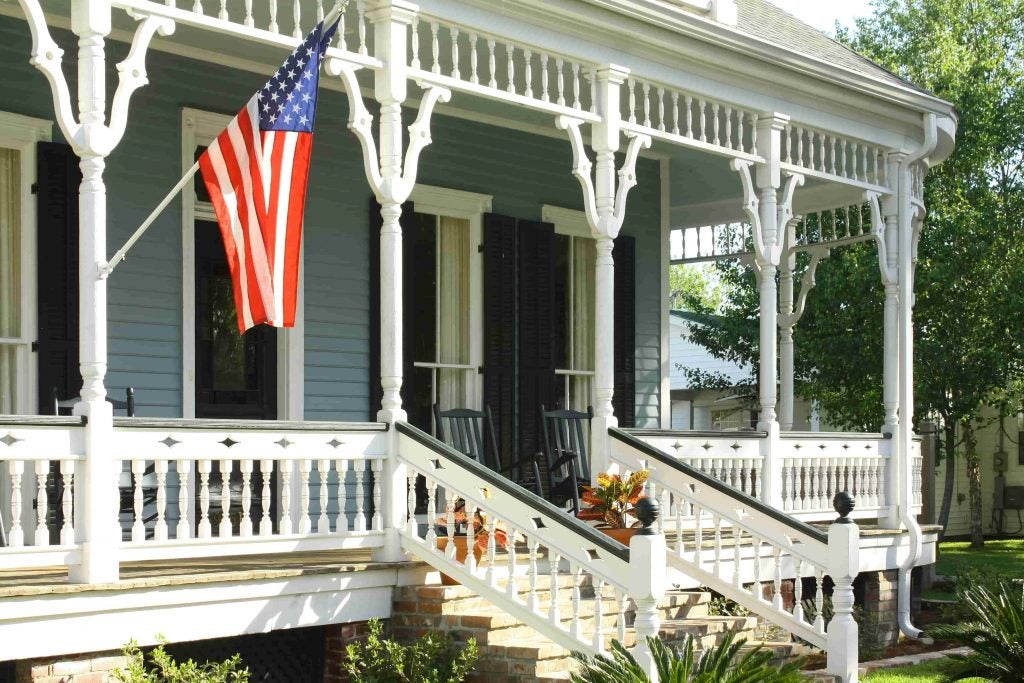 Just 15 miles from the Tunica Hill Campground is the small, charming town of St. Francisville in West Feliciana Parish. Not only can you visit the many historic plantations there, but you can tour several botanical gardens and museums, eat at the local restaurants and cafes, enjoy shopping in the boutiques and galleries, and also visit the many festivals the town hosts every year.
---