The federal government has officially designated its first National Heritage Area in California, and it's one of the most under-appreciated but important natural regions in the state: the Sacramento-San Joaquin Delta.
The Central Valley region used to be a vast wetland. It's been partly drained for agriculture, and now the wider region grows most of the United States' fruits, nuts and vegetables. Thousands of miles of waterways criss-cross the delta's many islands and marshes.
The new national designation is meant to support culturally important "lived-in landscapes" with community-based heritage conservation and economic development. It means the Sacramento-San Joaquin Delta will receive $10 million in federal grant funding for historical, cultural, and natural preservation. That bolsters a campaign by local businesses and governments to promote tourism in the region. The designation from the National Park Service encourages people from the nearby urban centers of the Bay Area and Sacramento to enjoy the region's cultural and agricultural heritage and its many waterways and islands.
California's First National Heritage Area: The Sacramento-San Joaquin Delta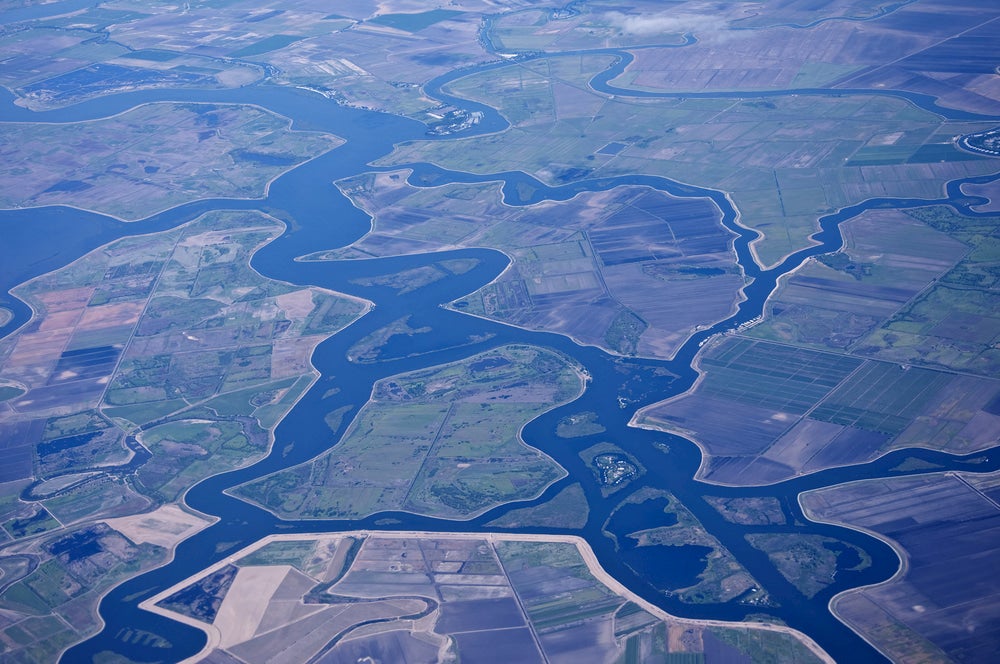 First, the news. President Donald Trump signed a large public lands and conservation bill on March 12 that included the new designations for the Delta and several other areas across the country.
What is a National Heritage Area?
The National Park Service provides an advisory role to National Heritage Areas, but NHAs are not protected or managed by the federal government. That means this designation does not affect property rights, water rights, or hunting and fishing rights. Rather, it opens the region to public-private partnerships, which will support community organizations and local and state governments seeking to preserve and empower a regional identity, culture, and economy.
The program began in 1984 under President Ronald Reagan and has grown to include at least 49 National Heritage Areas. Some of those are the Baltimore National Heritage Area in Maryland, the Mississippi Gulf Coast National Heritage Area, and the National Coal Heritage Area in West Virginia.

How Did The Sacramento-San Joaquin Delta Become a National Heritage Area?
Congressman John Garamendi (D-Davis, Fairfield, Yuba City), former deputy Secretary for the Interior under President Bill Clinton, had reintroduced the legislation to make the Delta a National Heritage Area with Senator Dianne Feinstein (D-Calif.) in January. It was the ninth time they had tried to pass the bill.
Businesses and governments in the area have been working to build awareness of the region for tourism in a more concerted way for at least a decade.
"The National Heritage Area designation will provide crucial support for the Sacramento-San Joaquin Delta, which I have called home for over 40 years," said Garamendi in a statement. "We must safeguard this iconic working landscape and the most productive watershed in the western United States, and I am pleased that my legislation has been signed into law to make that possible."
The boundaries of the new National Heritage Area in California extend from Sacramento to Stockton to Vallejo.
What to do in the Sacramento-San Joaquin Delta
In general, outdoor lovers and conservationists have overlooked the Delta because of other iconic, splashy protected areas in the state, from Yosemite National Park to Big Sur. But the Sacramento-San Joaquin Delta is the agricultural and ecological engine of California. Its low profile hides a history of hard-working people, diverse cultures, and a wealth of birds and fish. With thousands of miles of broad river channels and wetlands, it's a unique watery landscape ripe for exploration.
Spot Hundreds of Species of Birds and Fish
The Delta is home to hundreds of species of birds. The estuaries and wetlands are also an important stopover for migratory birds. Some of the best birding spots include the Dow Wetlands Preserve in Antioch, Brannan Island State Recreation Area in Rio Vista, and the Cosumnes River Preserve in Galt. Keep your eyes peeled for hawks, falcons, owls and thousands of waterfowl, including the Tundra Swan, Snow Geese, ducks and Sandhill Cranes.
People who fish will find plenty of striped bass, catfish, steelhead, salmon, and sturgeon in the many waterways of the Delta. In the winter and spring, several fishing derbies are held here.
Get to Know the Regional Fare
As an agricultural region, the Sacramento-San Joaquin Delta has plenty of opportunities for visitors to get to know farmers and their produce. Many farms are open during harvest for tours and other activities. Harvest 4 You in Contra Costa County provides an educational farm trail map every year with farms that sell produce directly to foodies. Check out the Sacramento River Delta Grown Farm Trail or the UC Davis Small Farm Program agritourism directory for even more fresh food experiences.
The region celebrates several crop festivals and County Fairs in Sacramento, San Joaquin, Solano, Contra Costa and Yolo counties. In April, there's the San Joaquin Asparagus Festival. July brings Harvest Time in Brentwood and the Pear Fair in Courtland.
Enjoy Water Sports on Sacramento-San Joaquin Delta
The San Joaquin River is the largest in California, and the wetlands in the Delta have over 1,000 miles of waterways. That makes it the most popular in the summer, when visitors swarm the area to cool off in the water. There's plenty of opportunities for paddling among the wetlands. Many marinas offer kayaks, canoes and other boats for rent. You could try your hand at windsurfing or sailing, too.
Hike the Sacramento-San Joaquin Delta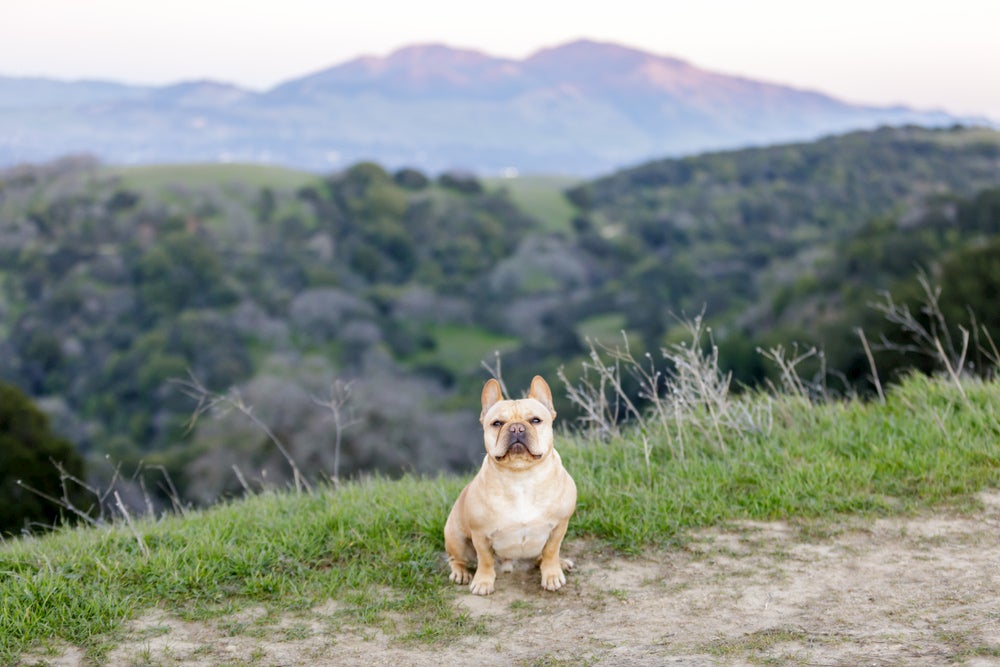 Lace up your hiking boots to learn more about the region's history and enjoy its pleasant, flat landscapes. Among the Delta region's projects is the "Great California Delta Trail." This would extend throughout the region and include the shorelines of all five Delta counties, linking the San Francisco Bay Trail system to the Sacramento River trails in Yolo and Sacramento counties. Miles of trails are in place and more are to come.
The Delta de Anza Regional Trail traces part of the 1,210-mile route taken by Spanish explorer Juan Bautista de Anza in the 18th century. You can learn more about the history of Spanish and Mexican settlement in California at the John Muir National Historic Site.
Where to Camp in the Sacramento-San Joaquin Delta
It's all about the water in the Sacramento-San Joaquin Delta, and campers will find plenty of campgrounds right on the shore. It's a water-loving RV camper's paradise, although tent campers can find spots as well. There are nearly 50 campgrounds and RV parks with a total of over 2,800 sites, according to the Delta Chambers & Visitors Bureau. Many Marinas offer spots for RV campers, as well as good facilities and a boat launch.
Vacationers like to visit the area in the summer, when temperatures can peak in the 90s. Fall brings pleasant temperatures and great wildlife viewing opportunities. Camping here in the winter can mean fog and mud and a little more solitude.
Sugar Barge is all about watersports and fishing, with over 1,000 miles of waterways and an abundance of black & striped bass, crappie, perch, bullhead, catfish and sturgeon. It's located on Bethel Island, in the heart of the Delta east of Antioch. The marina includes a restaurant, a swimming pool, a picnic area and boat and trailer rentals. The RV park has 114 sites with full hook-ups. There are some tent sites as well.
Snug Harbor is a family-owned park that has been a prime vacation destination for more than 60 years. It is located on the historic Steamboat Slough, off Ryer Island. It can be reached by a ferry, the Ryer Island Ferry and Real McCoy Ferry, on State Route 84 from Rio Vista. There's also a bridge for access. The park offers shaded waterside RV sites with full hook-ups and docks. There are also a few tent sites.
The camp-resort at Tower Park has all sorts of activities and facilities. Visitors can splash around in interactive pools or bounce high on a jumping pillow. Located on the shores of the Delta's waterways near Lodi, the camp-resort also highlights the watersports that attract so many visitors with rental kayaks and swimming beaches. There are a variety of ways to stay here, from comfortable cabins to premium RV spots with full hook-ups to tent campsites with water and electricity. The prices range from $50 to $80+ a night.
"This was a nice campground that focuses around kids and family activities. There is always something for kids to do. Campsites are nice. Restrooms are clean. Everyone is friendly as they are all there for their kids to have a good time. When you arrive a spotter takes you to your site and helps you in if you need it. Caution drive slowly there are little kids everywhere!" —The Dyrt camper Stephanie B.
This state park northeast of the San Francisco Bay Area covers a maze of waterways and countless islands and marshes. It includes a protected marsh, Frank's Tract, that is home to beaver, muskrat, river otter, mink and 76 species of birds. It's also a prime spot for watersports, including all sorts of boating. There are over 140 campsites, making it the largest campground in the area. Both tent campers and RV campers are welcome.
"It has great facility for disabled and has great area to run around and you can fish the bay area from the area or go fishing in boat," —The Dyrt camper George A.
---
Related Campgrounds:
Popular Articles: