The daunting news surrounding climate change and irreversible damage to the environment is disheartening to anyone who calls this giant marble home. Our environment is facing threats that are difficult to fully comprehend.
If you're a reader of The Dyrt, chances are, you're pretty passionate about protecting the places where we all love to play (not to mention eat, breathe, and generally live). The best way to do that? By finding a group of like-minded individuals working to do good in the world, and donate time, effort and money.
Outdoor & Environmental Nonprofits to Donate to While it Counts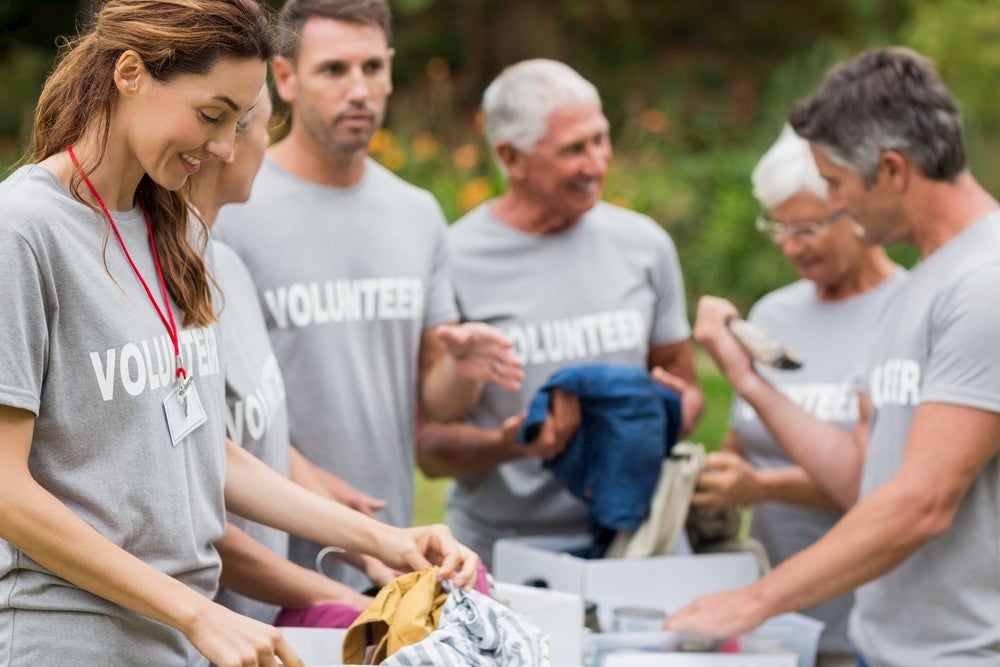 Why Donate to Environmental Non-Profits?
Scientists believe the record-breaking temperatures seen in 2018 and into 2019 are connected to a changing climate—something that not only affects us all but also the places in which we love to play. If this trend continues, we'll see our coastlines succumb to sea-level rise, our mountains will lose their snow, and the life that thrives in delicate alpine environments and deserts will not be able to endure.
If these crises motivate you to address the impacts of individuals on our environment, it's time to use that drive to create change. Donating and volunteering with the environmental nonprofits listed below is a way to stay informed and be active about protecting the earth.
In the words of Margaret Mead, "Never doubt that a small group of thoughtful, committed citizens can change the world; indeed, it's the only thing that ever has."
Created in 1990, the Indigenous Environmental Network (also known as the Indigenous Educational Network of Turtle Island) focuses on environmental and economic justice issues and strengthening Indigenous communities to protect sacred sites and natural resources in North and South America. The network is made up of various entities that have niche focuses within the Indigenous community: IEN Earth, Indigenous Rising, Save Our Roots, Spirit Resistance Radio, Indigenous Rising Media, and NO-REDD.
Big City Mountaineers exists to bridge the gap between inner-city kids and the outdoors. For nearly 30 years, the organization has lead thousands of expeditions for youth from their seven main hubs across the country—Portland, Boston, Denver, Seattle, Miami, Minneapolis, and San Francisco—and brought in tens of thousands of volunteers to serve on weeklong expeditions alongside underserved urban youth. The best way to get involved is to donate time at one of their locations if you can. If not, donations can be made online.
As one of the most recognizable outdoors and environmental nonprofits, the Conservation Alliance has served as a fierce protector of outdoor environments, having worked with local businesses and organizations to protect 51 million acres, designated five marine reserves, and purchased 14 climbing areas. Chances are high you've spent time on at least one acre of land protected by the Conservation Alliance.
Founded by professional snowboarder Jeremy Jones, Protect Our Winters aims to engage professional and amateur snowsport athletes in the legislative fight on climate change. They organize Hot Climate, Cool Athlete assemblies at schools across the nation, have actionable steps we can all take to help raise awareness about climate change, and organize groups to head to the hill each legislative session as advocates for our winters, our mountains, and our public lands.
While nearly half of all participants in outdoor recreation are women, that number drastically decreases when we start talking about women in roles of leadership. Environmental nonprofits like the Outdoor Women's Alliance are working to change that by creating safe spaces for women to ask questions, form relationships, and take bigger risks in mountain environments on a national scale.
"Conserving the land and waters on which all life depends," reads the mission statement of The Nature Conservancy. This environmental nonprofit has an international presence and employs over 400 scientists to tackle the main issues our planet currently faces, including climate change, protecting land and water, building healthy and sustainable cities, and ensuring access to sustainable food and water.
Environmental Defense Fund employees and volunteers to advocate for bipartisan environmentalism in government, a tactic that's proven successful in their nearly 40 years of pushing environmental legislation backed by scientific fact. Overfishing, oil and gas, sustainable agriculture, and clean energy are among the issues they address.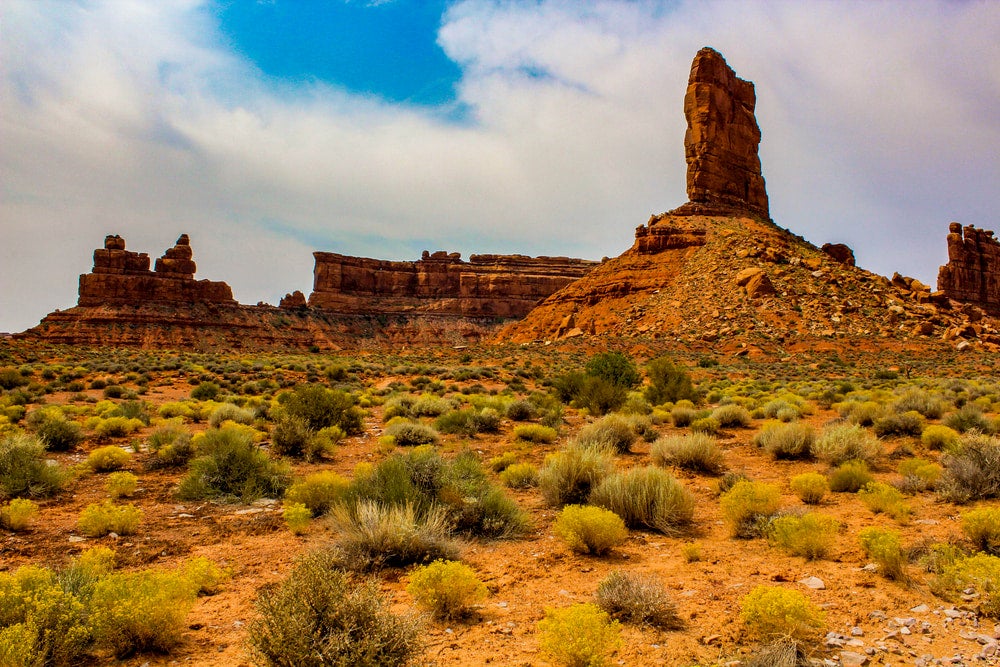 Utah Dine Bikeyah exists as a means of protection for sacred Indigenous land. Amidst the battle to reduce the Bears Ears National Monument, Utah Dine Bikeyah established themselves as a voice for native communities and land protection. They believe in the combination of land and native culture protection, and the power of strong relationships across communities.
Rivers are the veins vital to life on earth; roughly 33% of Americans get their drinking water from rivers, which also produce about $97 billion in annual recreation revenue. Despite their necessity to ecosystems and local economies, rivers are constantly under threat of dam construction, energy development, or sewage release. American Rivers is an organization working to protect the 2.9 million miles of rivers throughout the United States.
Girl Scouts and Boy Scouts of America are often the breeding ground for young environmentalists. Through the use of badges and patches, youth across the nation are taught wilderness skills, embark on their first camping trip, and attend summer camp where they learn to canoe, rock climb, and mountain bike. The Girl Scouts of America have shifted focus to teach environmental and outdoors skills formerly only taught in the Boy Scouts, like rock climbing and mountaineering, thanks to a new partnership with The North Face.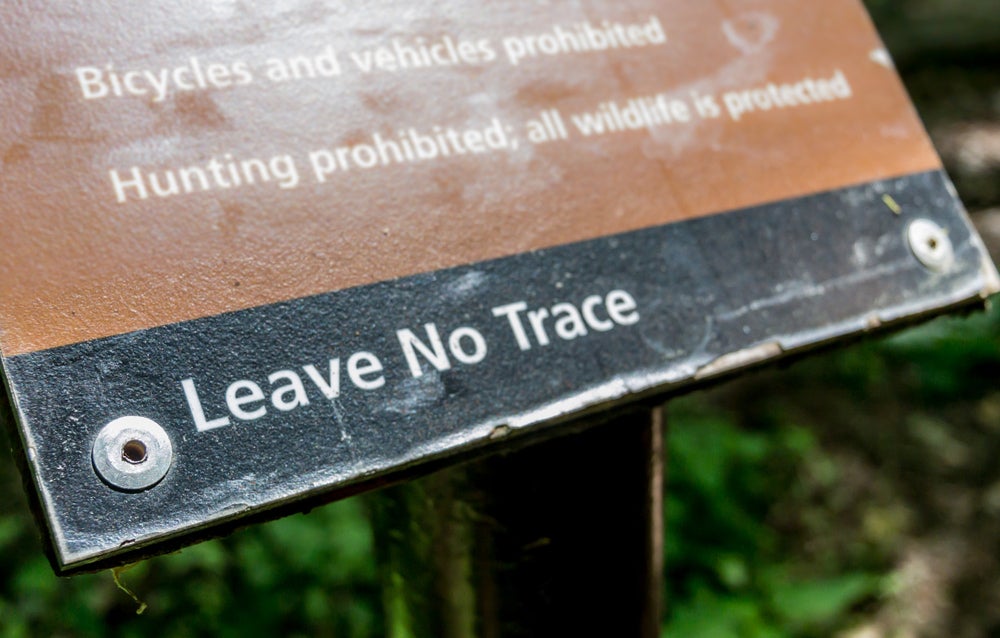 If you're an outdoor enthusiast, you're probably familiar with Leave No Trace, an organization that advocates for leaving wild places the way you found them, and if you can't do that, to make the smallest impact possible. The group's set of tenets for camping and enjoying the outdoors include setting up camp 200' away from water sources, only using dead and down trees for firewood, and digging catholes for post-coffee bathroom breaks. Due to the long-lasting effects of the longest government shutdown in history, the organization's efforts focus on repairing national park land.
Bonus: Local Environmental Nonprofits
For most of us, the biggest impact we can make exists on the local level, working alongside community members to create change in our own backyard. In Salt Lake City, we have the Salt Lake Climbers Alliance and the Cottonwood Canyons Foundation, and in Denver they have the Great Outdoors for Colorado and Conservation Colorado. A quick Google search for nearby environmental nonprofits will leave you with plenty of volunteer opportunities with your local public lands.
---
Related Campgrounds:
Popular Articles:
---

---