RV trip planning can be surprisingly easy and straightforward when using quality resources from reliable websites and smartphone apps. But, before heading out on the road, it is essential to make sure you have accounted for the most important things first. How long you plan to travel, where you'll go, and what you'll need on your journey are some of the most obvious questions.
It is also important to plan stops, know how to troubleshoot your RV, and plan a budget for your trip. Here is our recommended list of five things you should consider before setting out on the open road.
1. Plan Your Route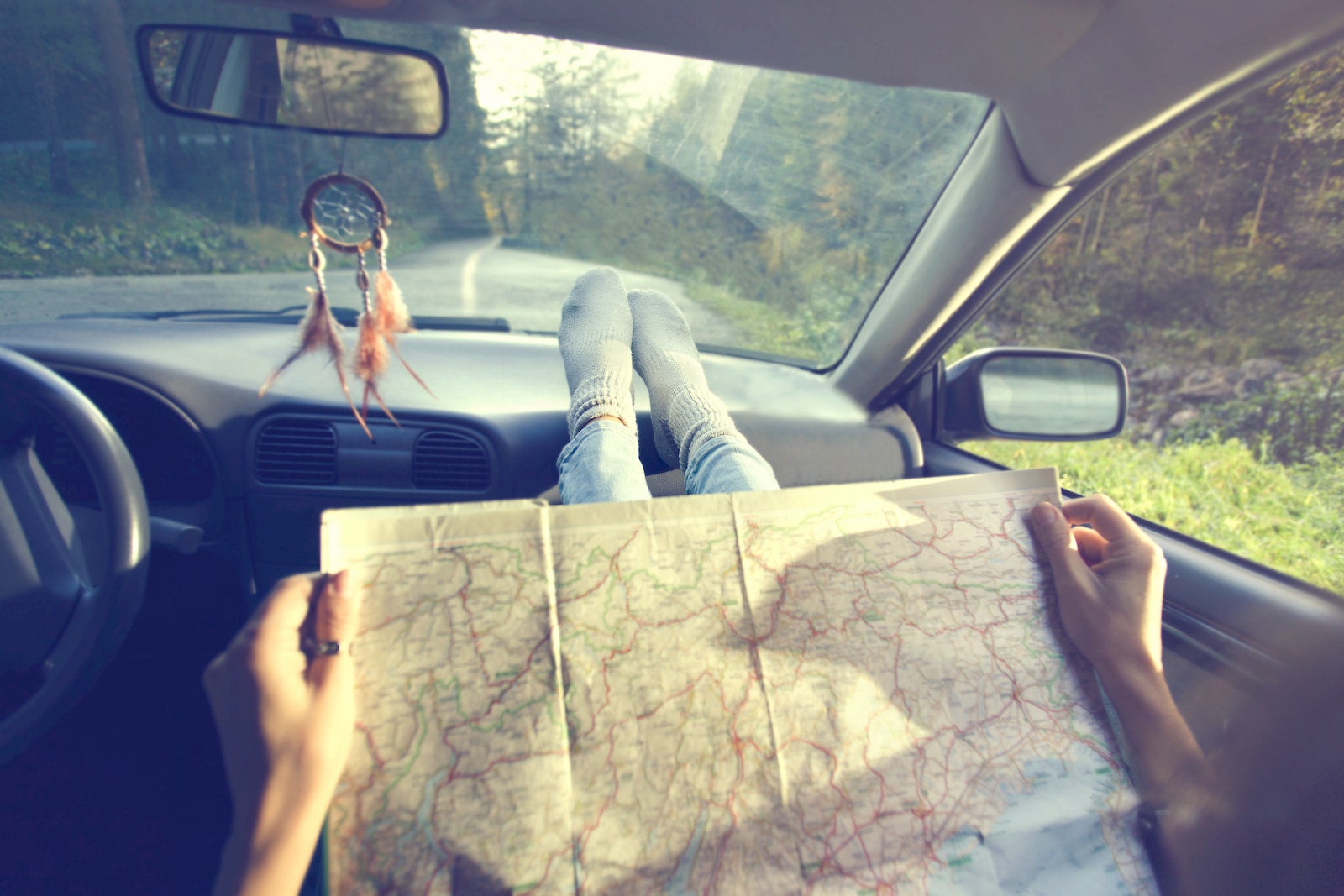 While it may be fun to hit the road with no destination in mind, RV trip planning can help you create a route that is efficient and fun. Planning will help you incorporate RV-friendly gas stops, convenient rest breaks, and entertaining roadside attractions. Planning a route ahead of time also allows you to consider if there are any low bridges, tunnels, or steep, narrow roads on your journey, and to look for alternate routes if necessary.
In addition, plan a route with minimal tolls. These can be quite expensive for RVs and they can add up quickly over the course of a road trip. Looking up your route ahead of time also allows you to avoid roads with heavy congestion or construction, opting for the scenic route with less traffic.
Knowing where you plan to stop for gas and meals can optimize your trip further. Use free online map tools to plot your course and estimate driving times.
2. Create a Timeline
Whether you plan to adhere to a strict timeline or leave plenty of room for spontaneity, it can be very helpful to plan certain aspects of your trips. If you plan to book out a specific campground during your trip, you will need to stick to a driving schedule. This is even more important when traveling to large, popular parks in America, such as the Grand Canyon or other high-demand sites.
This also allows you to estimate and plan driving times—which becomes especially important when you're traveling with only one driver on board. Furthermore, it helps you plan long hauls appropriately, making sure drivers get adequate rest and avoid long, late-night drives.
3. Budget
Your RV trip planning may be heavily contingent on your budget. RV rentals rates, accommodation, gas costs, and time on the road can all affect your budget. If you own your RV, your costs may start a lot lower, but you'll still have to factor in campsite fees and gas for as long as you plan to be on the road.
Planning out your route helps you calculate your accommodation budget. Estimate your total gas costs by multiplying your approximate driving miles, by your RV's average miles per gallon cost. This will give you a surprisingly reliable estimate of how much you can expect to spend on gas.
Research average fuel costs in different parts of the country, as some states and regions may cost as much as $1-2 more per gallon. Gas and diesel rates can also fluctuate according to the season you are planning to travel.
4. Know Your RV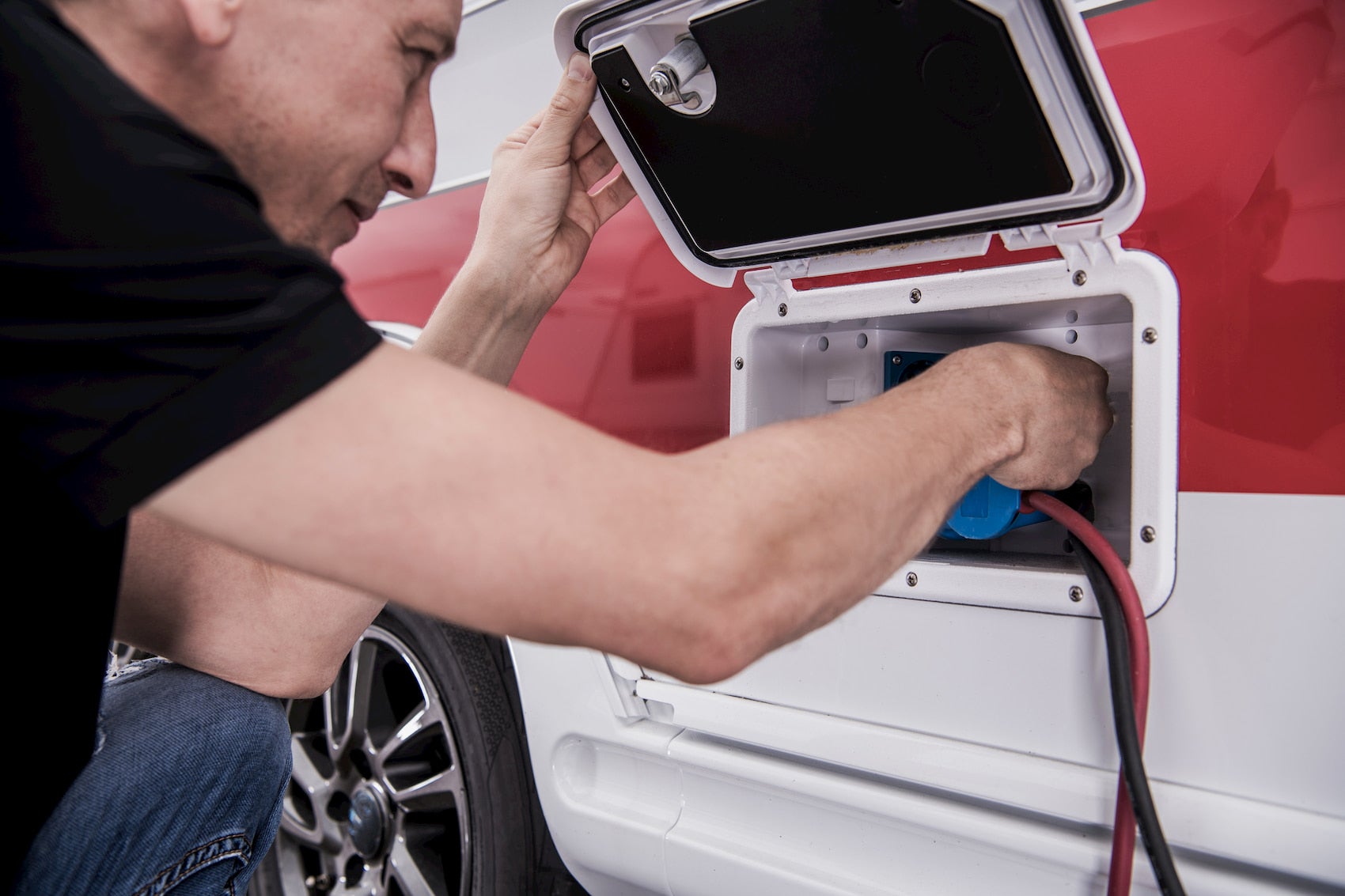 Whether you are renting an RV for the trip or have your own, familiarize yourself with all its features and dimensions. Nothing will shorten an RV camping trip quicker than an overhang that is too low or a circuit that gets too hot. If you've never been on an RV trip before, read through some important first-timer tips.
RV size and weight are two important factors. Take the time to understand important weight and size signs so you can recognize clearances and weight limits on the road.
RVs usually feature 30-amp circuits for campsites where hookups are available. For many people, that means you can't power all the appliances in your RV at the same time. Take precautions to avoid overloading your circuit.
5. Packing
Some RV travelers prefer to leave most of their things behind, taking only what's necessary and grabbing what they need along the way. Others may need to closely follow a list to ensure they have everything they need. Either way, start by packing the must-have items first, such as clothing, medicine, toiletries, and personal items. Then move on to gathering all other necessary household items like cookware, bedding, laptops, etc.
If you are renting an RV, your host may provide certain amenities, so check to see what's included. While being adequately prepared is always recommended on an RV trip, avoid overpacking, as this will add weight and take up the limited space in your RV.
And lastly, don't worry if planning ahead and making checklists aren't your thing. We know that not everyone out there is a planning extraordinaire. Even a basic level of RV trip planning can help you streamline and optimize your vacation, allowing you to focus on the fun aspects of your trip.
Having an itinerary—whether it's a rough outline or a minute-by-minute master plan—helps you avoid setbacks and obstacles out on the road. Because nothing derails a great road trip like exhausting long haul drives, frantic searches for gas stations, or desperately trying to secure a last-minute reservation at a campground. A little bit of RV trip planning goes a long way toward keeping you organized and prepared for the trip ahead.
Popular Articles: