This article on the best sausage to grill over your campfire is brought to you by Grubstick. Grubstick's hot dog fork are the first telescopic roasting sticks on the market, and include easy-to-use interchangeable attachments to cover all of your roasting needs.
---
When it comes to camping, the food you have (or don't have) can make or break your outdoor experience. No matter what type of camper you are, meal prepping is a key to your camping trip's success.
Luckily for you camping foodies, there are a plethora of recipes and fun ideas for meals when it comes to eating outdoors, and perhaps the best of those recipes involve roasting something over a campfire. We'll save the s'mores for dessert, but when it comes to the main course, few things are better cooked over a campfire than a grilled sausage.
The Best of the Best: Sausages for Grilling
Whether you're a stick turner, a bottom burner, or a coal cooker, we've gone ahead and picked the best sausages to grill for your next campground cookout, from the ballpark-style Franks to the cheddar-stuffed brats. Just don't forget your Grubstick.
1. The Classic Frank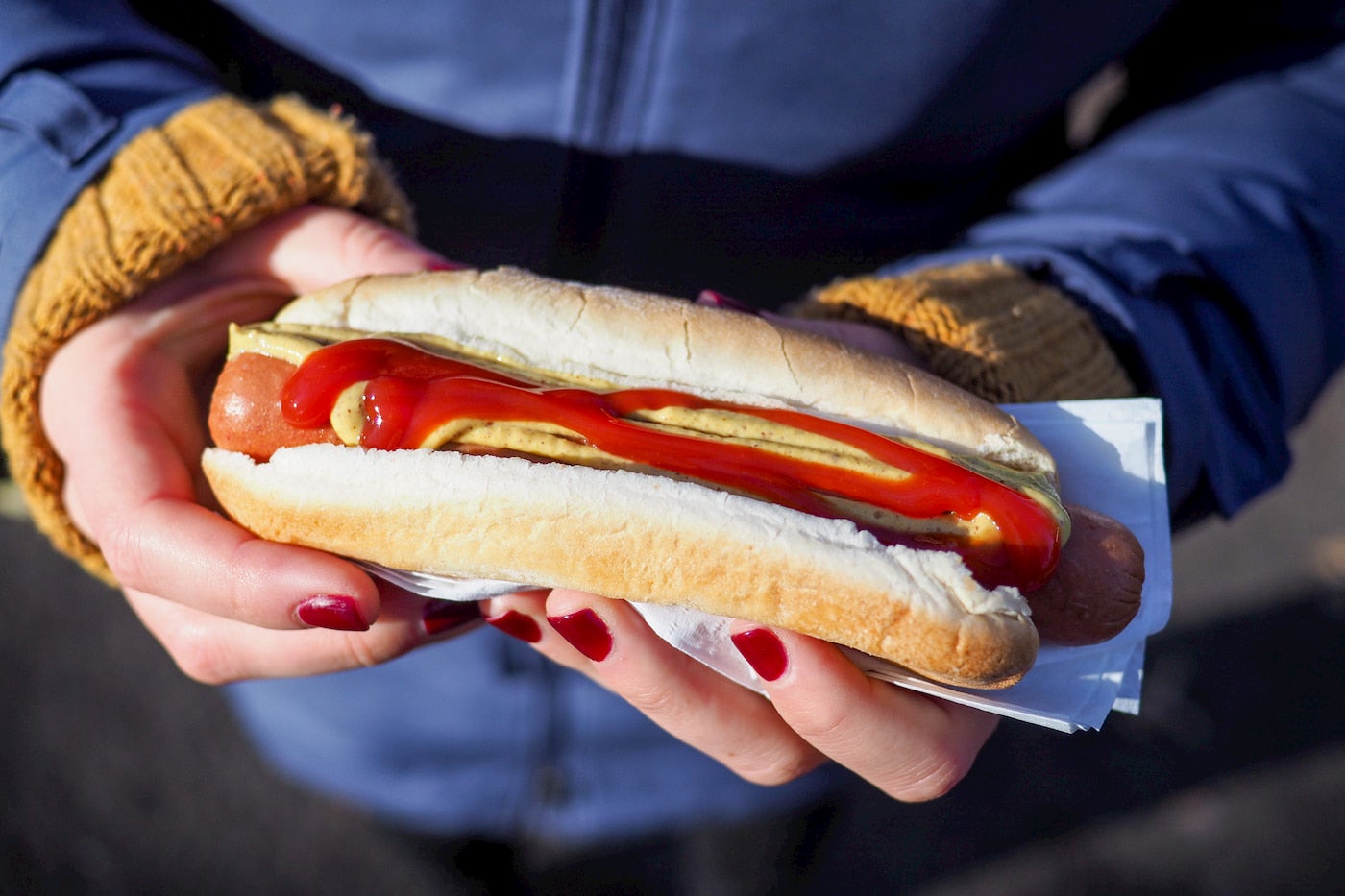 Okay, hear us out. Franks might not technically be sausages, but few things are easier to whip up than a classic hot dog. With a plethora of brands out there, we won't even try to tell you which one to buy, but the basic truth of a hot dog is that you really can't go wrong. The ballpark Frank wins the award for the most kid-friendly item on our list, and the best sausage to grill if you're looking for something fast, cheap, and full of childhood nostalgia. After all, before Grubsticks came along, many of us lifetime car campers resorted to whatever means necessary to get our Franks to the perfect temperature and crisp. For a fun flair on this fan-favorite, throw some onions, sweet relish, mustard, and peppers on your Frank to switch things up, Chicago style!
---
Prepare for your next adventure by downloading maps. The Dyrt PRO lets you download maps and campgrounds without cell service. "My alternative to using pro would be to drive back out to cell service".
---
2. Italian Sausage
Hot, sweet, spicy, somewhere in-between? For decades, the Italian sausage has flown under the radar when it comes to camping foods, if only because it's not quite as easy as a hot dog. That said, it really might be the best sausage to grill, particularly because it comes in so many varieties. If you're a lover of all things spicy, there's an Italian sausage out there for you. If you just want the sweet, juicy taste of some of the world's finest sausage, the Italian is a foolproof option. What's more, these grillable delights can be eaten in a bun or on a hoagie roll, making them a versatile pick for the car camping aficionados among us. Bonus points if you add in some peppers and onions.
3. Chorizo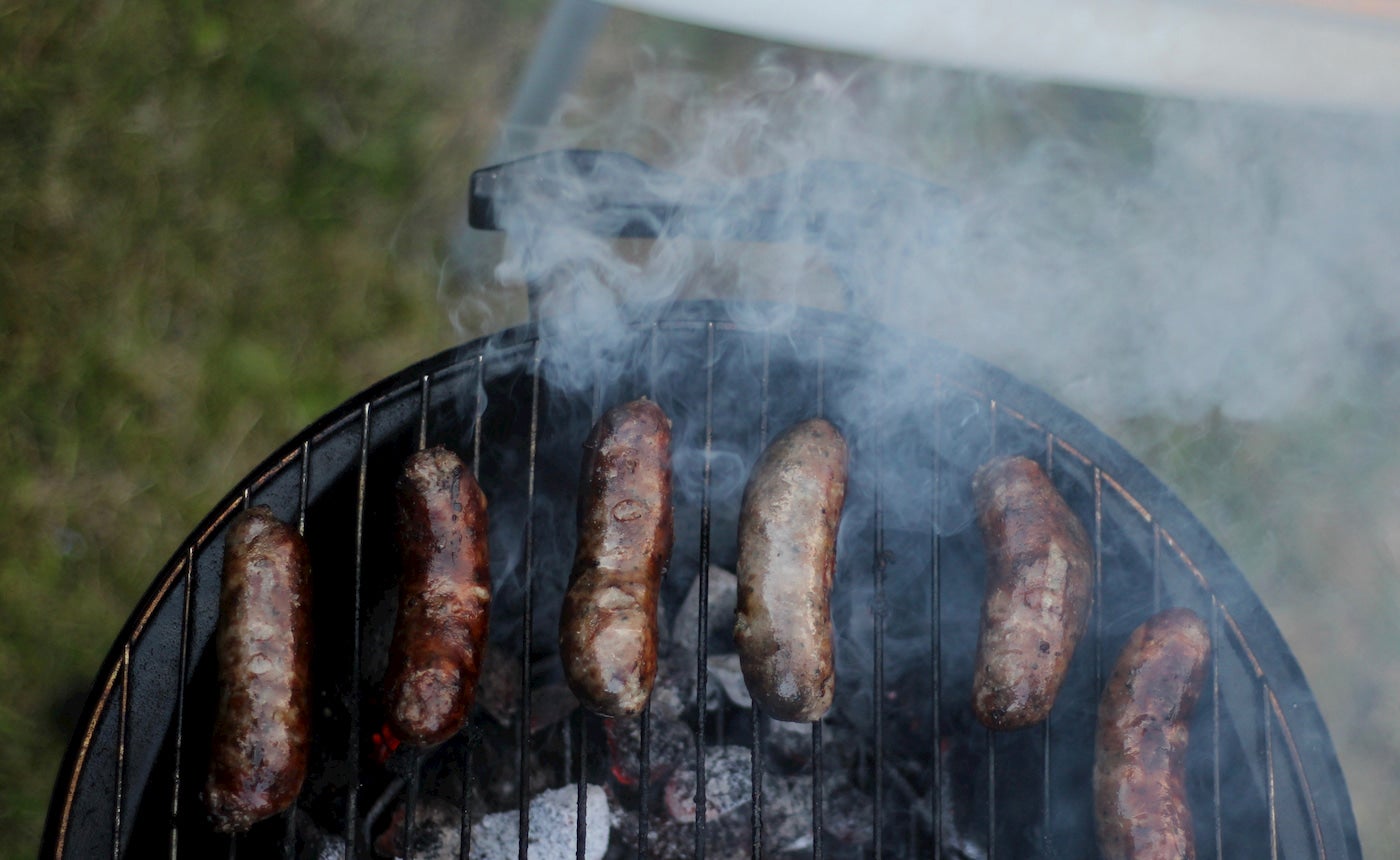 Is your mouth watering yet? This ever-versatile option is a top choice everywhere for its ability to turn plain ol' eggs and potatoes into a delightful breakfast hash the likes of which most campers have never tasted. It's good grilled, seared, or roasted, and can be a spicy touch to add to tacos, scrambles, or sandwiches. Looking to shake up your chorizo recipes? Soak it in beer or cider before it lands on your Grubstick, and see how long you can watch it cook before you devour it.
4. Kielbasa
The OG of grillable sausages, Kielbasa is a crowd pleaser even for the pickiest eaters. Traditionally made out of pork, Kielbasa is available in a variety of flavors, including chicken, veal, lamb, turkey, and beef, and therefore offers a convenient shake-up to your traditional camping meal. Kielbasa is the best sausage to grill over a campfire because it's one of the easiest—just toss it on your Grubstick, let a few minutes pass, and it's time to dig into a sausage that can be eaten straight up, or on a bun for some added flavor. Hint: give it to the kids if you're out of Franks. Chances are, they won't know the difference.
5. Bratwurst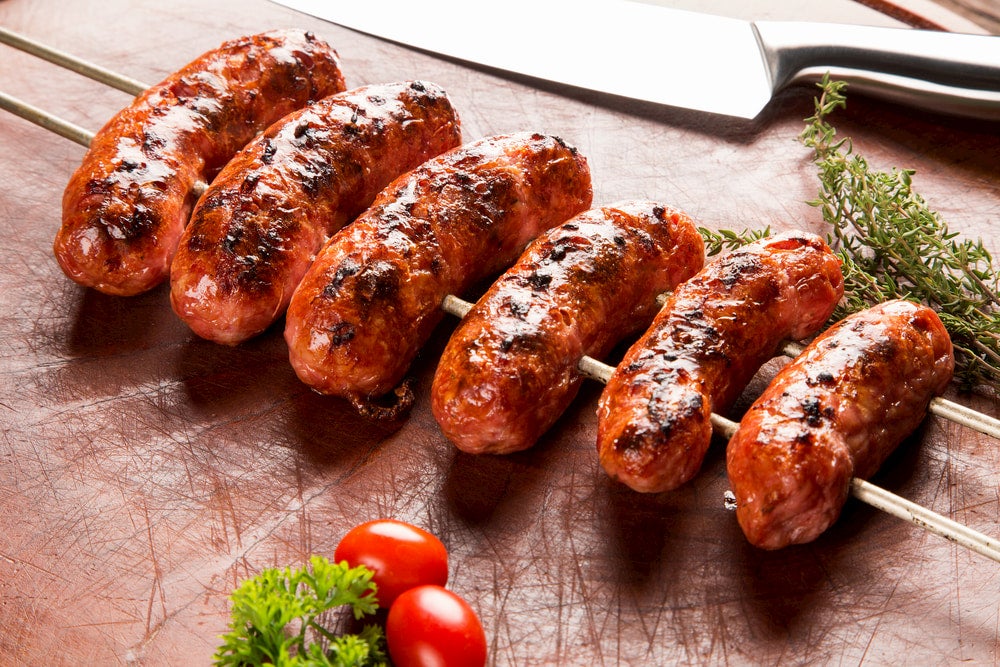 The older, smarter, better-looking brother to the hot dog, bratwursts deserve more than being labeled as the best sausage to grill; they might be the best food to grill, period. Second perhaps only to steak, the bratwurst is a staple at campfire cookouts all over the world, and for good reason—they're downright delicious. As their popularity has grown, so has the number of choices buyers are faced with; they're mostly made of veal, pork, and beef, but the cheddar-stuffed version is hard to beat when it comes to grillable campfire food. Also popular is the beer brats, or, a personal favorite, the jalapeno brats. Whatever your choice may be, if you're struggling to find the best sausage to grill at your next bonfire, rest on your laurels and go for this classic.
6. Andouille
A bit of a wild card on most camping cookouts, the Andouille style sausage likely rekindles memories of the best gumbo you've ever had. The good news? This spicy Southern favorite can be made into a handful of dishes, whether you're looking for something on a bun or in a bowl, and its decadent flavor comes out more fully when cooked the right way: directly over a campfire. If you're looking for a menu item that boasts as much versatility as it does flavor, Andouille might just be your perfect sausage.
7. Knockwurst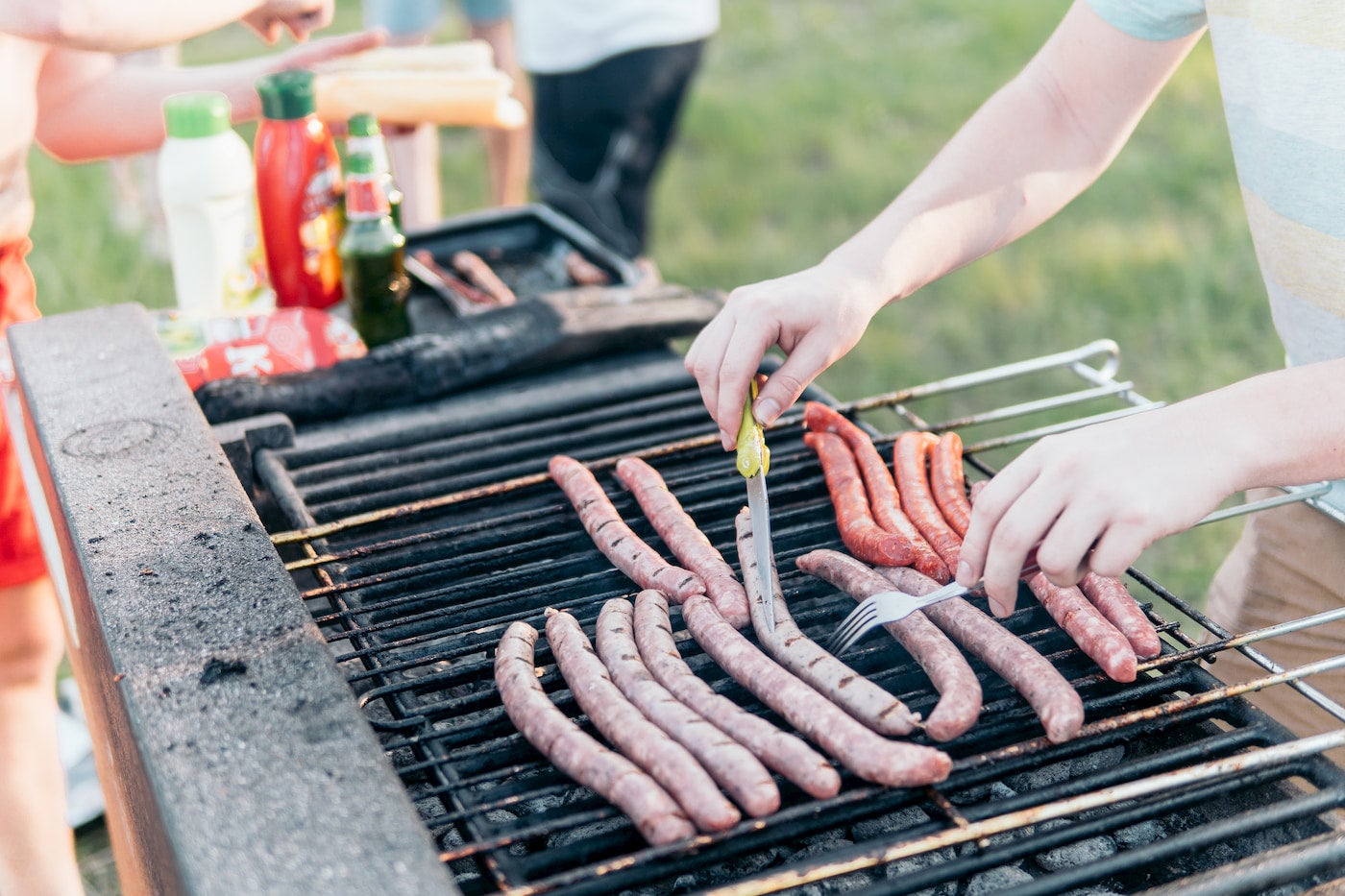 The bratwurst's lesser-known cousin, the knockwurst is a garlic-infused beef and pork sausage that brings out the perfect flavors for camping: smokiness, a little spice, with the juiciness of all great sausages. Better yet, the knockwurst is almost always pre-cooked, making it a breeze to purchase and throw on a Grubstick right out of the package. Bonus points if you throw some sauerkraut and mustard on it and call it a true German delight. Just don't forget the beer.
8. Merguez
A lamb sausage with roots in North Africa, Merguez is the best sausage to grill if you're looking for a way to shake-up your normal cookout routine. The spices within these short sausages come from a variety of ingredients, including paprika, cayenne peppers, and the North African hot sauce harissa. With a slight kick but the rich flavors to back it up, Merguez is a sausage that will quickly become a fan favorite when served among friends. It's also a versatile option for meal prepping, as it's been used on everything from pizza to pita bread.
9. Linguica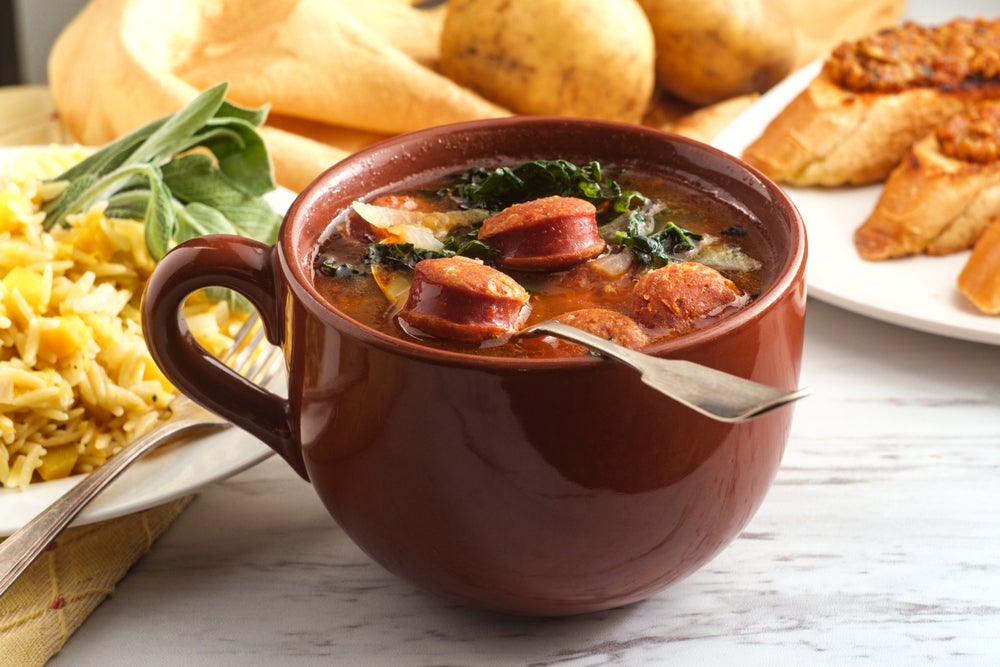 A Portuguese pork sausage with notes of garlic and paprika, this grillable masterpiece is a mouth-watering meal for any camper, no matter how you prepare it. Prep it right on your Grubstick or slice it up and place it directly into the Grubcage. Whatever you do, prepare to be delighted. For a wildcard meal, pair the Linguica with your favorite cheese, and throw it on a bun with some peppers and olive oil (and a touch of hot sauce). It's like a hamburger, except better, because it's sausage. Or, for a breadless route, mix it up with veggies and add a little bit of instant rice to create the sausage hash of your dreams.
10. Weisswurst
Literally "white sausage," these pork and veal sausages tend to scare off the beginners to the world of grilling, as their pale appearance make grilling them seem like a challenge. In reality, though, the weisswurst is the best sausage to grill simply because its flavors are so hard to match. Providing a lighter note than traditional bratwursts, these sausages are a delectable match for your campfire cookout, particularly if you've got some red wine or beer on hand. Throw in some sauerkraut or a kimchi-related food item, and you've probably just become the most famous campfire grill master in town.
---
This article was brought to you by Grubstick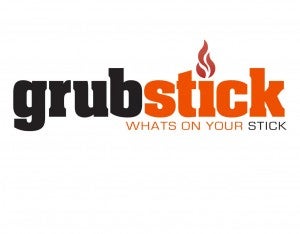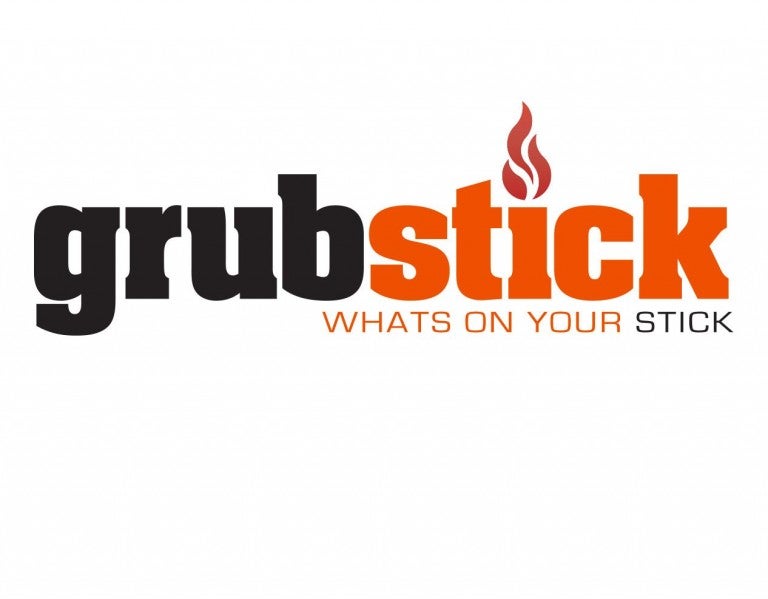 Grubstick's open fire cooking equipment is tops when it comes to all things grilling, roasting, or melting. Pick up your starter kit from Grubstick today, and up your camping cuisine!
Popular Articles: