This article about RV camping near Bend, Oregon is brought to you by Pladra. Their stylish outdoor clothes are perfect to enjoy your stay at any of these campgrounds.
---
RV camping in Bend, Oregon, provides you the best of both Bend's young, funky vibe and the majesty of the rivers and forests in the central plains. In whatever season, you will never forget the memories you make at these 7 campgrounds under an hour from Bend, Oregon.
The Best RV Camping near Bend, Oregon
Situated in the sunny plains of central Oregon, Tumalo Campground sits on the Deschutes River, a stone's throw from Bend but far enough away to feel like you've left civilization. With 23 RV sites, more than 50 tent sites, and a yurt on-site, you can camp in various ways. Full hookups and pull-through sites available, and the biggest rig Tumalo can handle is 50'.
"Loved the location, close to all the downtown shopping and breweries but far enough away to also enjoy nature." – Noelle
Campground Details:
Price: $21-51
Number of sites: 77
RV sites: Yes
Fires allowed: Yes
Pets allowed: Yes
---
This secluded campground is nestled in a stand of tall ponderosa pine on the Upper Deschutes River. The water teems with trout waiting for the distraction of some bait, and there are full hookups, walk-ins, cabins, and even deluxe cabins at LaPine State Park. Amenities include hot showers, an off-leash dog area, and an RV dump station.
"Lots of pine trees and wildlife. Paved road and parking." – Brandie W.
Campground Details:
Price: $29-89
Number of sites: 144
RV sites: Yes
Fires allowed: Yes
Pets allowed: Yes
---
This large ample campground has all the amenities you can imagine. The campground is situated on the Little Deschutes River for easy access to all watersports. If you want to stay on dry land, there are lots of biking, hiking, or horseback riding opportunities here.
Bend-Sunriver RV Campground is close to prime ski areas, making it an attractive option in the winter. In the summer, you can enjoy cool, refreshing nights and warm, sunny days.
"Great views of the mountains in Sisters and Mt. Bachelor. We got a tent spot by the river and it was awesome." – Andrew B.
Campground Details:
Price: $20-180
Number of sites: 289
RV sites: Yes
Fires allowed: Yes
Pets allowed: Yes
---
No matter where you choose to stay Pladra's Everyday Flannel Shirts will keep you cozy and comfortable.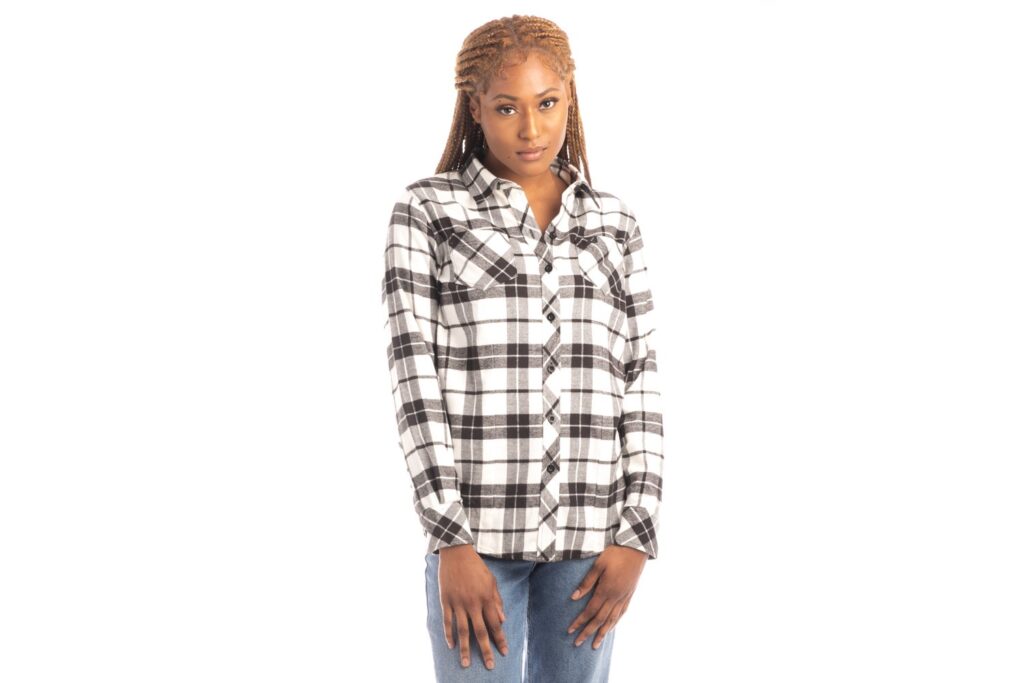 ---
It's hard to list all the benefits at Cove Palisades State Park, but the main attraction has to be the deep river gorge with the 800' deep lake within. There are two sets of campgrounds – the Deschutes River and the Crooked River campgrounds.
The Deschutes River campground is located inside the canyon, has full hookups, and is open from May to October. The Crooked River campground is open from February to December and is located on the canyon's eastern rim. Both campgrounds have showers, running water, hookups, and ADA-accessible sites.
"If you do have a boat this campground will be even better, there are two boat ramps seconds/minutes away from the sites." – Marley W.
Campground Details:
Price: $20-32
Number of sites: 200
RV sites: Yes
Fires allowed: Yes
Pets allowed: Yes
---
If you pick your campgrounds by their names, Skull Hollow Campground should be at the top of your list if you're camping near Bend, Oregon. Skull Hollow doesn't have many amenities (no hookups), but when you camp here, you feel as if you've stepped into a scene from an old Western movie. Close to Smith Rock, Cole Loop Trail, and Gray Butte Trail, don't miss the sunset at this desert campground. Check with the campground as there may be some prohibitions regarding dispersed camping in the area.
"This is a great, barebones but roomy campground 15 minutes from Smith Rock." – Melinda W.
Campground Details:
Price: $10-20
Number of sites: 60
RV sites: Yes
Fires allowed: Yes
Pets allowed: Yes
---
When the Bowman Dam was constructed in the 1960s, Prineville Reservoir was born, and soon after, the state put aside land for a wilderness area and state park – Prineville Reservoir Campground. There are two different campgrounds, the main one and the one at Jasper Point. Both have partial hookups, dump stations, recycling stations, and hot showers.
"Some of the campsites have really nice shade, while others have stunning views over the lake." – Christian
Campground Details:
Price: $26-40
Number of sites: 67
RV sites: Yes
Fires allowed: Yes
Pets allowed: Yes
---
As far as RV parks go, The Camp seems to win everyone's heart with its cool vibe and unbeatable location. You can bring your own RV or rent one of their beautifully restored vintage trailers or tiny homes they have located on-site. The common area is pretty awesome with cornhole, a gas fire pit, and two gas grills.
Nestled in the heart of Bend, Oregon, camping at The Camp is the best of urban camping while still retaining Bend's woodsy charm.
"Everything you need onsite." – Wes
Campground Details:
Price: $50-200
Number of sites: 31
RV sites: Yes
Fires allowed: Yes
Pets allowed: Yes
---
Camping in and around Bend is an ideal way to get a taste of everything – city life and woods so deep they feel like another world. For dozens more, check out The Dyrt's full list of the best camping near Bend.
Popular Articles: