Emily and Berty, also known as The Mandagies, work as a team documenting the outdoors through photography and the written word. Based in the Pacific Northwest, their backyard consists of geothermal hot springs, snow-covered volcanoes, and the rugged coastline of the Pacific Ocean. The Mandagies focus on building travel guides so you too can take a west coast roadtrip or visit Alaska.
As travel guide experts, I was most curious about how Emily and Berty started out and their favorite destinations. Read their answers to my questions below and make sure to follow The Mandagies for ample camping and travel inspiration.
How The Pacific Northwest Adventures Began

"Growing up here, these outdoor spaces were always a part of our lives. Later, as poor college students, an easy and cheap way to plan dates was to go hiking in Washington, so we spent a TON of time exploring trails near Seattle on the weekends!
As Berty started getting into photography and sharing images on social media, we constantly received questions about trip details. That's where the blog started! We began documenting our adventures and sharing all the nitty-gritty trail information, so others could plan their own adventures too. Now, we are lucky to call the blog our full-time job!"
The Mandagies' Favorite Place to Camp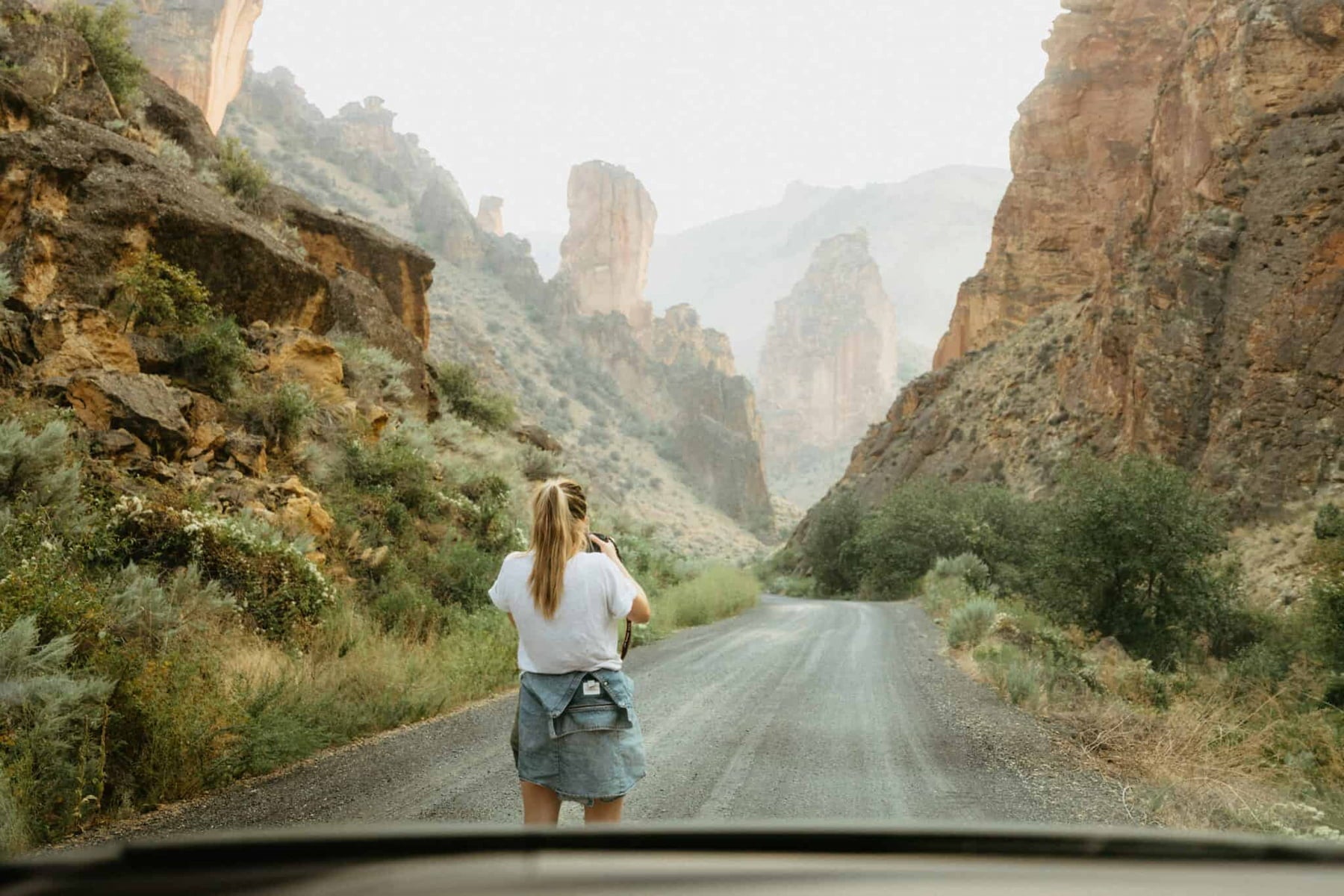 "We don't necessarily have a favorite spot, but rather a region! Eastern Oregon is an unconventional place to choose for Pacific Northwest camping, but it's provided us with some of the most unique spots! From secret hot springs to towering canyons, the seclusion and beauty is hard to beat."
Destinations That Are Not Too Far From Home
When it comes to top places Emily and Berty hope to travel to, their choices were about as scenic and moody as it gets, not too far off from the landscapes of their home state Washington.
"When the border opens back up, we'd love to explore more of British Columbia, Canada. I know it's just a neighboring province to our own home state of Washington, but it's still such a mystery to us. Our most recent adventure was a road trip around Vancouver Island, but we're looking forward to exploring more of the coastal mountains, and all the amazing backpacking opportunities near Vancouver!
Oh, and Scotland! It feels like it gives off those Pacific Northwest vibes, but with history and ghosts and castles scattering the craggy shorelines."
The Mandagies' Favorite Camping Gear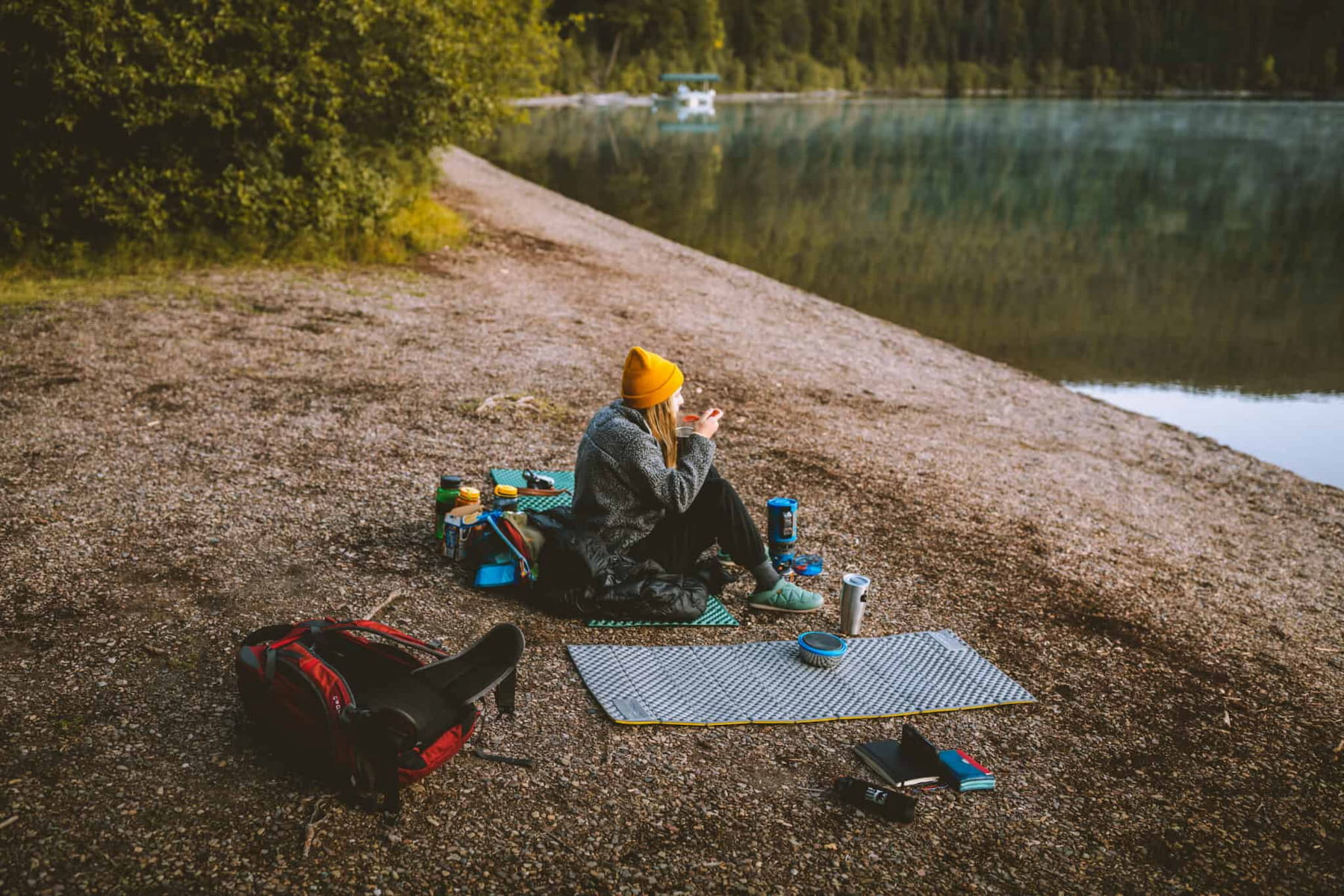 To my surprise, Emily told me their favorite piece of gear was the simple and yet sturdy Therm-A-Rest Z Lite sleeping pads.
"We actually use them for SO many different things. They work as an extra insulator from pokey rocks in the tent, a place to rest on a hike, a soft place to prepare a meal when backpacking, and for quick naps outside. They are so versatile!"
Photo Tips For The Aspiring Photographer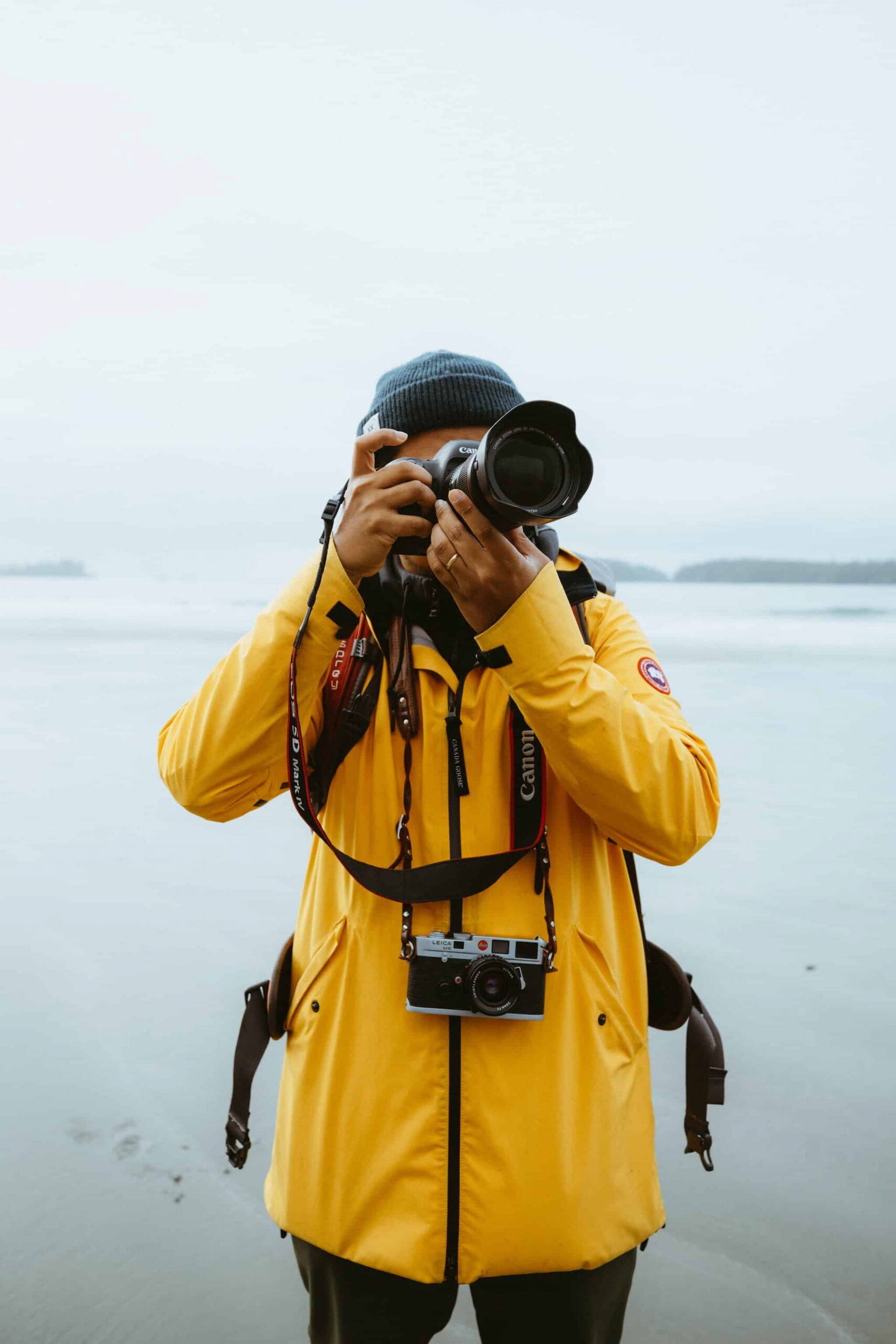 "Our most important piece of advice is to shoot what you love. Don't be a second-rate version of your favorite photographer -that's already been done. Rather, photograph what makes your heart skip a beat because you have a perspective that's never been seen by the world! When gathering inspiration from other photographers you admire, pick an element to emulate or study (color, location, or time of day for example) and then focus on capturing it in a way that's reflective of you and your unique perspective."
What's Next For Emily and Berty?
Emily and Berty are currently in the midst of working on their first photo book. Keep your eyes peeled for a dreamy coffee table version of the photos you love, I'm sure there will be travel tips in there too!
---
In the meantime, you can discover and plan your own trip to the Pacific Northwest at TheMandagies.com, and follow them on @themandagies on social for more PNW inspiration!
You can support Berty and Emily and try The Dyrt PRO by using The Mandagies discount code Mandagies90 to try The Dyrt PRO free for 90 days.
Popular Articles: