After being stranded for four days on Washington's Mount Rainier, four climbers were rescued Thursday morning by Park Rangers. According to a press release from Mount Rainier National Park, the climbers became stranded on Monday, June 3rd, near the top of the Liberty Ridge climbing route on the north side of the mountain. Days of bad weather prevented aerial and ground rescue operations until Thursday morning, when a helicopter was able to land near the climbers in a space between Liberty Cap and Columbia Crest, and successfully rescue the climbers.
Four Climbers Rescued from Mount Rainier After Four Days Stranded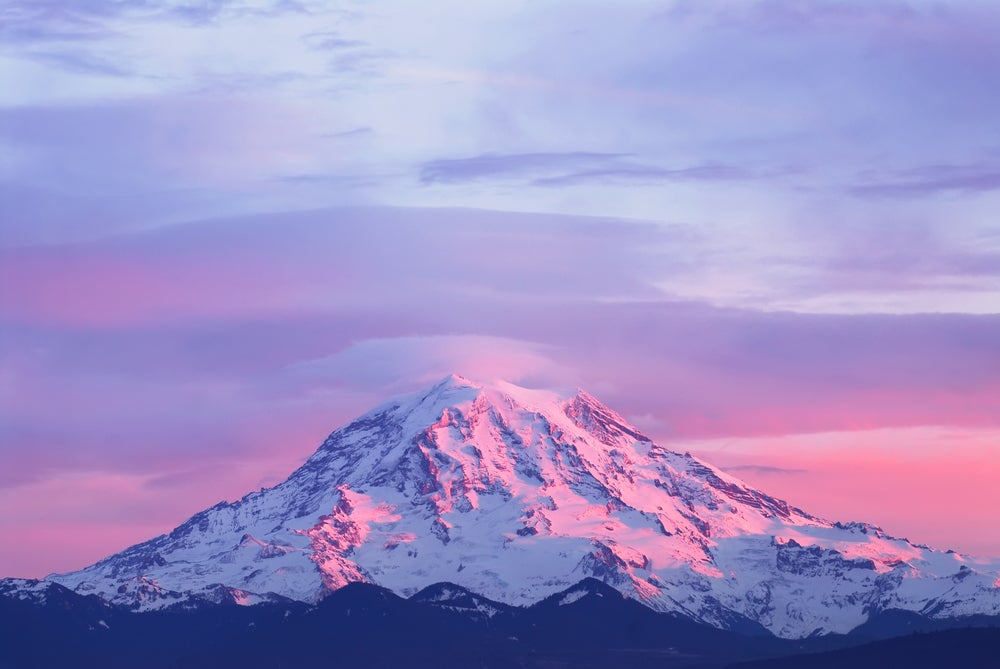 According to the release, the climbers started their ascent up the Liberty Ridge route on May 31, and Mount Rainier's Communications Center received a 911 call reporting that the climbers had become stranded on Monday, June 3. The park attempted a rescue mission on Monday evening and twice on Tuesday, June 4, but were turned back by wet weather and high winds. It wasn't until Thursday morning when a clear weather window opened and a rescue attempt was able to land near the climbers. All four are alive but suffering from exposure to the cold.
This news comes after reports of two injuries and one death of climbers on the Liberty Ridge route on May 31. the Liberty Ridge route is known as a challenging and dangerous climb to many hikers, and the National Park Service encourages climbers to check weather conditions and read the climbing briefs on routes at Mount Rainier National Park before ascending.
Popular Articles: