Check out the newest models from Airstream: Bambi and Caravel.
---
Airstream has been a fixture of the travel trailer scene for decades, but this vintage brand is keeping up with the times. The company is bringing back two of its most popular single-axle models from the 1960s—Bambi and Caravel—but with modern updates.
These two travel trailers are designed to be the perfect gateway vehicle for people who want to keep RV life simple and compact. They're light and easy to tow, which means that new RVers may not have to upgrade their current crossover or SUV in order to hit the road.
New Airstream Trailers are Modern Classics
These new models retain the classic "silver bullet" design that make Airstream trailers instantly recognizable but in a compact package. Airstream's Bambi and Caravel lines come in 16', 19', 20', and 22' floor plans, and have the quality craftsmanship you'd expect from an Airstream. They can be compared to the existing Basecamp and Nest lines of smaller travel trailers.
"With the all-new Bambi and Caravel models, we wanted to honor our roots while offering design forward, accessible, easy-to-tow travel trailers that will inspire new or experienced consumers to explore the world one highway at a time," said Airstream President and CEO Bob Wheeler.
The All-New Airstream Bambi Travel Trailer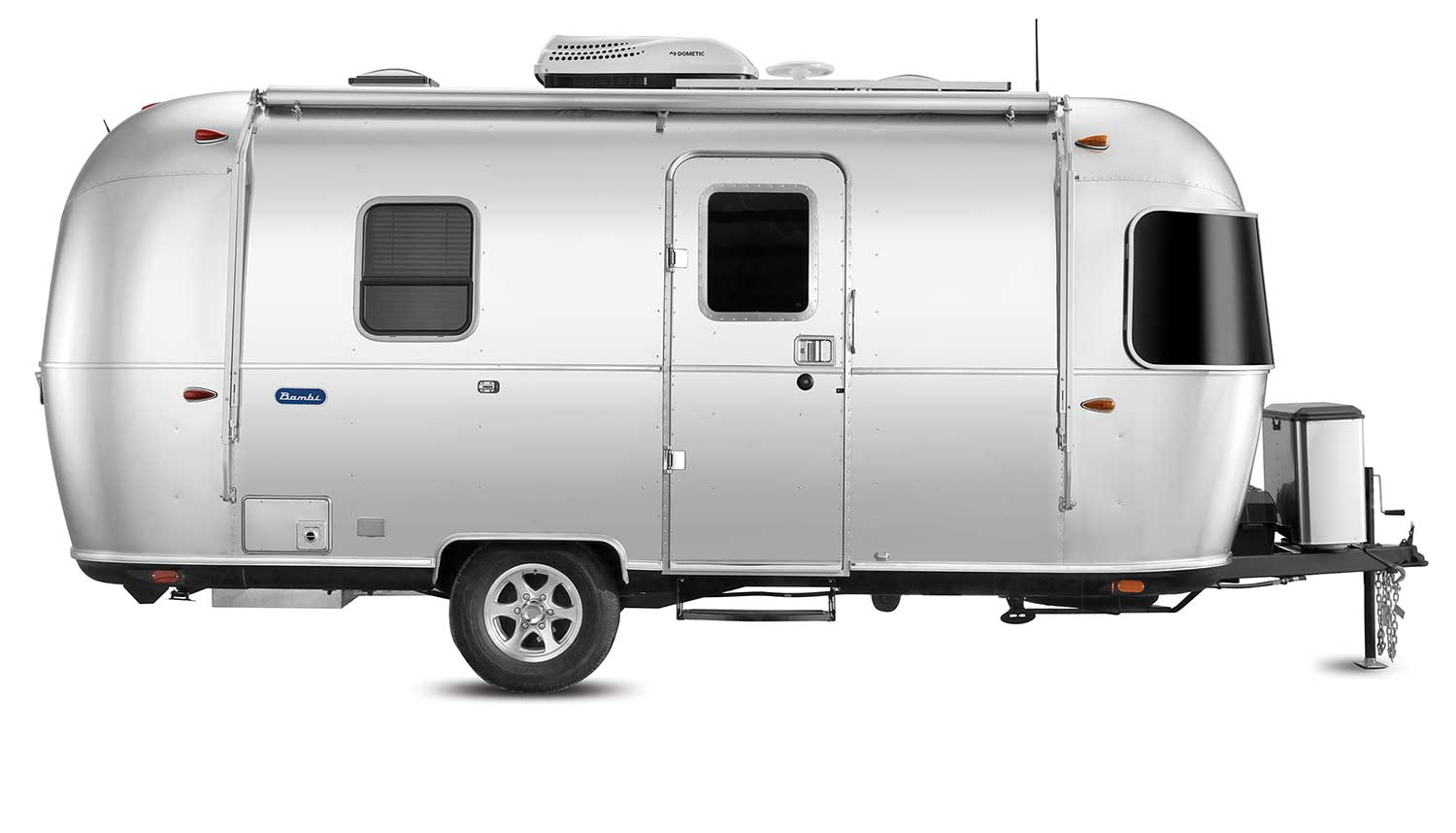 If you're familiar with Airstream (or Disney), you might have heard the name Bambi before. Founder Wally Byam led an Airstream caravan from Cape Town to Cairo, and heard about a miniature deer called "O'Mbambi." The deer was small, but strong—just like the trailer. All single-axle Airstreams were nicknamed Bambi as a nod to their size, lightweight, and durability. But this time, the name is official.

When you walk into a Bambi, you'll get bright, neutral colours that attract natural light. Each floor plan sleeps up to four people with a space-saving design. You'll also get a bathroom with a toilet, galley kitchen, and dinette that converts to extra sleeping space.
Bambi models have stainless steel kitchen appliances, a retractable awning, roll-top lockers, Bluetooth, temperature control, and are pre-wired for solar setup.
The Bambi Line starts at $48,900.
The Revamped Caravel Travel Trailer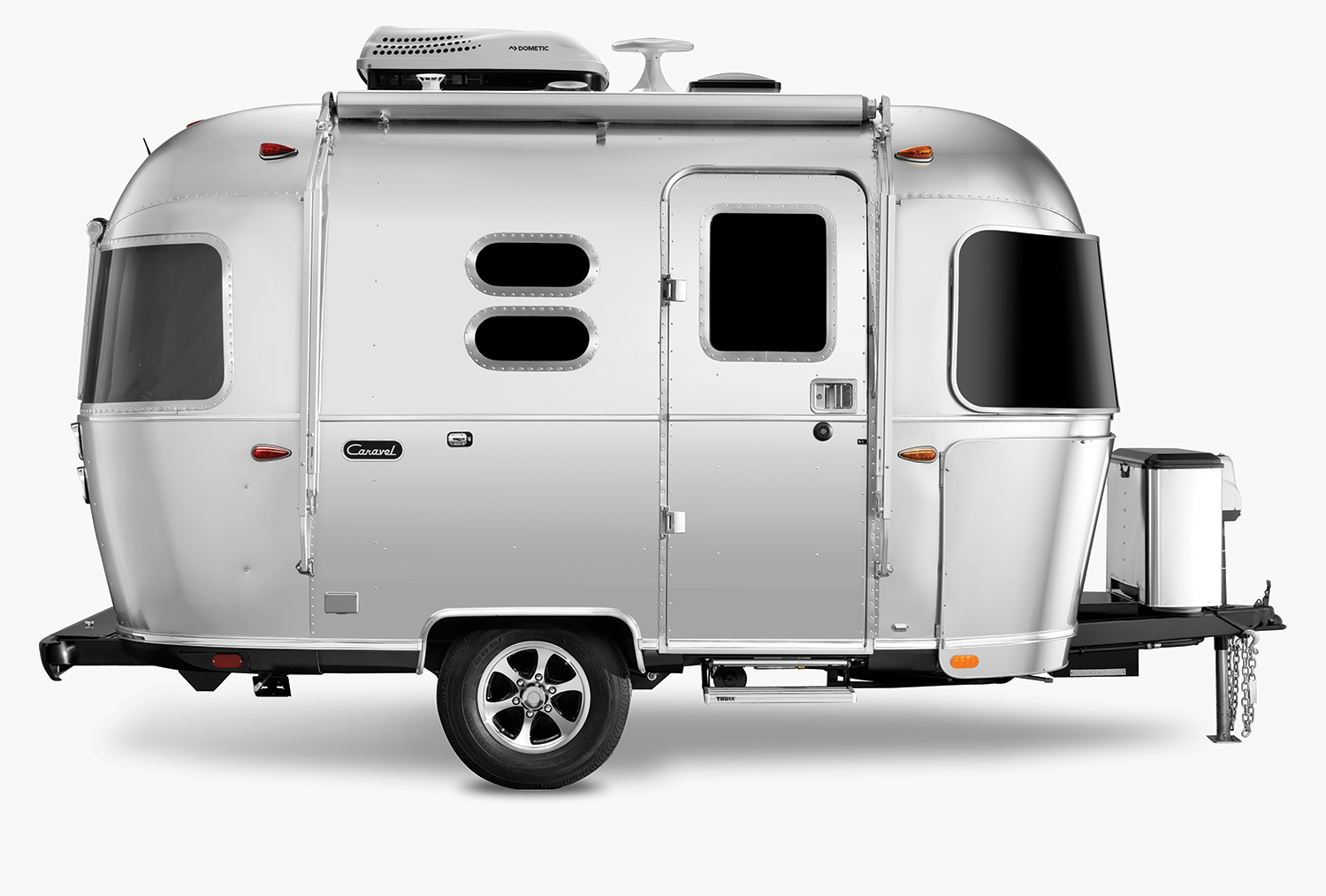 Wally Byam didn't just travel by road; he loved the sea and sailing, which is why the Caravel is named after a 15th-century sailing ship known for its speed and small size.
The Caravel's interior is clean and modern, almost like walking into a cozy boutique hotel on wheels. The whites, woods, and black accents are designed to complement the exposed silver aluminum walls and ceilings. This line is a little bit luxe, with a spacious bathroom, gas stove with cast-iron burners, and a sleek black faucet.
Caravel models have side and window awnings, blackout curtains, Ultraleather seating, panoramic front and rear windows, and pumped-up storage.
The Caravel line starts at $60,900.
The RV Industry is Adapting to a Younger Crowd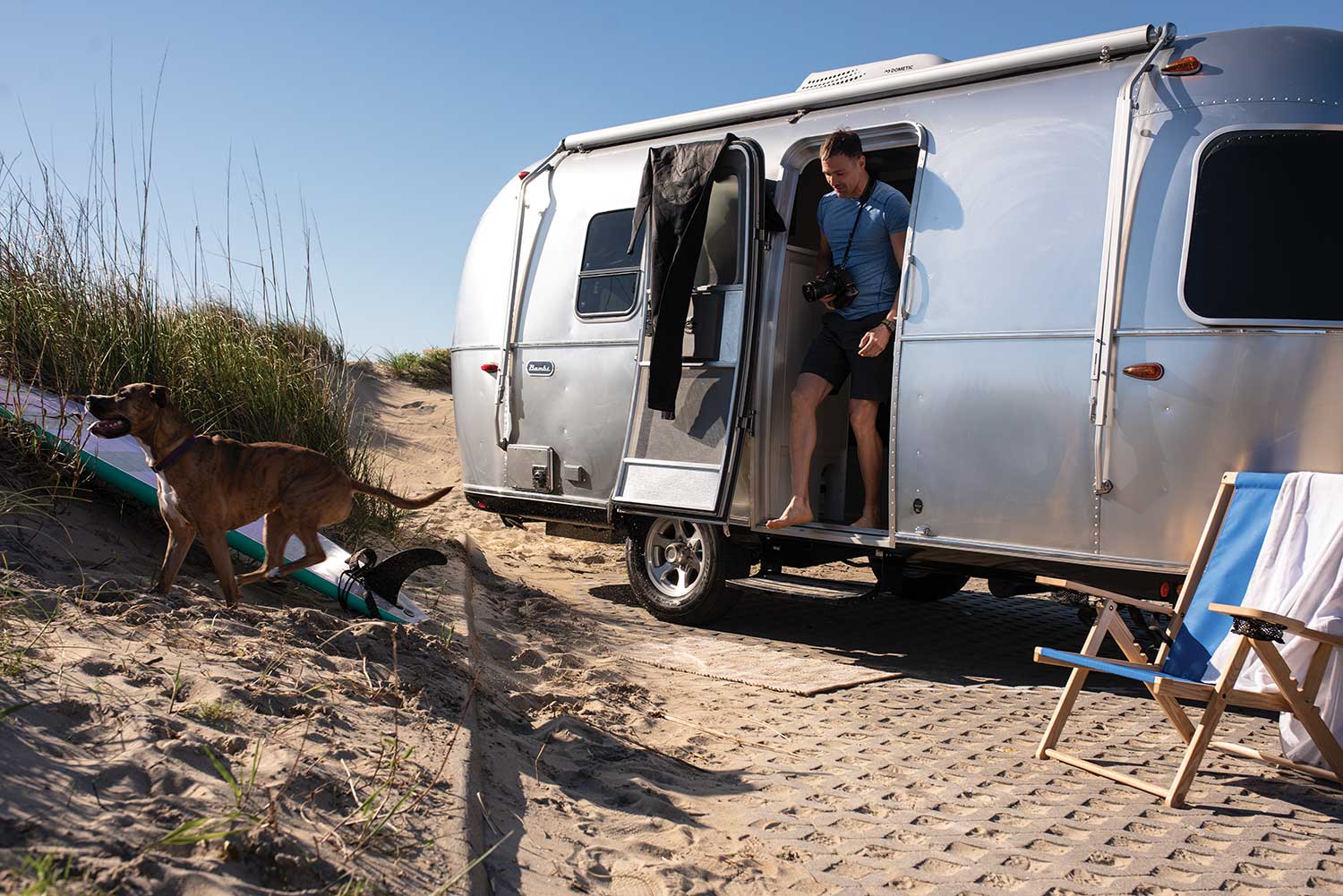 More and more young people are turning to RV camping and full-time RV travel, and the industry is taking notice. Younger buyers are dominating the market, which was once thought to be the domain of retirees. The 35-to-54 age group owns more RVs than any other group, and many of those who don't own, rent RVs.
Younger RVers aren't just buying RVs—they're using them. Forbes reported that Millennials and Gen Xers make up 75% of all campers. Younger people are bringing their love for the outdoors, well, outdoors. Combine that with a shift towards on-the-go, remote careers, and it's no wonder RV sales are on the upswing.
And as a new crowd of RV buyers come knocking, they're bringing a different set of priorities, like smaller sizes and compatibility with modern tech. With the revival of Bambi and Caravel, Airstream is showing that they're paying attention. Not only are these trailers easy to tow and park, they combine a retro exterior—one that looks great on Instagram—with modern amenities.
Airstream has been incorporating feedback from their customers for decades, which is why the Bambi and Caravel are able to nail it on comfort and convenience for people new to RV life as well as the old pros. Both lines are now available nationwide at Airstream dealerships.
Popular Articles: