This article about Mount Katahdin is brought to you by AfterShokz, the designers of out-of-ear headphones that let you listen to your surroundings and your music at the same time. They may quickly become a must-have item in your pack for future hikes.
---
The Appalachian Trail has grown more famous in recent years. Even Robert Redford has trekked the renowned route on the silver screen. However, the Appalachian Trail affectionately dubbed the AT by all who know it, takes a long time to hike. It stretches from Georgia to Maine and takes most hikers about six months.
We've prepared this guide to the AT's northbound terminus, Mount Katahdin. For those who can't afford to take six months off work, the northbound terminus offers you a small taste of one of the trail's most famous peaks.
Planning Your Mount Katahdin Hiking Trip

The Mount Katahdin Loop hike is a challenging and gorgeous hike in one of Maine's most beautiful wilderness havens. It's a steep trail that requires some scrambling, the wildflowers that line your way during summertime will help keep your spirits up, even through the toughest sections.
If you're afraid of heights, then this trail is an opportunity to face your fears. Pets are strictly forbidden in Baxter State Park, and service dogs and guide dogs must be kept on a leash at all times. Guests must clean up after their service or guide dogs.
Pets are forbidden because Baxter State Park, the home of Mount Katahdin, is also home to many rare and delicate plant species. As it's a unique habitat, it's essential to protect the vegetation.

Hikers report that rangers are enthusiastic, approachable, knowledgeable, and kind. You'll run into lots of people who want to help you get to know the area better.
The gate to Baxter State Park opens at 6:00 am during the summer, which means you can have a bright and early start to your hike. If you want to use the park overnight, call ahead or book online to make a reservation. Access is very limited in the winter, so guides usually recommend hiking Mount Katahdin between April and October. Peak season is in the fall when New England foliage colors are at their most vivid.
Getting to Mount Katahdin
It's easy to get to Mount Katahdin. Just follow signs for Baxter State Park from Millinocket, Maine. After you drive through the gate, take an immediate right and continue for approximately seven miles. You're looking for the Roaring Brook Trailhead, which is easily spotted and right along the roadside.
Roaring Brook Campground offers 10 tent sites, 9 lean-tos, and one 10-person cabin. However, it's also one of the busiest campgrounds in the park, so you have to book well ahead of time. Otherwise, the Bear Brook group camping area is situated approximately two miles down the road.
Facts About The Mount Katahdin Loop Trail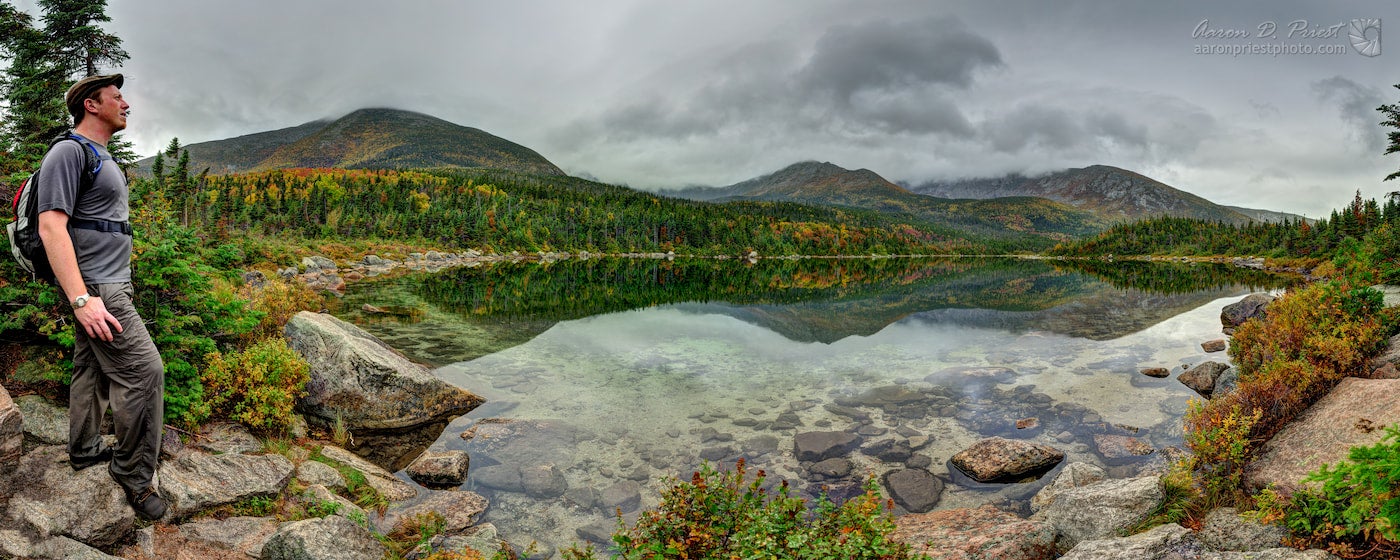 Here are some trail stats, so you know what to expect, what to pack, and how to properly prepare.
The 9.1-mile trail is a loop route, which is always nice since you don't have to cover the same ground twice. Over the course of those miles, you experience an elevation gain of 3,894 feet. Budget at least 10-12 hours to complete the trail—and remember, it's better to start early and end early, than to be stuck out in the dark. The trail's most challenging and time-consuming sections are all above the treeline and exposed, requiring both physical fitness and confidence in your scrambling ability.
For these reasons, it's highly recommended that hikers pack plenty of food for the day. Pack high-energy, nutrient-dense snacks and meals, and remember to take emergency rations just in case you do get caught out for longer than you planned.
Because of the exposed, strenuous nature of the trail, it's also recommended that hikers remember a wilderness first aid kit. If you struggle with any joint pain, check-in with yourself throughout the hike. Wear ankle or knee braces if necessary, and don't push yourself past the point of safety.
There is one primary source of water along the trail, Chimney Pond. This pond is a reliable water source for hikers, but it's crucial that you thoroughly filter this water before consuming any. In addition, it's recommended that hikers bring at least two liters of water—and more during warmer months. While water is heavy, it's far better to carry a little extra weight than it is to become dehydrated.
Camping in Baxter State Park
For Baxter State Park camping, you have several options. Just remember to stock up on food, gas, and water in Millinocket before you head to the park.
You can choose from Roaring Brook Campground and Bear Brook Campground; both are a short distance away from the trailhead. There's trash service but no running water. The trash service is convenient, but these spots might fill up quickly, so book ahead.
Another option is the Katahdin Stream Campground. It's one of the few campgrounds in the state park that stays open longer than the normal season. It's also right at the base of the mountain and is the primary site used by AT thru-hikers. You'll get to swap tales from the trail and hear about the journey up from Georgia. There's no running water or electricity (bring your solar panel), but the stream is ideal for filtering and the pit toilets are cleaned daily. You'll have to pack out your trash as well.
One of the great things about Baxter State Park is that a ranger is assigned to every campground. This means you'll have an expert nearby with whom you can chat, ask questions, and exchange stories.
Baxter State Park's Mount Katahdin Loop Trail offers people who dream of walking the Appalachian Trail an opportunity to experience one of the trail's most famous summits. You'll likely get to meet thru-hikers and hear some crazy stories from one of the oldest mountain ranges on the planet.
You'll enjoy rare vegetation, panoramic views, and heady, exposed scrambling that leaves you in awe of the scale of the mountains. This is your chance to challenge yourself and be immersed in one of America's most precious natural environments.
---
This article was brought to you by AfterShokz.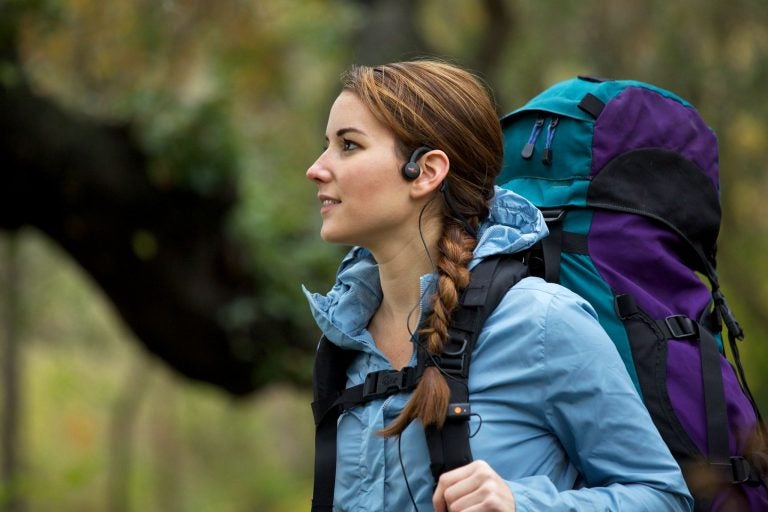 Try their out-of-ear headphones that let you listen to your surroundings and your music at the same time on your next hike.
Popular Articles: