This article about the Lone Star Hiking Trail is brought to you by Gregory, makers of some of the very best hiking backpacks that money can buy. They'll outlast the Lone Star Trail and much, much more!
---
The Lone Star Hiking Trail is the longest continuous wilderness footpath in the state of Texas. It traverses through some incredible views and a variety of ecosystems and landmarks. Here at The Dyrt, we're passionate about the path less taken, and we want you to experience the joys of the wilderness. That's why we've assembled this guide to the Lone Star Hiking Trail.
See It All Down South on the Lone Star Hiking Trail
The Lone Star Trail: A Journey Through Texas Wilderness
When many of us think of long-distance hikes, we think of the famed ultra-long Triple Crown Trails. This trio of exhausting trails includes The Pacific Crest Trail, the Continental Divide Trail, and the Appalachian Trail.
However, there are many other trails that boast a path less traveled, but at a more achievable distance. The Lone Star Trail is one such trail. Founded by the Sierra Club and the Boy Scouts of America, the trail serves as a testament to grassroots conservation.
At 96 miles long, this trail takes hikers and backpackers across the Sam Houston National Forest. Crossovers and additional trails add up to make the total trail network over 129 miles long. The footpath traverses private property, public roads, an old railroad tramway, extensive forest land, and yet consists of mostly flat terrain.
The trail features some wetlands and creeks, with many bridges providing easy creek crossing places. Bridges are conveniently marked on the trail map, accessible online at the US Forest Service website.
Lone Star Trail Sights & Wildlife
Throughout your journey along the trail, you'll cross through beautiful landscapes and magnolia forests, both public and private. Huntsville State Park, situated along the trail, offers campers a chance to enjoy a stay in a yurt.
You'll traverse the peaceful Little Lake Creek Wilderness and may get a chance to encounter white-tailed deer, feral hogs, squirrels, quail, and doves. The forty-mile Lake Conroe section of the trail offers excellent camping in the nearby Cagle Recreation Area.
Lone Star Hiking Trail Etiquette and Time to Complete
It takes most hikers anywhere from one to two weeks to complete, depending on how many miles you want to put down per day. Or, if you're not in a time crunch, you can always include additional excursions and mix in some well-deserved rest days.
As the trail crosses private property, it's essential that all trail users practice Leave-No-Trace principles and proper trail etiquette to preserve access for future users.
The Best Time to Hike The Lone Star Trail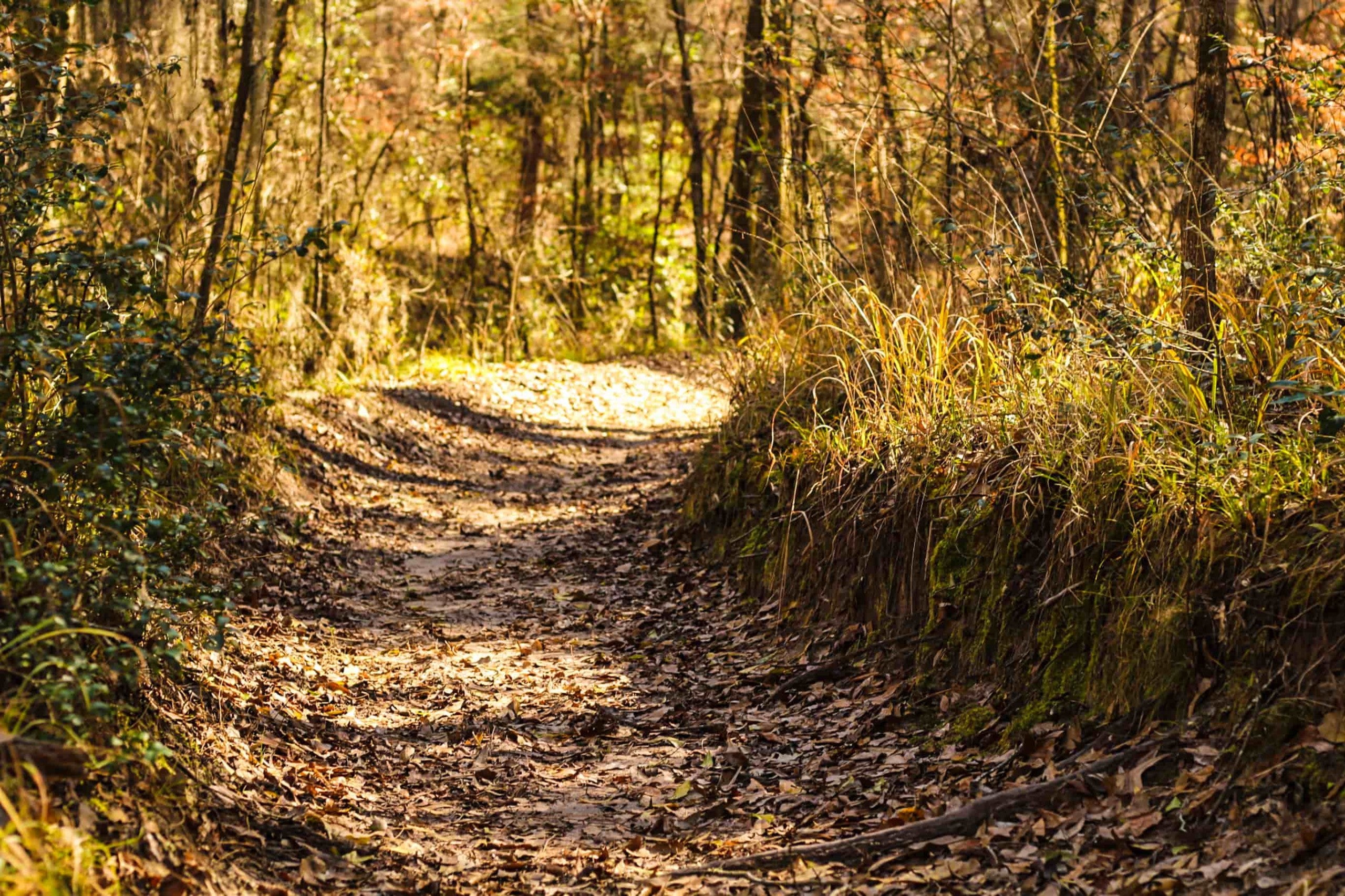 Due to the heat of Texas summers and potential winter storms, the US Forest Service recommends hiking the trail during spring and fall. This will give you a better chance at pleasant, sunny days that are neither too hot nor too cold.
However, this is also the time the trail will be at its busiest. You'll meet other friendly hikers on their journeys, but you will also probably have to book your campsites ahead of time. Consider booking a stay at the Huntsville State Park campground to ensure you'll have a prime spot along this portion of your journey.
Your Options: Hiking, Backpacking, and Slackpacking
This trail features trailheads approximately every five to six miles, which means you can choose to section hike, backpack, or slackpack. This is intended to be primitive, so the trailheads feature no restroom facilities.
Backpacking: The Thru-Hiking Way
Backpacking thru-hiking style is pretty self-explanatory: start at one end and hike to the next, carrying all the gear you need on your back. You may want to consider arranging for someone to drop off additional supplies to you throughout your journey. If you can find a friend or family member to help you with this, it'll definitely lessen the load on your back.
For thru-hiking, option one is to start at the eastern terminus of the trail, near the town of Cleveland. Alternatively, you can start at the western terminus of the trail, near Richards. Camping is permitted year-round along the trail at designated sites.
Section Hiking
If you choose to section hike, you can hike sections of the trail in an out-and-back manner or arrange for a pickup vehicle. This way, you only deal with the daytime challenges of hiking. Plus, you can hike the whole trail or just parts of the trail, at your own pace and on your own schedule.
You can also choose to hit various parts of the trail at their seasonally opportune times. For instance, the magnolia section of the trail—starting at mile 67.4 off of FM 945—is beautiful in the spring.
Slackpacking: Camp Where You Want, Hike How You Want
Slackpacking is like a cross between section hiking and backpacking. Like backpacking, the goal is to cover the entire trail in one continuous trip. Like section hiking, the goal is to carry far less on your back and to hike with convenience.
This is accomplished with the help of a friend or family member. They will transport one or two days of supplies to your campsite, or drop them at a few predetermined locations. But remember, this is meant exclusively as a food drop strategy—pick up everything that is left for you and always adhere to Leave No Trace guidelines. And if you're in a group of two or more people, you'll probably need to recruit multiple vehicles for the increased supply load.
Similarly, with the "two-vehicle" method, you can even drive back to the same campsite each night and then leave a vehicle at either end of your day's journey. With this method, you don't have to worry about setting up camp every night. And, you can leave all the extra supplies in your vehicles. You can even get ice for a cooler each evening to keep the beer cold for the next day.
It's a lazier way to hike, but it's also far, far easier on your back. It also means you could stay at a gorgeous, comfortable campsite like Lake Livingston in a cabin, a tent cabin, or your personal RV.
Whether you choose to section-hike, thru-hike, backpack, or slackpack, the journey is well worth the effort. You'll have a chance to meet fellow adventurers, encounter wildlife, and enjoy making memories that will last for years.
---
This article is brought to you by Gregory.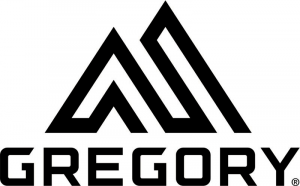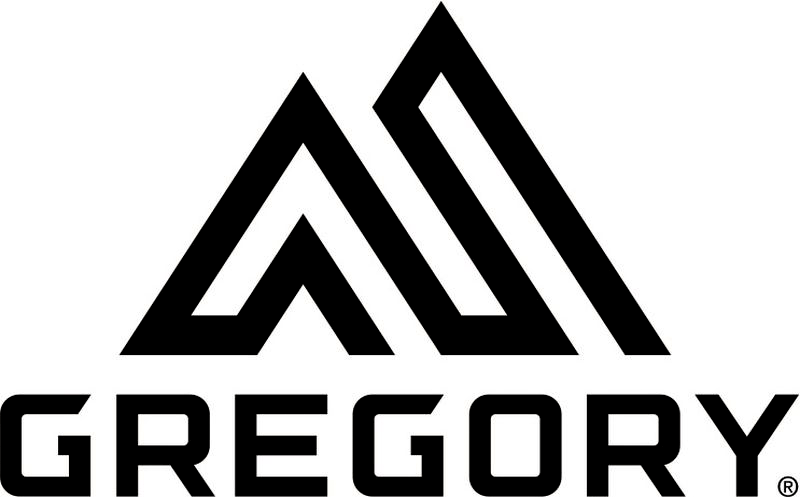 Popular Articles: