Known as the gateway to the North Cascades National Park, Lake Chelan lies tucked behind the North Cascade Mountains in Washington. Even though the rugged Cascadian range is only a boat ride away, the lake's southern shores are quite developed and attract thousands of people each year for camping on Lake Chelan.
Probably the most popular spot for Lake Chelan camping rests on the southern at Lake Chelan State Park. Surrounded by local wines and restaurants and world-class outdoor adventures, Lake Chelan State Park camping is a convenient basecamp for adventure.
Lake Chelan State Park is the Place to Chill in the North Cascades
From above, the lake is a long and narrow body of water in a deep valley.  It was carved out by the Chelan Glacier during the last Ice Age, more than 10,000 years ago. Lake Chelan is 50.5 miles long, but at its narrowest point, it's only 0.35 miles wide. With a depth of 1,486 feet, this is the third-deepest lake in the U.S. after Crater Lake and Lake Tahoe.
Protected lands surround pretty much the entire lake, from the Lake Chelan National Recreation Area to Okanogan-Wenatchee National Forest.
It's this proximity to gorgeous natural scenery—snowcapped mountains, pristine rivers, abundant wildlife—makes camping at Lake Chelan State Park an annual tradition for many Washingtonians.
Camping at Lake Chelan State Park
Lake Chelan State Park lies on the lake's southwestern shore, just off Route 971 and northwest of the town of Chelan. Encompassing 139 acres of lakeshore forests, the park's shoreline is about 6,000 feet long. Access to the lake's sandy beach is available via a stairway from the campground.
There are 108 standard campsites, 18 partial-hookup sites (include fire pits and picnic tables), and 17 full-hookup sites. After a long day of outdoor fun, you can wash up at five restrooms with showers. Rates range from $20 per night for a standard campsite in winter to $45 for a full-hookup site in the peak season.
If you don't mind the cold, you can enjoy much of what Lake Chelan has to offer throughout the entire year. Although snow conditions might influence the use of facilities such as the boat launch, the campground remains partially open all year.
The bathrooms close for the winter season on October 31. RV and trailer reservations are accepted through winter for sites which have full electric/water hookups and a dump station. Sites 1 to 7 and 19 to 25, on the other hand, are first come, first served during winter.
"This park is about 10 miles from town and has tent sites that are right on the lake, it's amazing. There is a boat launch and large swimming area. Because Lake Chelan is such a tourist town in the summer, do not expect that this is a quiet serene camping experience. If you are looking to come to Chelan, book your site early." —  The Dyrt camper Steven G.
What to Do Around Lake Chelan State Park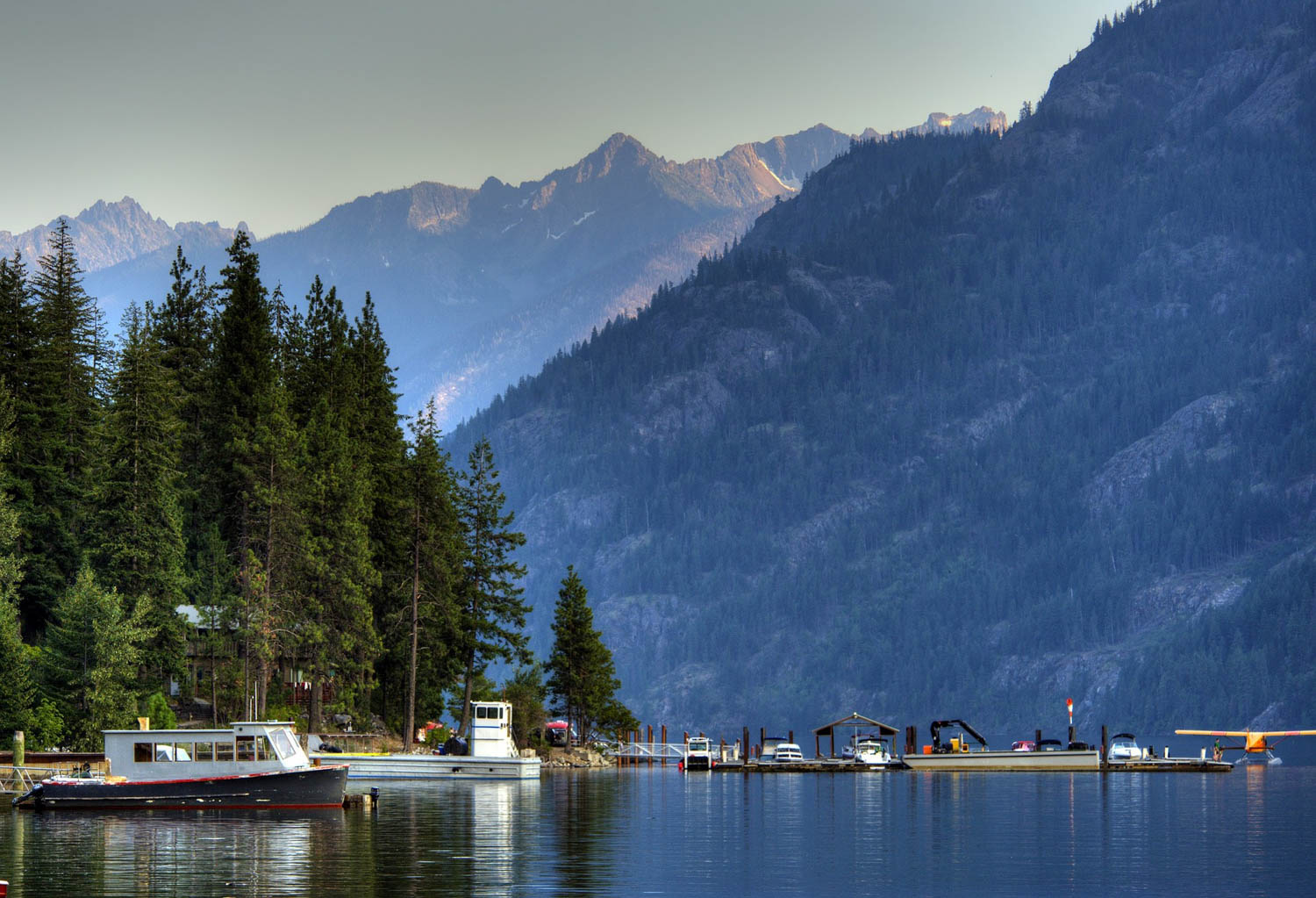 Sail Out to Stehekin & Holden Village
The northern end of long Lake Chelan is protected by the Lake Chelan National Recreation Area. Before this was a protected area, there were mining settlements, including Holden Village and Stehekin. Curious visitors looking for an adventure can head to these towns nestled in the North Cascades wilderness by boat, seaplane or on foot.
Hop on the Lady of the Lake passenger ferry and stop at either Holden Village or Stehekin. Both villages offer modern luxury like wineries and restaurants for tourists to dine at.  They are also surrounded by phenomenal landscapes of glacier-fed rivers, blue-green lakes, towering peaks and mysterious old-growth forests.
More Than 30 Lakeshore Wineries Are Nearby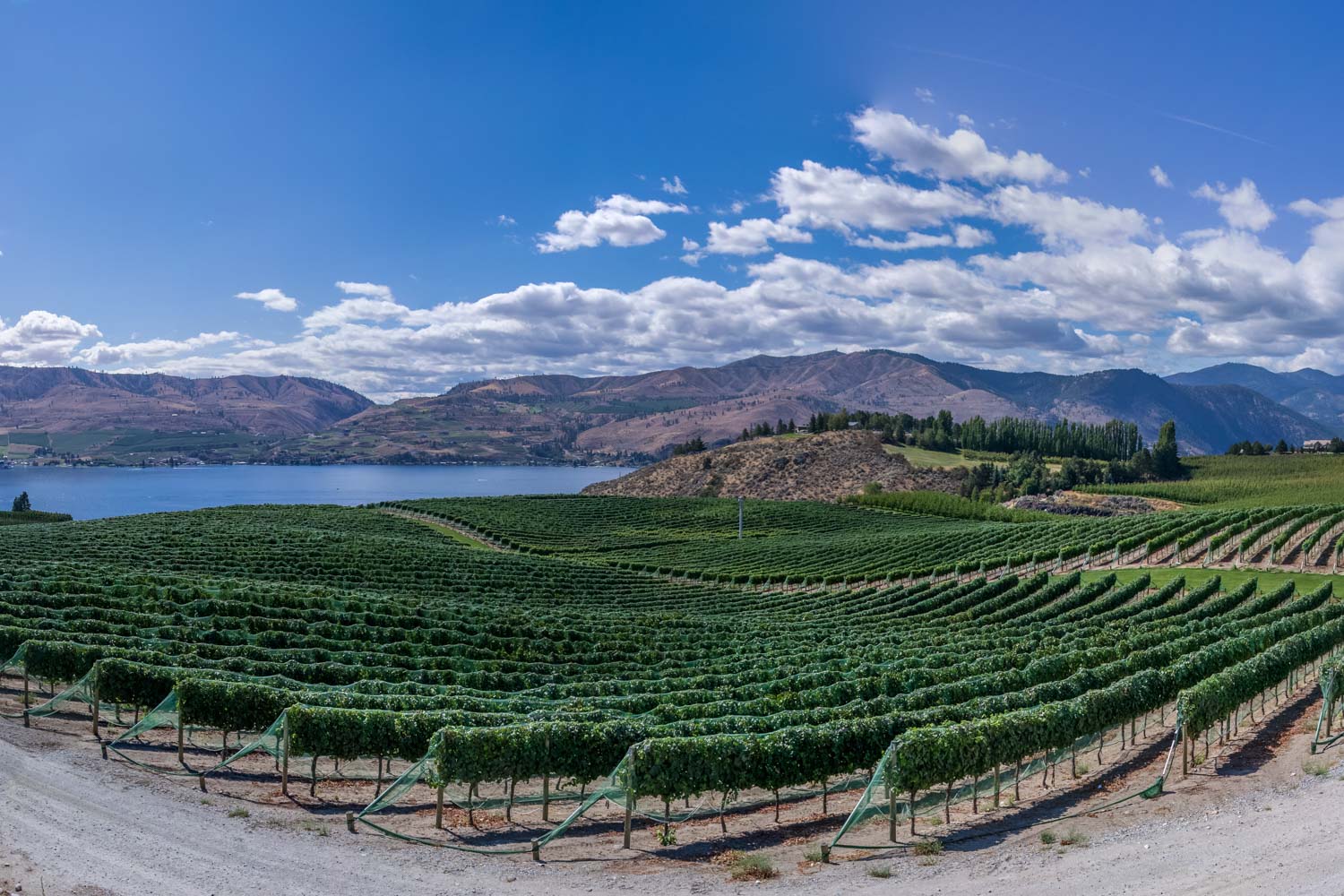 While wilderness and water fun are what tempts many visitors to go Lake Chelan camping, the area has yet another thing going for it. Officially designated as an American Viticultural Area in 2009, the Lake Chelan Valley is home to more than 30 excellent wineries.
All of them lie scattered along the lake's southern shores, offering amazing views and even better wines. Lake Chelan know for its local wineries which surround the lake.
"This place it awesome! Instead of a bar crawl, it's a winery crawl!" – The Dyrt camper Cury H.
Hike Around Alpine Terrain
Hiking around Lake Chelan State Park will provide you a chance to view the lengthy, deep lake from plenty of perspectives.
The only trail accessible from the state park is the friendly Little Bear Trail but avid terrain trekkers can head to the nearby Okanogon-Wenatchee National Forest for more hiking options. If you're looking to start a real adventure, head to the northern end of the lake at the Lake Chelan National Recreation Area and you'll find the Pacific Crest Trail. This trail runs all the way from the border of Mexico into Canada!
Fish, Swim or Boat on a Washington Water-Lover's Paradise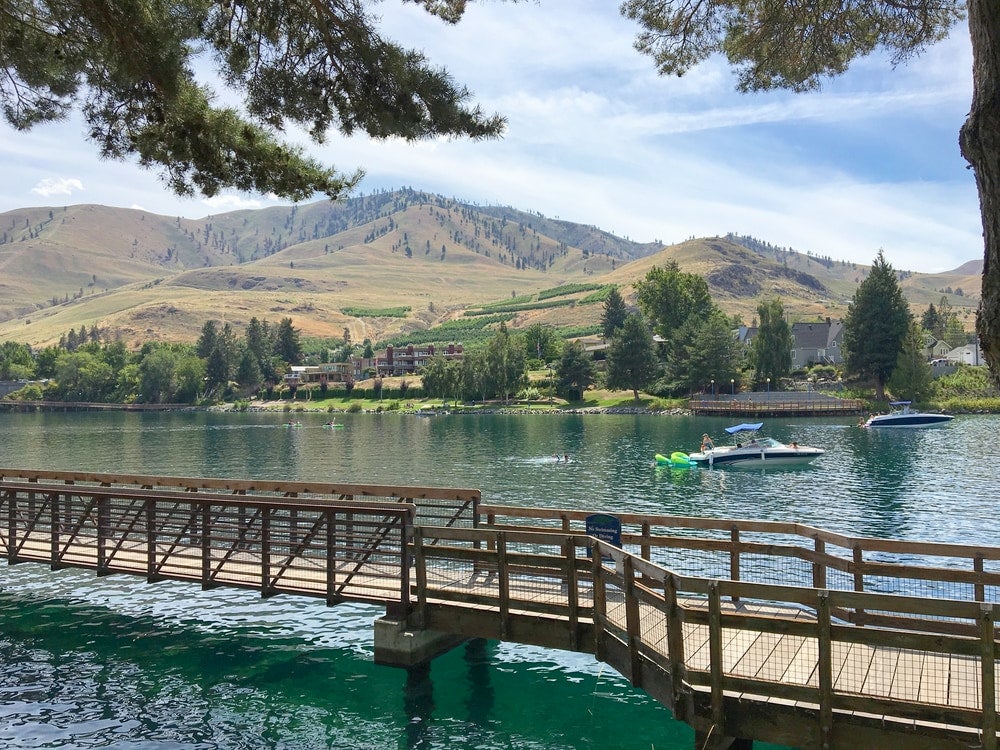 Lake Chelan camping open up visitors to the variety of landscapes central Washington has to offer. Some of the Washington's greatest kayaking, canoeing and fishing awaits on the lake itself, while the remote and rugged North Cascades are an adventurer's paradise.
Rentals for water crafts like canoes, kayaks or stand-up paddle boards are available around the nearby town of Chelan. Note that if you want to take your own boat out on the lake, you'll have to get a $7 launching permit, available from the visitors center.
---
Related Articles:
---
Related Campgrounds:
Popular Articles:
---

---