This article about Camping near Grand Junction, Colorado is brought to you by Gregory. Their water backpacks are a great way to store water while visiting these high desert locations.
---
Mountain bikers flock to the desert just west of Grand Junction each spring and fall to test their skills on the region's vast network of singletrack trails. It's a low key alternative to nearby Moab, and its proximity to Colorado National Monument and Black Canyon of the Gunnison National Park offers visitors plenty of interesting landscapes to explore. Grand Junction has also been dubbed Colorado's wine country, so you can spend an afternoon sampling wine and other goods from the region's many orchards after a morning on the trails.
Campers will find a variety of options around Grand Junction including amenity-packed RV parks closer to town and more primitive sites out in the BLM lands west of town. Whether you want easy access to mountain bike trails, riverside views among the peach orchards, or incredible sunset views from the mesa top in Colorado National Monument, you'll find options for every kind of camper.
The Best Camping Near Grand Junction, Colorado
Situated on a high plateau just west of Grand Junction, Colorado National Monument is a dramatic red rock landscape of sheer-walled canyons, towering rock formations, and dizzying panoramas. Saddlehorn Campground is the only designated campground in the monument and conveniently located adjacent to the visitor center with easy access to hiking trails and scenic viewpoints.
"From the moment I entered the monument, until parking by my campsite my jaw was in a permanent state of drop. From the breathtaking views to the surreal scenery and everything else in between, it was like nothing I've ever seen before." — The Dyrt camper Meredith S.
Campground Details
79 campsites – tents and RVs under 40 feet in length
No hookups – water and flush toilets available during the summer
Prices – $22 (+$25 entrance fee)
Dogs allowed
---
Palisade is a small town just east of Grand Junction known for its peach orchards and vineyards. Just a mile from its historic downtown, the Palisade Basecamp is an amenity-packed campground right along the Colorado River with its own on-site peach orchard and nature trails.
"Great find… vineyards all around, a local brewery, tent sites on the Colorado River. The winery next door (Colterris) is awesome. Small family-owned great atmosphere. A truly amazing stop on our way east." — The Dyrt camper Matt O.
Campground Details
Over 80 campsites – tents, RVs, and cabin rentals
Full hookups and WiFi
Prices – $19-$59 (prices vary based on site type and season)
Pets allowed
---
Highline Lake State Park is a hidden oasis tucked into the high desert 25 miles west of Grand Junction. The park is home to two lakes, Highline Lake and Mack Mesa Lake, with opportunities for waterskiing, fishing, swimming, and camping. Camping is offered year-round, with partially shaded sites for both tents and RVs.
"Great helpful camp hosts. We had one of only a few "walk in" camp spots. Which were very nice, spacious, shady with grass. Everything was in good condition, bathrooms, laundry, shower was okay. Fairly small area and lake. Great biking/hiking trails. Loads of day use area and shelters with picnic tables all around the lake. Even permanent hunting blinds for waterfowl. Not to mention a very safe feel to the place." — The Dyrt camper Thomas B.
Campground Details
36 campsites – RVs, tents, and group sites
No electric hookups
Prices – $14-$28 (prices vary by season)
Dogs allowed
---
Tucked off of Interstate-70 down a bumpy 4×4 road 30 miles west of Grand Junction, the Rabbit Valley Recreational Area is hugely popular with mountain bikers and ATV riders. Dispersed camping is allowed in designated sites and a portable toilet and fire pan are required for overnight stays.
"This area has many campsites. We camped several times this winter and spring season. Amazing views and many site choices. Some nearby restroom facilities are available as well. Remember this is a high desert area and no water available you must bring your own." — The Dyrt camper Jordana H.
Campground Details
No electricity or other hookups
Vault toilets are available, but not convenient to all campsites
Prices – currently free
Dogs allowed
---

Hugging the Book Cliffs about 25 miles north of Grand Junction, the North Fruita Desert Campground provides easy access to the 18 Road Mountain Bike Trail System, the perfect, flowy single-track trails that made Fruita one of Colorado's premier mountain biking destinations. If the campground is full, dispersed camping is allowed just outside the mountain biking area as long as you have a portable toilet and fire pan.
"Spacious sites, clean. Peaceful desert locale. Especially great for mountain bikers I'm sure, since you have easy access to tons of trails, but we even had fun just with our camper van." — The Dyrt camper Katie S.
Campground Details
35 campsites – RVs, tents, and group sites
Vault toilets; no water, electricity, or garbage services
Fees – $10
---
Located on the outskirts of town and only 30 minutes from the Colorado National Monument Visitors Center, the Grand Junction KOA offers a variety of accommodations with tons of amenities including a swimming pool, miniature golf course, and free family movies every night. The campground is perfect for families and there's plenty of activities to keep children entertained.
"We were glad we decided to stop at the Grand Junction KOA, as it was a nice, clean, and safe place to stop for the night. KOAs are not my go-to type of campground for camping, but they are an easy, safe, and cheap spot to stop for the night if you don't want to spend money on a hotel." — The Dyrt camper Amanda M.
Campground Details
Over 50 sites – RVs, tents, and camping cabins
Full hookups and WiFi
Prices vary widely based on campsite amenities
Dogs allowed, some breed restrictions
---
This article about Western Colorado camping was brought to you by Gregory.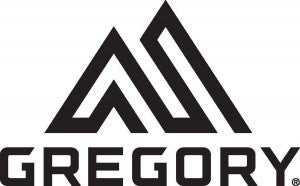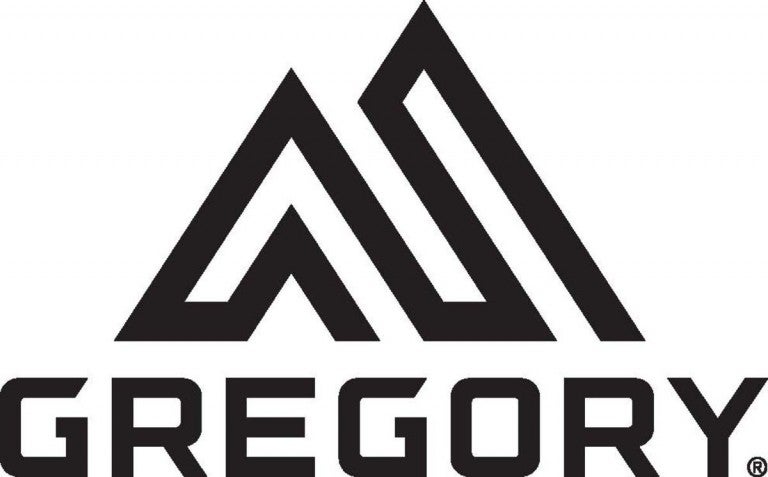 Gregory's line of bike backpacks are perfect for those looking to hit the trails while at any of these campgrounds.
Popular Articles:
---

---