This article about the Lost Coast Trail is brought to you by Midland. You can never be too prepared while exploring nature — that's why we recommend bringing along a walkie talkie (aka two way radio) when out on a long hike. Plus, their weather radios will keep you safe by alerting you of incoming storm weather.
---
When most of us picture California, we think of Hollywood movie stars, desert landscapes, Yosemite, sunny beaches, and amusement parks. Seldom visited, California's mountainous north coast provides a stark contrast to everything else you may know about the state.
Towering sea cliffs, rough hills, and tranquil beaches are hemmed by vast redwood forests, miles of wilderness, and frequent fog. Populated mainly by sea lions and hauntingly remote, you'd be hard-pressed to find movie stars or even road access along much of the rugged northern coastline.
At 56 miles long, the Lost Coast Trail provides you with a thru-hike straight to the heart of California's north coast. Whether you want to power through in three days or roam for a week, pack your bags and get ready to experience California in a new way.
The Lost Coast Trail: The Northern Section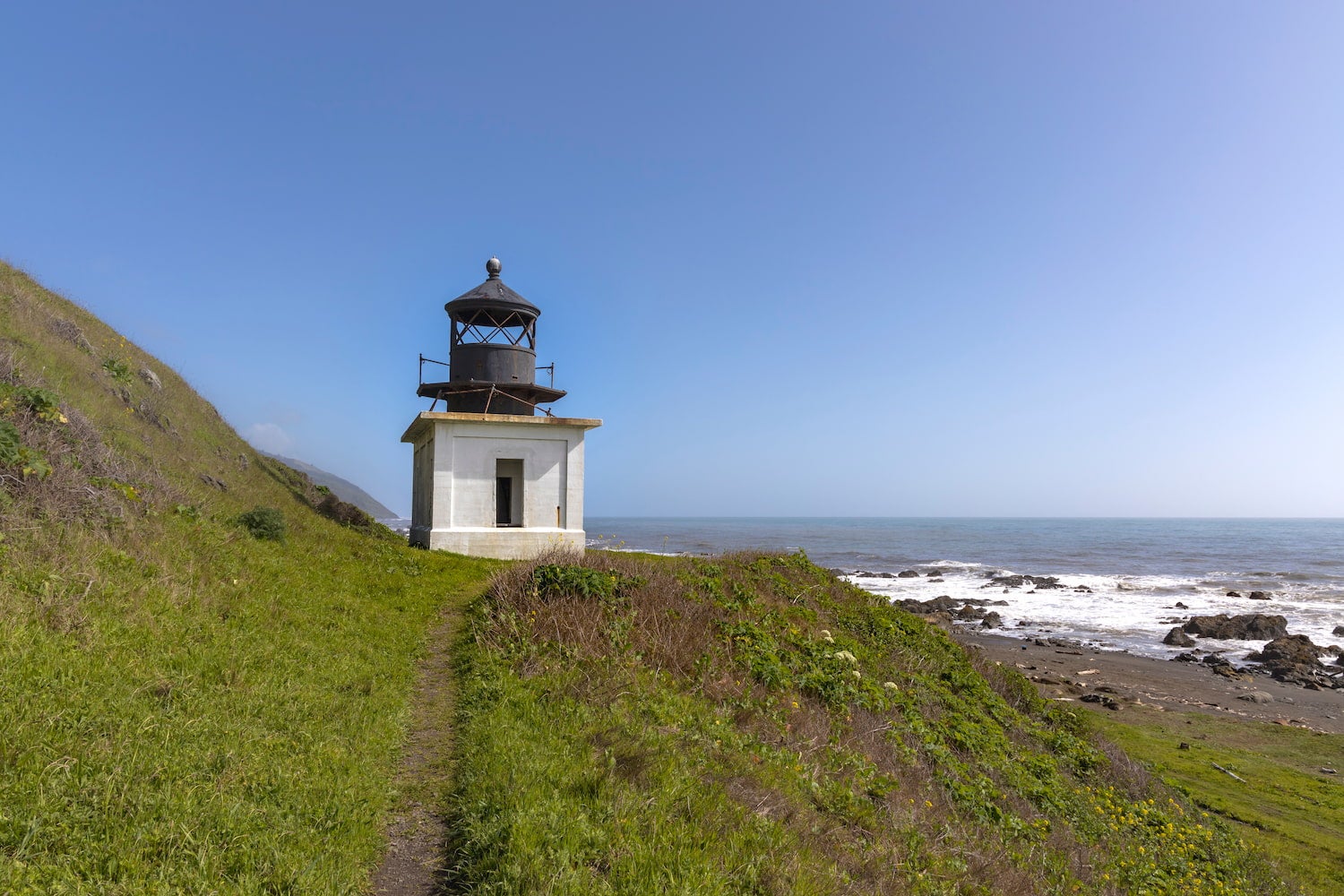 The Lost Coast Trail skirts the King Range National Conservation Area and Sinkyone Wilderness State Park. King Range National Conservation Area represents the longest stretch of the United States' undeveloped Pacific coastline outside the state of Alaska.
There are two official sections of the Lost Coast Trail. More popular is the northern section in the King Range National Conservation Area. It runs 24.6 miles from Mattole in the north to Black Sands Beach in the south, near Shelter Cove. Epic coastal views abound, and hikers ascend over 1,500 feet in elevation over the 24 miles.
For many, this is a natural terminus, as it represents the only road access between Mattole and the end of the southern portion of the trail. Some hikers also say that the northern section is the most beautiful portion of the trail.
Dogs are technically allowed on this trail, but BLM officials discourage bringing them as they can damage the trail ecosystem.
The Southern Section: Redwoods, Mountains, and Rugged Coast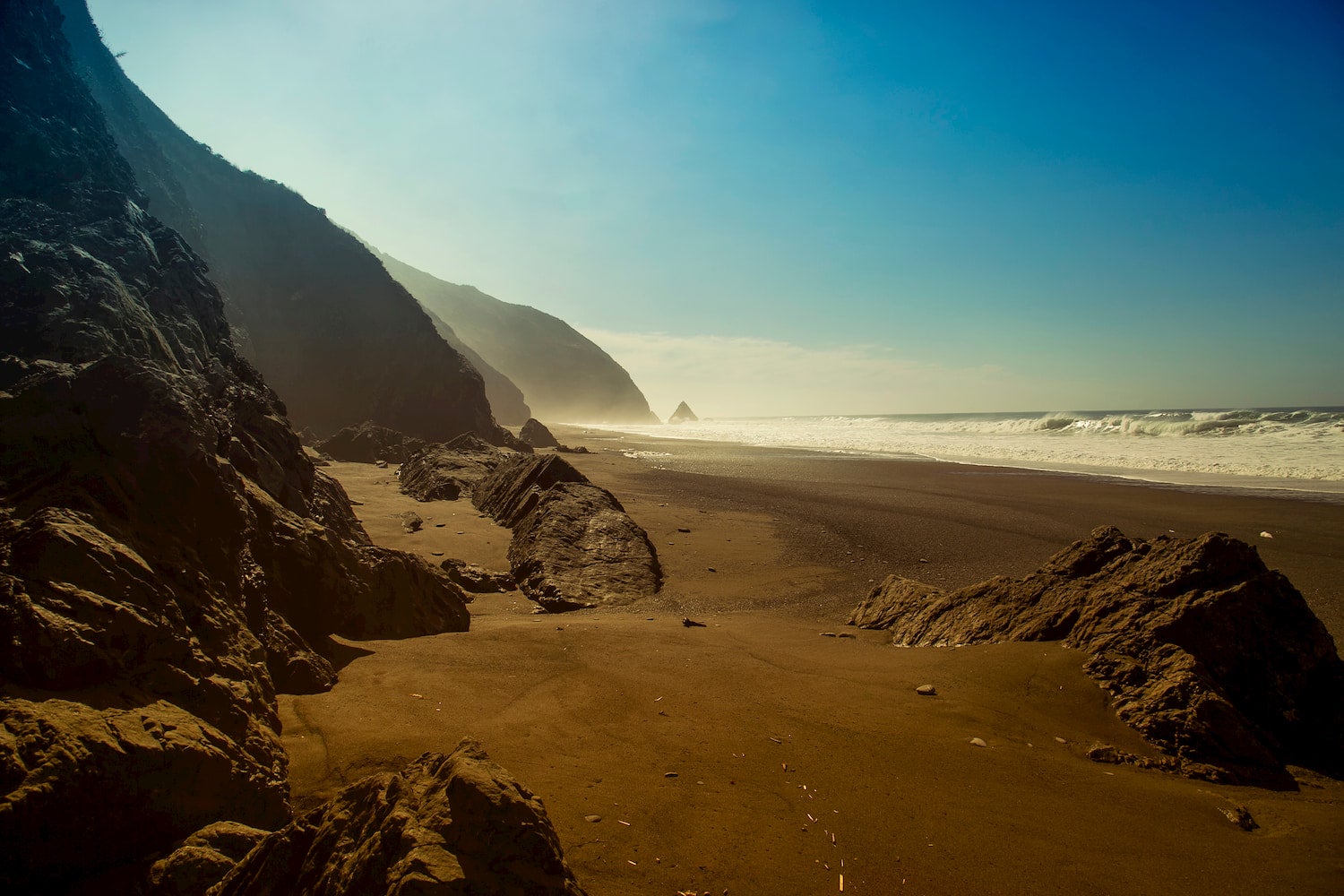 The southern portion of the trail traces the edge of Sinkyone Wilderness State Park. It starts in Shelter Cove and ends at Usal Beach approximately 32 miles away. Due to the sheer impassibility of many of the coastal cliffs, much of this southern section veers inland, taking travelers through high bluffs, scaling peaks, and winding to and from the sea.
Throughout the 32 miles between Shelter Cove and Usal Beach, hikers scale over 7,000 feet of total ascent. The trail passes through old-growth redwood forests, climbs Chemise Mountain, and winds down to beautiful, secluded beaches of black sand.
This southern portion is far more challenging and more varied than the first section. Many thru-hikers attempting the whole trail will travel from north to south, but it all depends on when you want to tackle the southern portion during your hike. Dogs are not allowed in this section.
Getting Ready: Difficulty, Safety, and Seasonality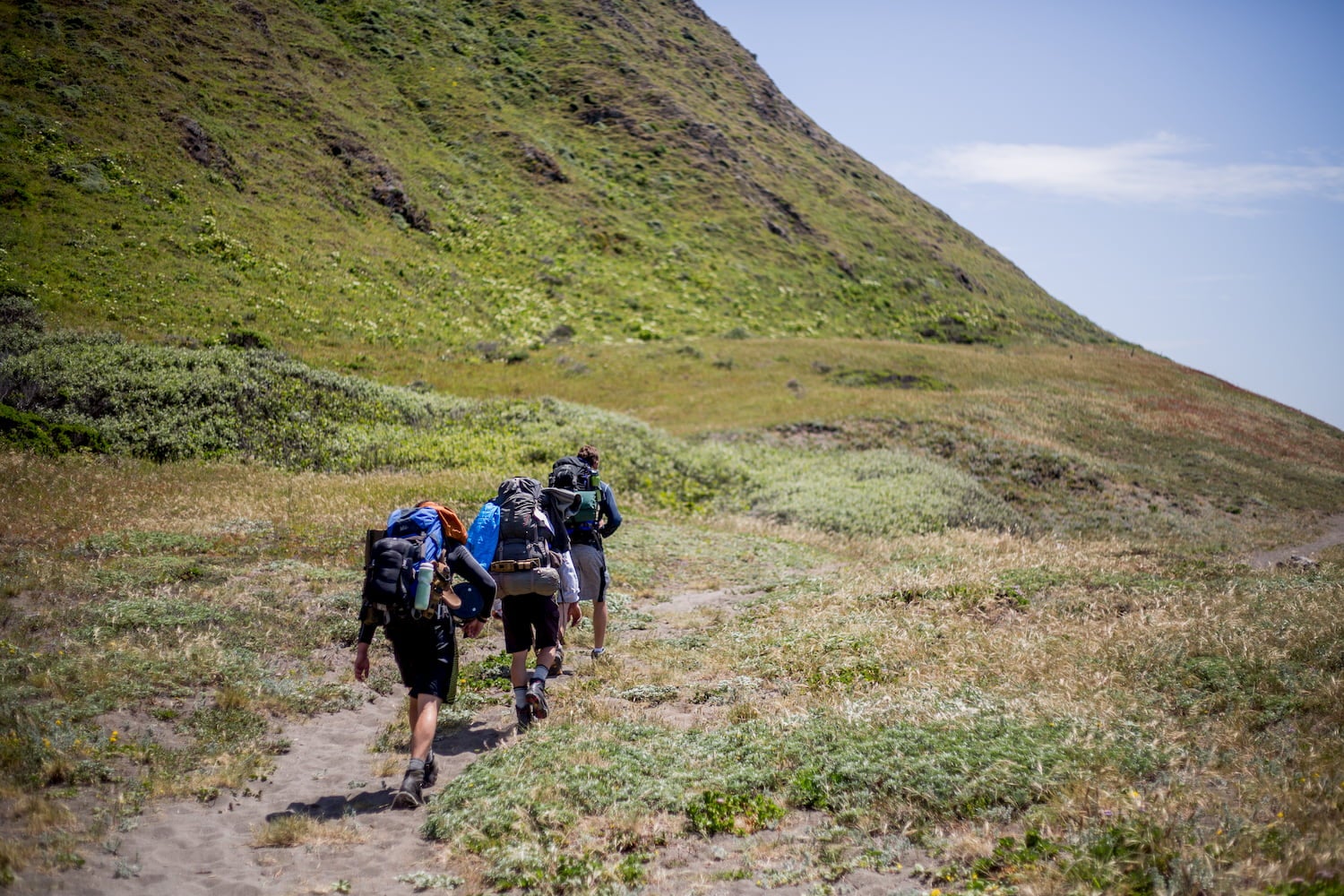 While there are plenty of flat, easy sections, the Lost Coast Trail isn't an easy hike. Ascents and descents can be tough on the knees, and much of the trail is inaccessible by road. For these reasons, it's not recommended for individuals with joint problems or for trail running. It's also an excellent opportunity to practice ultralight techniques and cut down on your pack weight.
Stunning views and varied terrain are paired with uneven walking surfaces. Boulder fields, rock beaches, and stretches of deep sand all pose risks of turning ankles or straining knees. At times, walkers will have to scramble around slippery ledges at low tide.
Due to these challenges, many hikers opt for trekking poles to boost stability and balance. Bring layers, pack a first aid kit, set aside emergency rations in case of injury or poor conditions, and don't forget your waterproofs. Coastal weather can change quickly.
While temperatures don't often drop below freezing in the winter, Pacific winters can be wet and foggy. Most people opt to hike the Lost Coast Trail between March and October, as you stand a better chance of taking in panoramic views in the warmer months.
Your Campgrounds, North to South
If you start your thru-hike in the north, your first campsite might be at Mattole Campground. Situated right at the start of the hike, the campground offers 14 tent/trailer sites, trash service, vault toilets, phone service, drinking water, and picnic tables. There are no water, sewer, or electrical hookups. This is your more sophisticated camping spot between Mattole and Shelter Cove.
Over the next 24.6 miles, your camping options are limited to strictly backcountry camping. For these reasons, pack extra water and bring a water purification system, a trowel, and any medical or hygienic supplies you might need.
Shelter Cove Campground provides you with a respite from the wilderness. Here you can find showers, a market, electric hookups, toilets, trash service, phone service, and picnic tables. Your next campground is approximately nine miles away at Nadelos Campground, where there is drinking water and toilets but little else by way of amenities.
Approximately nine miles away from Nadelos Campground lies Needle Rock, where visitors can find more primitive campsites. As hikers enter Sinkyone Wilderness State Park, they encounter primitive campsites every few miles. Here's a state park map of backcountry campsites. When hikers reach the southern terminus at Usal Beach, they will find a wilderness campground with vault toilets.
Permits and Camping Rules
Permits are not required for day hiking or car camping. However, if you're planning to spend the night in Kings Range National Conservation Area, reserve a free permit from www.recreation.gov. Per permit, the max group size is five people. Bear in mind that this is BLM camping: It's free, but there is no running water or toilets.
As you camp in the wilderness, refrain from feeding wild animals or approaching marine life. Stay on the trail and practice Leave No Trace principles. Camping is allowed at designated campgrounds only at Sinkyone Wilderness State Park.
Individuals who want to relax at an inland, redwood forest campground before or after their adventure will enjoy Albee Creek Campground, located in Humboldt Redwoods State Park. It's a great spot to do laundry, catch a real shower, and enjoy relaxing redwood walks after your strenuous wilderness adventure.
Final Thoughts
The Lost Coast Trail offers lovers of the backcountry a chance to explore a side of California hidden from the road by mountains and cliffs. This isn't the California of glamour and movie stars, but its beauty, ruggedness, and haunting solitude will leave a mark on your memory for years to come.
---
This article about the Lost Coast Trail was brought to you by Midland.

Hike like a pro with a Midland NOAA weather radio — it's a must for backcountry safety, on the Lost Coast Trail and beyond.
Popular Articles: