Nearly 85% of wildland fires in the United States are started by humans. Smokey the Bear would not be impressed.
In the past few years, wildfires have grown out of control throughout the west, decimating towns like Paradise, CA, engulfing entire states like Washington, and destroying historic buildings in Glacier National Park. As our summers become longer and drier, it's our responsibility as campers to make sure we prevent the spread of wildfire by using safe campfire practices.
To respond to the uptick in forest fires, camping in California isn't as easy—the state began issuing fire permits for any type of open flame on federally controlled lands or private land (that isn't your own). The permits are free, but there are a few other things to know.
What You Need to Know About California Fire Permits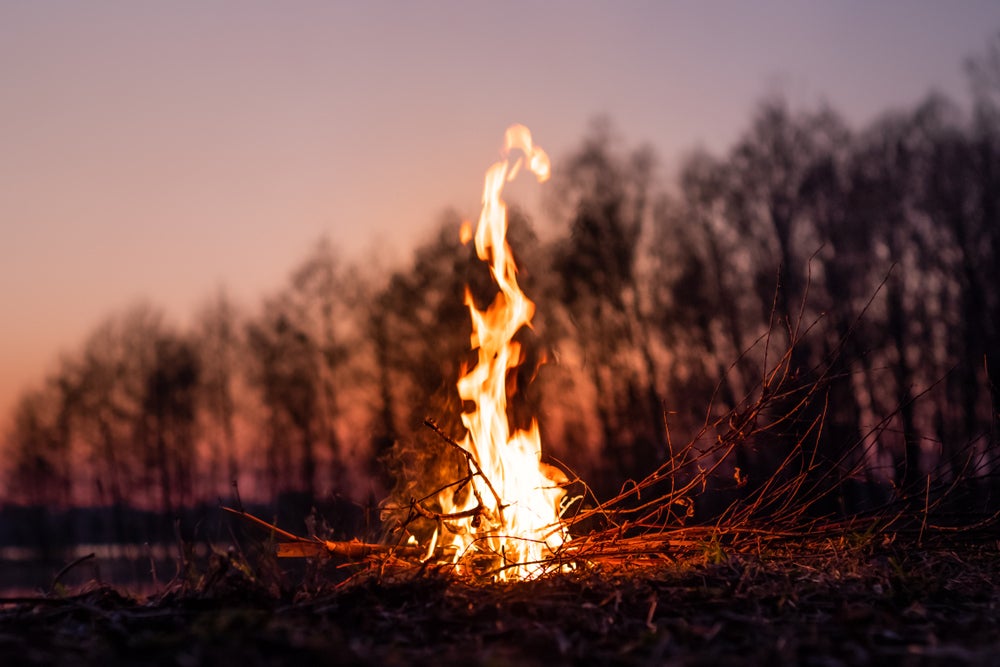 California fire permits are available online or at any United States Forest Service, CalFire, or Bureau of Land Management office and they're completely free to obtain. However, if there's a burn ban, it's possible that your application will be denied or suspended. Permits are reviewed on an almost daily basis to correspond with fire danger and weather forecasts.
Permits can be suspended at any time without notice due to hazardous conditions, so it's best to check with local authorities before you head out. Check with the National Forest or BLM websites to monitor fire hazard and ensure the best camping experience for your family and friends.
Fire permits aren't only required for campfires; they're necessary for any type of open flame you ignite. This includes camp stoves and barbecues. Essentially, if you're going to light a match or spark a flame, you'll probably need a permit to do so.
Why Are Permits Necessary for Campfires in California?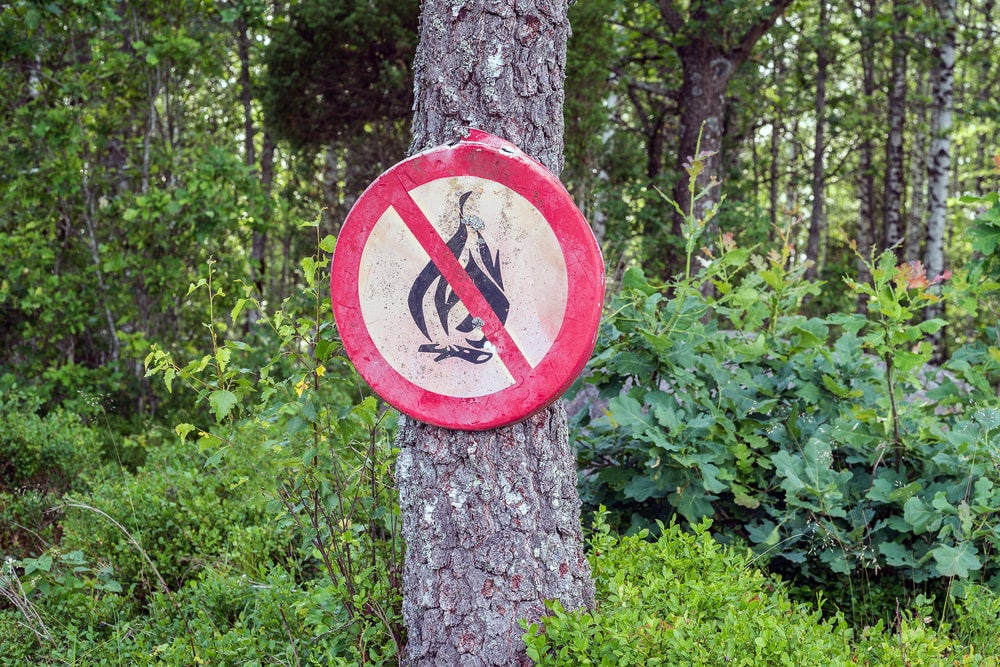 In short: Wildfires are started largely by humans, and permits will aid in quelling the risks of more wildfires.
In an effort to reduce the amount of human-sparked wildlife, California implemented the fire permit system to encourage residents to practice fire safety and awareness in the backcountry. Folks who didn't grow up camping–and even those who did–may have never learned how to correctly set-up and extinguish a fire. The California fire permit system aims to change that through a brief educational video and questionnaire that introduces campers to safe fire practices.
How to Get a California Fire Permit
Obtaining a permit takes only a few minutes and can be done online on the CalFire website. After inputting your information, you're required to watch a short 2.5 minute video detailing the correct way to start a fire – by clearing a five-foot radius of flammable materials, and the correct way of extinguishing it — by drowning it in water and smothering it with dirt.
Once you've watched the short video, there's a series of eight multiple-choice questions to answer, and then you can print out your fire permit! With the permit comes a detailed graphic to remind users how to safely extinguish their campfire.
If you prefer to stop by the ranger station on your way to your campsite, you can also obtain a permit with one of the rangers. For campers staying on privately owned land that isn't their own, they'll need written permission from the owner that they can have a fire on the land on top of obtaining a California fire permit.
Getting a California fire permit is easy and painless, and in the long term will help California reduce the spread of wildfire by encouraging and educating campers to ignite safely.
---
Related Campgrounds:
Popular Articles: