Camping near Flagstaff, Arizona almost certainly means a day spent in the sun. Protect your face and eyes with the best trucker hats from Banner & Oak as you trek into the depths of the Grand Canyon or to the summit of Humphreys Peak.
---
Arizona is full of surprises. From the depths of the Grand Canyon and the far reaches of the southern desert to the old growth pine of the Coconino and Kaibab National Forests, there's plenty to do, see and experience in the Copper State. Much of that experience can stem from Flagstaff, one of the most ecologically diverse cities in the state — and maybe even the country.
Camping in Arizona near Flagstaff offers access to the state's tallest peak, the most popular ski resort, the red desert of Sedona and various lakes and rivers to dip your toes in. While the campgrounds on this list vary in terms of amenities (zero amenities to showers and special programming) and price (free to more than $50 per night), they're all tucked between pine and optimally located for a week or weekend worth of adventure.
Where to Go Camping Near Flagstaff, Arizona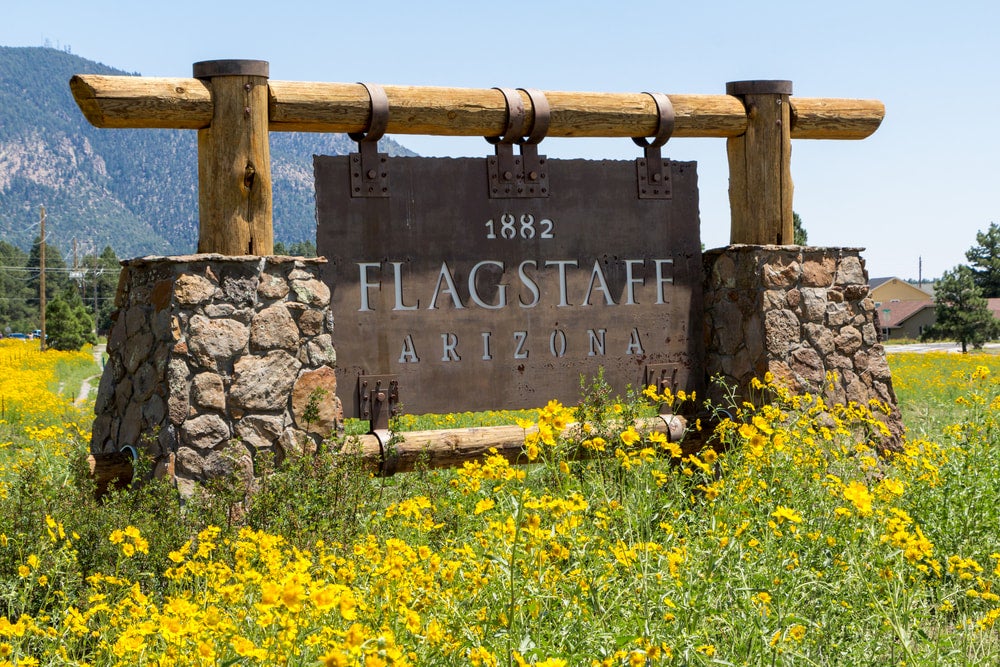 If you're planning a trip to the Grand Canyon state, you'll want to spend ample time camping near Flagstaff, Arizona to explore the cliff dwellings in Wupatki National Monument, ride the single-track near Sedona and fish in Ashurst Lake.
These campgrounds are close to Flagstaff and even closer to the endless outdoor activities nearby.
1. Flagstaff KOA (5.5 miles to downtown)
Tent, RV and cabin sites are tucked between pine trees at the Flagstaff KOA to welcome all types of campers. If you don't have a rig and want a different type of experience, the KOA also offers teepees to rent for a fun night with none of the setup. Campers love the clean facilities of the Flagstaff KOA, although during summer weekends the campground can feel a little cramped, particularly if you're camping in a tent.

For the kids, there's plenty to do, including a "Jumping Pillow" and playground; campground staff members also put on various programs throughout the summer. The kids likely won't be tired out after a few hours at the playground, so take them to the nearby trails to get some fresh mountain air and catch a glimpse of the waterfalls in Coconino National Forest.
"The sites are pretty close together, but that didn't really matter staying in our campervan. We had all the space we needed. I especially loved the very clean bathrooms! Flushing toilets and free showers (with attached changing stalls) made for a very comfortable trip." –The Dyrt camper Ashley C.
2. Cave Springs (18.1 miles to downtown)
As one of the most popular destinations for camping near Flagstaff, Arizona, you'll want to book Cave Springs well in advance during the busy summer months. And then you'll likely want to book it for the next year and the year after because the camping and access to hiking and fishing are simply unmatched.
Of the 89 sites, one is tent-only and all others offer hook-ups for rigs up to 36'. Most of the sites at Cave Springs sidle up to the river for peaceful background noise and crystal clear water to fish from or wade through — just be aware of other users in the stream. Cave Springs is a great jumping-off point for hikes in nearby Sedona and the Coconino National Forest. There are also plenty of trees at Cave Springs for some restful time in the hammock or to try out hammock camping.
"My go-to campground when I want to escape the heat! There is creek access and creekside sites. All sites have plenty of shade and space. Plenty of spots available for walk-up, but get there early!" –The Dyrt camper Katlyn K.
Situated "away from everything," White Horse Lake Campground offers a respite from the city of Flagstaff after traveling about 15 miles on well-maintained dirt roads. Campers won't find many amenities at White Horse, just secluded relief and relaxation as well as hiking, biking and fishing at the nearby lake, which is extremely popular with anglers.
There are plenty of trees to offer shade at each of the campsites, and there are trails leaving from the campground to explore Kaibab National Forest. Pit toilets are available and potable water can be collected from various spigots throughout the campground.
"The view of the lake was wonderful, and we were surrounded by tall pine trees. A bit of a walk to haul your stuff in, but well worth the extra effort of doing so." –The Dyrt camper Daniel L.
Similar to Cave Springs Campground, Pine Flat Campground West offers 60 sites along Oak Creek with almost every site offering quick access to the creek. While there aren't any showers available at Pine Flat, campers can head to Cave Springs to use their token-operated showers for $4 each. Or, you can opt to take a true camp shower by washing off in the creek — but please only use non-harmful biodegradable soap if you do.
There are hiking trails nearby in Coconino National Forest and ample trout fishing along the waters of Oak Creek. The sites are spacious, and despite the campground's proximity to the road, the noise is minimal compared to the respite of the campsites.
"They have drinking water and drop toilets. There are a couple of hiking trails near the sites as well that lead up to the top of the plato. Great place to watch sunsets!" –The Dyrt camper Ruth P.
Not only is Fort Tuthill County Park the perfect place to stay for large groups like family reunions, but it also offers immediate access to Flagstaff and the amphitheater if you're in town for a show or an expo. There aren't any amenities other than portapotties, but campers report them being clean.
Beyond just camping near Flagstaff, Arizona, the County Park sits adjacent to a high ropes course for the adrenaline junkies in the family. If you're more into human-powered adventure, there are multiple mountain bike trails leaving from the campground as well.
"There is some tree cover, but it generally lacks privacy and we did not see anything for bathrooms expect pit toilets. The biking course/ramps were a nice surprise too! Lots of amphitheater events on the park schedule as well."–The Dyrt camper Sara S.
Idyllic comes close to describing Lockett Meadow Campground. While the road to the campground can be bumpy and jarring, the views and wide-open space of the campsites make the drive well worth it. Situated among the San Francisco peaks just north of Flagstaff, Lockett Meadow Campground offers 17 shady, first-come, first-served campsites for early birds spying close camping near Flagstaff, Arizona.
Groves of aspen and pine surround the campground and trailheads lead campers to scenic overlooks of the valley below. For campers interested in hiking, the trailhead to Humphrey's Peak, Arizona's highest point, can be accessed at the Lockett Meadow Campground.
"This is my favorite AZ campground so far! Beyond beautiful! Small and remote, just perfect, but make sure you bring everything you need except for the toilets." –The Dyrt camper Paul W.
Low-clearance vehicles beware: The rough road leading to Freidlein Prairie Dispersed Camping can only be accessed with a high-clearance vehicle, so leave the Camry at home. Once you're up the road though, these free campsites are dreamy and perfect for a cool getaway from the heat of Phoenix and southern Arizona.
Make sure to camp at one of the designated pull-outs along the road here and don't leave a second fire ring. The Forest Service established these campsites to reduce erosion along the roadside. Sites 10-14 are closed seasonally for Mexican Spotted Owls to breed from March 1 to August 31.
"Came in summer and luckily found one of the few open spots left. Very private camp spots, so the whole forest feels like it's yours. Great place to base for mountain biking and hiking."  –The Dyrt camper Sara S.
Pinegrove Campground offers camping near Flagstaff, Arizona situated next to a series of scenic lakes. Upper and Lower Mary Lakes, Ashurst, Marshall, and Kinnikinick lakes are all accessible and stocked with plenty of fish to keep all levels of anglers occupied. As for the campground, the sites are large but not entirely private; nevertheless, you won't feel like you're on top of your neighbor.
There are facilities here, including coin-operated showers and firewood for sale. The bathrooms are reportedly well maintained by the camp hosts who are friendly and available to help. When the sky turns dark, make sure to look up. The stars come out in all their glory with no light pollution in their way.
"Sites aren't private, but we didn't feel on top of our neighbors either. The Arizona trail passes near the entrance of the campground, so there is trail access for hiking/biking nearby." –The Dyrt camper Carly E.
In terms of free camping near Flagstaff, Arizona, Pumphouse Wash along Forest Road 237 is about as good as it gets. Roughly 80 sites situated in four loops offer campers the opportunity to get away from it all without paying campground fees in order to do so. Campers love this area for group camping and reunions — just be prepared for no facilities.
There are no hook-ups, no toilets, no showers, just a whole lot of wilderness. Pumphouse Wash is a great alternative to the nearby campgrounds like Cave Springs and Pine Flat Campground West. Be prepared for crowds though — you almost certainly won't have the place to yourself. However, the sites are spacious and surrounded by beautiful old growth pine, so you might even forget about your neighbors next door.
"It took a few times to find a place level enough to set up our pop-up trailer, but with the help of a few pieces of 2×4 we were able to make it work. If you have a longer setup (like a 5th wheel or RV) you can make it work in about half of the spaces." –The Dyrt camper Krista Z.
---
This article is brought to you by Banner & Oak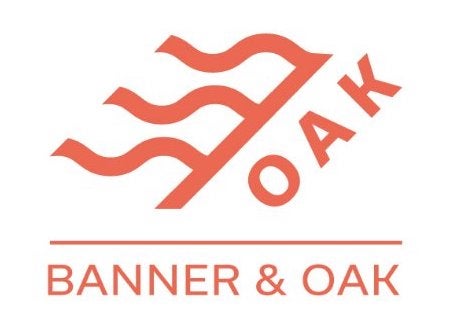 Makers of the best snapback trucker hats on the market. What is a snapback hat? Click to learn more.
---
Related Campgrounds:
Popular Articles: