This article is brought to you by Liquid IV. Their hydration multiplier packets are a perfect travel companion, giving you a great-tasting electrolyte drink mix that will keep you hydrated and energized for a whole day of exploring.
---
When it comes to BLM camping, California is your ticket to exploring off the beaten path destinations. Dispersed camping is allowed on BLM land for up to 14 days for free, giving you plenty of time to soak up the beauty of some of California's most striking landscapes. The otherworldly beauty of the Alabama Hills, the wild dunes of Glamis, and the stark emptiness of the Mojave Desert are waiting.
What Is BLM Land?
The BLM (Bureau of Land Management) manages every 1 in 10 acres across the United States. BLM-managed public lands are cared for with public access, recreation, exploration, conservation, and scientific research interests in mind.
Public land offers tremendous opportunities for hikers, climbers, mountain bikers, horseback riders and many more outdoor enthusiasts.
Best of all, camping is almost always free. Check ahead of time for permit requirements, and assume you'll need a California Campfire Permit, which is free, whenever you are BLM camping California.
Alabama Hills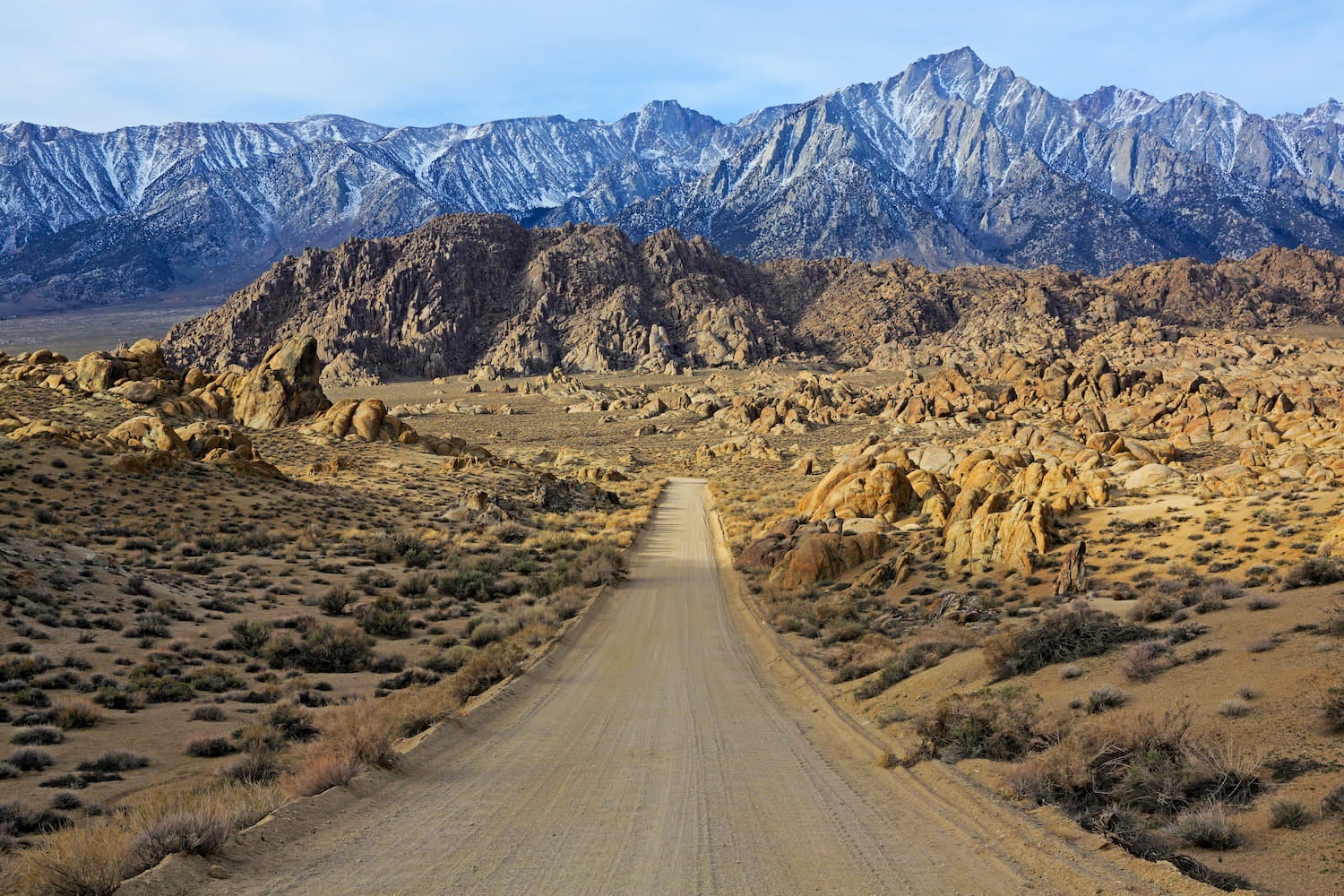 The Alabama Hills are a group of stunning hills and rock formations located approximately 3½ hours away from Los Angeles and 4 hours away from Las Vegas.
Elegant, exposed natural arches fill Owens Valley near the eastern slopes of the Sierra Nevada Mountains. Hikers, photographers, and climbers revel in the stunning geometry of the region. The Mobius Arch, Lathe Arch, and Cyclops Arch lure in 4-wheelers, equestrian enthusiasts, and mountain bikers to experience their beauty. Climbers are often thrilled to discover there are more than 300 sport climbing routes in the area.
The Alabama Hills also offer three incredible campsites, but they don't have running water, so plan ahead. Alcohol, campfires, and pets are permitted, and there are a limited number of sites that provide ADA accessibility. There's some phone service, but it's spotty. RVs, tents, and group camping are all allowed.
King Range National Conservation Area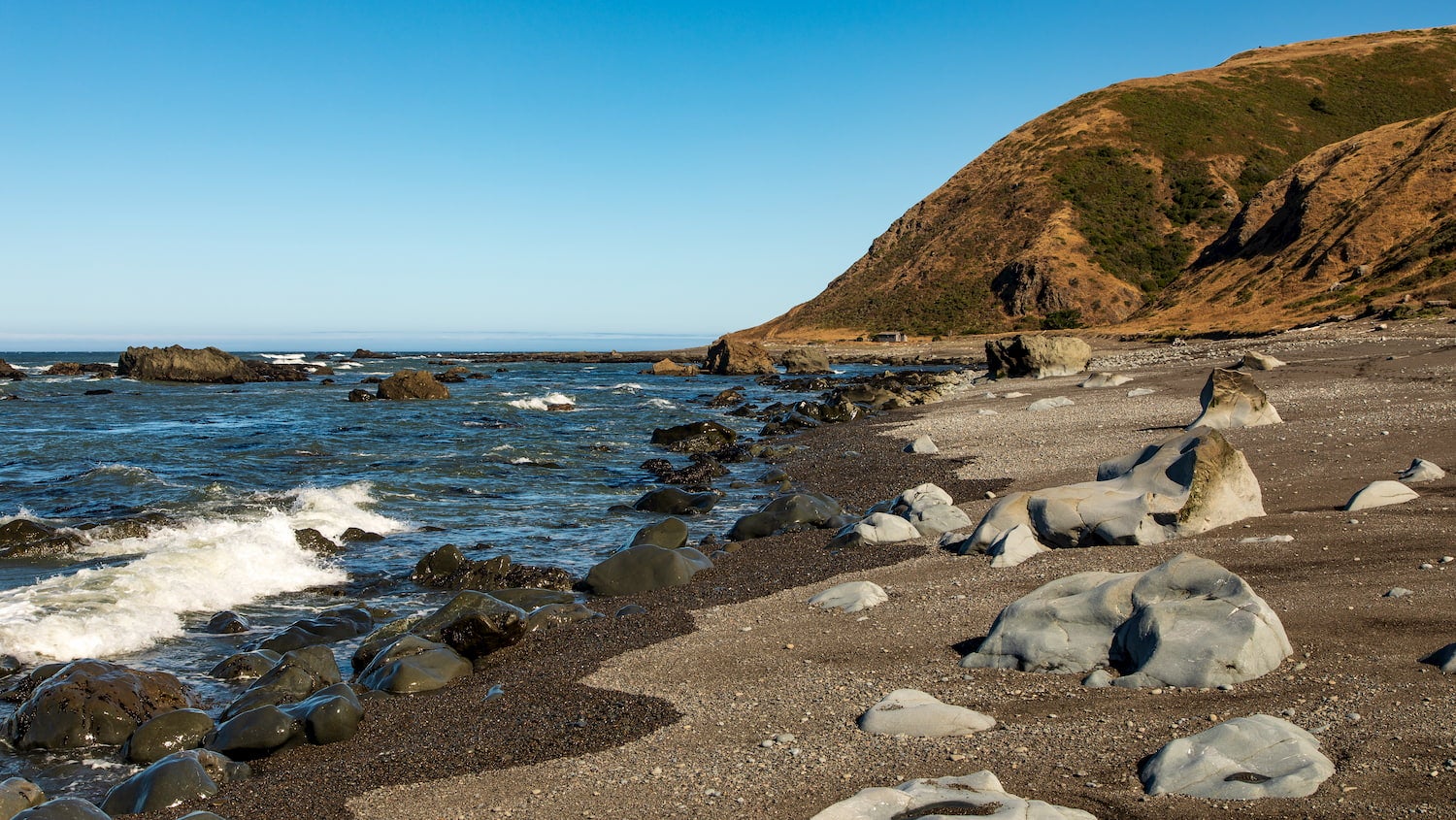 Also known as California's Lost Coast, King Range National Conservation Area is situated 5 hours north of San Francisco off of US-101. Fir-covered mountains meet the rocky, rugged coast. Surfers, mountain bikers, and hikers will love the turbulent surf and the miles of trails along the tree-covered ridgeline.
Permits are required for overnight stays. It costs $6 to reserve a permit for a group of up to 5 people. However, if you're just going for the day or camping in one of the designated King Range National Conservation area campsites, you won't need a permit. Water is not available so make sure to bring your own.
Mojave National Preserve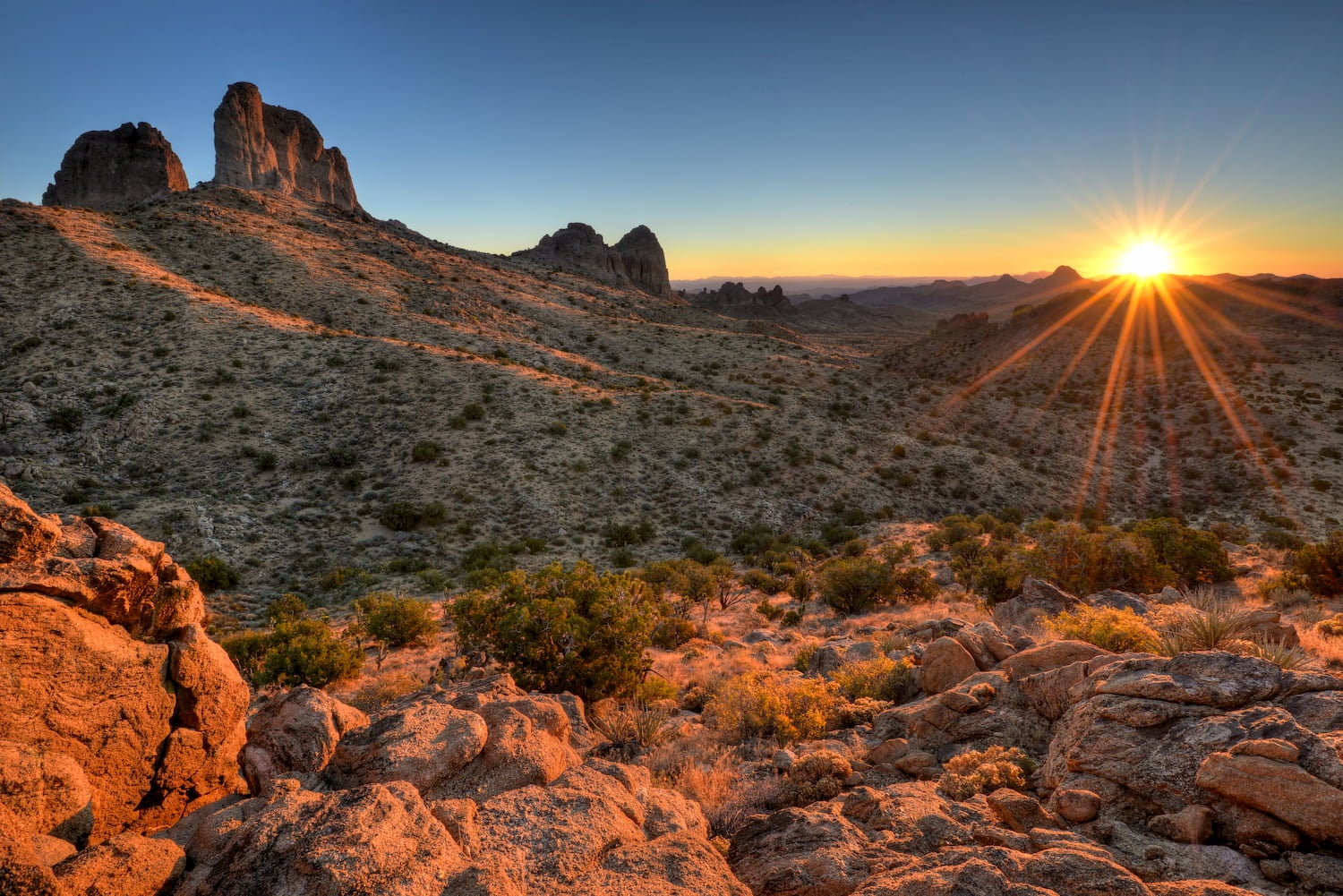 Mojave National Preserve is located in the heart of the Mojave Desert and just an hour south from Las Vegas off Interstate 15. Renowned for stunning wildlife, rugged mountains, deep canyons, and stubborn Joshua Tree woodlands, this desert landscape secretly teems with life.
After rain in March and April, the landscape erupts with countless flowers. Mountain lions, bats, coyotes, and burrowing owls also call this land of extremes their home.
Dunes and cliffs attract 4-wheelers and rock climbers to this preserve. Backpacking, hiking, camping, hunting, photography, and wilderness viewing are among the most popular pastimes at the preserve.
Roadside camping is permitted in previously used roadside sites. Backcountry camping groups larger than 8 people may require a permit, so call ahead to check with the National Preserve. Fires are permitted only in fire rings, and pets are allowed, but only on leashes.
Imperial Sand Dunes
Located near Glamis, California, approximately 2½ hours east of San Diego off Interstate 8, Imperial Sand Dunes boasts the largest dune landscape in the state of California. There are more than 40 miles of dunes, with some dunes stretching as wide as 5 miles wide and reaching heights of 300 feet. The primary form of recreation here is motor vehicle usage like dirt bikes, jeeps, and dune buggies.
Permits cost $35 per primary street-legal vehicle for up to a week. Off-highway vehicles must be registered and display a Red or a Green Sticker Vehicle Identification Tag. They must also be equipped with an approved muffler, break, and spark arrester. Off-road vehicles operating at night must have headlights and taillights.
Camping is rugged, and while there are toilets, there is no running water. Campfires are permitted, but the burning of hazardous materials is not allowed. Pets are permitted, but they must be kept on a leash less than 6 feet in length. All users of ATVs (all-terrain vehicles) must wear a helmet while riding.
---
This article was brought to you by Liquid IV.

---
Popular Articles: