This PNW road trip article is brought to you by our friends at Mountain House whose camping meals are perfect for car camping after long days of road tripping!
---
While the Pacific Northwest actually refers to the region between the Pacific Ocean and the Cascade Range, we've adopted the phrase to include Oregon, Washington, and British Columbia. Since The Dyrt doesn't cover campgrounds in British Columbia (yet), this ultimate PNW road trip covers Oregon, Washington, and BONUS, the northern part of California.
From rainforests dripping in moss, to craggy coastlines marked by viewpoints and scrumptious seafood shacks, you can pack in the variety, the views, the wilderness, and the food on a Pacific Northwest road trip. The only thing you'll be wishing for more of is time. Just remember — you can always come back for more.
7 Stops to Include on Your PNW Road Trip
There's a reason there are so many #PNW hashtags on Instagram. (#PNWonderland, #UpperleftUSA, #Exploregon… just to name a few.) There's so much to see in this section of the country. While the photo opportunities are endless, we advise using your eyes… and occasionally closing your eyes to breathe in the smell of piney forests, salty ocean air, desert sagebrush, and more. A PNW road trip should be embraced with all of your senses.
To get the most of a PNW road trip, we recommend camping along the way, so you can fall asleep beneath starry skies and wake up to misty mornings.
Here are just a few of our favorite stops:
1. Old-Growth Trees at Redwoods National Park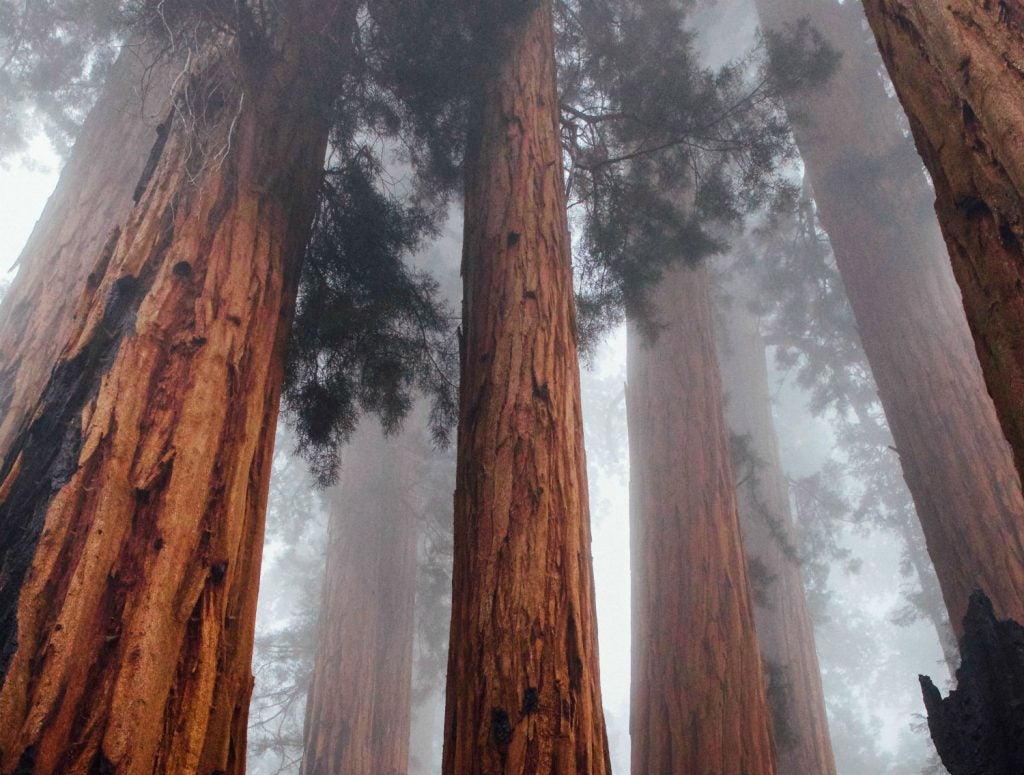 It's hard to comprehend the magnitude of Redwoods National Park until you've been there. The trees overseeing these protected lands are some of the most massive on the planet, many registering a height of 300 feet or more. Some trees have survived for 2,000 years, and most are at least 500 years old.
After marveling at the giants, and wondering how the world has changed around them in the hundreds of years they've been standing there, find a campsite for the night at Patricks Point State Park.
2. Take Highway 97 up to Bend, OR, Stopping at Crater Lake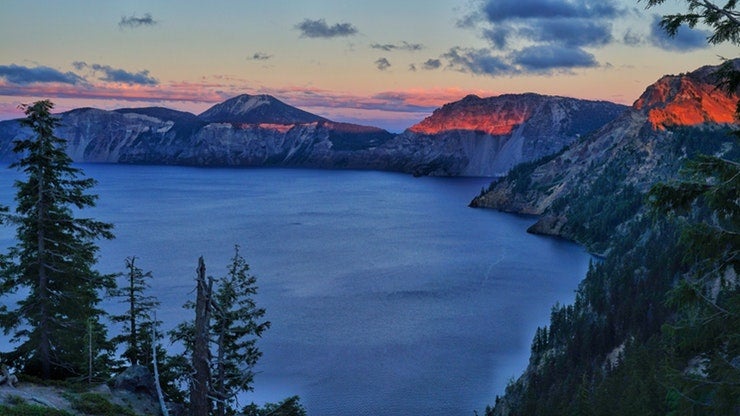 Central Oregon deserves a week on its own, but the big destination in this region is Crater Lake National Park. Hike to the summit of South Sister, test a flight at Deschutes Brewing, float down the Deschutes River, or hike around Smith Rock State Park. There are also lava fields to explore and national forests to explore.
Stay at Mazama Campground at Crater Lake, and Tumalo State Park near Bend.
3. Spend Time Exploring Mount Hood National Forest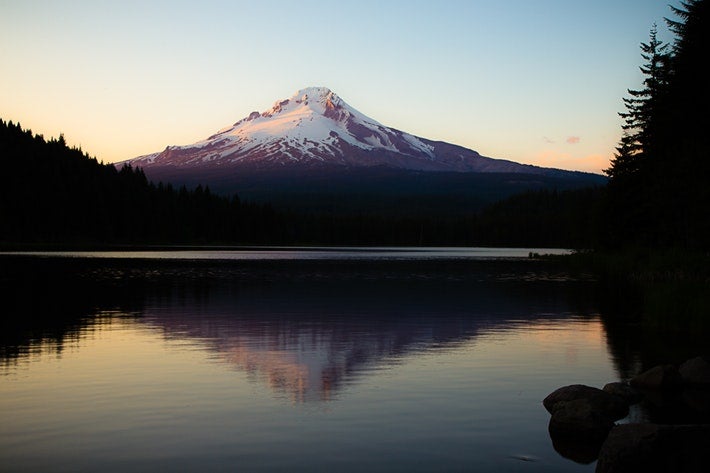 On a bluebird day, Mount Hood is absolutely stunning. Its prominent peak can be spotted from Portland or the Columbia River Gorge. With mountaineering experience, Mount Hood can be summited in a day during the summer. The surrounding area is accessible to hikers, and spending a day at Trillium Lake is definitely worth your while. Stop at the iconic Timberline Lodge for a cocktail in a traditional ski lodge setting. You might recognize the outside of the building from The Shining!
Snap photos of Hood's reflection in the lake after watching the sunrise from Trillium Lake Campground.
4. Learn About Native History at the Yakama Indian Reservation

What was once entirely Native American land is what we now call "public land." As part of a post-war treaty, the Yakama Indian Reservation was created. This beautiful swath of land, bordering the Mount Adams wilderness is home to the Yakama Nation Cultural Center. Stop in and learn the true history of the area.
Spend a few days camping and boating at Bumping Lake Campground.
5. Head Into the North Cascades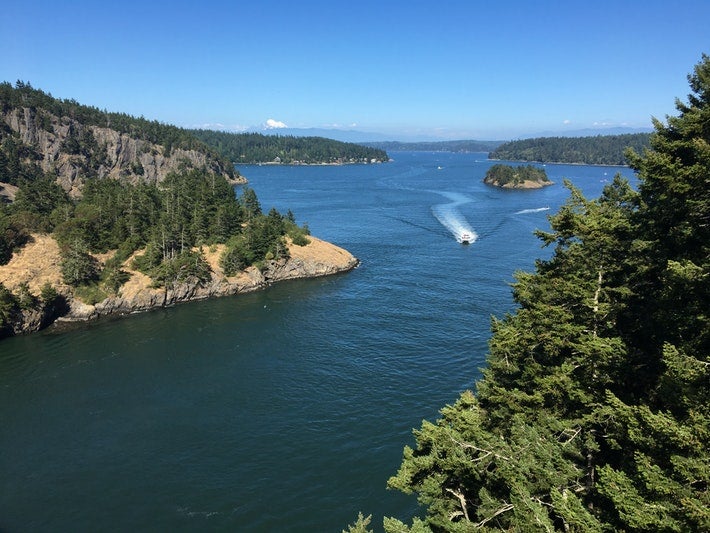 This remote, rugged portion of northwestern Washington is home to peaks you'd expect to see in Alaska. There is plenty of opportunity to hike, fish, summit mountains, and overload your camera's memory card. Get lost here for a while. Move around to different campgrounds like Colonial Creek, Newhalem Campground, or Panorama Point Campground.
6. Venture Down, Then Up to Olympic National Park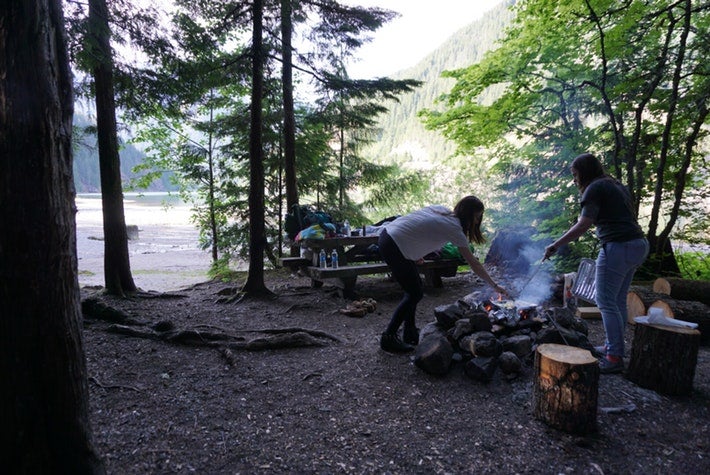 After you've soaked in all the jagged mountaintops of the North Cascades, make a stop at Deception Pass for some stunning ocean views, winding trails, and serenity. Deception Pass State Park has over 77,000 feet of saltwater shoreline and 33,900 feet of freshwater shoreline around nearby lakes.
In Olympic National Forest you can hike through rainforests, alpine environments, and along beach fronts.
7. Follow Highway 101 Down the Washington/Oregon Coastline
Highway 101 might very well be the most beautiful drive in the Pacific Northwest. This winding shoreline drive, follows the curve of the Pacific Ocean as it meets the North American continent. There is so much to see and do along Highway 101: visit Haystack Rock and the Sea Lion Caves. Learn how to sandboard at the Oregon Dunes National Recreation Area. Explore the Lewis and Clark National Historical Park and see at shipwreck at Fort Stevens.
Gather your camp supplies, a map of the Pacific Northwest, and a bucket of Mountain House for hearty camp meals on long stretches of deserted highway. There are so many possibilities for a PNW road trip. Discover your own route, and your own memories, through this stunning region.
---
This article was brought to you by Mountain House.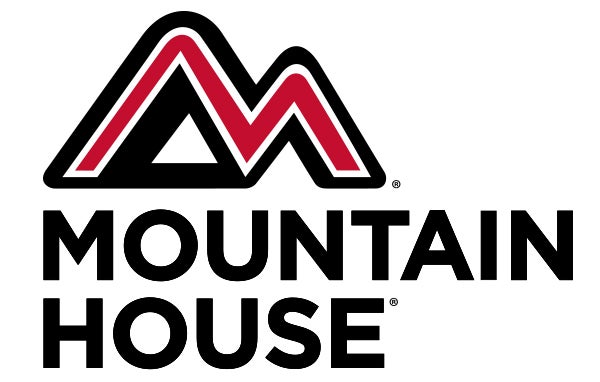 Try their freeze dried camping meals on your next car camping trip today!
Popular Articles: