The Dyrt is proud to partner with: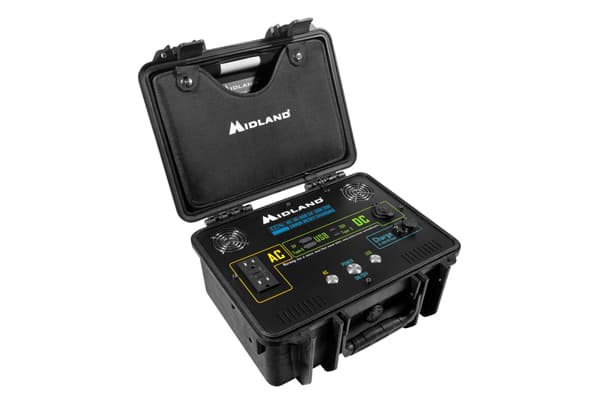 Midland PPG1000 Portable Power Station
You might know Midland for their innovative two-way radios and solar crank radios. Over the past 50 years, they've become the trusted source for backcountry communication. Now they're applying that dependability to powering up car campers, van lifers, and anyone who needs to charge and power their devices outdoors. While car campers often use their car's battery to charge their devices, the PPG1000 Portable Power Station has the added benefits of outdoor durability, accessibility, and long-lasting power.
At a compact 28.6 pounds (about half what a typical car battery weighs), this small but mighty power station runs a 924Wh Lithium-Ion battery for silent long lasting power. You can run a single 3W light bulb up to 261 hours and a smartphones and tablets for 157 hours. It features two AC outputs, a 12V DC output, two Type A USB ports, and two Type C USB ports. The unit can be charged three ways: with an AC wall outlet, a 12V car outlet, or an attachable solar panel (sold separately). The protective heavy-duty plastic external shell means the power station is durable and submersible in up to three feet of water for 30 minutes. And there's no motor. Without noisy motors or noxious exhaust fumes, you can comfortably and safely use this clean power source without disturbing the peace and quiet of the campground.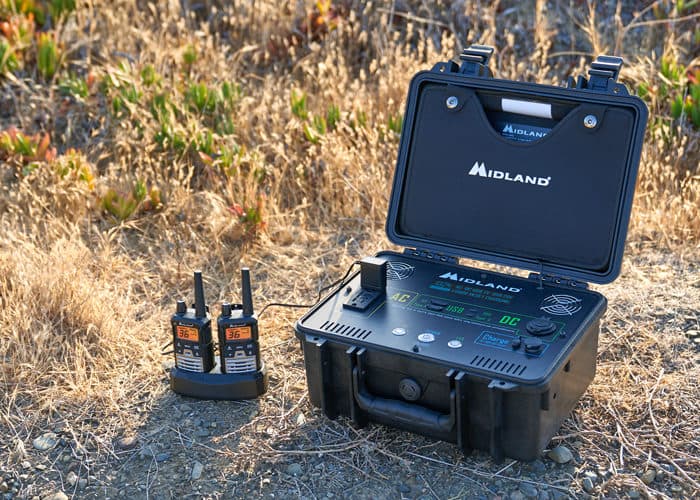 Popular Articles: