At The Dyrt, we share camping tips from our community of campers and campgrounds. With so many campers staying home, we continue to share this info so you can plan future camping trips across the U.S.
---
This post was brought to you by our friends at Aftershokz, the makers of wireless headphones that let you listen to crystal-clear jams while also keeping an ear out for the world around you. Designed with the unique needs of joggers, cyclists, and outdoor enthusiasts in mind, Aftershokz let you bring all your favorite playlists along for the ride.
---
Outdoor music festivals are almost as old as human civilization itself, but they've taken on a whole new look, feel, and significance in today's entertainment field. The modern outdoor music festival has become as much about the experience away from the stage as the music playing on it, and a big part of that experience is camping. If you've attended a multi-day outdoor music festival, then you've seen first hand how tents and sleeping bags keep the good vibes flowing from day to day — and sometimes all night. Which can be fun, or terrible, depending on how badly you want to sleep.
---
Related Reading:
---
Five Camping Music Festivals Where You Can Jam Outdoors
If you want to keep the music festival magic flowing for the rest of summer and into fall, there are plenty of opportunities to camp and get your groove on. These five festivals take place all over the country, with a wide variety of artists and musical styles to enjoy, not to mention local artists, stunning landscapes, and good old fashioned hospitality. So grab your camping gear and glitter — it's time to rock.
And since you'll already have your camping gear, we've found campgrounds and outdoor destinations worth visiting once the music finally dies down.
1. Werkout Music and Arts Festival | Ohio, August 2-4, 2018
For almost a decade, Ohio favorites The Werks have hosted the Werkout Festival near Thornville (in Perry County just outside Columbus). This year they'll be performing four sets along with a mix of national favorites like Umphrees Mcgee and funky, genre-bending Ohio acts like Athens rockers Papadosio.
Keep the good vibes flowing afterwards at the nearby Boulders Edge Cabin and Tipi Park on the edge of Clear Creek Metro Park and just shy of Hocking Hills. After turning neighbors into friends at Werkout, you might enjoy a little room to yourself at Boulders Edge. As The Dyrt Ranger Renee C. discovered, it's "such a nice place tucked away that isn't as over crowded as other places."d
2. LOCKN' Festival | Virginia, August 23-26, 2018
Nestled in the Blue Ridge Mountains, Lockn' Festival has no shortage of grooves with headliners including Widespread Panic, Sheryl Crow, Moon Taxi, and Tedeschi Trucks Band. Lockn' also offers a greater variety of camping options for its concert goers than other fests; you can reserve car camping, RV camping, tent camping, or forest camping sites. There's even designated family-friendly and sober camping areas so you can settle in near neighbors looking for a similar experience.
When the last encore has been played and the stages are going back on their trucks, head to Seneca Creek State Park forty minutes north. The Dyrt Ranger Sam D. says its perfect for enjoying with little ones. "This is a great park for camping with kids. The campsites are easily accessible, and there are plenty of activities that are easy to reach for everyone," he writes. "The trails are nice and well-maintained, and the water is beautiful as well."
3. Arise Music Festival | Colorado, August 3-5, 2018
How rad is a festival that is explicitly committed to leaving no trace? Arise Music Festival takes place on Sunrise Ranch in Loveland, Colorado. They plant one tree for every ticket sold and include social justice in their mission statement. That's a whole lot of good before you even get to the lineup, which includes folk punks Slightly Stoopid, arty dance band Thievery Corporation, and glitch gods OPIUO.
Just down the road is Boyd Lake State Park, so you can keep practicing those leave no trace principles and get your splash on. The Dyrt Ranger Randy W. calls it "one of my favorites to get away," and adds that it's "easy to drive into town for shopping or dinner. The lake is not huge but is good for fishing, boating, skiing. Also an easy drive to Estes Park and Rocky Mountain National Park." That's great news for climbers. Bring your open-ear headphones to the crag so you can enjoy your new favorite songs without blasting everyone on the wall with your boombox.
4. Desert Daze | California, October 12 – 14, 2018
If you've been dying to see what life is like out west, Desert Daze is just the ticket. As the organizers put it, the festival takes places "in the valley of unbroken horizon" and "a cosmic playground" between the San Jacinto and San Bernardino Mountains, an hour or so from Los Angeles. They have a stellar lineup each year (this year Tame Impala is headlining, as well as War Paint and Death Grips) that has earned comparisons to the UK's legendary Glastonbury fest.
Get a little closer to the cosmos afterwards by hiking the Vivian Creek Trail up Mt. San Gorgonio from the Vivian Creek Primitive Campground. As The Dyrt Ranger Brittany F. points out, you can chill out by the creek and enjoy some waterfall rappelling, or you can bag the peak. Brittany notes that "this is a good base camp for the summit." Just watch out for rattle snakes!
5. UTOPIAFEST | Texas, November 2-4
Come for Patty Griffin and Grand Master Flash. Stay for funk collective Big Ol' Nasty Getdown. Like Locken' fest, Utopia has separate family and sober camping areas, as well as luxury bell tents for a glamping vibe and pre-setup tents for those who opt into their Hassle Free package. There are also a limited number of RV spots. Essentially, this is a great introduction to camping if you're new to sleeping outdoors, and there's plenty of fun to be had for people who have their tent setup down pat.
Once the party winds down, stay a little bit longer to swap UtopiaFest's lovely location on a private ranch for the wealth of outdoor activities at Inks Lake just fifteen minutes away. There's a camp store on site so if you need to stock up after getting spoiled with the festival's food options and beer garden, they'll have what you need.
There's certainly no shortage of incredible ways to combine your favorite tunes and the great outdoors, from music festivals to playing DJ at your favorite campsite. We can't wait to hear how you rock out one trail and tent site at a time.
---
You can win free gear from Aftershokz and 20 other brands by reviewing campgrounds on The Dyrt. Share past camping experiences, photos, and videos to earn points towards monthly prizes in The 2018 Great Camping Giveaway!
---
Related Campgrounds:
Popular Articles:
---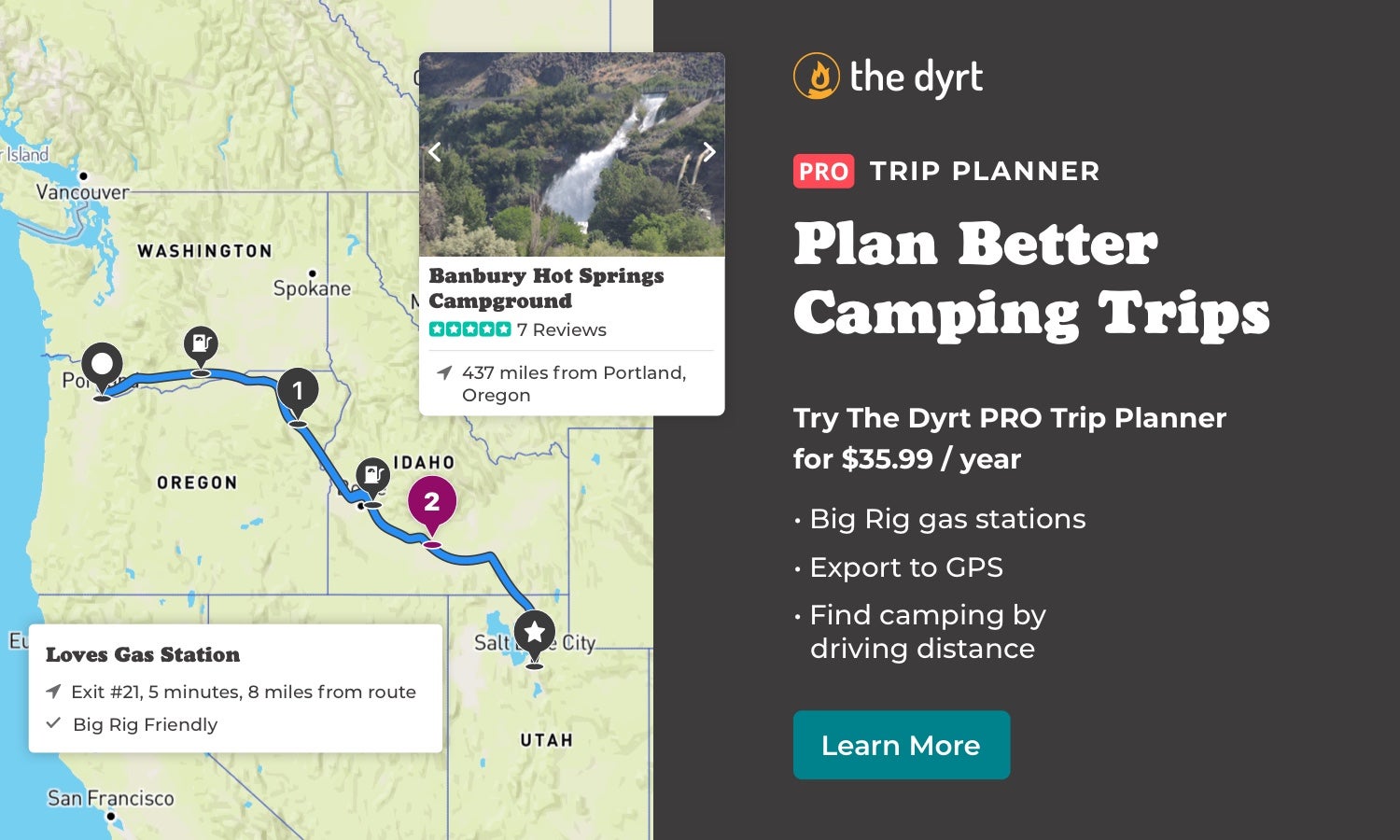 ---