We want our kids to love camping as much as we do. And while most kids will naturally enjoy getting dirty in the woods and running free in nature, bedtime camping books are a great way to prepare them for their first trip.
Stories about campsite adventures will ignite their curiosity and spark their imagination. And hopefully inspire them to be well-behaved and responsible little campers.
There's a reason camping has been a favorite pastime for so many families. It can be a character-building, life-changing experience. Start with a story, and then create your own…
Kids Will Love These Camping Books 
May this collection of camping books prepare the kiddos to explore all of the fun things the forest has to offer. (Or… may this collection distract them at the campground, so you can enjoy a moment of peace and quite with the trees.)
1. Curious George Goes Camping by Margret Rey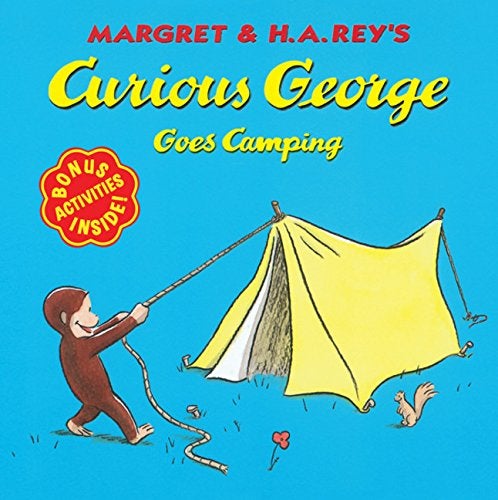 This beloved cheeky monkey has touched the hearts of multiple generations, making this one of the most adored camping books in our collection. In this story, George explores the woods with his friend, the man in the yellow hat. He tries to set up camp but faces a few mini disasters which lead to a wild expedition with the forest animals. Not everything goes smoothly when it comes to camping, but George demonstrates how the challenges make for the best adventures
Buy Now
---
2. Goodnight, Campsite by Loretta Sponsler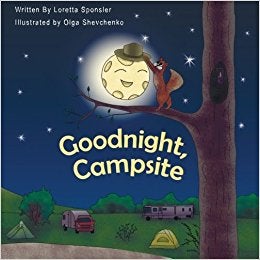 From boy scouts feasting on beans and franks to retirees in an RV, there is a place for everyone to live harmoniously in the idyllic Big Meadow Campground. Goodnight, Campsite is best suited for early readers who want to get a sense of what they might encounter during their own camping trip. This is a great read to prepare your kids for an upcoming wilderness adventure.
Buy Now
---
3. Toasting Marshmallows: Camping Poems by Kristine O'Connell George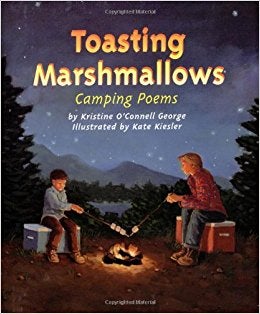 Poetry is a fantastic way to expand critical thinking, verbal skills, and understanding of the self and others. Fortunately, there are camping books for the poet in your kids! Your little camper may enjoy exploring other literary forms, especially around a blazing fire while making s'mores. This entertaining read is perfect for quick reads during a busy day.
Buy Now
---
4. Oliver & Hope's Adventure Under the Stars by Meg Cadts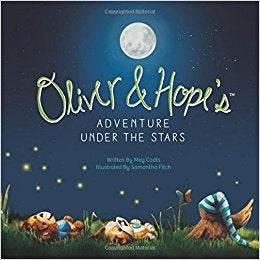 In this spirited book, the unlikely animal duo Oliver and Hope come together to explore with their friends, Chewie and Millie. In the magical glow of the campfire, their first camping adventure comes alive with guest appearances, from imaginary creatures, circus characters, and even an extraterrestrial visit. The fuzzy bear and delicate butterfly team create a fantasy realm during the dark night, where even the most ominous shadows can transform into new playmates.
Is your little camper a little nervous about camping? This book might give them the confidence they need to get out of their comfort zone.
Buy Now
---
5. S Is for S'mores: A Camping Alphabet by Helen Foster James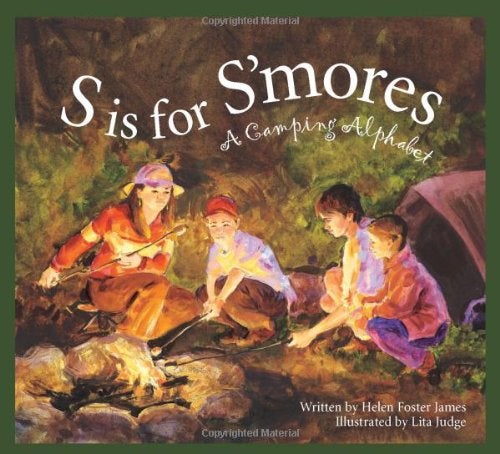 This educational book helps your readers discover new words related to camping in the American landscape. S is for S'mores thoughtfully uncovers words from A to Z with a clever rhyming description of each object, person, or place. Not only will your kids expand their vocabulary, they will learn more about their surroundings in nature, which will surely enrich their camping experience.
Buy Now
---
6. A Camping Spree With Mr. Magee by Chris Van Dusen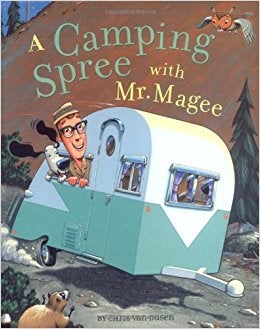 For those looking for camping books with a detailed story, look no further. Cheerful Mr. Magee and his canine companion, Dee, strike out for a camping trip nestled between mountains and a babbling brook. All is well, until an unexpected bumbling visitor wanders into their campsite in the middle of the night. A string of silly events occur which will keep your little ones on the edge of their camp chairs, wondering what will happen next.
Buy Now
---
7. The Kids Campfire Book: Official Book of Campfire Fun by Jane Drake and Ann Love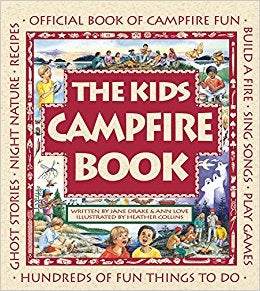 If you could only bring one book for your camping getaway, this might be it. The Kids Campfire Book has a wealth of activities that will keep your little camper engaged with the outdoors. With kid-friendly "how-to's" on identifying constellations in the night sky, pinpointing animal noises, and making the perfect pizza over an open fire, it'll be easy as pie to find something to make camping fun for everyone.
Buy Now
---
8. The Curse of the Campfire Weenies: And Other Warped and Creepy Tales by David Lubar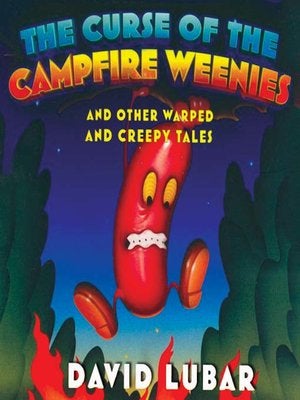 This collection is like 35 camping books in one easy place! David Lubar's entertaining short stories is tinged with just the right amount of spook-factor for older kids. These stories are so peculiar, your campers will enjoy letting their imaginations run wild under the starry night. The Curse of the Campfire Weenies is a good way to jumpstart discussions on how these fantasy worlds might relate to their own realities. These tales are eerie indeed, but may find the right audience for kids who appreciate the offbeat and odd.
Buy Now
---
Are the kids ready for their first camping trip? Or their fifth? Research campgrounds with reviews from fellow campers and parents on The Dyrt! 
Popular Articles: