Sometimes you want to keep things simple at the campground. Maybe there's a fire restriction in your area, or you forgot the camp stove fuel. Or maybe you just feel like something that's quick and delicious without all the work. No-cook camping meals are great for last-minute adventures, days when it's too hot to cook, or for those who tend to burn everything on a campfire.
These No-Cook Camping Meals Are So Simple and Delicious
Dig in…
No-Cook Breakfast Meals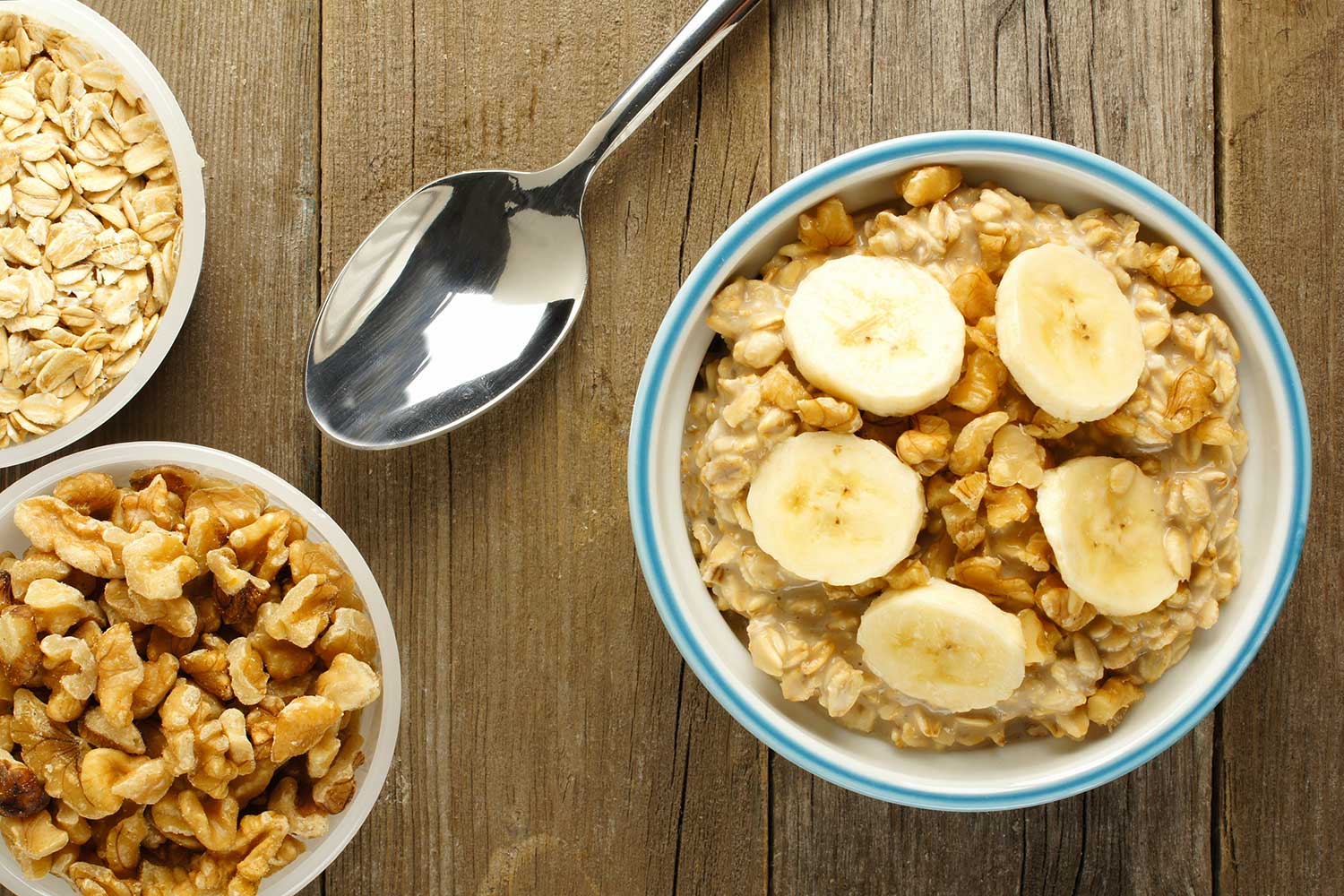 You overslept and it's time to hit the trail! These no-cook camping meals will help you start your day on the right foot, without much fuss.
1. Overnight oats
Oatmeal is a classic camping and backpacking breakfast since its hearty and simple to make. But if you don't even want to go through the trouble of boiling water, then overnight oats are the perfect no-cook meal. Add your ingredients to a jar and let it sit overnight—that's it. They're delicious cold, but you can give them a warm-up in the morning if you desire.
This banana bread overnight oats recipe hits the comfort-food-zone, so whip these up for a breakfast that's simple and especially delicious.
---
Prepare for your next adventure by downloading maps. The Dyrt PRO lets you download maps and campgrounds without cell service. "My alternative to using pro would be to drive back out to cell service".

---
2. Granola and milk
Breakfast doesn't get much easier than cereal. If you'll have access to a fridge in your RV or trailer, or you're bringing a cooler, then just toss in your preferred milk and pack your favorite granola or cereal mix. Top it with bananas and dried cranberries, or any fruit you like.
If you won't have access to a fridge or cooler, bring dehydrated milk and mix it up at breakfast time.
3. Yogurt fruit parfait
Bring your favorite yogurt and top it with mixed berries and bananas for an ultra-easy and delicious meal at the campground. Are there berries at your campground? Fresh picked is even yummier.
4. Lox bagel breakfast sandwich
Lox bagels seem gourmet, but they're simple to whip up at camp. Pack your favorite smoked salmon along with cream cheese, capers, onions, or whatever else you prefer. It's as simple as slicing and stacking, but you'll feel fancy. Try this recipe for a particularly tasty combo of salmon, veggies, and cream cheese.
5. Avocado toast with hard-boiled eggs
Avocado toast is a hit on menus lately, and for good reason: It's nutritious, tasty, and simple. There is a multitude of ways to spice up your avocado toast for flavor, and ways to make it even simpler for when you're camping.
If you want it on bread, find a good loaf of sourdough, rye, or any hearty bread. Loaves like this will be less flimsy than a sandwich loaf, since you probably won't have a toaster in your tent. Slice it nice and thick, slather on your avocado breakfast is ready. If you want more crunch, try using your favorite crackers as a base instead.
Want more than just avo? Boil eggs at home before your trip and add them on top for a heartier meal. Or, try radish, greens, or thinly sliced cheese on top for extra flavor.
No-Cook Lunch Meals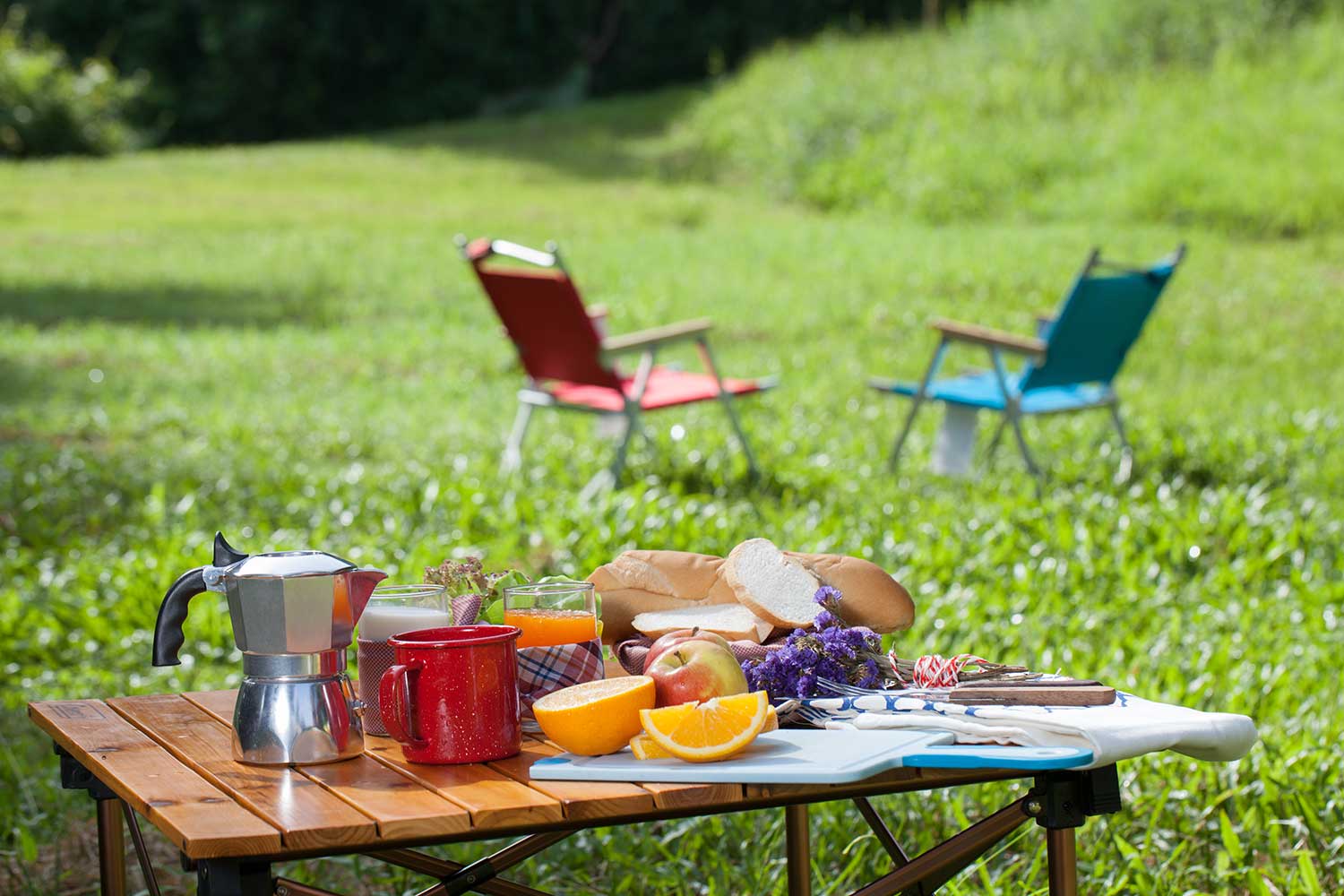 When there is just way too much fun to be had at the campground, and you can't be bothered to stop and cook, these lunchtime no-cook camping meals will keep you going.
6. Tuna salad sandwich
Tuna salad is easy to whip up at home before your trip, or quick enough to toss together right from the campground picnic table. If you'll have a cooler or fridge available on your camping trip, make the tuna salad before you leave to save time at camp. But if you'll be in warm temps sans cooler or fridge, just bring canned tuna and make it when you're ready.
Try this creamy and crunchy tuna salad recipe, then slather it on your favorite sandwich bread. Add cucumbers, tomatoes, and greens to the sandwich for a refreshing crunch.
7. Salami and cheese bagel sandwiches
It may sound odd, but salami bagels are extra satisfying after a long morning hike or adventure. Slice open everything bagels and layer with sliced cheddar cheese and salami. Add mustard for an extra kick.
8. Chicken salad wraps
Wraps, sandwiches, or just on its own—chicken salad makes for a tasty and easy no-cook camping meal. Use this recipe to prep your salad ahead of time with carved chicken breast, or bring canned chicken along to make it right at camp. Throw it on a wrap and you'll impress your fellow campers at lunchtime without any hassle.
9. Hummus veggie wraps
If you're looking for a vegetarian or vegan no-cook lunch that packs both flavor and nutrients, this is it. Pack your favorite tortilla wraps, seasoned hummus, and any and every veggie that suits your fancy. Bell peppers, cucumbers, leafy greens, carrots, and avocado make for a nice pairing with the hummus.
Pro tip: To make your hummus wraps extra flavorful, bring some pre-mixed "everything" seasoning along. You can find it already made at the store, or you can blend your own. To make it yourself, simply combine equal parts white sesame seeds, black sesame seeds, dried minced garlic, dried onion flakes, poppy seeds, and sea salt.
10. Italian hoagie sandwich
It's classic, delicious, and filling. A hearty sandwich often hits the spot best while your camping or hiking. You'll need to bring along a handful of ingredients for this one, but you won't have to worry about cooking and all the flavors are likely to tickle your tastebuds.
Find some good bread or rolls and pack them for your camping trip along with classic Italian ingredients, then follow this Italian hoagie recipe for a zesty lunch outside that'll fill you up for the long haul.
No-Cook Dinner Meals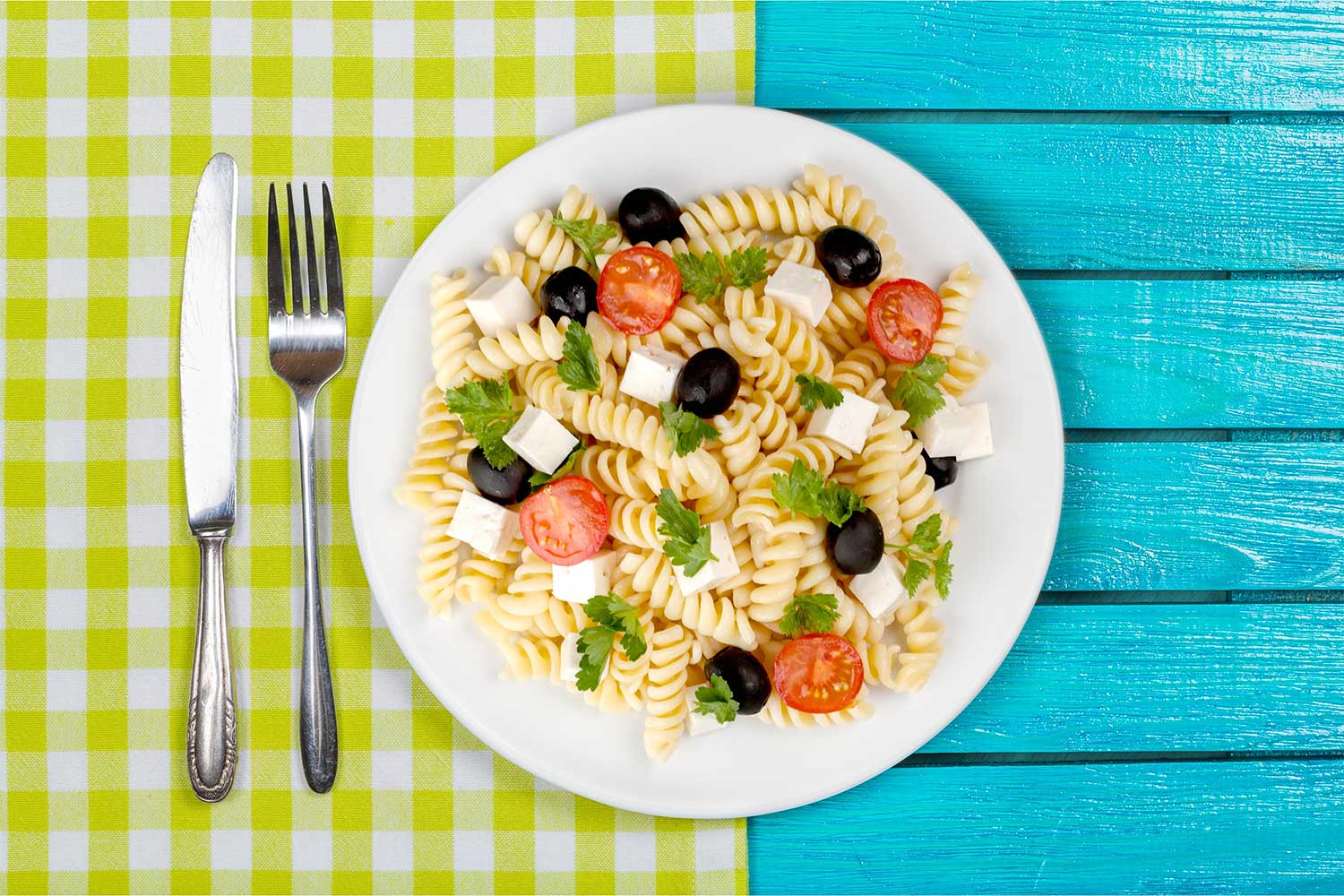 Cooking dinner around the campfire doesn't have to be the main event at your campground. Perhaps you'd rather bring a simple meal to the lake or get right to the scary campfire stories. These no-cook camping meals for dinner will let you focus on other nighttime activities.
11. Backcountry charcuterie
Perhaps one of the simplest fancy dinners you can make, a charcuterie board or cheese board makes for one of the most luxurious-feeling no-cook camping meals, with little prep work required. Pick your favorite cheeses and cured meats and create a spread with crackers and condiments, like jam, honey, mustard, or even fruits like pears or apples. A charcuterie spread looks fancy, it'll fill you up, and you can make enough to keep snacking for the rest of your camping trip.
12. BLT
This classic is easy to make at home and just as easy to make at camp without pulling out a grill for the bacon. Instead of cooking the bacon over the fire, bring pre-cooked slices from the store or cook it before heading out.
From there, you know the drill: Layer bacon slices, lettuce, tomato, and mayo or any condiment you prefer on sandwich bread and enjoy. You'll have the same salty, crunchy taste without the hassle of cleaning up bacon grease at camp.
13. Veggie gyros
Whip up some flavorful Mediterranean food at the campground without even turning on your stove or lighting a fire. All you'll need to do to make veggie gyros at camp is layer your ingredients in a pita bread wrap, drizzle with sauce, and enjoy.
Follow this no-cook Mediterranian gyro recipe that includes ingredients like feta cheese, tzatziki sauce, and chickpeas. For even more flavor, toss some kalamata olives on top.
14. Italian Pasta salad
Cooking pasta at camp can often be time-consuming and tedious. But, prepping pasta salad before a camping trip means you'll have a tasty dinner or side dish that requires no work once you're out in the woods. There are myriad ways to make pasta salad, so pick your favorite ingredients and toss them in.
Here's a simple recipe that's bound to be a pleaser:
At home, cook 1 box of bow-tie pasta in boiling water. Strain and rinse the cooked pasta with cold water, then let it cool to room temperature. Once the pasta is cooled, add fresh chopped bell peppers, onion, and grated parmesan cheese. Mix it all together with a couple of tablespoons of Italian dressing and a pinch of salt and pepper. Store and refrigerate.
At camp, all you have to do is serve it up and enjoy!
No-Cook Camping Dessert
If there's still room for dessert, these no-cook camp options make it easy to indulge.
15. S'more parfaits
S'mores are an undisputed camping classic, and for good reason—they're utterly delicious and fun to make. But, sometimes marshmallows over the campfire isn't an option. That doesn't have to mean no S'mores, though.
Follow this simple for no-cook recipe for S'mores parfaits to scratch that marshmallow-and-chocolate itch without a fire.
Bonus: You can even make these ahead of time in jars to save more time at camp.
Popular Articles: