This article on vertical camping is brought to you by Morsel, whose camping spork is made of durable rubber and silicon, and features a spoon, fork, and a spatula.
---
With the rise in popularity of recent climbing documentaries like Free Solo and The Dawn Wall, the prospect of big wall climbing has drawn the attention of adrenaline junkies and climbing newbies alike. While Alex Honnold makes it look a bit too easy (we'd recommend most people use ropes), the realities of big wall climbing involve a number of high-altitude tricks and maneuvers that the average outdoorsperson likely hasn't even conceived. Things like carrying your supplies and storing your food are immensely more complicated on the side of a cliff, not to mention disposing of waste, using the bathroom, and, for multi-day climbs, vertical camping.
What is Vertical Camping?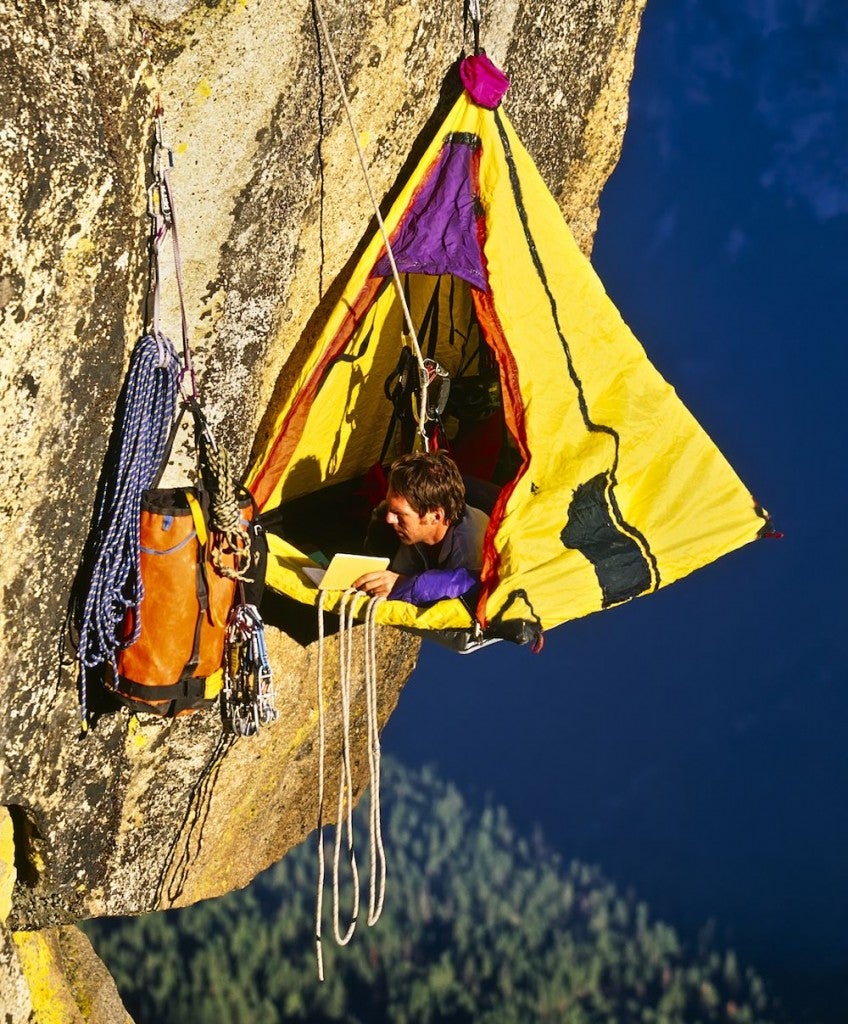 When most people think of camping, something akin to Yosemite Valley's Upper Pines Campground probably comes to mind. There are paved roads, pull-in sites, sites with electricity, and sites in close proximity to a bathroom with showers, or, at the very least, a pit toilet. The sites are close together but not too close, and most sites offer enough coverage to feel like you're secluded without being alone. Given the fact that the Upper Pines campground is booked solid almost year-round, it's no secret that this is a style of camping people enjoy, probably because car camping tends to combine some of the comforts of home (good food, pillows(!), larger tents) with the rustic amenities of a campground and the beauty of nature.
It makes sense, then, that the average car camper might not consider hanging on the side of a 3000-foot wall. Yet, look up at the sheer granite face of El Capitan on any given night from the valley floor, and there's a decent chance you'll see a few headlamps bobbing around on the vertical surface. Look closer, and you might notice a ledge attached to the wall, with seemingly few fastening points. So, what's the deal? Do climbers enjoy vertical camping, or is it something they have to do because the climb is too long or strenuous to complete in a manageable time period? And how does it work?
Whether you're in need of some advice before attempting your first multi-day climbing routine (which we'd recommend you do with an experienced partner) or you're just a curious car camper looking for answers, we've outlined the basic ins and outs of vertical camping, from the gear to the physical principles that allow humans to camp thousands of feet in the air with only a few bylines to boot.
No, Vertical Camping Is Not Really a Hobby
To be frank, if anyone claims that their favorite hobby is vertical camping, you might want to reconsider your weekend plans with them. As far as camping styles go, vertical camping does differ from car camping and backpacking insofar as it's not really something you just do. Instead, it's done because it's needed by climbers working on lengthy routes, whether they're setting them for the first time or just trying to finish the darn thing.
Yes, Vertical Camping Gear Is Super Safe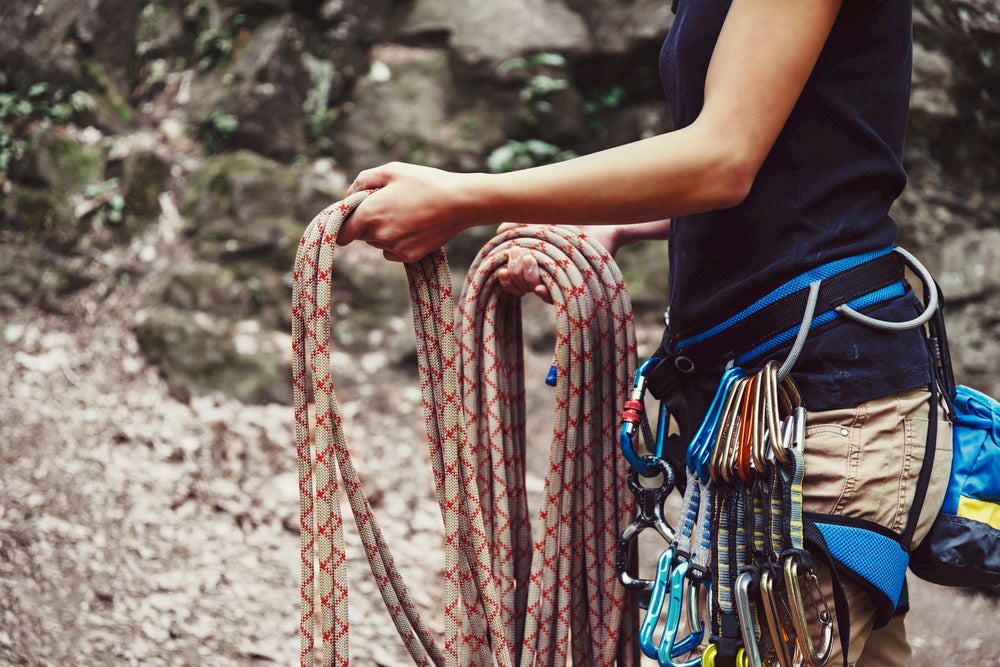 Perhaps the scariest thing about vertical camping is the gear. Just like with traditional rope climbing, the trust you place in your gear while vertical is extreme, and when you're laying on a portaledge (portable camping ledge) over 2000 feet in the air, you're probably not going to want to have doubts in the ledge you've chosen for your multi-day climbing expedition. For the most part, the gear you bring on a multi-day climbing expedition and the gear you'd bring on a single pitch climb don't differ all that much, with a few major exceptions:
Portaledge
Extra food/water
Waste containers
Toiletry items
Obviously, no one's bringing a tooth brush with them on a day trip, but for a multi-day or multi-week climb, the little things make a big difference. Food and water for vertical camping are similar to backpacking provisions, with the extra caveat that there's likely no way of getting to extra supplies during your climb. That said, planning your meals and caloric intake is extremely important when climbing, and can be the difference in your climb being a successful experience or a miserable one. Typically, climbers should be replenishing their bodies with 50 to 100 grams of carbs every 60 to 75 minutes to prevent muscle breakdown. As far as food selection goes, multi-day climbers often opt for fairly traditional foods to replenish themselves (bars, chocolate, trail mix, sandwiches) while avoiding excessively heavy foods.
The main piece of gear, the portaledge, is basically the vertical camping version of a tent, with the added caveat that it hands suspended in mid-air instead of being staked into the ground. Typically, portaledges are in the 10-13 pound range, and are secured by a single point of tension. Compared to the hammocks first used in the 1950s and '60s, portaledges have come a long way in terms of safety, comfort, and packability. Although portaledges are simple, in theory, to set up, setting them up while suspended in the air is a different matter entirely. It's important to construct your portaledge at home before you start your climb, so that you know exactly what to do once you're on the wall.
As far as safety goes, most portaledges are built with airline-grade metals and parts, and are constructed to operate efficiently from their center point of tension. While the safety rating on portaledges is extremely high, all climbers should remain harnessed to the primary anchor, even while resting in the portaledge.
No, You Can't Roll Off a Portaledge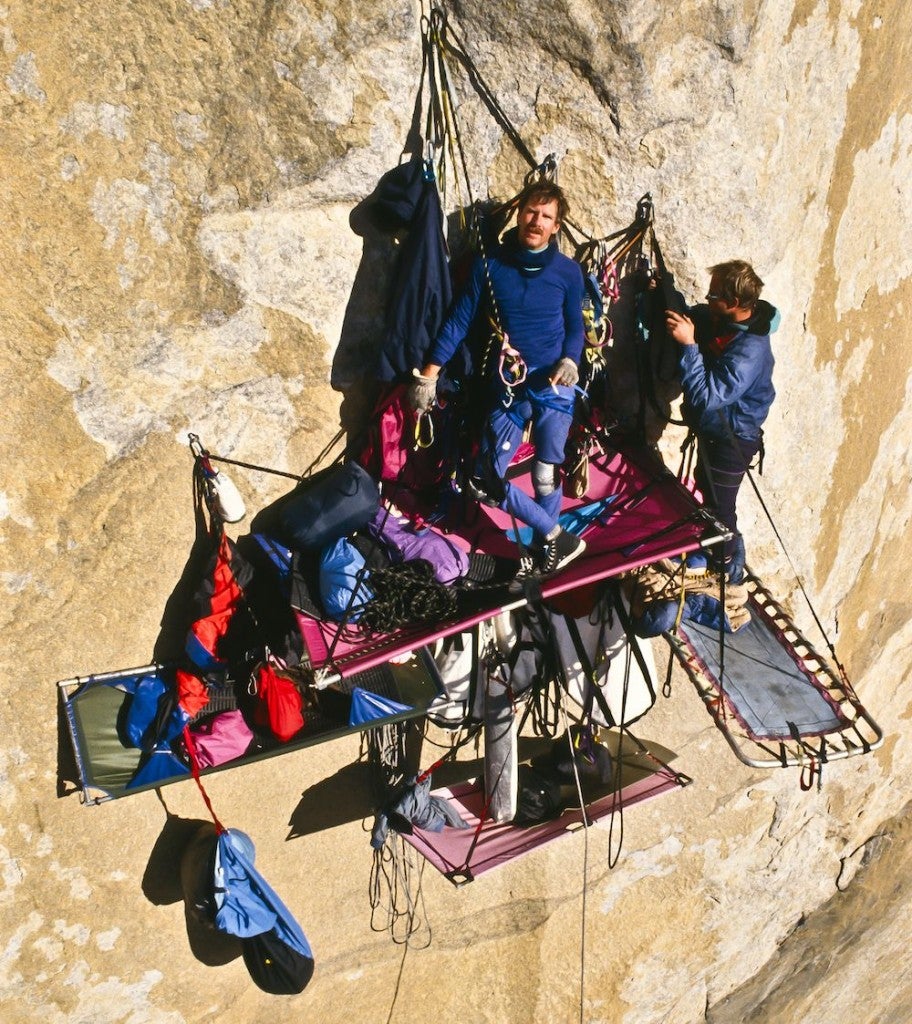 Ever looked up a portaledge and thought of the time you fell off your bunk bed? Considering sleeping 2000 feet up the side of a wall is one thing, but the prospect of sleeping with someone else next to you, potentially a kicker or a sleep shifter is entirely another. That said, the safety geniuses in charge of constructing portaledges are the same ones who recommended that climbers using them still be harnessed up and attached to the wall via a primary anchor. Not going to say it wouldn't be a dire situation if a portaledge failed, but having a backup system helps climbers (and anxious viewers) to sleep soundly knowing that it's virtually impossible to sleep walk your way off of a portaledge.
Yes, Using the Bathroom While Vertical Camping is Complicated (But Possible)
Okay, so you might not roll off, but what about the bathroom? Unless we're missing something, we don't see any porta-potties being hauled up on multi-day climbing trips. It's true, maybe the hardest thing about the vertical camping experience is managing your biological processes. While it may be close to impossible to imagine being able to safely and cleanly go #1 or #2 thousands of feet in the air, it's been done, and with much success.
General principles for going to the bathroom while vertical camping are the same as backpacking in high-trafficked areas: pack it out! Especially on a wall like El Cap, taking your #2 with you is critical to maintaining the safety and cleanliness of the wall. While the mechanics of pooping from a portaledge vary (we'll let you figure out what's best for you), most vertical campers use a wag bag or a paper bag that they then store in an airtight or otherwise sealed container. Some climbers use five gallon buckets, some use waterproof, sealed gear bags. Most use a "poop tube," or basically a piece of PVC pipe with lids on both ends. It tends to be the easiest to hang on your gear bag, and the safest solution when it comes to lugging it along with you. At the end of the day, what you use is up to you!
General guidelines for peeing while vertical camping depend on how high you are and how many climbing parties are below you. Baseline advice for both males and females, though, suggests that vertical campers either pee out from the portaledge and wall as far as possible (so that the pee turns mostly into vapor before it hits the ground), or use a bottle in the middle of the night (just make sure you don't mix it up with your water bottle!).
Many female climbers opt to use a device that makes it easier to pee standing up like The Tinkle Bell, or an outdoor-friendly cloth like the Peedana (sold at several outdoor retailers across the country). At the end of the day, figuring out what works best for you is most important, and can depend on weather, experience, and the placement of your portaledge.
Some vertical camping parties carry extra plastic containers (and duct tape!) that they pack out or dump out in an area with some vegetation. All that said, a few things to keep in mind: never unharness to use the bathroom while vertical camping, and try not to pee directly over the route you're working on. Oh, and never pee (or poop, for that matter) into a crack in the rock, as the sun / rain won't wash it out, and it could provide an unpleasant surprise for a climber coming up the route behind you.
No, Vertical Camping Is Not As Terrifying As It Looks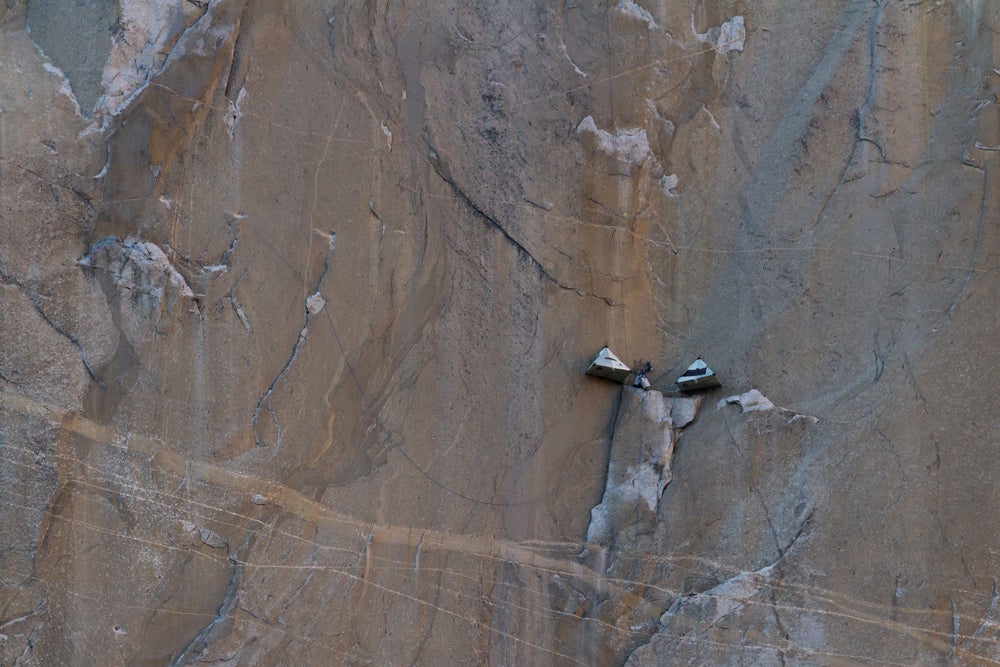 So maybe hanging suspended by a portaledge in the middle of a 3,000 foot rock-face seems like an acrophobic's nightmare, but it's not as terrifying as it looks. Okay, maybe it is for the average person, but for experienced climbers, it can actually be quite relaxing. Since the tread and grind of a multi-day climb is so exhausting, many climbers report actually loving the experience of vertical camping, both for the feeling of being secluded high up on a wall and for the spectacular views of the night sky and scenery in the surrounding area. Not to mention the good night's sleep that often awaits climbers after a day spent on the wall!
Should You Try It? Maybe.
You'll need to be a very experienced climber, first. And then you'll need to buy or rent the appropriate equipment. But if you're looking for a unique and breathtaking vantage point from your tent door, you really can't beat vertical camping.
---
This article was brought to you by Morsel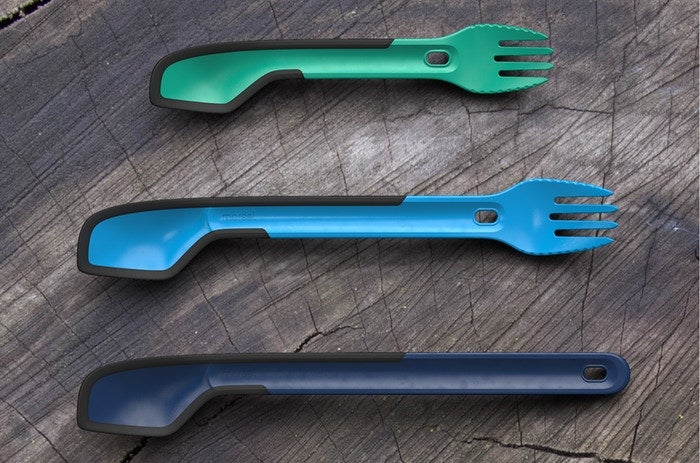 Pick up the last spork kit you'll ever need at Morsel today!
Popular Articles: