Every woman can attest to the inconvenience of needing to pee with no toilet in sight. While it can feel incredibly freeing to feel a breeze on your bare bum, mid-hike, there are also crowds, cold weather, and tired legs to contest with. All of these things can make it less than ideal to pop a squat. So why is there seemingly no gear for women who need to take care of business?
Finding The Right Spot Isn't Always Easy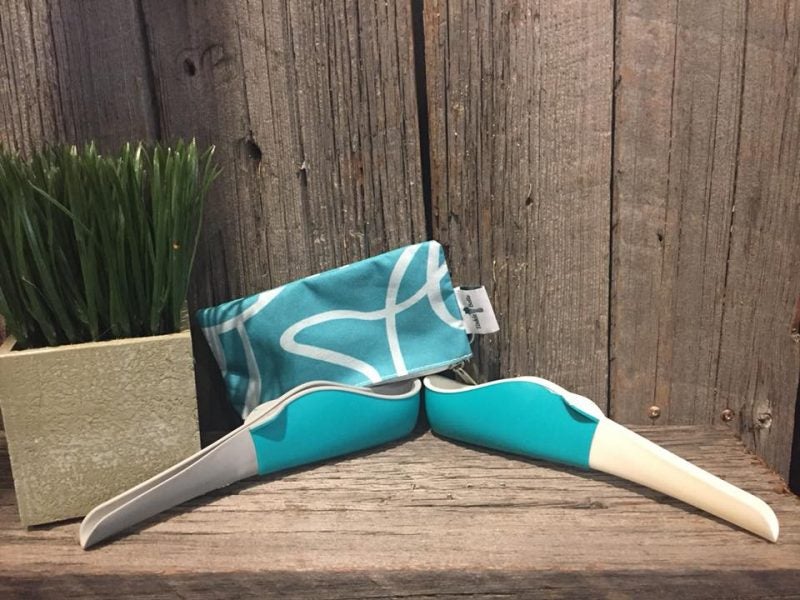 There are more than a handful of situations for women when having to relieve yourself becomes a stressful event: trekking from your tent in the middle of the night, venturing away from the warm campfire into the cold and dark bushes, or going cross-eyed while holding it on a busy trail with nothing to hide behind.
Of course, women are perfectly capable of peeing in the woods, just as nature intended; just pop a squat (or stand) and go.
But then there's the issue of urinating in public — which is illegal in many places. Men are much less likely to be spotted for sneaking a pee behind a tree in a parking lot. And not every woman feels comfortable dropping her pants in a place where people might spot her, like on a trail that seems quiet until you shimmy out of your shorts and someone immediately turns a corner — we all know it happens!
The Tinkle Belle Offers A More Convenient Way to Go
Urination gear for women have been popping up with more frequency. We've heard their magical conveniences touted by #vanlifers, hikers, and music festival goers.
But there's a new device on the scene, and this one seems to really nail the needs of women in all kinds of gotta-go situations. A group of adventurous Montanan women, including a urologist, designed The Tinkle Belle just so female outdoor enthusiasts can easily and discreetly go whenever nature calls.
Foldable, durable, and lightweight, The Tinkle Belle fits to the natural curves of a woman so you can go while standing without leaking and without exposing your bum to the elements. Buy Now: $27
The Tinkle Belle is not the first of its kind. Many women have used similar devices for years. For instance, the Freshette is also a well-known solution. The difference? The Tinkle Belle is designed to be fully flexible, while maintaining its shape, so it can travel easier than the Freshette and other more fixed options.
---
Popular Articles: