Sour gummy worms are awfully tempting on the trail. But a sugar-crash on the way down a 14'er with a thunderstorm rolling in might convince you to pay closer attention to the snacks you consume outdoors. It did for the founders of fourpoints, whose family has struggled with high blood sugar and diabetes.
Brothers Kevin and Patrick Webber developed fourpoints bars with their combined expertise in nutrition, culinary arts, and athletics. In 2014, their friend Steve joined them to turn their favorite snack into something available to anyone looking for an energy boost that lasts.
These Low GI Energy Bars Are Key to More Energy
View this post on Instagram

The secret? Plums! Dried plums offer a similar sweetness to the dates that make up popular bars like Larabars. But dried plums come with the added benefit of a lower glycemic index. And what do low GI energy bars provide? Energy that burns slower and lasts longer. So you're feeling it on the way up and back down your next mountain or trail.
Fourpoints also contain figs, almonds, cashews, flax seed, hemp seed, and whey protein isolate, and they come in some seriously tempting flavors like Colorado Trail Chocolate Peanut and Trailhead Ginger Bread.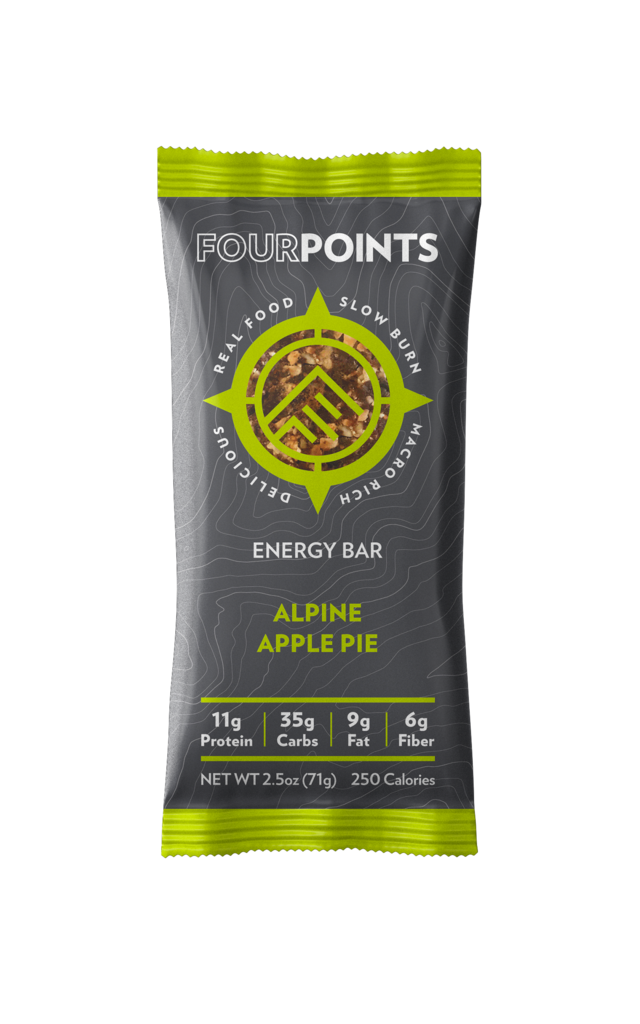 Buy Now: 12 for $36
Popular Articles: