This kids camping gear guide was brought to you by Gregory, the makers of durable, kids hiking backpacks designed to grow with your child, for year after year of outdoor adventures and family memories.
---
Outside is where kids' imaginations run free. Give them a tree or a field and they'll turn them into a castle or a lava filled lake. They have just about everything they need in those creative little heads of theirs. But if you want to encourage the whole family to spend more time outdoors, it helps to have the appropriate gear. Kids camping gear can introduce them to a whole new world of outdoor adventures.
A new backpack, sleeping bag, or geocaching kit under the Christmas tree is a great way to set your family up for time spent together under much bigger trees in months to come.
Kids Camping Gear Guide: 19 Gifts for the Outdoorsy Kid
We've rounded up 18 pieces of gear and outdoor-themed presents that your little ones will love.
This kids hiking backpack by Gregory is full of extra features that parents and their mini-mes will love. For one, it's adjustable, meaning it can grow with your child over more miles and more years. For another, the lid features helpful packing tips, a ruler, and a special name plate where the owner can personalize his or her pack. There's also an internal hydration sleeve to keep kids hydrated on the trail, and plenty of pockets for essentials and small treasures.
Buy Now: $140
---
2. Big Agnes Wolverine 15
For campers under 5 feet tall, Big Agnes' Wolverine 15 is just right for staying warm and cozy while sleeping outside. It comes with an internal sleeve for your ground pad, meaning even restless sleepers won't slip off. That's also great news for little hammock campers who might have a hard time managing multiple layers of insulation. It a great piece of kids camping gear because the interior lining comes in fun patterns, the zippers are insulated against drafts, and at just 2 pounds 6 oz, it's light enough for kids to carry themselves.
Buy Now: $90
---
3. Therm-A-Rest Trail Scout
This self-inflating camping pad comes in smaller sizes that are perfect for kids four feet and under. It's durable enough to stand up to in-tent pillow fights and campground mishaps, and it's rated for year-round insulation. It comes with its own stuff sack, and will keep your kiddos comfy on trips ranging from car camping to their first family backpacking excursions. This sleeping pad is perfect for snuggling up and reading bedtime stories.
Buy Now: $45 – $70
---
Fun for kids plus peace of mind for adults adds up to a gift the whole family will love. Midland has new family-friendly walkie talkie sets that come in 2-packs and 4-packs. The fun colors will appeal to small campers and a rounded, chunky design makes them easy to use for little hands. The quality of the signal, though, is the same as Midland's other products—powerful enough to communicate over up to 16 miles if your group splits up.
Buy Now: $40
---
5. National Parks Pass
Did you know that all American 4th graders get free access to National Parks with the Every Kid In a Park program? The pass admits all children under 16 and up to three adults for free. If you're on either side of the 4th grade, however, you can get an America the Beautiful – National Parks & Federal Recreational Lands Annual Pass for the whole family. It costs $80, which covers not only the pass owner, but also three accompanying adults age 16 and older at sites where per person entrance fees are charged. Kids 15 and under can get in for free.
Buy Now: $80
---
6. Escape Campervans Rental
No, we're not suggesting you get your kid a converted campervan. But if you really want to prioritize experiences over stuff, spring for an Escape Campervan adventure. Forget the crowded summer road trips of your youth. Instead, cruise the country comfortably with a bedroom and kitchen in tow. Escape's three different van styles sleep up to 5 passengers, and boast 2 very secure, 3-point seatbelts where child seats can be securely fitted. They'll even include child and booster seats upon request for a small additional fee. That's a great way to make use of your new National Parks pass!
Rent Now
---
7. The Charcoal Forest
Whether your kid has questions about wildfires after a smoky summer, has been watching Bambi on repeat, or just has a yen for ecology, this helpful book explains how forests bounce back from wildfires. Children and adults alike might be surprised to learn about the important role of fire in certain ecosystems, and the twenty species of animals and plants that help forests thrive even when they look like nothing but toothpicks and ash.
Buy Now: $12
---
Vivobarefoot's signature minimalist shoes give your feet more sensory input from the ground, perfect for helping kids absorb all the textures of the forest floor, rocky beaches, and leafy trails. They are completely vegan, made of recycled plastic that's turned into breathable mesh. The Color Kids also come in bright, kid-approved shades picked out by Bailey, aged 9, from Brigend in Wales as part of Vivos' Kids Competition. They are a great addition to your kids camping gear wish list.
Buy Now: $75
---
The littlest campers can learn about the great outdoors from these clever coloring books, which blend creativity, motor skills, and the alphabet with fun facts about our National Parks. Plus, for every 10 books sold, $10 is donated to make a national park experience possible for a kid through the National Park Foundation's Open Outdoors for Kids Program. It's the gift that keeps on giving
Buy Now: $16
---
It's not specifically kids camping gear, but little ones will love the way this blanket (big enough for 1-2 adults) fits into its own teeny tiny carrying case. It won't weigh down your kid's backpack, will come in handy for picnics, and comes with a pattern for easy repacking. Can you say "stocking stuffer?"
Buy Now: $20
---
A compass is a necessary piece of safety equipment, but it's also a fun way to teach kids about directions, reading maps, basic geography, and wilderness preparedness. This one is small and light enough for kiddos, and they'll love the way it glows in the dark. It also has a metal loop for attaching to belts or backpacks, and is made in the USA.
Buy Now: $8
---
12. Human Gear Gobites and Flexibowls
These super light, flexible bowls and camping utensils are tough enough to stand up to forest food fights and clumsy attempts to eat campfire chili. They come in fun, bright colors, clean up nicely, and even adjust in size. And because they're made of FDA-food-safe silicone, mom and dad can rest assured that Junior is staying BPA-free, PC-free, and phthalate-free.
Buy Utensils Now: $3
Buy Bowls Now: $15
---
13. National Parks Junior Ranger Vest
Explore, Learn, Protect! That's the motto of the National Parks Services' Junior Rangers, who range (pun intended) from 5-12 years old. Kids love participating in the NPS' special programing for kids and collecting National Parks badges. This vest lets children display their collection and let everyone know that they are doing a big job outside. It has lots of pockets for storing everything from your compass to your lucky rock, and clearly reads "America's National Parks" and "Junior Ranger" on each of the breast pockets.
Buy Now: $30
---
Adults love Aftershokz sport headphones because the bone conduction technology means that they can listen to music or a podcast while also keeping an ear open for what's going on around them. They love the kids version for the same reason. Your little one can privately listen to their favorite song for the 500 millionth time and you can still get their attention when it's time for s'mores.
Buy Now: $100
---
15. Slackline
Slacklining is one of the simplest ways to enjoy time outside— it's a sport that requires very simple equipment, can be set up to accommodate people of all ages and sizes. That makes slacklining an ideal way to enjoy downtime on family camping trips. Get started with Gibbon Funline, which is easy for kids to use and another great gift to add to your kids camping gear repertoire. It's less flexible than other slacklines so that it can be set up closer to the ground, and it's also extra grippy to help kids gain confidence. It's not just a toy, however. Gibbon designed this set to meet German industry standards for slacklining (DIN 79400) and the German TÜV standards and to protect the trees you use to string it up. There's even a special Gibbon app you can download with slacklining instructions so you can get in the swing of things ASAP.
Buy Now: $89
---
16. Bodyglove Junior Rashguard
Whether you're spending a day at the beach or summiting the local buttes, it's super important to keep young skin protected from the sun. Bodyglove's Rashguard shirts provide UV protection and a comfortable fit. In addition to limiting harmful sun exposure, they also cut down on the amount of time you spend chasing a kid around the campsite who absolutely refuses to let you smear sunscreen on their arms. Everyone wins!
Buy Now: $30
---
17. Geocaching Kit
Geocaching is an awesome way to get kids excited about the great outdoors. After all, who doesn't love a treasure hunt? Geocaching is simply using GPS coordinates to find hidden trinkets, and it's a great way to teach young people basic navigation skills. You can absolutely get started with your smartphone, and there are lots of geocaching apps out there if you want to give it a shot for free. If you're really into it, however, or if you want to let your kids have a little more freedom in their quest without risking your phone getting dropped, nab a basic GPS device like a Garmin Etrex10. This piece of kids camping gear provides support for paperless geocaching complete with topographical info, waypoint storage, and time/distance estimates, and it runs off two AA batteries.
Buy Now: $84
---
Whether your kids are riding balance bikes or have graduated to their first mountain bikes, INNO has a product for transporting your cycles or kids camping gear. The INH640 Aero can accommodate up to four bikes and is so simple to set up that even a child can use it— literally!
Buy Now: $270
---
19. The Milk and Honey Company Down Baby Sleeping Bag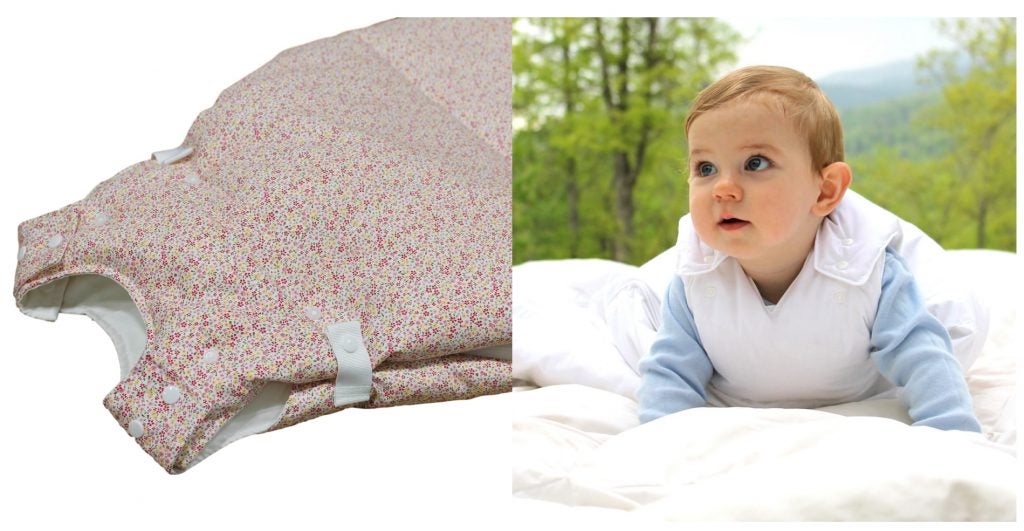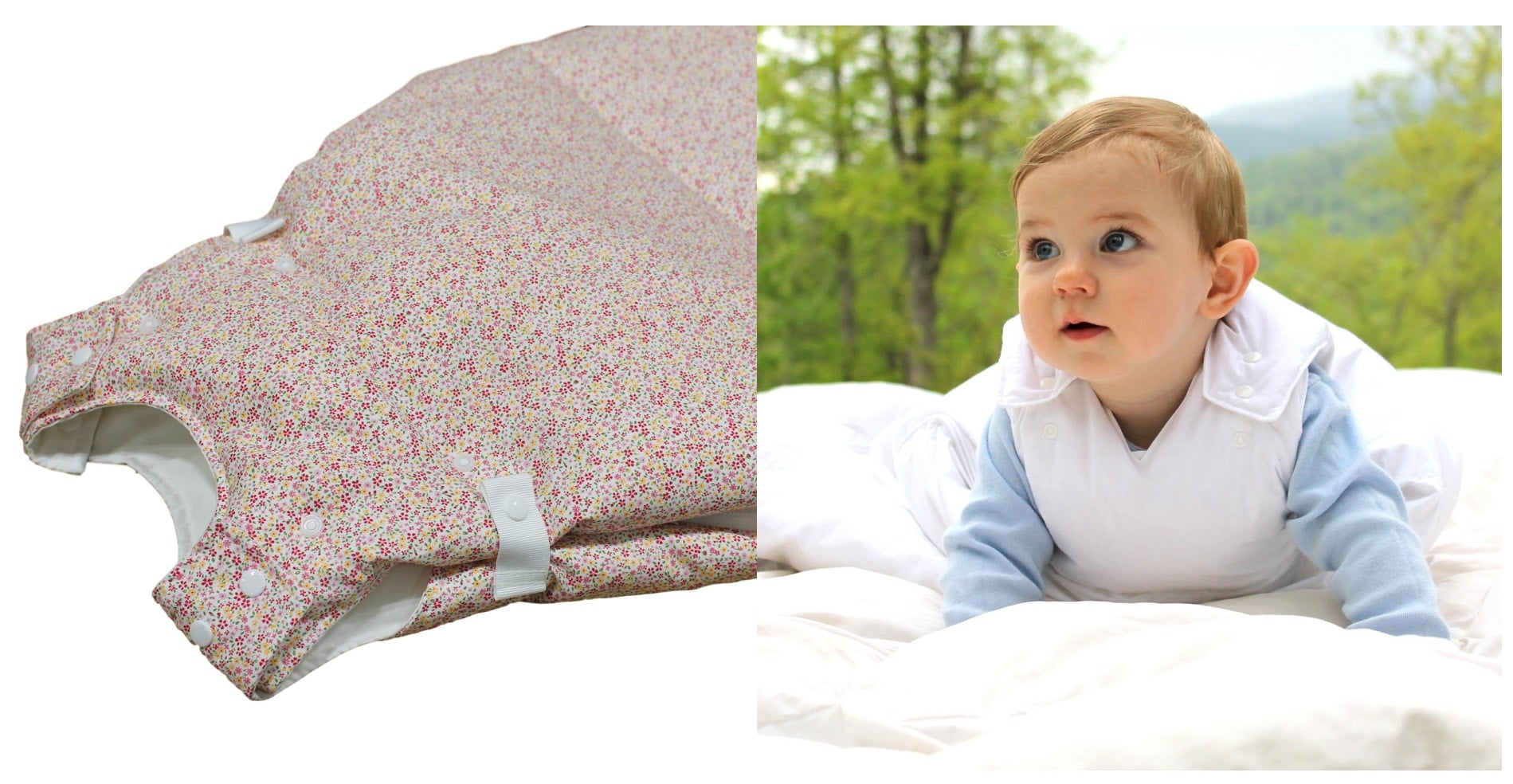 The littlest of campers need kids camping gear, too. For sleeping in a tent with a baby, it's vital that sleeping gear is safe and warm; blankets and down sleeping bags come with the risk of suffocation and entanglement, so a wearable bag is an excellent solution. The Milk and Honey Company's down baby sleeping bag comes in a variety of warmth levels, is made in the US, and grows with the baby from 3 months to 3T. The sleeping bag opens at the bottom, becoming a long down vest that's perfect for those chilly mornings around camp. Made with cotton, wool, or nylon, it is machine washable and ultra-packable.
Buy Now: $185
---
Parents, we haven't forgotten you or the rest of the adults in your family. Check out our 2018 guide to camping gifts for tent campers. 
Popular Articles: