It's no secret that a freeze-dried meal is a dependable go-to for any backpacking trip. It has everything you need to replenish salts, fats, and nutrients lost from traversing mountain passes and shivering buck-naked in alpine lakes (because we all know there isn't room for a swimsuit in your 46L pack). Plus it is easy to cook, and clean up takes seconds.
After big days in the backcountry, your meal is your comfort. It's a moment you can depend on to make you feel cozy, even if the temperatures are dropping and your muscles ache.
"This is old school comfort food," Reiner Bohlen, Director of Mountain House Marketing told us about the Noodles and Chicken pouch, sampled at Outdoor Retailer summer market. "This is one of our original recipes, from back in the 60s," Bohlen said.
A Cozy, Familiar Freeze-Dried Meal from Mountain House
"I really like the flavor, really nice taste to it, and not that chalky texture," Ranger Dan B. noted after taking a hearty bite of the Chicken and Noodles freeze-dried meal.
Each pouch offers two servings. You might want all those calories for yourself after a long day of hiking, so don't feel obligated to share.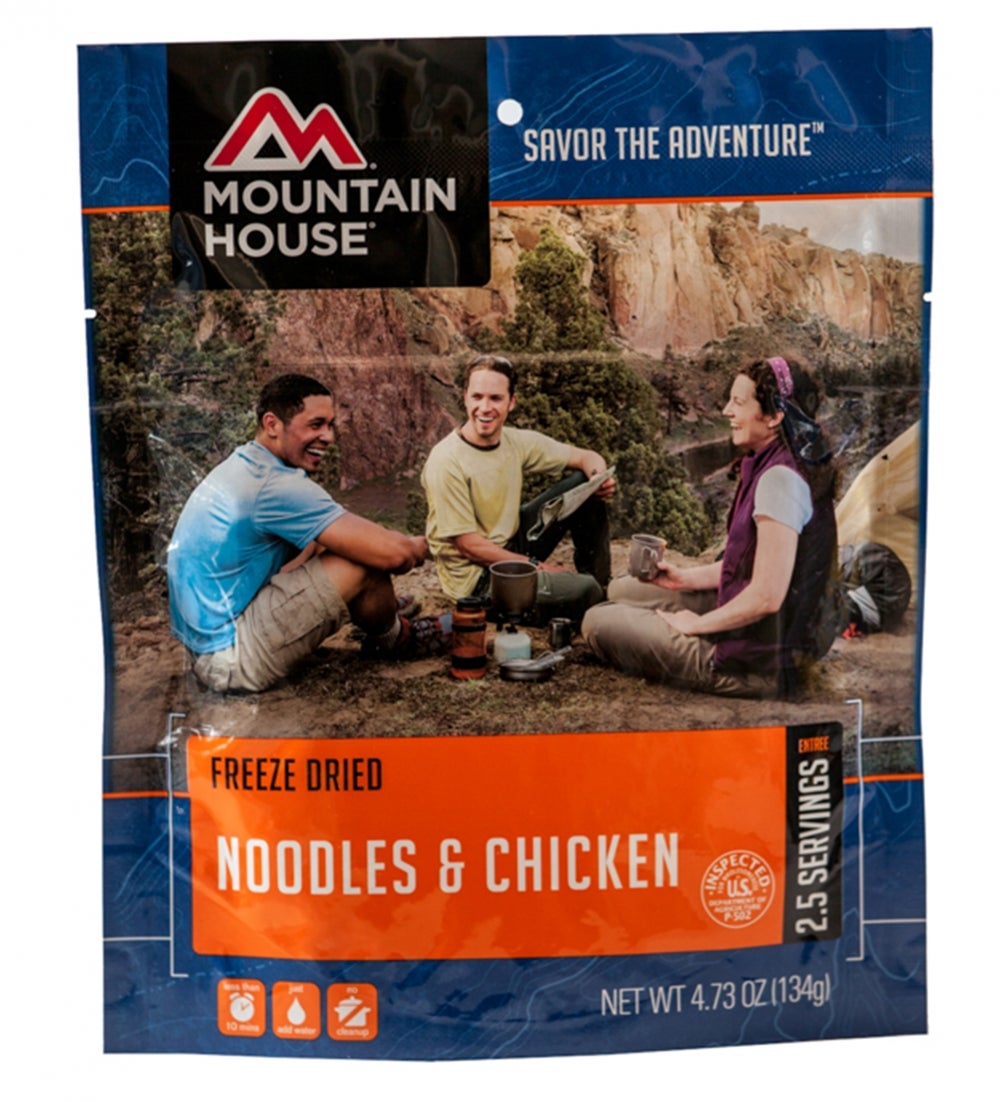 Buy Now: $7
---
Related Campgrounds
Popular Articles: