This new Crazy Creek hammock can make camping more fun in any weather. 
---
How many times did you check the weather forecast before your last camping trip? Hammock campers obsess over the possibility of rain — it's part of the tradition. You cross your fingers and toes, then wish the rain away.
But we can't always win the weather game. And sometimes, the rain sneaks up on us, even with a bright blue forecast.
The Crazy Pod from Crazy Creek might be the answer to enjoying those surprise summer storms or cool autumn showers without retreating to a tent or cabin, or canceling your camping trip altogether. You won't even need a tarp.
The Ultimate Crazy Creek Hammock
The Dyrt Founder, Sarah Smith, had a chance to test out the Crazy Pod for herself. She spoke with John Elsberry, President at Crazy Creek.
The Crazy Pod has its own built-in rain fly. Weighing only 2.9 pounds, this Crazy Creek hammock is lightweight and compact, so you can take it deep into the backcountry on a thru-hike, or throw it in the trunk with your other camping gear without taking up much space.
Sarah crawled inside to check out the unique interior features. The Crazy Pod has an innovative curtain pull that makes it easy to open a small window for some fresh air or a view of the stars.
Users will also find interior straps to hold a sleeping pad in place for extra comfort.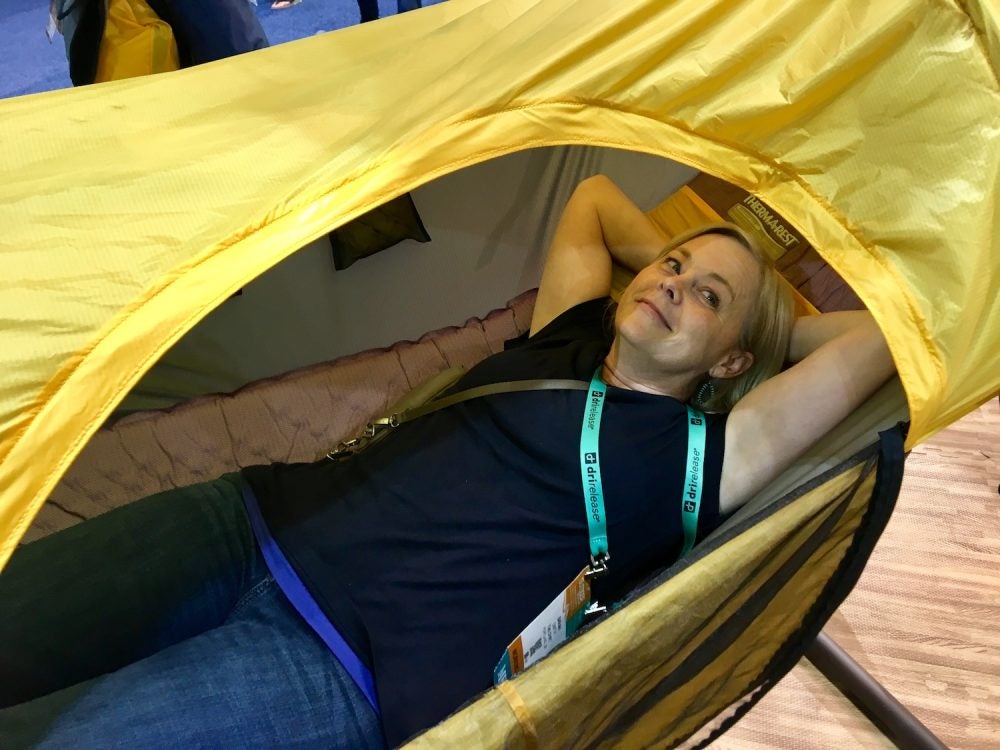 Blending comfort, style, and utility, this functional hammock tent adheres to the company's longstanding mission statement:
Crazy Creek's tag line says it all: Creating Comfortable Products for the Outdoors. Products that enhance outdoor experiences for hikers, backpackers, fishermen, soccer moms/dads, stadiums, RV's, festivals, picnics… anywhere people venture out, from the North to the South Pole, and everywhere in between.
The Crazy Pod will be available from Crazy Creek in January of 2019. Check it Out
Popular Articles: