"If there is magic on this planet, it is contained in water." — Loran Eisley
I have seen a variety of effective water filtration systems in the past, but over time my needs have changed. Instead of light and fast adult backpacking trips, covering miles each day, my husband and I now have more thirsty mouths and less pack space per capita. With three kids under six, we need efficient and convenient water filtration that offers volume, too.
Recently we had the opportunity to test out the CNOC Vecto Versa water filtration system on a family camping trip.
CNOC Vecto Review: Thumbs Up From a Camping Family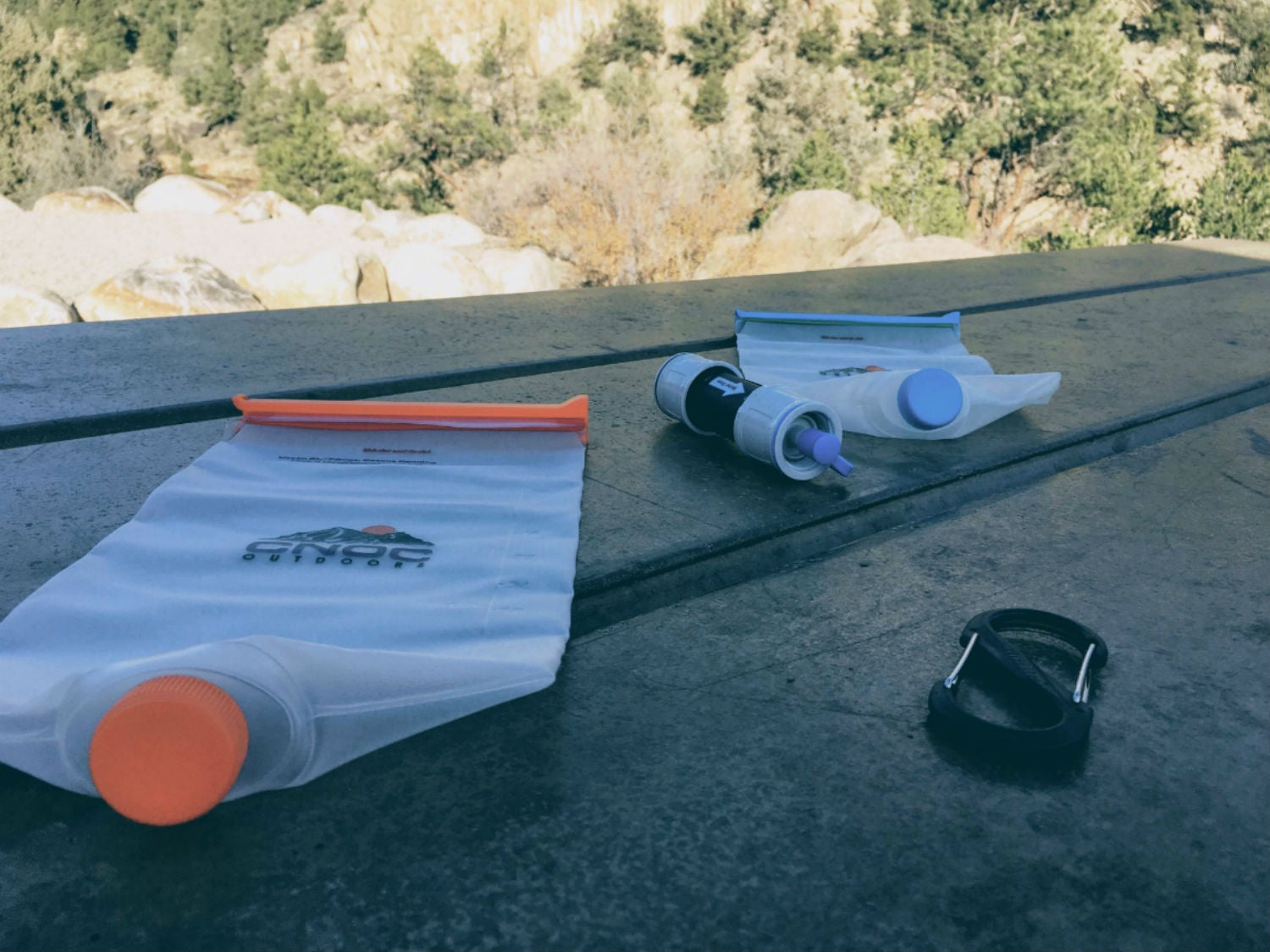 There are four parts to the system:
 A 2L Vecto bag for unfiltered water
A 2L Vecto bag for clean water
The HydroBlu Versa filter
Nifty carabiner
The 2L CNOC Vecto bags were the perfect balance of convenience and volume. They roll tiny, carry light when empty, but have a wide mouth for easy filling, even in shallow water.
The nozzle of the filter screws securely over one end to prevent leaks and spills, and it is a gravity fed system which means it's hands-off. Hang a full bag, connect the filter, connect it to the clean water bag below, and let gravity do the work. As a parent of young children, the phrase "hands-free" is the only way to be. There is no way I could use a straw or pump filter with the kids around.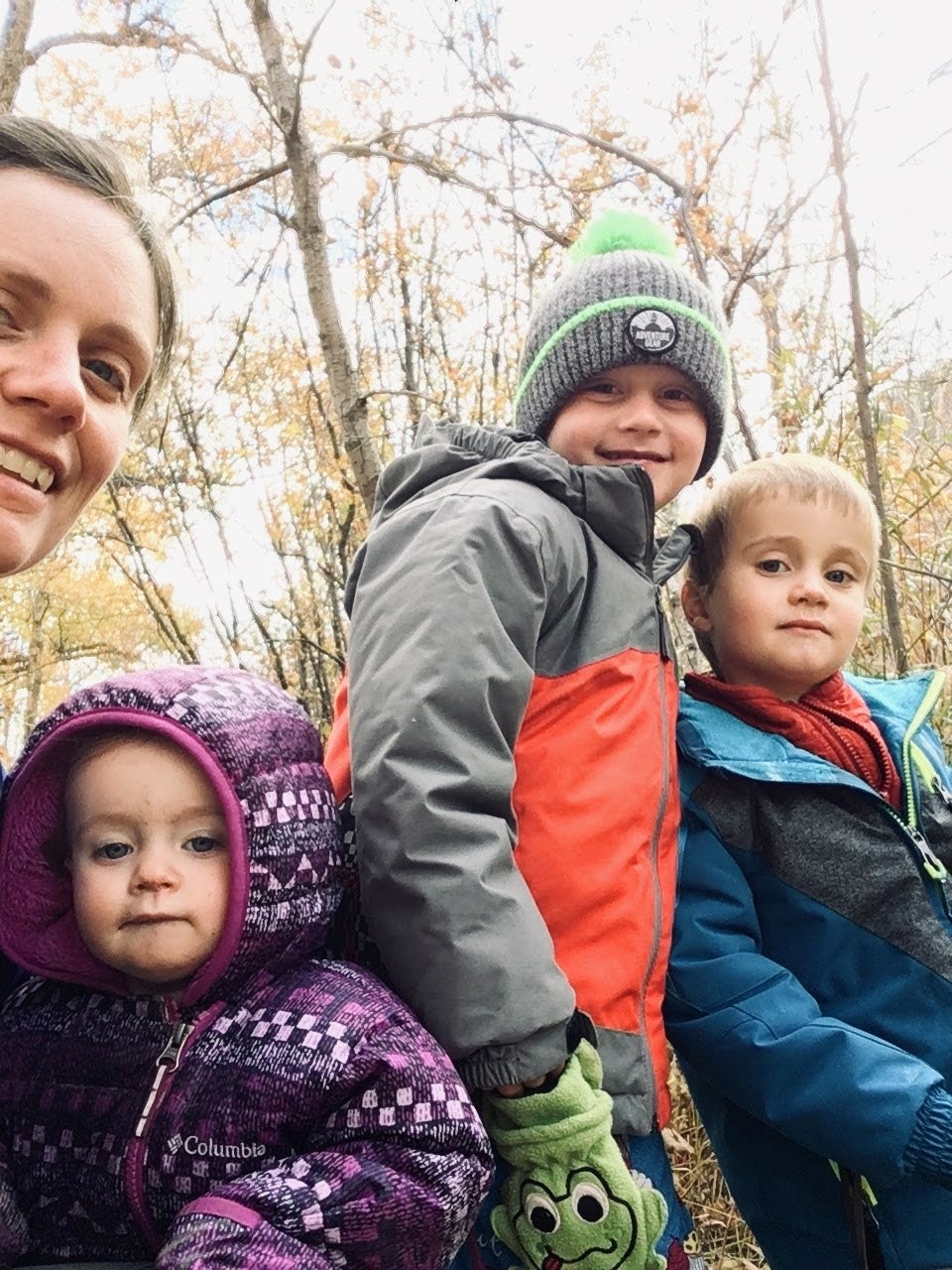 With the CNOC Vecto Versa Water Filtration System, I can take 4 liters away from any water source, even if I have no other containers. Two filtered for immediate use and two waiting to be filtered.
The HydroBlu Versa filter uses basic technology of hollow fiber filtration. The pores in these filters measure less than 1 micron in diameter and capture bacteria, protozoa, and cysts as well as particulate contamination.
First of all, as an avid whitewater rafter, I wondered exactly how strong the filter was. The Colorado River is well-known for agriculture run-off and high levels of silt. Unfortunately, I didn't test it out until fall, and the river hasn't run full silt since then. CNOC Outdoor has some pretty great Hydration Horror Stories to check out, however, so I'm looking forward to the stress test next spring.
We went to Big Dominguez Campground with the whole family for two nights for our CNOC Vecto review test. I also pulled off a solo night with the filtration system, camping by the Arkansas River.
Family Camping with the CNOC Vecto
Big Dominguez Creek is on the eastern side of the Dominguez-Escalante Forest, just a few miles between Unaweep Canyon and the Gunnison River. We had the place to ourselves, so the family had a great time spreading out and being loud. The creek itself was full, but not moving quickly, and my sister's boyfriend pulled four fingerling trout from it with a small hook and some bait. This means the eco-system was healthy, but it's not water I would ever drink without filtration (see picture below).
Hanging up the filter on the side of the van was easy. And as per their sales pitch, it really did take only three minutes to filter two liters. That's three hands-free minutes! We stayed for two nights, cooked and drank hot chocolate with filtered water, and stayed very well-hydrated.
Solo Water Filtration
My solo night by the Arkansas River Headwaters was also a great test. The water spigot at Hecla Junction Campground had been turned off for the season, and the river is quite a scramble from the campsites. But drinking water from the Arkansas River was really amazing. The river was flowing clear and low for late fall, but again, I would never drink it straight. Thanks to the large capacity container of the CNOC Vecto Versa Water Filtration System, I only had to go down twice; once in the evening and once in the morning.
The One Downside
The maintenance is the only aspect of this system that gives me pause. Because of the nature of the filter, the tiny pores can retain moisture, and therefore need to be protected from freezing conditions. I had to keep the filter with me in my sleeping bag overnight, wrapped in a dried and empty Vecto bag and stuffed in a sock. Without these precautions, the water would have frozen and expanded, compromising the integrity of the micro-pores.
If you're not worried about freezing temperatures, the CNOC Vecto-Versa systems offers the capacity and simplicity necessary to sustain and hydrate busy families in all their outdoor adventures. I can't wait to get more rugged with it next summer!
Popular Articles: