After passing a parade of fifth-wheels, motorhomes, and travel trailers on your last road trip, maybe you've decided that a tent doesn't cut it, and it's time to upgrade to something more comfortable.
But before you check out the huge selection of travel trailers on display at your nearest RV show, it pays to think about trucks. Not all trucks are capable of towing something as large as a travel trailer. So even if you've already got a truck, it might not be a good fit for your ideal travel trailer.
When shopping for trucks and trailers, the options can quickly get overwhelming. That's why we've asked the experienced campers from The Dyrt's Facebook Campfire group for advice on choosing the best truck for towing a travel trailer.
But first, let's look at the factors to consider when shopping for a truck.
How to Choose The Best Truck for Towing a Travel Trailer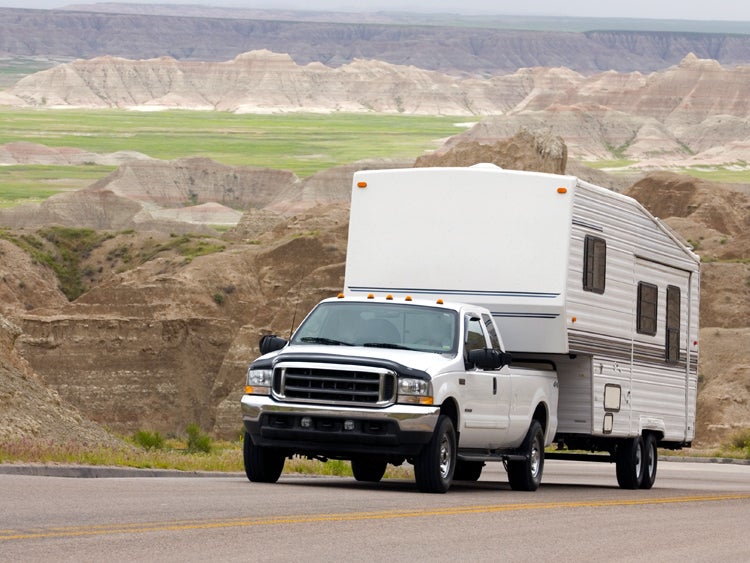 Start with an idea of what type of trailer you're looking to buy. Do you have a young family in tow? Will you bring the grandkids? Invite your daughter and son-in-law? What type of terrain will you travel? Hilly? Flat?
If you're planning to be on the road more often than not, a larger trailer like a fifth-wheel is more spacious and comfortable for long stretches of time. However, it requires a much higher towing capacity than a pull-behind travel trailer. These types of travel trailers, like the Airstream, weigh less and are easier to maneuver. Choosing a pull-behind travel trailer can mean less stress and better gas mileage than towing a fifth-wheel.
Size Considerations
This is one time where size definitely matters. For fifth-wheel towing you'll need a truck bed with at least 8' in length to accommodate the forward hump of the trailer. While shorter truck beds are capable of pulling fifth-wheels, they require an adaptable manual or automatic hitch to shift the trailer backward when maneuvering sharp, steep corners.
Admittedly, the manual hitch is inconvenient: you must pull over, get out of the cab, adjust, drive through the corner, pull over, get out of the cab, and re-adjust. However, it's significantly cheaper than the automatic. A manual sliding hitch costs around $1200, but an automatic is three times that price.
The best truck for towing a travel trailer might be one that lets you avoid adaptable hitches altogether. You could go with a simple travel trailer that mounts to the hitch on the back of your truck, or a truck with an 8' bed. For those who road trip frequently or are considering a long-term stint on the road, the 8' truck is probably your best bet. But if you're planning to spend more time driving around town than towing, a 6' bed may be more practical.
Towing Capabilities
In terms of towing capacity, there's a simple way to figure out how much weight your truck can tow. Check the door sticker for the GVWR (Gross Vehicle Weight Rating), which tells you how much the truck, passengers, and cargo can weigh, and the GCWR (Gross Combined Weight Rating) which adds maximum towing capacity to your gross vehicle weight rating.
According to Fremont Motors, the best way to determine your towing capacity is:
Find your curb weight, or the standard weight of your car when it's not in use. It can often be found in the manufacturer's manual or on the engine plate.
Add the weight of passengers, fuel, and cargo to the curb weight.
Subtract the above number from the GCWR.
Once you have your towing capacity, keep in mind that maxing out the towing capacity will cause unwarranted wear on the rear axle; it's good to have some wiggle room. Double-check that your hitch is rated to the capacity of your travel trailer; you can usually find this information on a label beneath your hitch, or on the top of your hitch's ball.
Do You Need to Purchase a New Truck for Your Travel Trailer?
The short answer: probably not. Even if it's not the best truck for towing a travel trailer, it may still be capable of doing the job. The most important factor is your truck's towing capacity. If the trailer of your dreams requires a truck that can tow 12,000 pounds and your truck is only rated to 10,000 pounds, you'll either need to reconsider the truck or the dream trailer.
You can choose a trailer to match a truck you already have, or choose a truck to match the trailer you want; either way, the two must be compatible.
"In all honesty … the best bet is to go test drive each of them, get info on them all, and make a list of what you like. Then, go through each of the brands and what you like from each of them and make your decision." —The Dyrt camper Matthew
The Best Trucks for Towing Travel Trailers, According to The Dyrt Campers
Our Facebook Campfire is host to the which-truck-is-best conversation on a regular basis. As more and more campers hit the road in RVs and travel trailers, it can be insightful to look at the group consensus. Here are the best trucks for towing travel trailers, as chosen by The Dyrt campers.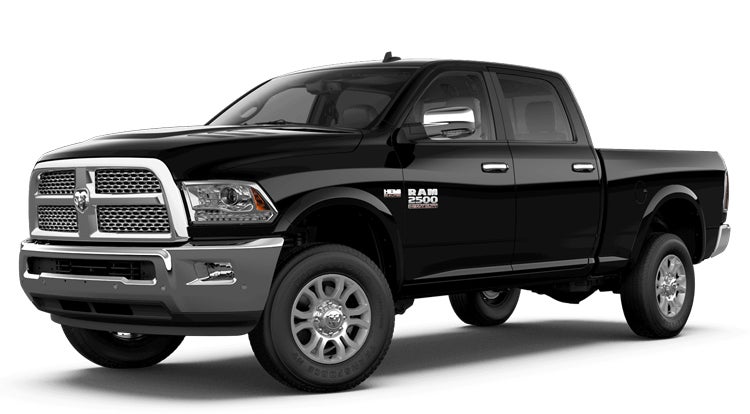 "I would recommend the Ram 2500. I would tell anyone that it is better to have more truck than needed, instead of always being at your max." — The Dyrt camper Joel
"My husband bought a one-year-old Ram 2500 diesel from Carmax. Very pleased! We have a 5th wheel at 7800 lbs dry." — The Dyrt camper Nancy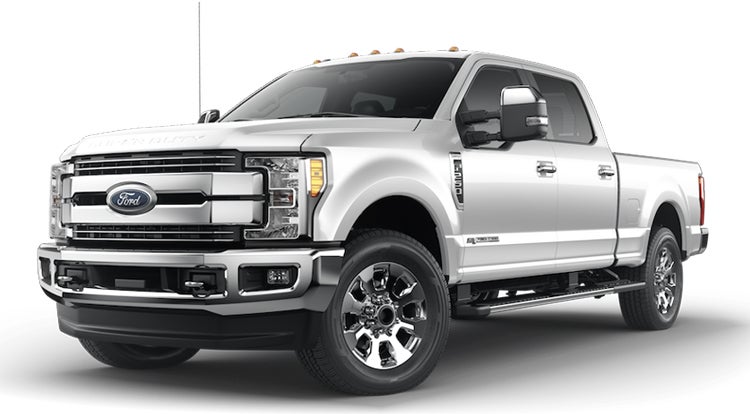 "Ford diesel. F250. I know many that have 300,000 miles+ and only one [transmission] swap. Well worth it." —The Dyrt camper David
"I have a Ford F350 diesel, pulling a 38', 15,000-pound fifth-wheel. Sometimes I have to check mirrors to make sure it's behind me!" —The Dyrt camper Clark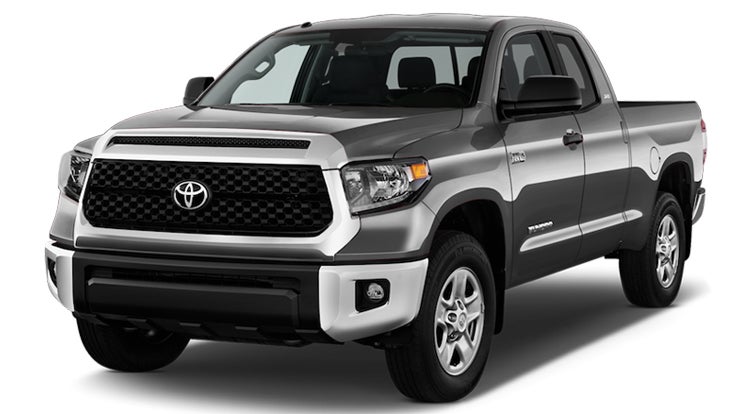 "Toyota Tundra is the best! Never had an issue pulling 7600 lb camper. Plus, the truck is worth more than all others at the time for a new one." —The Dyrt camper Michael
"Definitely Toyota Tundra with a 5.7-liter engine. We have towed our Lance 1685 21′ 5500 lbs all over North America without any issues. Towing capacity is 9800 lbs." —The Dyrt camper Mike
When you're looking for the best truck to tow a travel trailer, the most important factors are what type of trailer you want to tow, how much that trailer weighs, bed length, and the truck's towing capacity. Most manufacturers sell a truck that can do the job—it really comes down to what you're towing, how often you're towing it, and your personal preference.
---
Related Articles:
Popular Articles: