Give sustainable gifts to a camper (or anyone!) this holiday season. 
---
It should feel good to give gifts to your loved ones. But this year in particular, with the climate crisis at the forefront of so many conversations, it's impossible to ignore the amount of waste that comes with the holiday season. We're surrounded by ads to buy more stuff, wrap more stuff, eat more stuff, and more…
But there are lots of ways to reduce our waste, even during the holidays. We can make small changes, like wrapping with recycled newspapers, buying local ingredients for our dinner parties, purchasing carbon offsets for travel, and so forth. But we can also have an impact on the amount of waste produced by our loved ones with gifts that encourage more sustainable behaviors.
These nifty sustainable gifts also just-so-happen to be great for camping.
In the spirit of a more sustainable holiday season, we've rounded up gift ideas that campers (and our loved ones who maybe prefer hotels!) will love—because responsibly enjoying the outdoors is what we're all about. These gifts are also excellent opportunities to encourage sustainable habits in those we're giving them to. Instead of feeling frustrated by all of the one-time-use cutlery at holiday parties, give a sustainable gift that will help someone reduce waste year-round.
(We've included links to purchase these through REI.com, but consider stopping by one of their many stores to skip the extra shipping packages.)
Our recommendations are based on providing value to campers across the country. This article contains affiliate links. By purchasing through our articles, you help support this camping magazine. 

Do you cringe when you see your coworker sipping from a plastic iced coffee straw each morning? Give them a reusable one!
Ditching plastic straws isn't just the latest trend—it's an important step we should all be taking to reduce our plastic waste. About 500 million one-time-use plastic straws are used and tossed in the U.S. each year, but more and more people are using more sustainable options. And you can help spread the anti-staw movement with this nifty, foldable option.
The FinalStraw folds down into a convenient carrying case with a keychain attachment so it's easy to keep on you at all times. It works for hot and cold beverages, it's dishwasher safe, and the color options are pretty snazzy, too. This is a fun sustainable gift with a potentially big impact. Buy Now: $25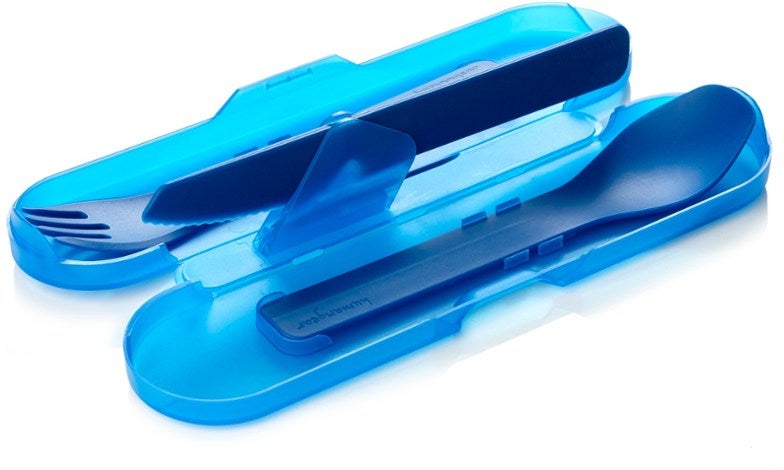 These reusable utensils are the perfect set to keep in your camping kit. And if you gift them to a fellow camper, they might use them in place of plastic utensils away from the campground, too! The convenient carrying case makes it easy to throw them in your backpack or work bag, and say "no" to single-use plastic utensils. Buy Now: $13

It isn't news that we should avoid plastic water bottles. Every second about 1,500 plastic bottles are thrown in a landfill or wind up in the ocean. Having a reusable water bottle that you love to use and keep on you regularly is key to avoiding those impromptu plastic bottle purchases. Hydro Flask is a beloved maker of bottles and beverage vessels. This Standard-Mouth Vacuum model makes it easy to drink on-the-go without spilling, and the insulated sports mouth is the first of its kind. Let's chip away at that alarming number by gifting a better option that everyone will love. Buy Now: $36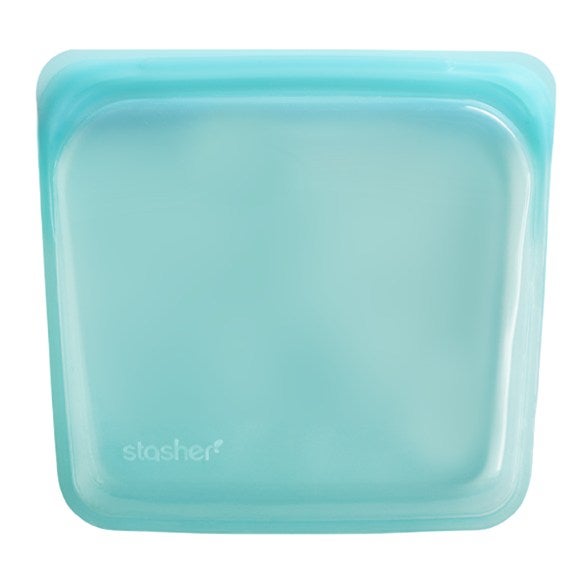 We're kind of obsessed with these sealable, silicone bags from Stasher. After discovering them at this year's Outdoor Retailer, I've personally been using them as my go-to snack bag for work each day. This plastic-free alternative to traditional lunch baggies can be put in the oven, microwave, or freezer. You can even throw some scrambled eggs in a Stasher bag, then drop it in a pot of boiling water over your campfire for a convenient omelet! The uses are endless and waste is minimized. Buy Now: $12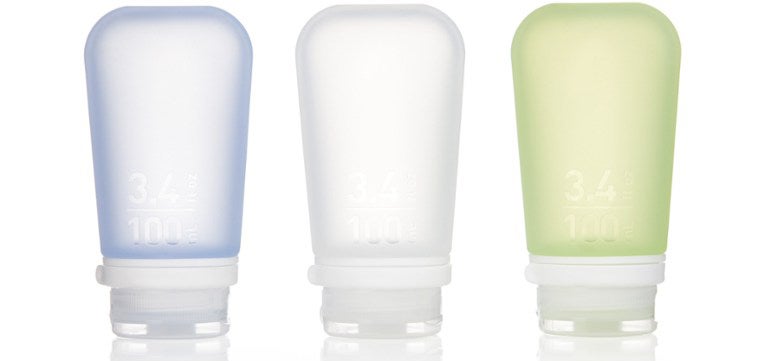 humangear introduced us to the first silicone travel bottles, and they've since made them even better. The humangear GoToob+ features a wide mouth for easy filling and the soft silicone is easy to squeeze out every last drop of whatever you put in there. Do you know someone who's constantly buying travel-sized toiletries for travel or camping? These are a great way to help them cut down on waste. Plus, they have a lifetime warranty so you know you can keep using them and using them. Buy Now: $28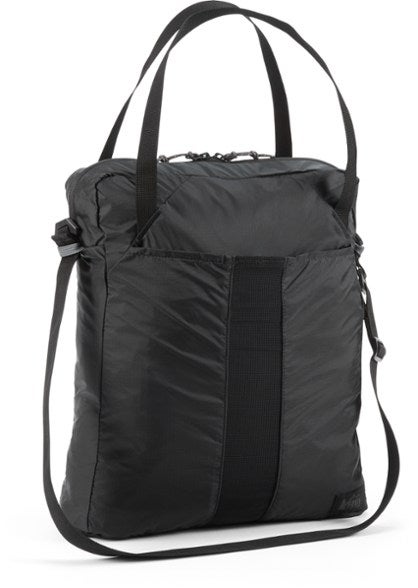 It's not enough for people to buy or receive these waste-reducing outdoor gifts this year—they have to actually use them. One of the best ways to always have my reusable knick-knacks that help me say no to one-time use plastics is by using a dependable bag that can hold them all. We love this one from REI. It's lightweight material helps make up for the fact that a Hydro Flask is a bit heavier than a plastic water bottle. And its durable ripstop nylon makes it perfect for both outdoor and everyday use that holds up to dirt and spills. The size meets carry-on restrictions, and you can make it much smaller by rolling it up and storing in its own internal pocket.
If you're looking to compile and extra special gift, fill this bag with an assortment of the above waste-reducing outdoor gear and you can give the ultimate gift of more sustainable living (and camping!). Buy Now: $25
Popular Articles: