When you're tucked away in your sleeping bag, something as basic as a pillow can elevate your comfort level from sufficient to downright cozy. For some, a pillow isn't worth the extra weight; for others, it's a necessity. We believe the best camping pillow could change your life since this simple luxury can easily fit in with the rest of your gear.
Once you've found the right camping pillow for your needs, you'll never go back to laying your head on lumpy jackets or the cold, hard ground.
The Best Camping Pillows for Your Camping Style
Not every pillow is suited to every camper. Whether you're backpacking or RV camping, we've selected the best camping pillows for a range of needs.
Easy Inflation, Maximum Comfort: Klymit Pillow X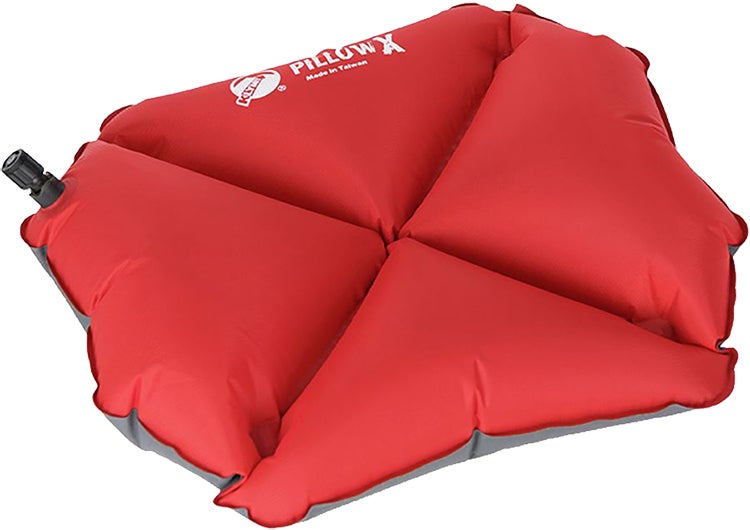 Klymit's Pillow X strikes a balance between weight, comfort, and affordability, for backpackers and campers who are budget-conscious and counting ounces. It weighs just two ounces and costs $25. The inflatable nylon pillow packs small for backpacking trips and manually inflates with just a couple of breaths.
If you've previously associated inflatable pillows with a stiff neck, that's about to change. The Klymit Pillow X solves that issue with an x-shaped indent that cradles your head. Our testers enjoyed comfortable nights of sleep in the backcountry with this camping pillow under their heads.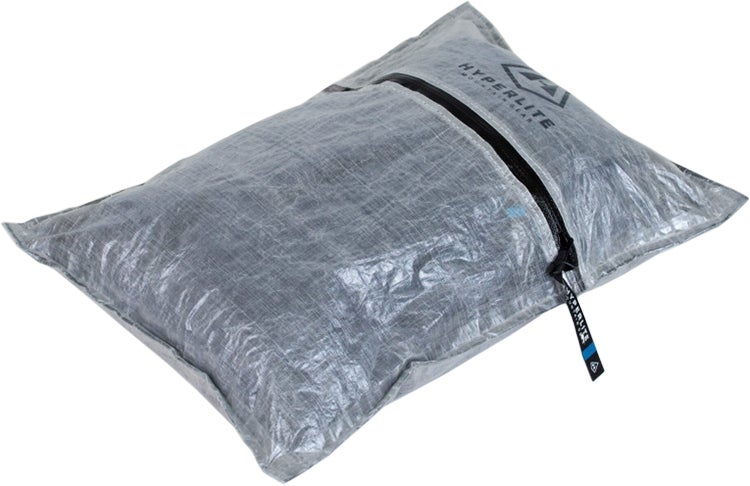 When weight is of the utmost concern, it can be tough to find the best camping pillow to pack. Try Hyperlite Mountain Gear's multi-use, ultralight solution for backpackers—the Stuff Sack Pillow. Made of a combination of Dyneema composite fabric on the outside and fleece on the inside, it doubles as both a water-resistant stuff sack for your insulating layer and a pillow come nightfall.
The small Stuff Sack weighs a mere 1.1 ounces and the large weighs 1.6 ounces, so you can justify bringing it on even the longest and lightest trips. There is a catch: Dyneema fabric is incredibly light and durable, but it's not cheap. The small Stuff Sack Pillow costs $37 and the large is $47. Testers who took this camping pillow from the Appalachian Trail to the Grand Canyon found it to be far more comfortable than sleeping on a jacket, and well worth its weight.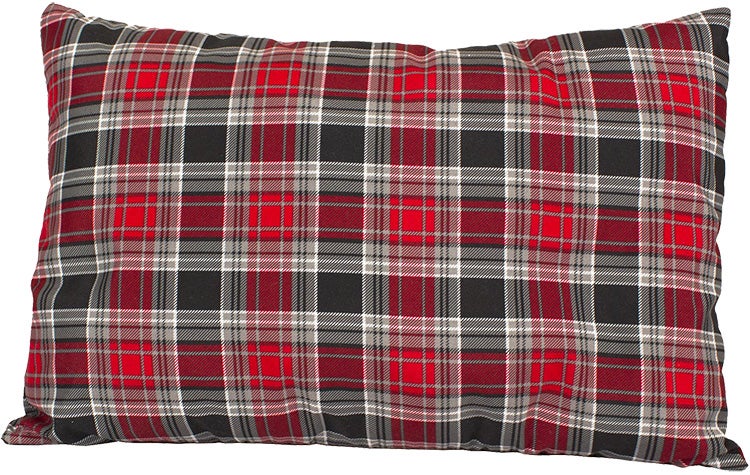 You'll be hard-pressed to find a camping pillow that's as affordable and comfortable as this one. The Teton Sports Camp Pillow is stuffed with a polyester filling that provides enough loft and comfort to challenge the pillow on your bed at home. It comes with its own stuff sack for easy packing and storage, but does weigh a relatively hefty 10 ounces, so it's best suited for car campers and RVers who aren't concerned about a few extra ounces.
The $13.99 price tag alone makes it one of the best camping pillows, but there's more: it's fully washable and comes with a removable polyester flannel pillow case, making it easy to clean after sleeping in the dirt.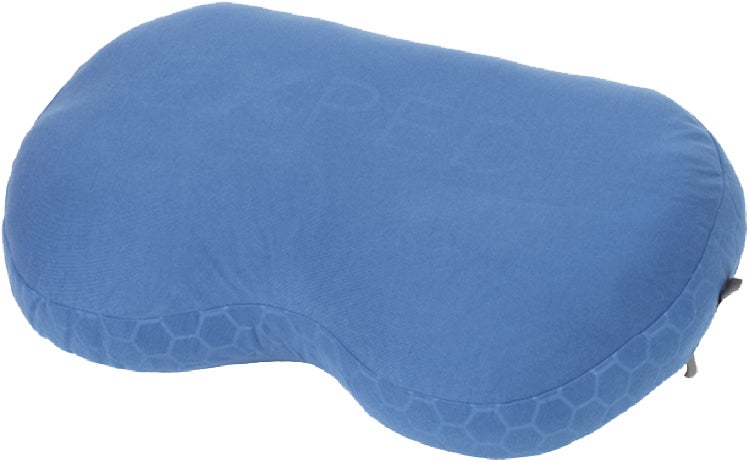 This camping pillow packs a lot of comfort into 6.3 ounces, and hits a middle-of-the-road price point at $29. The foam filling makes it more pliable than most inflatable pillows, and the outer tricot fabric is soft against the skin, giving it a luxurious feel. The Deepsleep Pillow doesn't deflate or pack as small as others, so it's a solid choice for folks camping from cars, trailers, and RVs.
Testers found this pillow was able to stand up to more wear and tear, and remained comfortable even on rougher surfaces. When a cozy night of sleep is more important than weight and packability, this is the pillow to choose.
---
Our recommendations are based on providing value to campers across the country. Some articles may contain affiliate links. By purchasing through our articles, you help support this camping magazine.
Popular Articles: