This article about yurts in Oregon was brought to you by Stream2Sea, the makers of organic sunscreen that helps keep your skin protected and does not harm delicate ocean life.
---
Summer in Oregon is glorious, especially for campers seeking sunshine and moss-rich emerald forests. Come fall and winter, however, the rain, wind, and snow make camping and sleeping outside more difficult for the Oregon outdoor-lover.
Oregon yurts serve as an excellent alternative to setting up a tent in a rainstorm. Being a staple of Oregon camping, yurts dot the coastal range, Mount Hood, and the central Cascades.
Oregon was the first state to incorporate yurts into their state park system in 1993. Today, 32 state parks across Oregon offer yurts. We've featured 8 of our favorite Oregon yurts below…
History of Yurts in Central Asia
Although popularized in the U.S., yurts are far from being an American tradition. Yurts date back to Central Asia in the 9th century and were used as homes to Indo-Europeans and Mongolian nomads. Over time, however, yurts were adopted in the United States and Canada and became a symbol of recreation.
Yurts, also known as Gers, date back 3,000 years to Central Asian nomads who used the cylindrical, wooden-framed structures as portable homes. Since the 9th century, yurts have been a distinctive feature of Central Asia and Mongolia.
Perhaps the most distinguishable factor of a yurt's design, and consistent with a nomadic lifestyle, is their ability to be set up in just a couple hours and then dismantled and carried by camels and yaks.
Yurt Migration to America and The Origins of Oregon Yurts
The derivation of yurts in the United States began in the early 1970s with a man named Bill Coperthwaite. While leafing through a National Geographic, he became transfixed by Kodachrome images of yurts in the steppes of Mongolia's outer reaches.
Fascinated, the math-teacher-by-trade began building his own yurts, adopting traditional designs featuring sloping walls, but replaced the wool with wood. Eventually, Coperthwaite bought land in eastern Maine, where he designed and built an incredibly intricate and aesthetically beautiful yurt he called home. He also built a yurt outside the Graduate School of Education at Harvard where he earned a master's degree. Coperthwaite taught workshops on yurt building from his home in Maine.
Yurts gained a small but popular following in the 1970s, prompting Coperthwaite to secure a patent on his style of "yurt of similar articles." In 1978, Pacific Yurts became the first company to manufacture yurts using technical materials to withstand harsh weather conditions.
By the 1990s, yurts were on the map. As mentioned, Oregon became the first state to incorporate yurts into Oregon's state park system in 1993, available as year-round camping options.
For an adventure-filled weekend, relish in the fascinating history of Mongolian yurts and the evolution of yurts in Oregon with these top 8 Oregon yurts.
8 Oregon Yurts You Can Rent Year-Round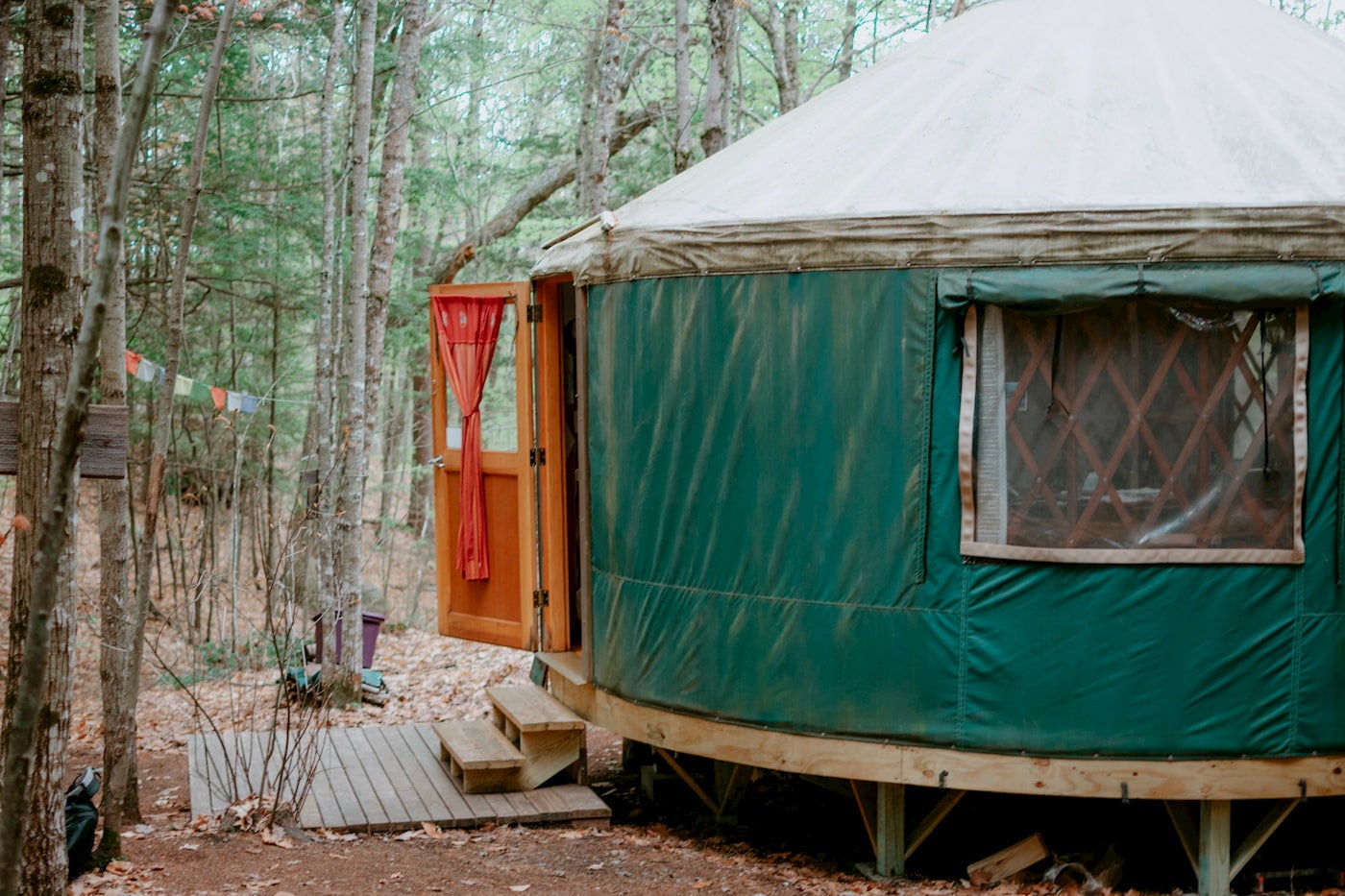 Today, yurts are adored by avid lovers of the outdoors, and they help extend the outdoor season. They come built for all sorts of adventures; the next step is deciding where you want to go camping.
These eight Oregon yurts are set in beautiful locales ranging from mountains, beaches, and forests. Read on and start planning your next trip!
Cost: $47/night
Availability: Year-round
Max # of people: 8
Beverly Beach is located along the Northern coast of Oregon, 77 miles west of Salem.The 21 rustic Oregon yurts at Beverly Beach State Park are hidden in a beautiful forest between Yaquina Head and Cape Foulweather. Each yurt can hold a maximum of eight people. Surrounded by Douglas Fir and Pacific Yew Trees, the yurts are just steps from the beach. There are whale-watching viewpoints along the beach and visitors can enjoy the Oregon Coast Aquarium in nearby Newport.
"Stayed in one of the yurts over a rainy weekend. The yurt was clean and had plenty enough space for two people. Between the bunk bed and the fold out couch, there was ample room to sit, sleep, and store your stuff.
The surrounding beach was gorgeous, simply taking a hike during low tide was an amazing experience. Bathrooms and showers were also nice and clean." –The Dyrt camper Brian R.
Cost: $30/night
Availability: May 22 – September 6
Max # of people: 6
Lost Creek campground is situated at the base of Mount Hood, and sits just south of the scenic Sandy River. Muddy Fork Road winds from the campground to Burnt Lake Trailhead, which leads to a stunning lake with set below looming Mount Hood.
The campground is nearby a series of other trailheads which offer a variety of incredible scenic forests and cascading falls. There are two Oregon yurts located at the campground, each of which accommodates six people, and are available upon online reservation. These are rustic yurts, so campers should provide their own bedding.
"The creek and especially the tall trees are heaven, but more than that this is a well-run campsite, family-friendly with a wonderfully enthusiastic contemplative, interpretive center feel. The sites aren't super well separated, but not bad, and you don't have a view of Mt. Hood, but are close to natural highlights like Lost Creek Falls, Burnt Lake and Ramona Falls hikes. A gem." —The Dyrt camper Bjorn S.
Cost: $45-$55/night
Availability: Year-round
Max # of people: 8
There are six, rustic yurts at the beautiful Harris Beach Park, located at the southern tip of Oregon's coast, near the border of California. The yurts are available for year-round reservation and accommodate up to 8 people each. Sheltered by coastal forest, the yurts are located a quarter-mile from the beach. Located near the yurts is a playground for children.
The state park offers a glimpse at the largest island off the Oregon coast called Bird Island, which doubles as a national wildlife sanctuary. The island hosts an abundance of rare bird species, such as the tufted puffin. Harris Beach also features rocky outcroppings that play host to tide pools and various sea creatures.
"This campground was super friendly and great for families with kids. The playground was huge. The trails to the beach were beautiful and the host gave a presentation about whales in the amphitheater in the evening.
We would definitely stay again." —The Dyrt camper Sarah A.
Cost: $39/night
Availability: May – September
Max # of people: 6
Fish Creek Campground sits along the Clackamas River, providing great opportunities for floating or fishing. Book a night or two in a rustic, but idyllic yurt, one of the few uniquely situated Oregon yurts near Mount Hood. If you enjoy rafting, the Clackamas has some of the best whitewater in the area.
You may see a bald eagle, northern spotted owl or a peregrine falcon that call this wilderness area their home. Ferns and grass cover the forest floor, so you can enjoy emerald, forest walks during your stay in a yurt. Each yurt has a max occupancy of 6 people.
Cost: $46/night
Availability: Year-Round
Max # of people: 8
Central Oregon is filled with sunshine and high desert air—much like the home of the yurt's inventors in Mongolia, making yurt camping here an interesting experience. Tumalo State Park is fixed along the Deschutes River and near enough to Bend to grab a fine brew at one of their 22 breweries.
The Cascade mountains are filled with miles of natural wilderness to explore as well; try your hand at catching a rainbow trout, or visit the park in winter where you'll have easy access to Mount Bachelor and nearby nordic trails. There are seven Oregon yurts onsite the campground for your enjoyment. Each yurt houses 8 people comfortably. Reservations can be made online.
"Tumalo campground is located within the vibrant town of Bend. But what makes this campground unique is that while staying there you quickly realize that you're completely removed from the hustle and bustle of a town that has so much to offer.
Waking up in camp you can plan between two great agendas: a float down a picturesque river or hike up river along a trail that takes you through many breathtaking vistas. Staying two nights, I was able to do both." —The Dyrt camper Brittany S.
Cost: $57/night
Availability: Year-Round
Max # of people: 8
Cape Lookout, in Tillamook County, offers views of the ocean, right out of your tent—or in this case, yurt. There are 13 yurts available on site available for reservation accommodating up to 8 people. When not in the yurt, make sure to explore the Cape Lookout trail, which guides visitors through lush coastal forest and offers views of the ocean at the end of the cape. Look for whales in winter as they migrate from Canada to Mexico.
"Cape Lookout is right on the coast and has something for just about everyone. There's an amphitheater, showers, backpacking sites, cabins, yurts, summer interpretive programs, covered group areas, a great beach and a roughly 6-mile round-trip hike that puts you 2 miles out and 400 feet over the Pacific Ocean.
I stood amazed at the views and, staying quiet, noticed migrating whales. The beach is windy, wild and unpretentious." —The Dyrt camper Bjorn S.
Cost: Deluxe – $82/night; Rustic – $43/night
Availability: Year-Round
Max # of people: 8
Umpqua Lighthouse State Park offers beautiful ocean views, dunes for OHV lovers, and a lighthouse with a Fresnel lens, if you're a professed lighthouse nerd. Nearby, Lake Marie is a great place to catch fish, or just paddle out on calmer waters.
The park's beach is perfect for families to relax or build sandcastles, not too far from the yurts. The park's two rustic yurts and six deluxe yurts offer an option between hotel-level comfort and something closer to "roughing it." If you travel exclusively with your pet, four of these yurts are pet-friendly.
"(We stayed in) the deluxe yurt, which sleeps up to 8 people, has its own bathroom with toilet, sink and shower, microwave, fridge, kitchen sink,TV, DVD player and heater that will cook you out if you want it to.
Outside comes with a porch, picnic bench and 4 burner gas grill. We had 5 adults and it was a ton of space! ." –The Dyrt camper Nicolaus N.
Cost: $47
Availability: May 1 – November 1
Max # of people: 6
This charming campground is located along the Alsea River in the coastal range. True to its name, the campground is filled with salmonberries ready to be picked in mid to late summer.
This Oregon yurt is spacious and has electricity, but no running water. Try floating down Alsea River or try to catch some crawdads under the Northwest sun. Available for online reservation.
---
This article was brought to you by Stream 2 Sea.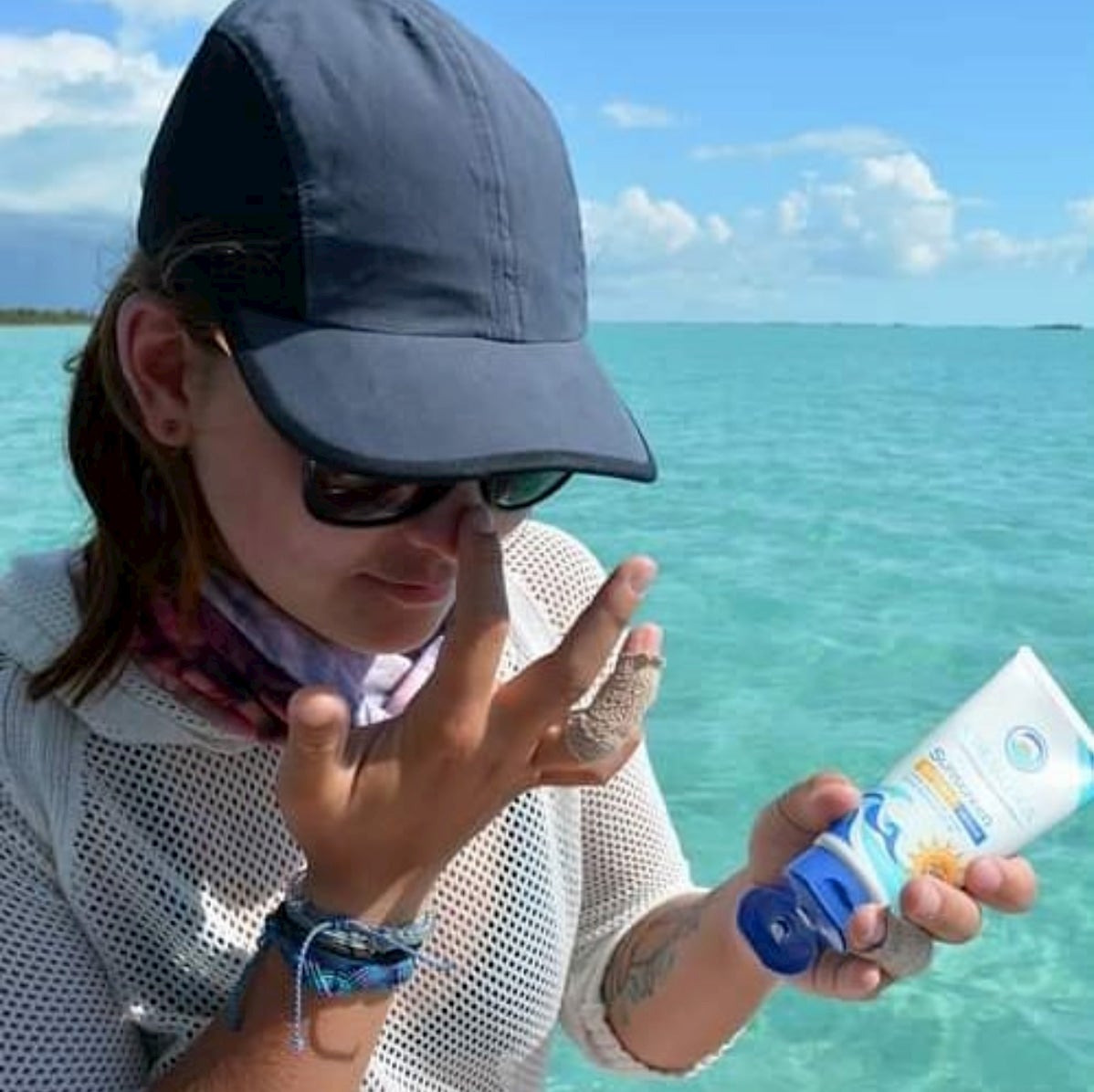 Treat the earth right by staying in eco-friendly accommodations like yurts and using mineral sunscreen which wont affect the wildlife.
---
Related Articles:
---
Related Campgrounds:
Popular Articles: