A U.S. Army soldier visiting Hawai'i Volcanoes National Park fell from a 300-foot cliff into the Kilauea Volcano caldera after climbing over a guard rail, according to a press release from the National Park Service. Acting park spokesman Ben Hayes said another visitor saw the man lose his balance at about 6:30 p.m. on Wednesday, May 1, and immediately alerted authorities. Hawaii News Now reports that the visitor was a U.S. Army soldier stationed at Schofield Barracks on Oahu.
Man Rescued after 70-Foot Fall into Kilauea Volcano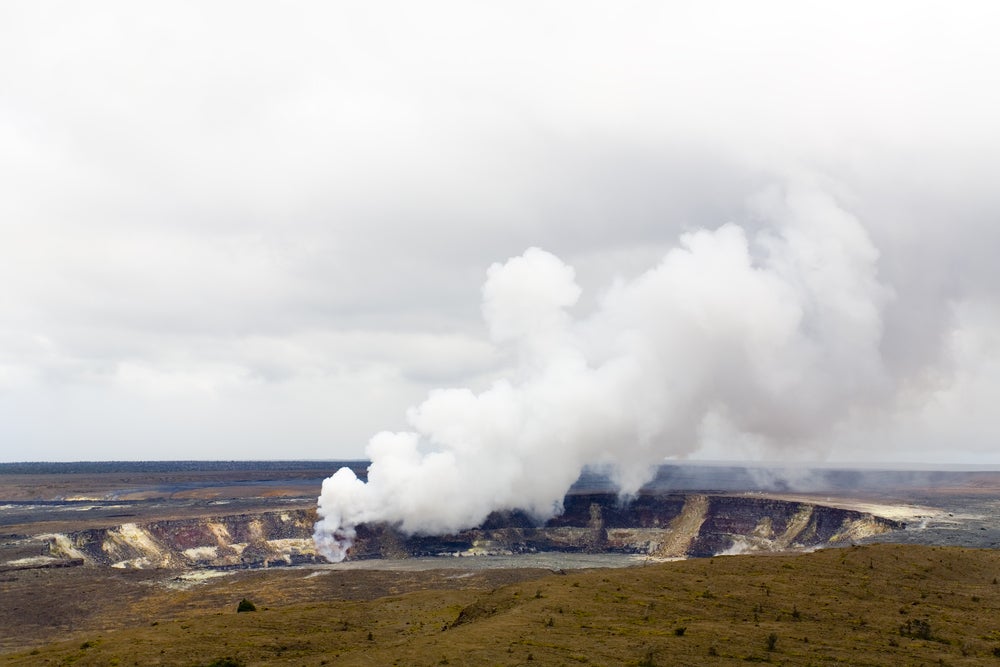 According to Hayes, responders rushed to the caldera after the report was made and began a coordinated search for the man. Stunningly, the man was found on a narrow ledge about 70 feet down from the cliff edge at about 9 pm, alive but seriously injured. Rescue parties from the park, the county, and the Department of Defense were able to rappel down the crater and secure the injured man, who was subsequently airlifted to Hilo Medical Center for urgent care.
"Visitors should never cross safety barriers, especially around dangerous and destabilized cliff edges," said Hawai'i Volcanoes National Park Chief Ranger John Broward in a press release. "Crossing safety barriers and entering closed areas can result in serious injuries and death."
The Kilauea Volcano made headlines last summer when a sudden eruption rocked the Big Island, causing devastation for months.
Visitors are encouraged to never attempt to bypass barriers or boundaries in any and all national parks. Visiting and camping the Hawai'i Volcanoes National Park can be done safely when visitors understand the rules of the park.
Popular Articles: