The Dyrt Campers share their advice on camping at Tishomingo State Park.
---
Tishomingo State Park was named after Chief Tishomingo, a prominent Chickasaw leader who was highly regarded by his warriors for his integrity and moral character. The park tells a story of American history through its landscape of carboniferous sandstone, limestone, and the soothing waters of Bear Creek.
Today, Tishomingo State Park draws campers, climbers, and outdoor junkies from all over to enjoy the group facilities, multi-use fields, trails, fishing areas, and compass courses. Nearby, Haynes Lake brims with fresh-water fish, including bass, catfish, and bream. For those looking to indulge in an adrenaline rush, Bear Creek offers canoeing with Class I rapids and a path that winds through a mixed hardwood forest.
Camping at Tishomingo State Park
With so much to do at Tishomingo, we want to make sure you enjoy this Mississippi park as much as possible. So, we've assembled some sage advice from our campers at The Dyrt to help you put together an excursion you won't forget.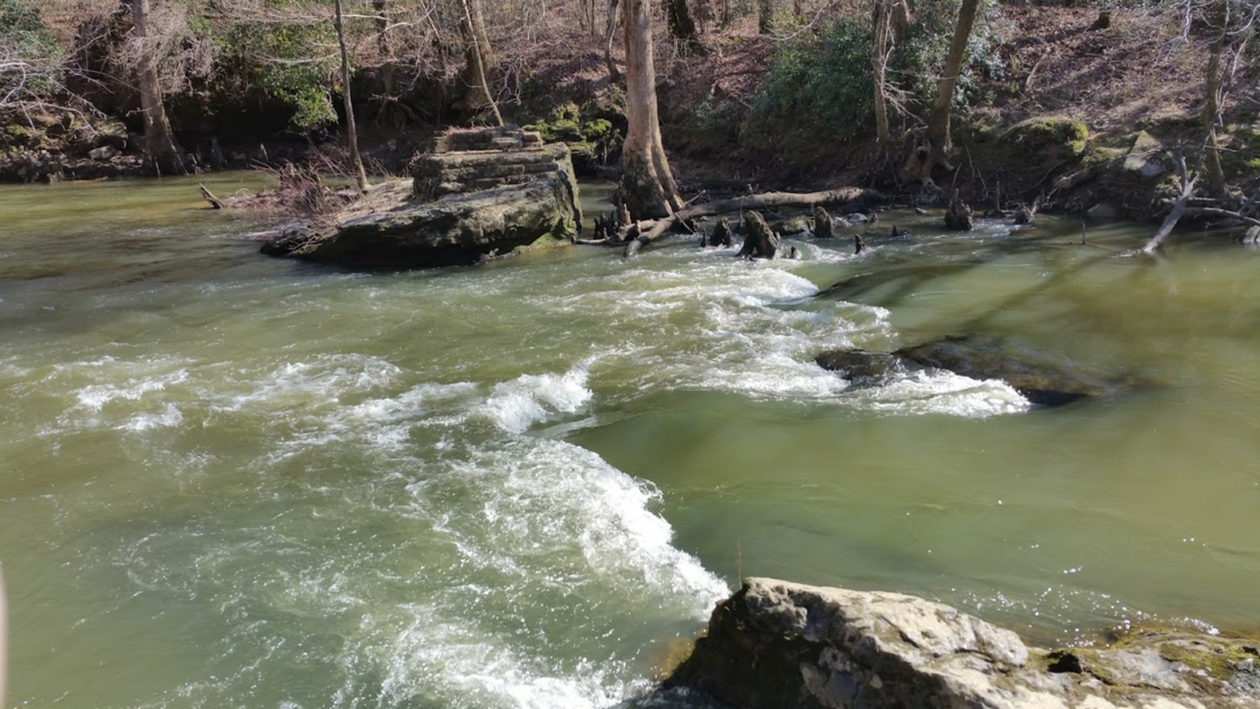 Image from The Dyrt camper Chris M.
1. Stay in a rustic cabin
Go back to simpler times by staying in one of the rustic cabins in the Tishomingo State Park. The cabins are perfect for small groups, providing room for up to four people. In each cabin will find a few extra perks such as a fireplace, air conditioning, and a screened patio. There are only six cabins total, so be sure to reserve yours early.
This park has a lot of extras like playing fields, kayak rentals, ranger programs, educational signage (history and nature), etc. We stayed at a tent site near the little lake and it was just lovely. There are also adorable cabins to rent." — The Dyrt Camper Lynn G.
2. Make this a stop along the Natchez Trace Parkway
The Natchez Trace Parkway is a two-lane cycling path that stretches 444 miles from Natchez, Mississippi, to Nashville, Tennessee. It pays homage to the historical "Old Natchez Trace" trail that was once widely used by Native Americans. The parkway cuts through the center of Tishomingo State Park, making this a convenient place to rest and recharge for the night.
"Beautiful campground near the Natchez Trace. Clean bathrooms with flush toilets and showers. Cyclists should know that although the State Park is on the Trace, you will need to ride several miles downhill to the campground. The downhill grade is very steep at one point with a 90 degree turn, making the descent into and ascent out of the campground a challenge with a fully loaded bike." — The Dyrt Camper Kathryn R.
3. Play disc golf
If you've never played disc golf before, Tishomingo State Park is a fantastic place for first-timers, offering three 18-hole courses to practice on. For a bit of insight on this game, players compete by throwing a disc from the tee area to a target. The person with the lowest number of total throws wins the game. Access to the courses at Tishomingo State Park are free of charge (included in your entry fee), while rental discs and scorecards are available at the park office.
"Had some great games of disc golf here, gorgeous course, and challenging. Camping was also enjoyable." — The Dyrt Camper Darryn C.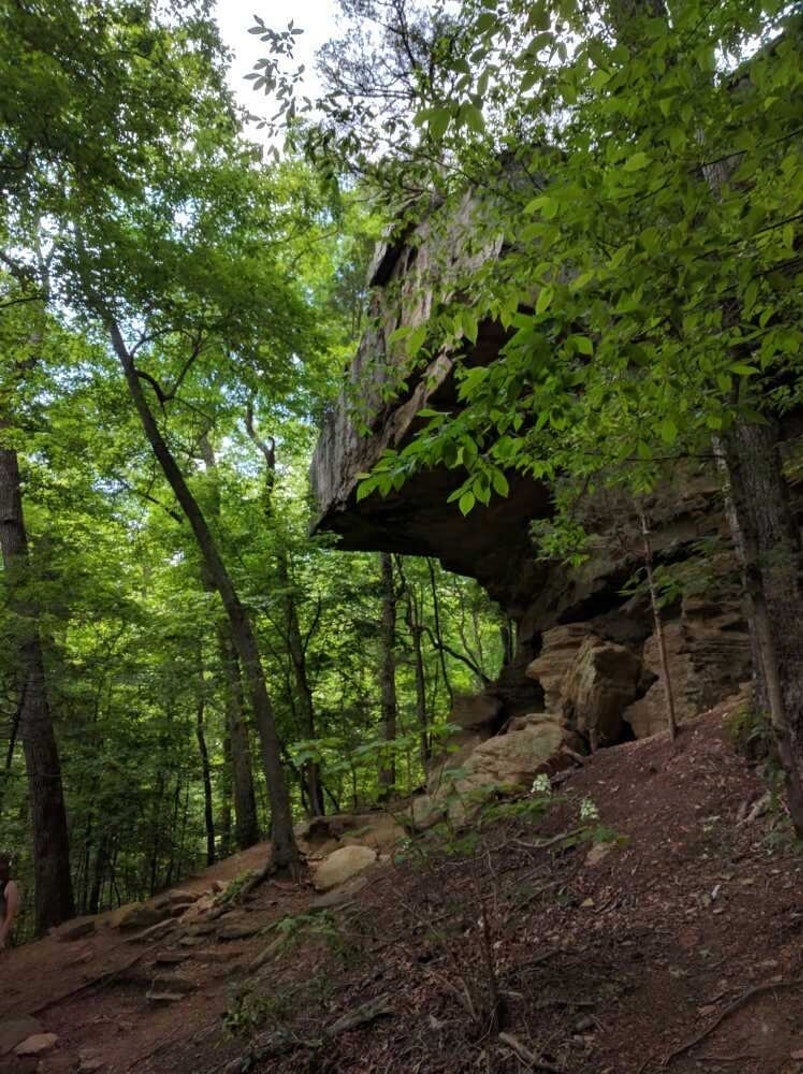 Image from The Dyrt camper Darryn C.
4. Get a permit to rock climb
Tishomingo State Park sits at the base of the Appalachians, providing mountain-chasers with natural slabs of rock to climb inside the park. Be sure to snag a permit in advance from the park office and don't forget your helmet. If you are a first timer, climbing guides are also available for hire within the park.
"Tishomingo is a great , beautiful park. It is the beginning of the Appalachian mountains. The campsites are nestled by a cool lake. I believe about 20 miles of hiking trails. A few small rock faces to climb. A very clean and quiet place." — The Dyrt Camper Chris M.
5. Try hiking all 7 nature trails
Hike at your own pace through the hardwood forest to explore the terrain of the Appalachian foothills. There are seven trails, ranging in difficulty from easy to moderate, including Saddleback Ridge and the CCC Pond Trail (.75 miles) or Flat Rock and the CCC Camp Trail (3 miles). With so many simple trails to choose from, you could even create a challenge of your own by hiking the entirety of the 13 trail miles over the course of a weekend.
"This is a wonderful place to stay for fishing, camping, hiking, or just sitting by the campfire. Waterfall was beautiful!! Can't wait to go back!" — The Dyrt Camper Amanda B.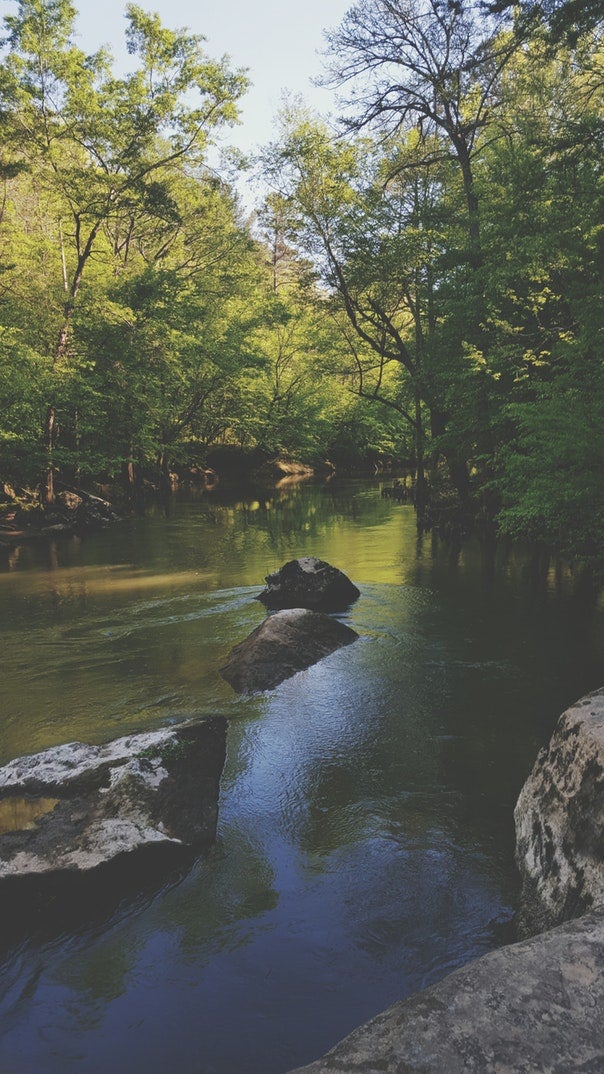 Image from The Dyrt camper Jennifer L.
6. Stay for a while
Tishomingo State Park is ideal for a plethora of activities, like the ones we previously mentioned, allowing you to easily keep your stay here as busy as you would like. There are also three pavilions for rent within the park, making this a fantastic choice for an outdoor get-together.
This is an incredible park! Packed with tons of hiking trails delivering beautiful views. Lakes, streams, creeks, waterfalls are all waiting to be discovered. Huge rock formations & cliffs for climbing. The park offers canoeing, camping, & cabins. Also a playground, disc golf, & swimming pool. My five year old and I love coming to explore here." — The Dyrt Camper Jennifer L.
Popular Articles: