This article about South Padre Island camping was brought to you by Stream2Sea, the makers of reef safe sunscreen to protect your skin and the ocean's ecosystems while enjoying your sun soaked vacation.
---
South Padre Island's soft, white sand beaches and nearly-endless summer has made it an endeared vacation spot for sun seekers in Texas. If the turquoise ocean and golden sunsets aren't enough to charm you, the opportunity to watch dolphins play from a restaurant serving locally-sourced oysters and ceviche just might. This seashore scene is budget-friendly compared to other beach towns in the U.S., but for a most cost effective trip, we recommend camping in one of South Padre Island's centrally located campgrounds to lounge below swaying palm trees and fall asleep to the sound of waves lapping at the shore.
College students annually flock to South Padre Island come Spring Break, but this seashore has had a rebirth in recent years as a landing place for both families and couples to take haven. Unless you're seeking the revelry that accompanies March, we recommend traveling and camping South Padre Island in any of the other 11 months of the year for a relaxed vacation. Summer can bring hurricanes however, so September through February are the best months to visit and camp at South Padre Island. The seashore is also easily accessible from Dallas and Houston, being only a day's drive away.
Below we've listed the best campgrounds within and near the town of South Padre. Each have a variety of amenities to suit families or couples alike.
Want to Escape Winter's Chill? Head to these Camping Destinations on Texas' South Padre Island
Many of these campgrounds are located close to town, so you'll have no trouble getting to restaurants and shops from your RV or tent. The town is walkable so you don't need to rent a car unless you're interested in exploring the outer communities of South Padre Island. The Island Metro is a convenient option to hop around town.
If you're more interested in spending your days in South Padre Island along the beach, there are also a plethora of water-sport activities, including kiteboarding, dolphin watching, beach horseback riding, fishing and of course, just lounging and reading a book is always encouraged. Check out these 4 campgrounds to help plan your idyllic South Padre Island camping vacation.
Rates:
Tent: $54

Prices are consistent year-round

RV: $57 – $90/night (depends on the length of vehicle.)

Prices are consistent year-round
Located on the southern tip of the island, South Padre Island KOA offers free wifi to campers and RV/tent sites with a view of Pier 19. You'll find a pool with the chance to take an aqua Zumba class at the on-site pool or regular zumba class for the terrestrial. Kids can play and build sand castles at the playground, or the whole family can dine at nearby Pier 19 Restaurant and Bar. Dogs are welcome, so bring your pets. You can also enjoy a soak in the hot tub after a long day. There are 50 max amp for RVs and a 98-foot max length for bigger vehicles.
"KOA does a nice job catering to the RV and family camper community. This location is no exception and is loaded with amenities and a great location as a full service RV resort. This place is nearly full most of the year. So, reservations are a must here. The campground is located on the Laguna Madre side of the island near the bridge leading to South Padre Island. They have a variety of camping options for RVs, campers, tents, and cabins. The site has a great boat dock for those wanting to try their luck at fishing. The ocean is about 1/2 mile walk across a couple of busy roads." –The Dyrt campers Steve and Ashley G.
Rates:
Tent: No tent camping.
RV sites w/ hookups: $45/night (winter); $60/night (summer)
RV dry sites: $20/night (winter); $25/night (summer)
Andy Bowie County Park is a lovely place to spend your days lounging under the sun and camping in South Padre Island. The park is tucked on the shores of the Gulf of Mexico on the northern end of the South Padre Island. With a bounty of amenities available to visitors, your camping experience will no doubt be both relaxing and convenient. Enjoy a surfside picnic underneath a pavillion facing the cobalt tides. Or cook up dinner with your pals on the BBQs offered at each site.
There are food concession, beach rentals, and a swimming area at the park, so there's no shortage of fun. This park is for RVs only, so if you're planning a tent camping trip to South Padre Island, you'll have to find accommodation elsewhere.
"If you love the beach and want some sunshine this may be a good option. The camp has good facilities and caters to camper trailers and RVs. They have bathrooms, showers, and picnic facilities. The park is across the street from a popular bird-watching center and sea turtle rescue facility. The park has some beautifully restored sand dunes and the beach is mostly unoccupied during the weekdays." –The Dyrt campers Steve and Ashley G.
Rates:
Standard RV Sites: $50/night (winter); $70/night (summer)
Tent Sites: $20/night (winter); $25/night (summer)
This is one of the most well known and cherished parks on South Padre Island and a gem for your next camping experience. There is over a mile of beach on the west side of the coastal park, which means it's a water-sport fanatic's utopia. Saunter from your campground to the beach for snorkeling, diving, parasailing, fishing and really any other aquatic adventure. If you're not a water athlete, enjoy an assortment of beachside restaurants serving seafood fare and more. Or take the whole family to the world-class water park located just north of the park.
Not only will visitors be able to relax and play at Isla Blanca, but the camping amenities are comfortable and clean. There are over 600 full hook-up R.V. sites, numerous tent sites, bathroom and shower facilities and shaded picnic areas.
"This campground is on the South tip of South Padre Island. You are on the Gulf and also on the inter coastal waterway. You are just a short walk to a beach or fishing. We love it here and there is so much nearby to check out. There is not much shade here." —The Dyrt camper Linda V.
Rates:
RV/Tent sites: $12 (summer); Free (winter)
Any South Padre Island camping destination is guaranteed to include premier beach access, but this camping area offers more solitude away from the southside hustle and bustle. While this beach camping area on the northern end of the island is primitive, campers can lounge on the beach in peace, get an adrenaline fix from windsurfing or watch dolphins from shore with a beer in hand. Because there are few amenities at this camping area, it is our most affordable South Padre Island camping option. The offseason is free for tent and RV campers alike.
Sit around a fire on the beach with your friends, and invite your dog to come too, as both are permitted on site. There are sun covered pavilions with picnic tables, restrooms and a boardwalk for beach access. A 4WD-vehicle is recommended to avoid the risk of getting stuck in the sand.
"We have a 4×4 which can come in handy for the soft sand areas. You can access with a truck or higher clearance passenger vehicle. This is dispersed camping without designated sites. They provide trash barrels but no other amenities. We like this setup and appreciate the freedom of camping at this type of site." –The Dyrt camper Steve & Ashley G.
---
This article was brought to you by Stream2Sea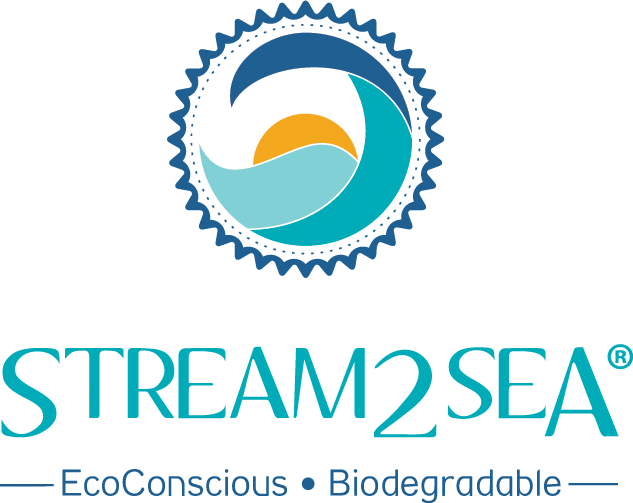 Stream2Sea are leaders in the movement to protect our oceans and their coral safe sunscreen helps minimize our impact on ocean life.
---
Related Campgrounds:
Popular Articles: