Virginia is for lovers, and the Smith Mountain Lake area is made for lovers of watersports, hiking, road trips, and stunning camping locations. The Appalachian Trail and the Blue Ridge Parkway traverse the region, giving the area a sense of history and importance. With a nest of trails, state parks, and lakes throughout the area, families, couples, and fun-loving individuals can all find something to do, remember, and love.
Smith Mountain Lake is the second-largest body of freshwater in Virginia. It is surrounded by the Blue Ridge Mountains and hemmed by 500 miles of shoreline. Located about three hours east of Richmond and one hour southwest of Roanoke, this lake is a prime vacation destination in Virginia.
Fast Facts About Smith Mountain Lake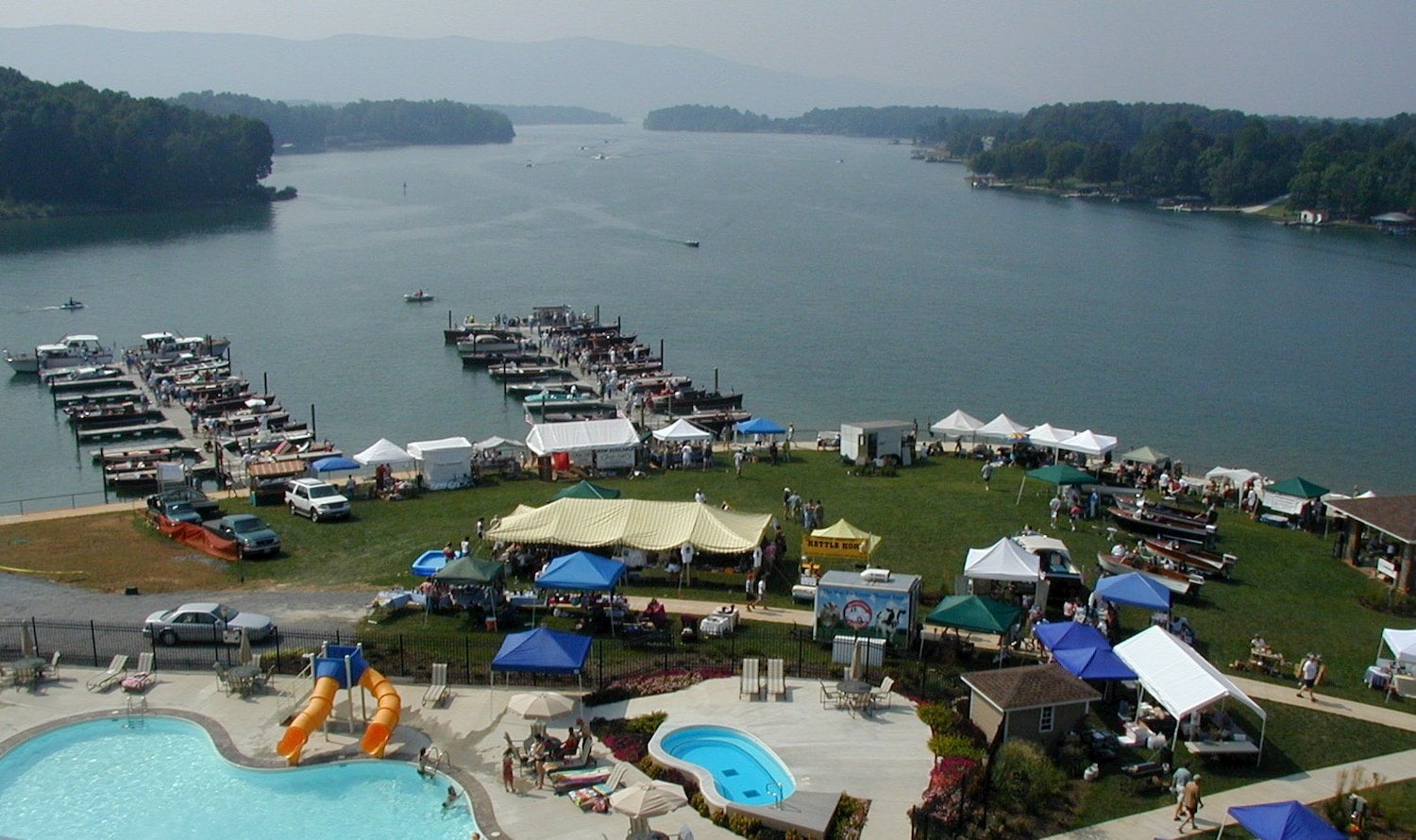 Here are some quick facts about the size, history, and best times to visit Smith Mountain Lake:
The lake stretches for over 40 miles and covers approximately 20,000 acres of surface area. It's impressive size makes it the second-largest lake in Virginia.
Construction began in 1960 to generate power for the Appalachian Power Company. Finished in 1966, the lake quickly became a hub of Virginia recreation. So far, it's done an excellent job of providing both power and pastimes to the state.
Smith Mountain Lake has approximately 500 miles of shoreline. This means that it's accessible from a variety of roads, but the visitor center is located along Route 908, right off of VA 40. Another great destination, the Booker T. Washington National Monument, is located on Route 122—just minutes from the lake. The monument commemorates the life and work of the famous African American statesman and educator.
Peak season at Smith Mountain Lake is Memorial Day through Labor Day, which means that you'll be paying the highest rental prices during this time. However, it's also when lake weather is at its warmest and sunniest.
Smith Mountain Lake Camping & Activities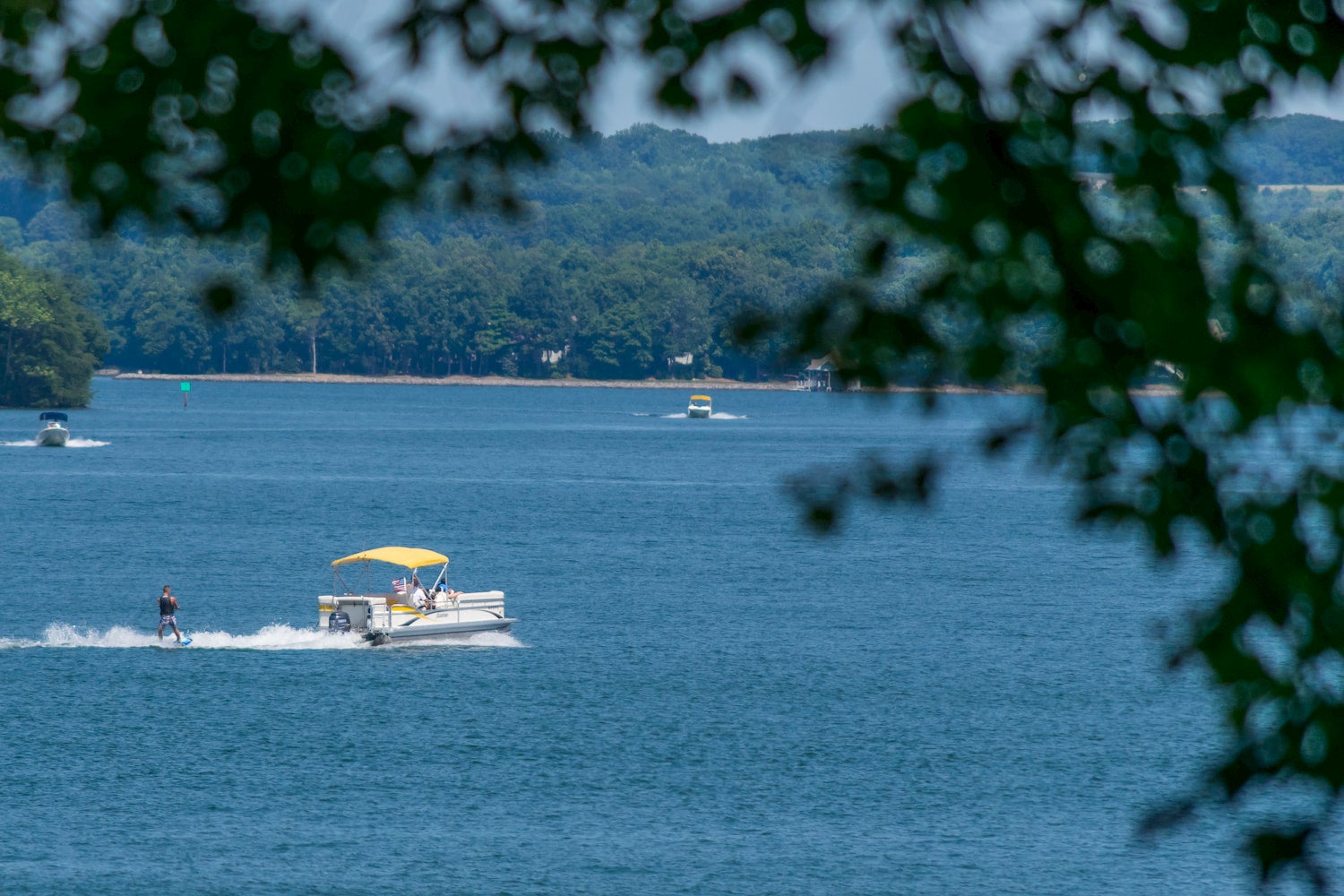 Perhaps unsurprisingly, parts of Smith Mountain Lake officially fall within the boundaries of Smith Mountain Lake State Park. While not particularly large, the state park boasts lakeside camping facilities that offer you a view of the water. With 13 hiking trails, secluded coves, boat launches, pine forests, scenic vistas, hardwood forests, and a 500-foot public beach that is often guarded, you won't run out of things to see or do.
Boat rentals are available at the state park, which means you can take your family out on jet skis, paddle boats, ski boats, pontoons, kayaks, or canoes between Memorial Day and Labor Day.
Fishing is also a popular activity in the park, with largemouth and smallmouth bass being sought after prizes among anglers. The park also hosts fishing tournaments.
This easy, beautiful trail takes in 1.2 miles of lakeside scenery, crossing wooden bridges and traversing a small, secluded island. Perfect for most skill levels, it's family-friendly and a great option for a kid's first hike.
South Virginia Camping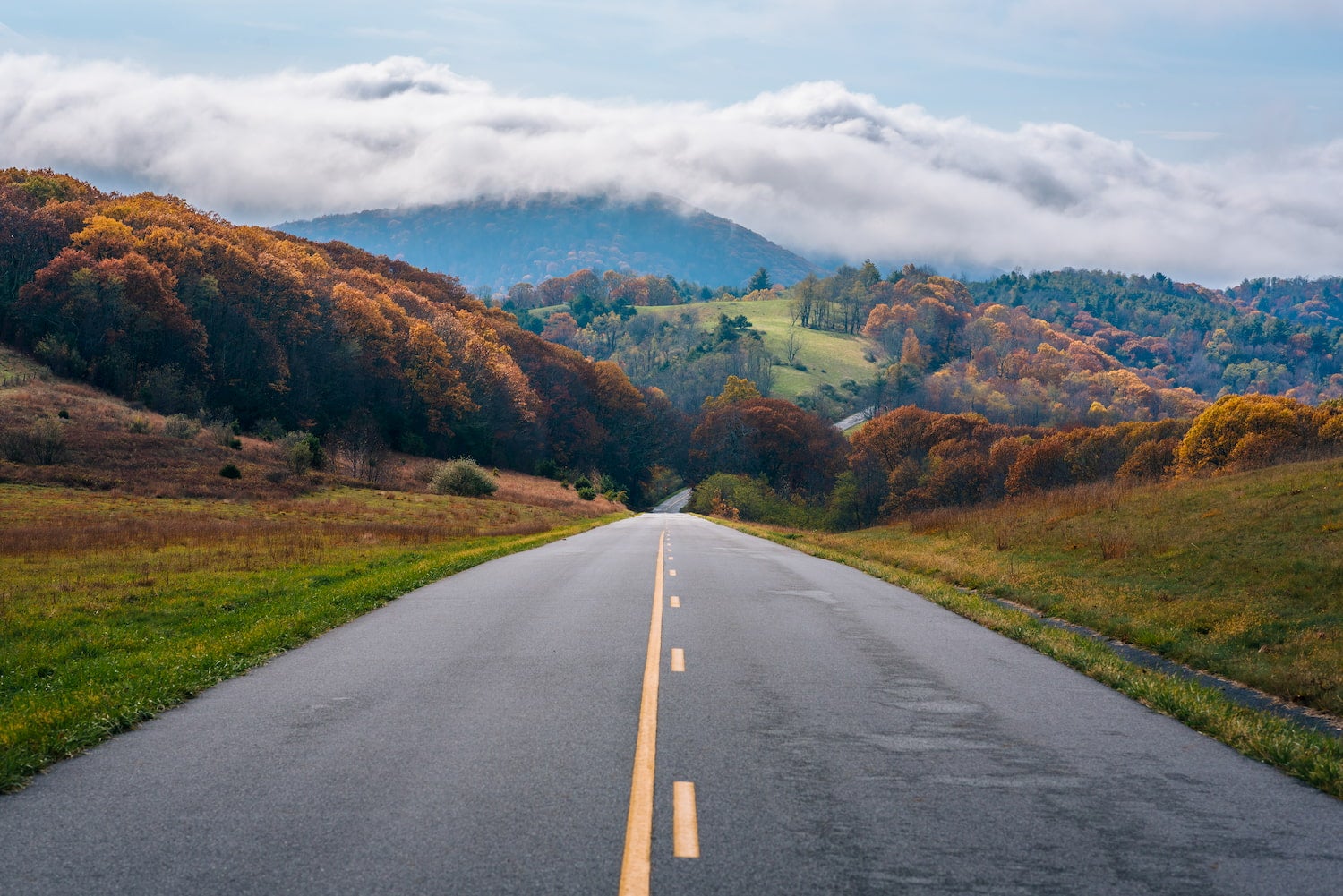 Smith Mountain Lake occupies a stunning region of Virginia. The state park is well-worth visiting, but while you're in the area you should also consider taking a small road trip through the heart of the state. The Blue Ridge Parkway beckons. With a multitude of smaller, less-visited lakes within easy driving distance, you'll find lakes that are stocked with fish and waiting to be explored by boat.
Nearby McAfee Knob, one of the most photographed portions of the famous Appalachian Trail, is a very popular day hike. The trailhead is located just an hour away from Smith Mountain Lake. It offers a 4-mile-long, 1,700-foot trek to the peak, which makes it perfect road trip material. Here are just a few of the other parks and campgrounds that shouldn't be missed on your journey through Virginia.
To get away from the crowds but still stay close to Smith Mountain Lake, Fairy Stone State Park is an excellent destination. With an equestrian campground, group camping, plenty of rowboats, and its own 168-acre lake, you can escape the summertime crowds but still enjoy all that the Smith Mountain Lake area has to offer.
Fairy Stone State Park campground offers reservable tent camping, tent cabins, yurts, RV sites, dispersed camping, and group camping. Pets and alcohol are both allowed, and it's full of modern conveniences, right down to sewer hook-ups and Wi-Fi.
Located an hour away from Smith Mountain Lake, Goose Point campground at Philpott Lake offers campers another chance to escape the crowds—as it's probably even quieter than Fairy Stone. While it lacks Wi-Fi, it's run by the U.S. Army Corps of Engineers, so you can expect nicely designed and maintained facilities. Military families especially will enjoy the friendly staff, and the bathrooms are notoriously clean. Guests can enjoy a plethora of watersports as well as a tranquil atmosphere.
The Peaks of Otter Campground is situated between two picturesque mountains along the Blue Ridge Parkway. If you're planning a Virginia road trip, this peaceful campground deserves a stay. Nourished by mountain streams, the crystalline 24-acre lake is stocked with bluegill and smallmouth bass. With 142 total campsites, 63 of them are reservable ahead of time, and the remaining 79 sites operate on a first-come, first-served basis.
---
Related Campgrounds:
Popular Articles: