Based in Reykjavik, Iceland, Arctic Trucks rents overloading vehicles and offers guided tours to help visitors tackle the islands remote terrain. Overlanders are reacting strongly to Arctic Trucks' newest creation—The Mercedes Sprinter AT44.
Mercedes Sprinters are well known for their power and spaciousness, but this rig's additions up its off roading capabilities majorly. The Mercedes Sprinter AT44's combination of factory turbo diesel v-6 and 319 cubic feet of cargo capacity allows drivers to take anything and go anywhere.
To expand the Sprinters capabilities even more, the mad scientists at Arctic Trucks added four brawny off-road tires to the chassis.
Take This Powerful Mercedes Sprinter Through Iceland's Offroads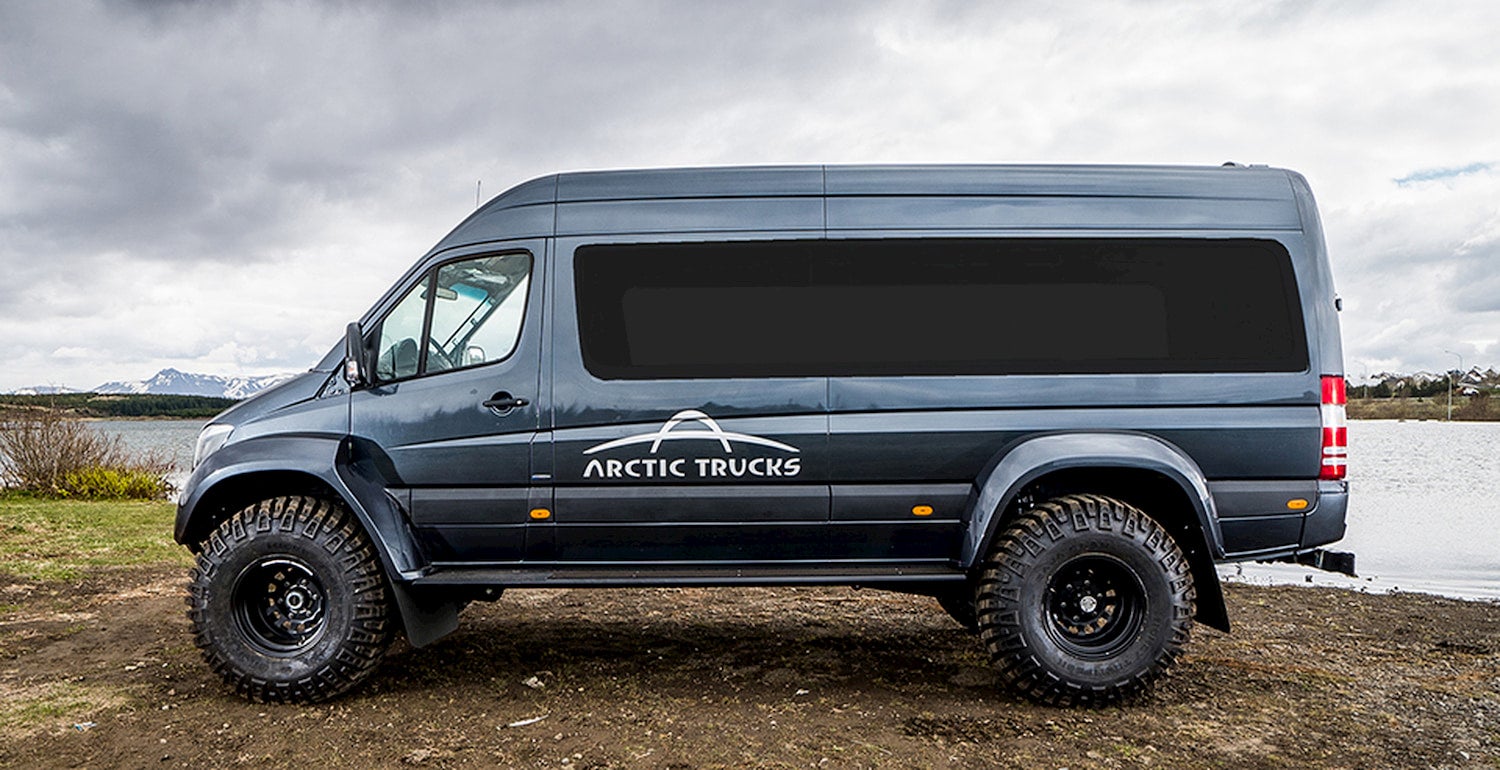 If you're not already inspired to buy a plane ticket, hear this. 75% of the entire island's population lives on the westside of the island, in Reykjavik. That means that most of the 29,769 square mile island is undeveloped and uninhabited.
In other words, Iceland is an overlander's dream – especially in a Mercedes Sprinter AT44. See more info about this rig from Arctic Trucks here.

Popular Articles: