This guide to the Olympic National Park rainforest is brought to you by Gregory. They make tough hiking backpacks that conform to your shape, ensuring you and your gear make it to the campsite in one piece, whether you're walking from the car or backpacking for days en route to your destination.
---
"Green was the silence, wet was the light, the month of June trembled like a butterfly," once wrote Chilean poet Pablo Neruda. While it's fair to assume Neruda was referencing the rainforests of South America, it's hard to think of a better description of the multiple rainforests in Olympic National Park—in particular the Hoh Rainforest, one of the emerald gems of the U.S. national park system.
The Hoh Rainforest is tucked deep within a glacial river valley less than fifty miles from the Pacific Ocean. It sits in the shadow of Mount Olympus, the 7,980-foot peak that gives the park its name, and is a solid half-day drive from bustling Seattle. In addition to the lush biodiversity you'd expect from a temperate rainforest, that remote quality makes Hoh one of the quietest places anywhere on earth, almost completely free of any human noise pollution.
Immersing yourself in this lush, green world can be a peaceful forest bathing experience or a challenging excursion into the wilderness. However you choose to enjoy it, you'll find peace and quiet abounds.
You Can Find 'One Square Inch of Silence' in this Olympic National Park Rainforest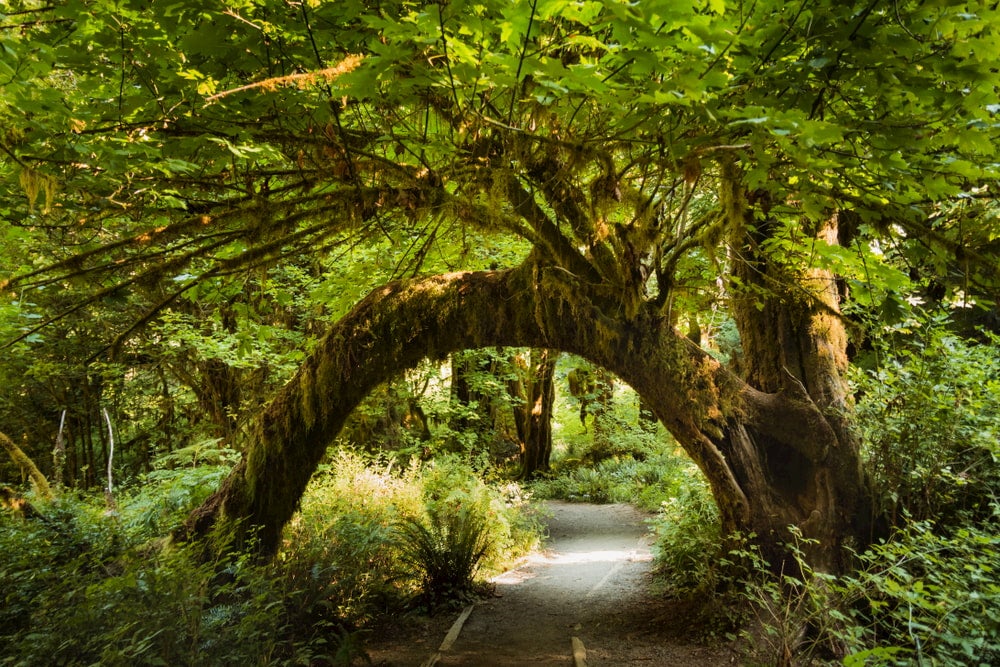 Amid the Hoh Rainforest's carpet of sword ferns and Jurassic-scale big leaf maples, acoustic ecologist Gordon Hempton created the One Square Inch of Silence project at precisely N48.12885°, W 123.68234° and 303 feet above sea level. Much like a dark sky park offers humans and animals respite from light pollution, the One Square Inch project is designed to combat what Hempton's team calls "human noise intrusions."
That includes noise pollution from aircraft, motor vehicles, electrical grids, appliances, air conditioners, and other trappings of modern life. "It is our birthright to listen, quietly and undisturbed, to the natural environment and take whatever meanings we may from it," writes Hempton for the One Square Inch website. "By listening to natural silence, we feel connected to the land, to our evolutionary past, and to ourselves."
The idea of protecting just one square inch of this Olympic National Park rainforest is that the lack of noise will radiate outward from one tiny corner, the same way the sound of an airplane radiates from miles away. That means that in the Hoh Rainforest the sounds you hear, more than most places on earth, will be only organic. If you stand still and quiet, you'll be listening to the bugling of Roosevelt elk, the gurgling of the Hoh and Bogachiel Rivers, the prattling of red-breasted sapsuckers and the call of northern pygmy owls, and your own heartbeat.
Where to Find Camping in the Hoh Rainforest
There is a lot more of Olympic National Park's rainforests to explore, though, than just that one inch protected by Hempton. In the Hoh Rainforest alone there are numerous hiking trails to carry you through a rich scenic and sonic landscape. The Hoh River trail is one of the longest, extending 17.3 miles to Glacier Meadows on the edge of Mount Olympus.
The hike to Five Mile Island is a nice round day hike at 10.6 miles roundtrip. Much shorter and more accessible are the .8 mile Hall of Mosses Trail and 1.2 mile Spruce Nature Trail. There are several Hoh rainforest campgrounds, too, some reservable and some first come, first serve.
Close to both the Hoh Rainforest Visitor Center and Ranger Station, this gem is the perfect home base for hiking the rainforests of Olympic National Park. There are 78 first-come, first-served campsites, flush toilets, and potable water, but no showers. Wildlife, including elk, have been known to sleep between the close-set campsites from time to time.
With so many trails close by and quintessential Pacific Northwest woodland scenery to absorb, it's no wonder this is such a popular spot.
"The drive in to the campground is nothing short of magical. I kept expecting fairies and unicorns to cross the road. While we didn't see any mystical creatures, we did see elk, ducklings, slugs, deer, and ravens. Great for car camping and families." –The Dyrt camper Xoë M.
While You're There, Visit These Other Olympic National Park Rainforests
Of course, the Hoh river valley isn't the only place around Olympic National Park to camp, or the only rainforest to explore. There are dozens of campgrounds and rainforests in or near Olympic National Park, including Bogachiel State Forest and Quinault rainforest. Bogachiel is a shorter drive from Seattle than the Hoh Rainforest, and is still only about 40 minutes from some of the most spectacular beaches on the Olympic peninsula. Quinault, meanwhile, is within the boundaries of the National Park, centered around both the Quinault River and Lake Quinault.
Like the Hoh rainforest, Quinault and Bogachiel both receive whooping amounts of precipitation—as much as 12 feet a year—that help these Olympic National Park rainforests grow the huge trees and lush ferns and moss that makes this corner of Washington so iconic. Don't forget a backpack rain cover for your hiking backpack, though. Whether you're exploring the Hoh, Bogachiel, or Quinault rainforests for a few hours or a few days, a rainy forecast isn't out of the question.
Despite the rain, herds of elk, and mushroom colonies they have in common, neither Bogachiel or Quinault are quite as quiet as the Hoh Rainforest and its square inch of silence. There are more roads, flight paths, and human settlements that make them convenient, comfortable places to camp. But in at least one of Olympic National Park's rainforest river valleys, campers can get an earful of what the world sounded like before the clamor of modern life set in.
---
This guide to the Hoh Rainforest was brought to you by Gregory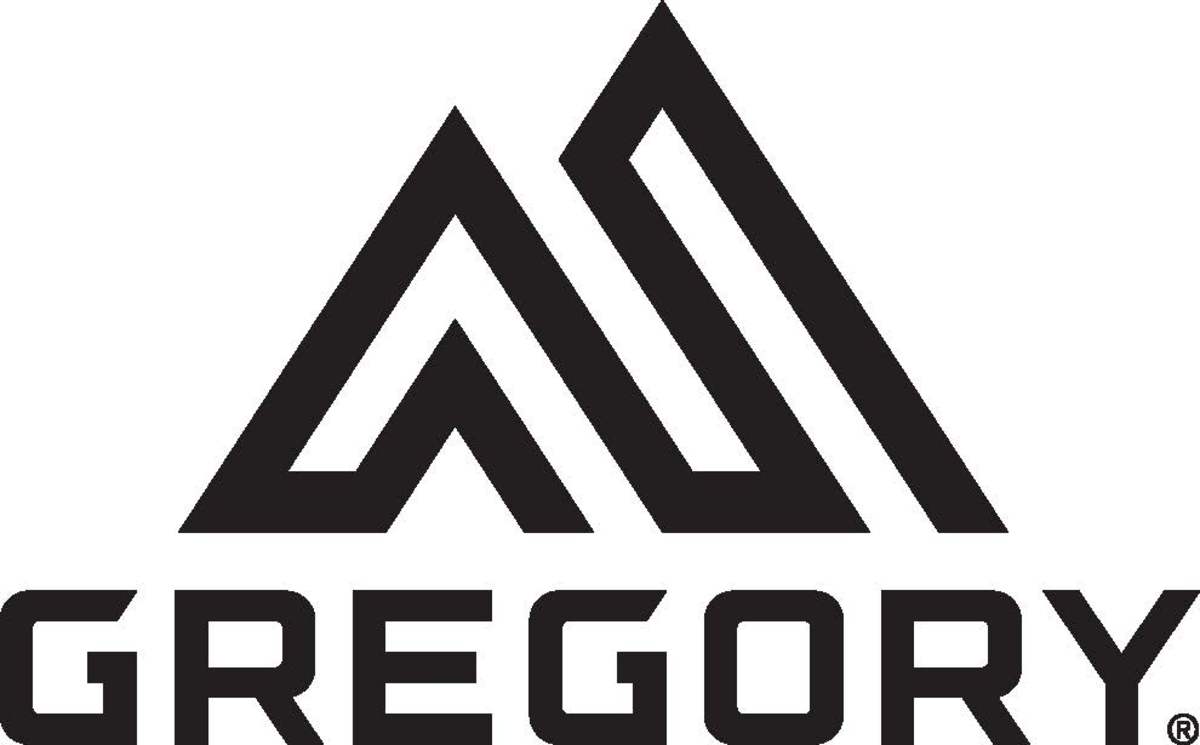 Pick up one of their hiking backpacks to foster your peaceful, moss-filled, hiking adventure.
---
Related Campgrounds
Popular Articles: