Indian Springs State Park draws flocks of visitors and regulars to its spring waters year-round. Located in the heart of Georgia, these natural springs have captivated locals and visitors alike for centuries.
The natural spring water smells  potently of sulfur. Nevertheless, people continue to drink the water for the long-held beliefs of its healing properties. The tradition of drinking the water for its healing powers started hundreds of years ago with the native Creek Indians.
Find Mineral Water, Museums and More at Indian Springs State Park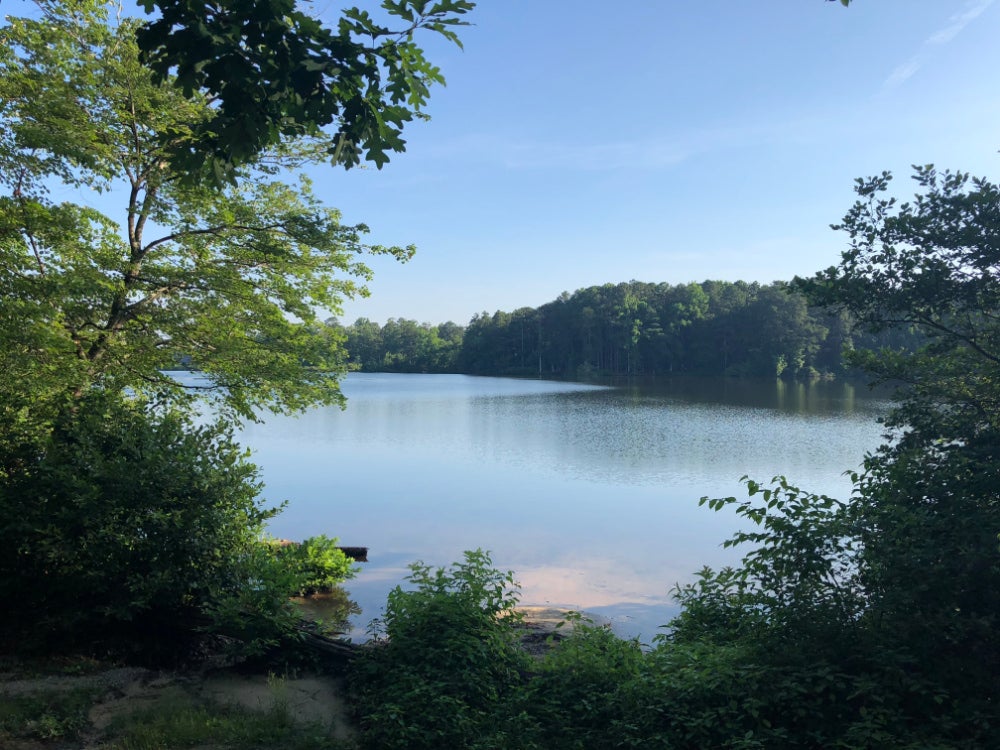 Indian Springs State Park is (Possibly) the Country's Oldest State Park
Creek Indians lived what is now known as Indian Springs long before the Europeans ever stepped foot on the land. In 1825, the Creek Indians surrendered their land. This was the aftermath of pressure from U.S. troops and a devastating civil war between Upper and Lower Creek Indians
Creek Chief William McIntosh ultimately signed a treaty that traded all Creek territory in Georgia for land along the Chattahoochee River. Chief McIntosh would later be killed by other Creek Indians for failing to act in their interest.
The land became a protected public recreation area in 1826. According to Georgia State Parks, this agreement made Indian Springs State Park, "the oldest state-owned recreation area in the country."
Hike or Bike your Way to the Dauset Trails Nature Center
From Indian Springs State Park, you can hike 5.9-mile along a multi-use trail among hardwood trees. If you're looking for an interesting halfway stop, the Dauset Trails Nature Center has you covered.
Hikers will find classic Georgia flora like blazing azaleas, jack in the pulpits, and trilliums at the Dauset Trails Nature Center. There are also more than 20 miles of trails that can accommodate hikers, bikers, and horseback riders.
Dauset Trails started as a rehabilitation facility for injured animals. Today, the nature center still takes in orphaned and injured animals and protects them in exhibitions. Dauset Trails has cared for river otters, barred owls, alligators, farm animals, and even cougars.
Keep in mind that the owners prohibit dogs in the nature center.
Explore More History At The Indian Springs State Park Hotel and Museum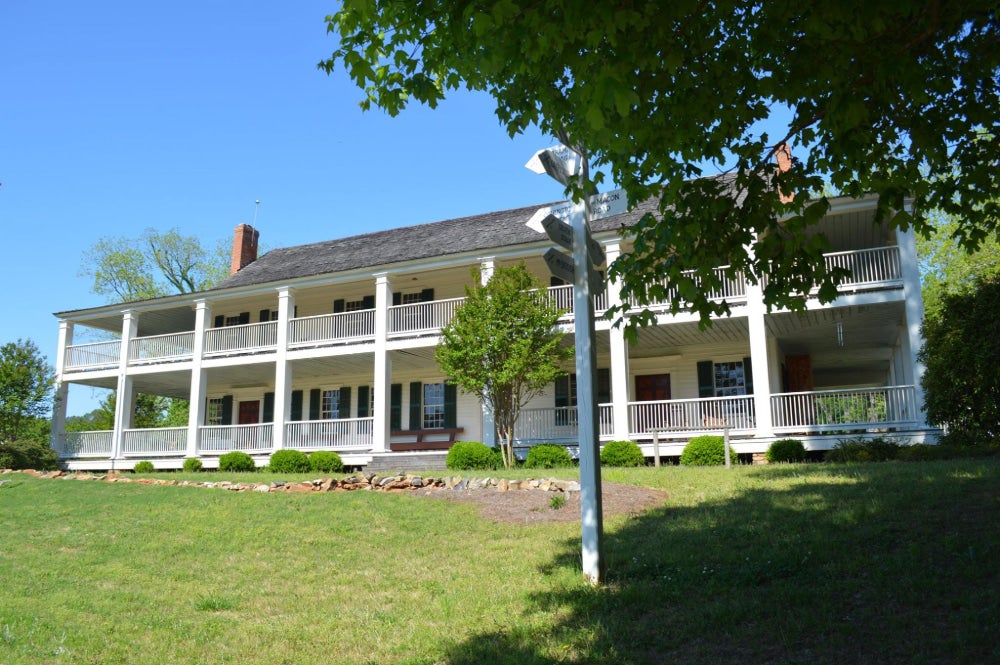 Chief McIntosh built the Indian Spring Inn in 1823 before giving the land to the Georgia state government. Today, the historic site still stands and operates as a hotel and museum. The building claims the title as the only standing "antebellum Spring Inn" in Georgia.
Visitors can tour the Indian Spring Hotel and Museum on weekends from Memorial Day to Labor Day.
The Mineral-Rich Water is Free to Contain and Take Home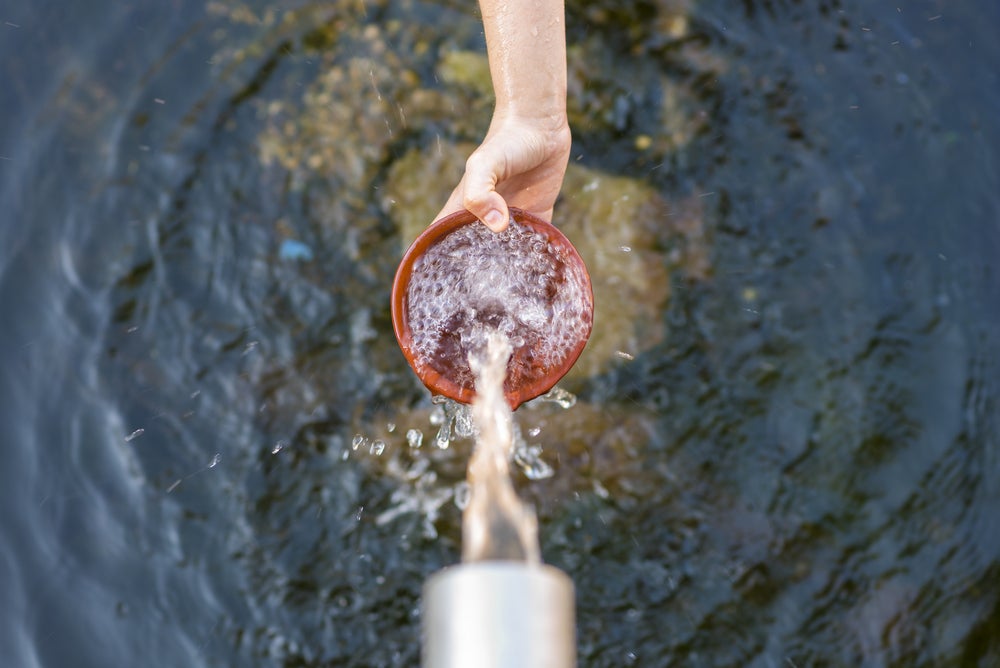 Anyone is allowed to visit, bottle, and take some of the mineral dense water home with them for free. Some even claim that it's the only water they'll drink.
There is a well where you can fill up your water bottle with the healing water. The park places the actual limit at 25 gallons per vehicle, and prohibits the use of glass containers.
Are There Really Health Benefits?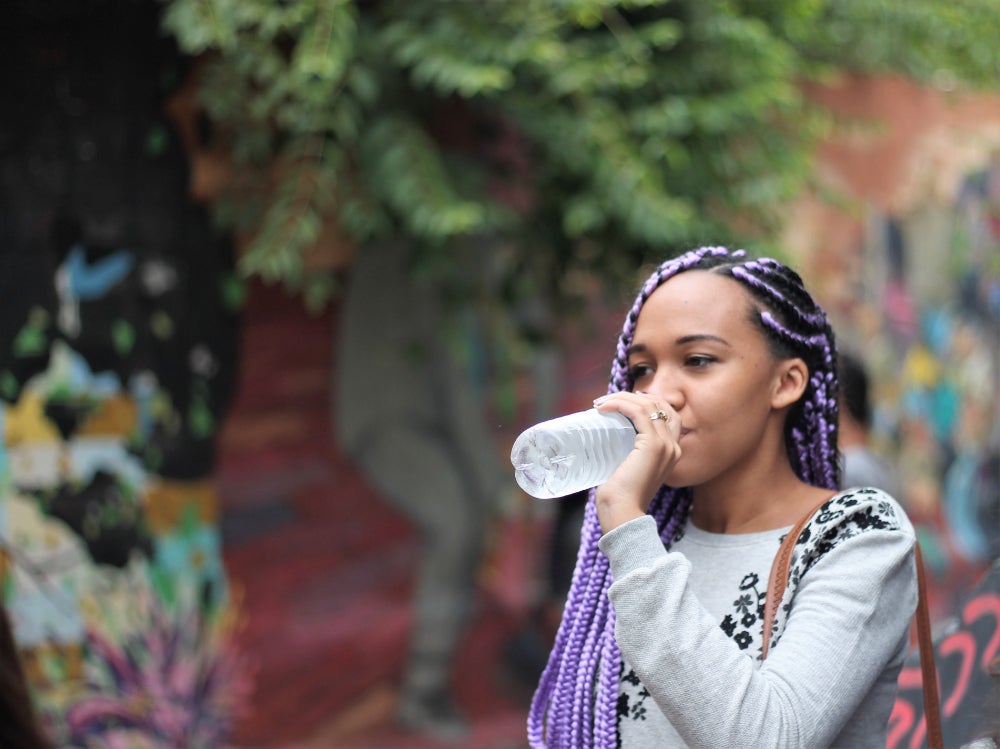 There are rumors among locals and visitors alike about the benefits of drinking the water. Specifically that the artesian spring water helped treat digestion issues, gout, rheumatism, and even cancer.
In a 2017 article from the Jackson Progress-Argus, Sherri Ellington reported the water revealed several minerals present in the water. Some of these minerals include silica, chlorine, sulphur trioxide, carbon dioxide, sodium oxide, potassium oxide, lime, magnesium carbonate, and more.
According to a study  from a medical school in the Netherlands, these minerals can have a favorable effects on the body. This includes positive effects on blood pressure and other bodily processes.
Many people believe the minerals in the water can cleanse toxins from the body.
Camp Near the Healing Springs at Indian Springs State Park
You may choose to paddle the wide waters or McIntosh Lake or splash around in Sandy Creek. Or maybe a tranquil walk through the dense forest of Indian Springs State Park is more your style.
And your trip doesn't have to be confined to one day. The whole park spans 528 acres, so campers have access to 60 tent, trailer, and RV camping plots across that land. Ten cottages and a group shelter are also available for reservation at the local campground.
All campsites are equipped with electric, and fees for one night's stay starts at $30. A sewage dump station, laundry facility, restrooms, and plenty of stone pavilions are also accessible. Fortunately, you can start planning your Indian Springs State Park for any season, as the park is open year round.
The enchanting, thick Georgia forest has inspired couples to make Indian Springs State Park their wedding destination.
---
Related Articles:
Popular Articles: