Dry Tortugas National Park is a popular Key West destination for campers, treasure hunters, and tourists all over the world. While only accessible via ferry or seaplane, this secluded Florida National Park is well worth the visit if you're looking for a premier camping destination.
---
Dry Tortugas, named after the presence of sea turtles and lack of freshwater, is a group of islands located 65 miles west of Key West, Florida. Since their discovery by Spanish explorer Juan Ponce de León in 1513, the islands of Dry Tortugas have been a staple of wonder and amazement for Florida Key West travelers all over the world. Dry Tortugas is known for being especially difficult to access—there is no car access to the park and no amenities once you're there. But that's all part of the attraction. You're really getting away from it all out there. 
While it may be a secluded oasis of natural wonders, the majority of this national park's allure actually lies under the water; only 1% percent of Dry Tortugas consists of surface land. That being said, the lack of exposed land shouldn't stop you from visiting. In 2018 alone, more than 80,000 visitors came to Dry Tortugas via seaplane or ferry to enjoy world-class snorkeling and the endless ocean views. 
If you're an eager camper looking to discover tropical beauty, you're in luck. We'll help you get there, find the best Dry Tortugas camping, and visit the most interesting exploration areas. 
Should you take the Dry Tortugas Seaplane or the Ferry?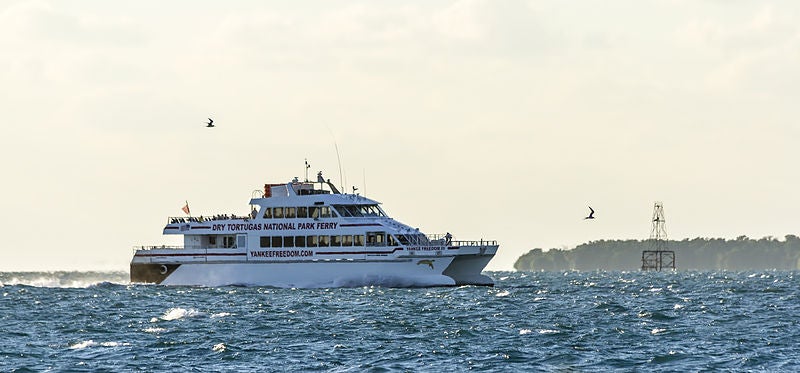 We mentioned that Dry Tortugas isn't exactly the easiest park to get to. Like most people, you' probably don't own your own boat to charter over to Dry Tortugas. Many people choose to take the Dry Tortugas Seaplane services which offers panoramic views of Fort Jefferson and the rest of the scenic National Park. However,  If you're trying to find camping, ferry is the only way to go. The Yankee Freedom Ferry is going to be your best bet to accessing the Dry Tortugas national park. Here's everything you need to know about the Dry Tortugas Ferry:
What (not) to bring:
The Yankee Ferry offers a list of common items to bring to Dry Tortugas. If you're not familiar with what items to bring for your Dry Tortugas camping trip, check out our summer camping guide here. That being said, there are some things that you can't bring:
No pets are allowed on the Ferry (Service Dogs are the exception.)

Compressed Gas Canisters  

Flammable Accelerants

Firearms of any kind
Where to Board:
Getting to the Dry Tortugas Ferry is actually pretty easy. You can find it at 100 Grinnell St, Key West, FL 33040. They can also be reached at (305) 294-7009. If you don't have GPS, here's directions to the Dry Tortugas ferry:
When you arrive in Key West Florida, you'll simply follow Palm Avenue until you reach Eaton St.

Hang a left at Eaton St. and follow it for a bit until you reach

Bien Sandwich Shop

on Grinnell St.  

Take a right on Grinnell, and the Yankee Ferry will be at the end of the road on your right hand side, across from

Dante's Key West.
When to Board:
The Dry Tortugas ferry schedule is the same every day, unless weather happens to get in the way. If you plan to stay more multiple days, be warned as campers are only permitted to stay for a maximum of 3 days, due to the limited space on the islands.
CHECK IN TIME:

7:00 am (Although campers should arrive by 6:30am)

BOARDING TIME:

7:30 am

DEPARTURE TIME:

8:00 am

ARRIVE AT FORT JEFFERSON:

10:15 am (Depending on Weather)

FORT JEFFERSON TOUR:

11:00 am

LUNCH:  

11:00 am – 1:00 pm

DEPART FROM DRY TORTUGAS:

3:00 pm

ARRIVE BACK:

5:15 pm (Depending on Weather)
What Does It Cost?
While it's possible to visit the Dry Tortugas via boat or seaplane, if you plan to camp the Dry Tortugas, Ferry or private boat is the only way to get there. Within Dry Tortugas National Park, camping requires a nightly fee of $25-$35 from the park-rangers, and the Yankee Ferry recommends making camping reservations at least 8-10 months in advance of your trip due to the limited nature of the program.
Adults can expect to pay $180 (and $125 additional per child ages 4-16) for a round-trip ferry ride to Dry Tortugas. This is only for the day however. If you're looking for Dry Tortugas camping, expect to spend $200/adult, and $145/child for 3 nights (4 days) of camping. This does not include the nightly fee required by Dry Tortugas National Park Service.
Dry Tortugas Camping Rules, Tips, and Tricks
We want you to be as prepared as possible for your trip to the Dry Tortugas. Here's some of our essential tips, tricks, and things to consider when planning your trip.
What Should I Bring?
There's a lot to bring, so be prepared.

Dry Tortugas has only

primitive camping

which means finding extra snacks and ice is next to impossible. While you can shower off at the ferry when you leave, if you're there to camp you'll need to be prepared. Bring your own water purifier, bathroom supplies, and food. Check out our

primitive camping checklist

for a full list of items to bring along on the trip.
Dry Tortugas can get windy.

Some of The Dyrt campers have reported steady winds of 20-30mph during their trips. It's important to bring storm-proof matches, quality tinder/fire-starting fluid, and a strong, wind-resistant tent to provide shelter and stay warm.
It's not completely barren of resources

Dry Tortugas, while being a bit of a challenge to camp, offers lots of resources to make your stay more enjoyable. If you forgot to bring your own snorkel gear, the Yankee Ferry has snorkeling gear provided for passengers, free of charge. In addition, travel carts are available at the Fort Jefferson dockhouse to make transporting your items around easier.
Where to Camp in Dry Tortugas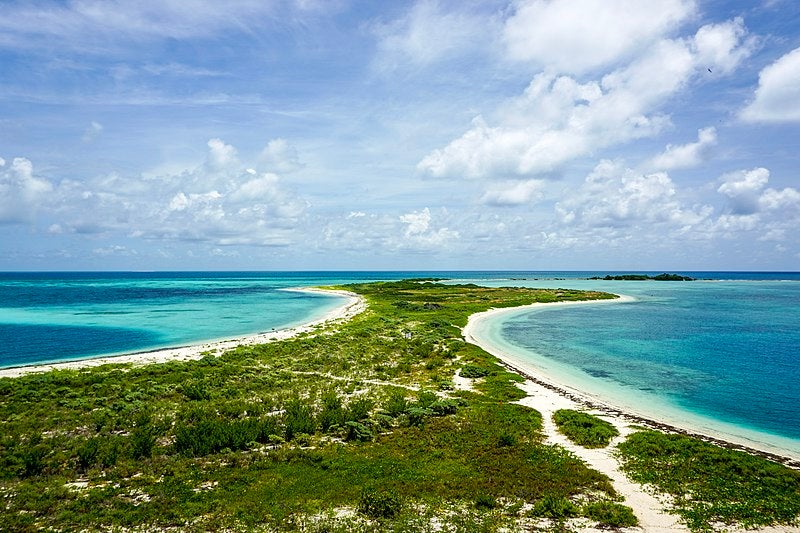 Camping in Dry Tortugas National Park is limited. The best way to experience the area is by booking in advance and camping on the island itself. These two campgrounds are your best bet for experiencing this unique national park. 
Garden Key Campground, Florida
Located on the same island as Fort Jefferson, Garden Key Campground must be one of the most unique campgrounds in the country. Getting there, however, requires a little more preparation than other campgrounds. Like we mentioned earlier, camping here is very primitive and you will have to bring all the supplies, including water. At $195 for three nights, it might seem like you should at least have access to clean running water, but camping in Dry Tortugas is worth the price.
The campsites have the benefit of being full of shaded areas to get out of the sun. In addition, there are lots of sandy areas to explore and nothing tops having a picture perfect view of crystal blue sea directly outside of your tent.
Want to know more about the Garden Key Campground? Check out reviews from our other campers who have visited. Reviews & Photos
Boyd's Key West Campground, Florida
If you're needing a spot to stay before you visit the islands, you're in luck.
Located in the city of Key West, Boyd's Key West Campground seamlessly blends the rustic feel of Key West with modern convenience. Perfect for families looking to explore the national park, this campground is RV friendly and located right on the water with its own boat launch and dock. The site is also conveniently located to the heart of all the activities that Key West has to offer. Reviews & Photos
Dry Tortugas Attractions
World Class Snorkeling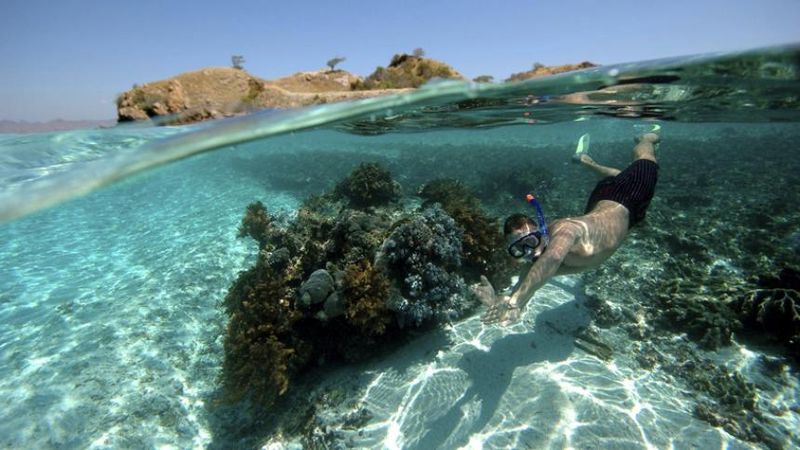 Having the majority of this national park underwater makes for some amazing snorkeling. The colorful coral reefs are full of marine life and offer the opportunity to swim among tarpon, sizable groupers and spot the odd sea turtle. With gorgeous sunsets and warm-white sand to sink your toes in, camping here is both a breathtaking and relaxing experience.
The Yankee Ferry will provide snorkeling gear and resources if you don't have access to your own. This includes a map to various locations throughout Dry Tortugas National Park that will lend to the best snorkeling available. Be advised, if you're camping during the winter you may want to bring a small wet-suit as water temperatures can drop to as gold as 70 degrees.
What's the deal with Fort Jefferson?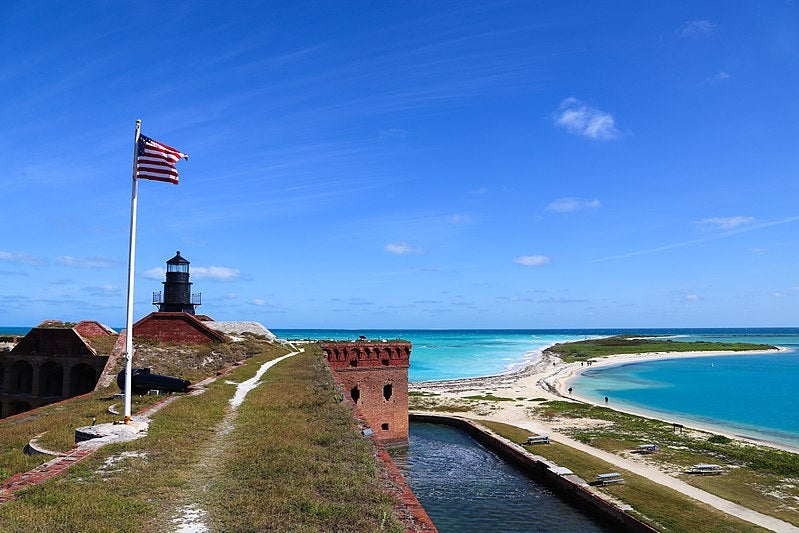 If water isn't your thing, another major draw to this region is the historic, Fort Jefferson. As one of the main structures on the Garden Key island, Fort Jefferson's construction began in 1846 to protect the Florida coastline and to be a strategic position for the United States in the Gulf of Mexico. Not only is Fort Jefferson fascinating, but it's imposing red bricks make an idyllic contrast against the islands crystal clear water.
Watch your step when visiting the second level though, especially if you have children with you. Many areas of the second level were never finished, and can be dangerous if you happen to be a little clumsy.  It's worth the risk as you'll learn about Dr. Samuel Mudd, and his criminal escape attempt.
An Unparalleled Sea Kayaking Experience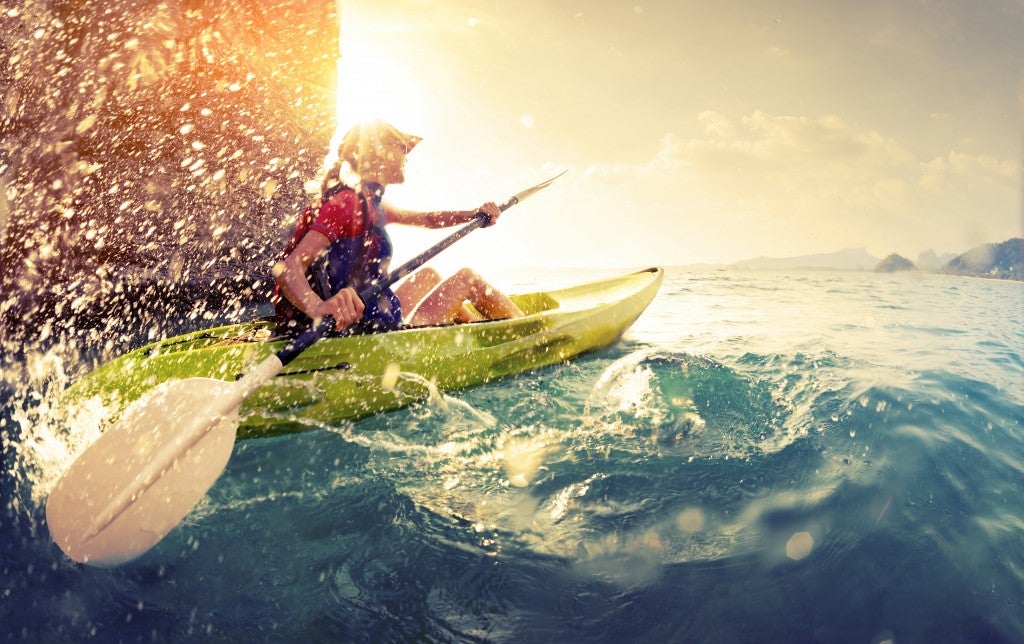 Dry Tortugas offers expansive views of the blue, beautiful Gulf of Mexico via sea kayaks. A long-standing tradition for these Islands, sea kayaking is one of the most treasured sports for visitors year round. The Dry Tortugas National Park website offers more details about their rules and requirements of Sea-Kayaking in their water. Here's some takeaways:
It's possible to have your own kayak transported on the Dry Tortugas ferry for a low cost of $20 as long as you arrange ahead of time. Only 3 kayaks can be transported per trip.

Your kayak can be no longer than 15.5 feet, and must be ocean-going.

Bring your own handhold radio for safety. 

Loggerhead Key

is one of the most popular paddling destinations, however it can take hours to paddle all the way through. Be sure to plan plenty of time for sightseeing, snorkeling, and more.

Kayak Rentals are available. You can pre-arrange them to be added to the Dry Tortugas ferry. Call Marty at 305-741-1934 for current rates and availability. Please note: he will only rent to two or more people for safety reasons.
There's no shortage of fun activities in Dry Tortugas
If you'd rather not deal with exploring Fort Jefferson, and don't feel up to braving the wave-ridden sea or the depths of natural aquatic life via snorkeling, there's still tons of fun things to check out.
If you have a

Florida Saltwater fishing

license, bring your gear!

There are hiking trails and viewpoints sprawled throughout the various islands for your pleasure.

Check out the stalactites and stalagmites that hang all throughout Fort Jefferson.

The waters have old shipwrecks from ages past all throughout and surrounding the various islands.

Dry Tortugas is a premium bird-watching location for travelers every year. Hundreds of thousands of birds make their migratory stop here every year in the Spring. Look for Peregrine falcons as well which make their stop in the fall.

Bring some bread and feed the fish on the docks. This attracts both bigger and smaller fish for your viewing enjoyment.
---
Discover even more Florida camping destinations with The Dyrt. 
Popular Articles: