In the small town of Williston, the earth cracks open and plumes of steam rise from the cavernous depths of Devil's Den Florida. Venturing down, ancient, stalactite-toothed caves and translucent waters fill the ancient sinkhole. It's little wonder why early settlers viewed Devil's Den Spring as a portal to the underworld.
In Florida, Devil's Den visitors coming during colder months can see thick plumes of fog. This fog is actually vapor released by the Devil's Den prehistoric spring waters that pool beneath the Earth's surface. Amazingly, this spring remains at 72 degrees year-round. Today, rather than fearing this ancient spring, many have taken to its heavenly, clear waters for scuba and snorkeling adventures.
Luckily, the privately-owned sinkhole is open during all seasons and perhaps appropriately, considering the namesake, only closed on Christmas.
If you're looking for a unique Florida camping experience, considering taking the plunge into Devil's Den Florida.
Devil's Den Florida: Everything You Need to Know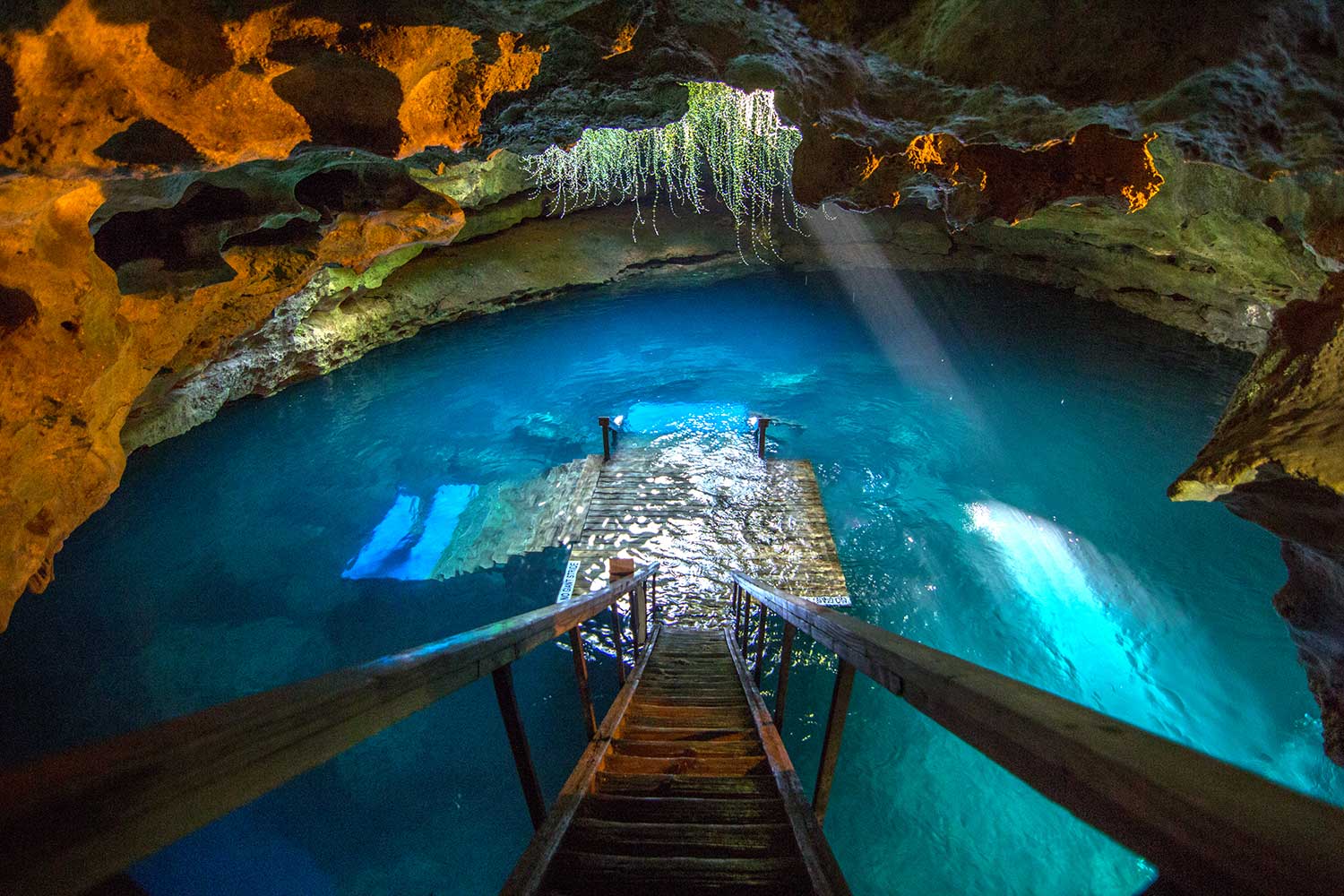 Devil's Den Florida accommodates cabins, tents, and RVs, so just about everyone can spend the night on Lucifer's land.
Tent campgrounds run $11 per night, are first come, first-serve, and check-in time is before 5 p.m. But there are also four cabins that run around $100 per night, as well as a vast RV park with a $26.50 fee per night.
The sites have port-a-potties and more permanent restroom facilities. In a review on The Dyrt, Theresa K. advises Devil's Den visitors to bring their own food options, because there's little within driving distance. The campsite only offers a food truck on the weekends.
Be sure to leave the furry companions at home—the owners enforce a strict no pet policy.
5 Things To Do in Devil's Den
1. You Can Snorkel in the Devil's Den
Free-swimming is prohibited at Devil's Den, but with snorkeling gear you'll have a whole underworld to explore. There are several rules to become familiar with before snorkeling in the Devil's Den. First, no one under the age of 6 is permitted to snorkel. There are also no reservations, so it's best to arrive early to secure your spot on the waiting list. A required gear set includes a mask, snorkel, and fins. No worries if you forget your gear—there are rentals on-site.
Once you've read the rules, you'll be able to wade through the ancient spring waters along the surface, up to a depth of eight feet. Light from the gaping swimming hole that leads to the Earth's surface illuminates the water beneath it, but everywhere else in the Devil's Den is dark. An underwater flashlight will help make the most of your snorkeling so you can see any fish and turtles that happen to cruise by.
2. … Or Go Deeper Scuba Diving Devil's Den Prehistoric Spring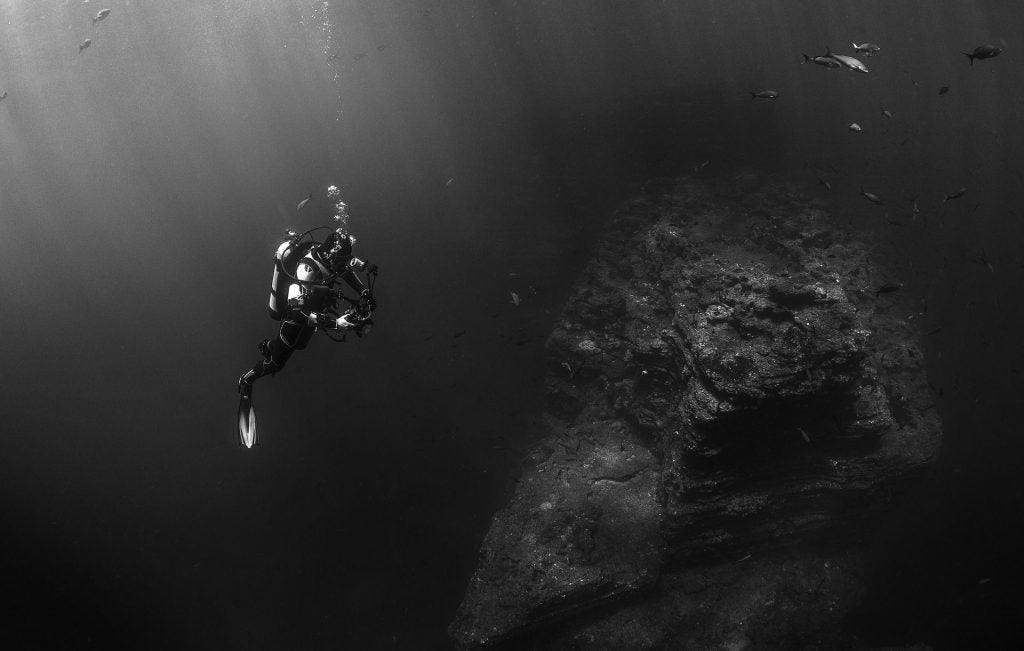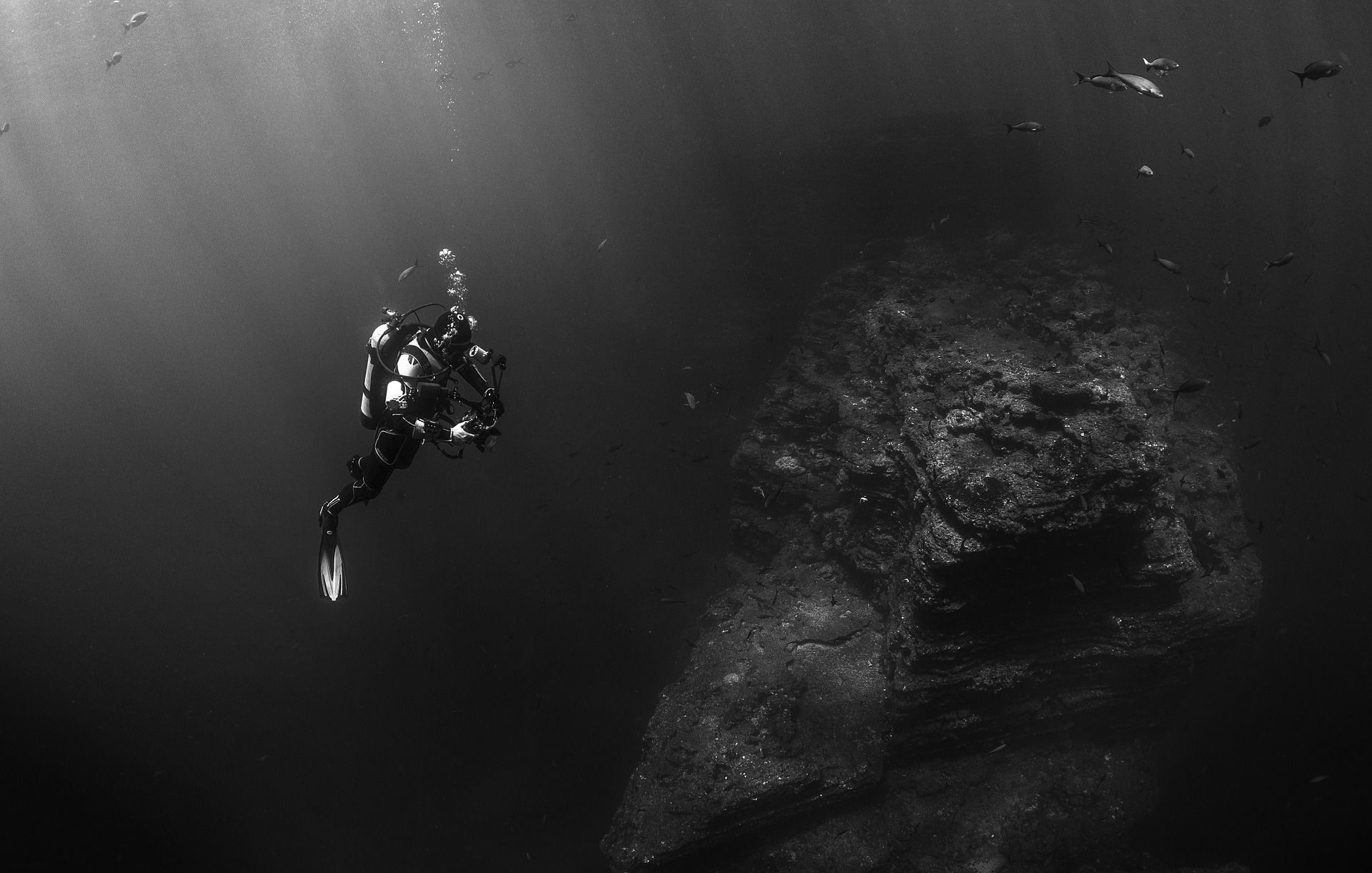 If you have an open-water scuba diving certification or above, you can take a deeper exploration—54 feet down into the Devil's Den prehistoric spring, but only if you have a diving buddy. After paying the $38 fee, there's never a wait for certified scuba divers. The park owners only ask that if you come across any fossils, to leave them where they are.
For a one-of-a-kind scuba dive, schedule a night dive ahead of time by calling (352) 528-3344.
3 . View Prehistoric Fossils
Today, Devil's Den Florida is vivid with aquatic wildlife, and has long been that way. Artifacts and fossils discovered here date back to the Pleistocene Epoch, as far back as 2 million years.
Extinct species like saber-toothed cats, mastodons, and tusked peccaries once lurked around the watering hole. The fossils found at the site are still on display at University of Florida's Natural History Museum.
Devil's Den prehistoric spring also housed prehistoric animals which lived along humans as well. Some of the human remains excavated at the site date back to 7,500 B.C, however many of these animals preserved fossils are still commonly found.
4. Marvel at Devil's Den Geologic History
Supernatural names aside, the actual formation of Devil's Den Florida is from a geomorphic event called a karst window. At one point, the carbonate bedrock that formed the roof over the Devil's Den dissolved into a sinkhole and revealed the subterranean river.
The depths of the spring water within the cave system can change dramatically. For instance, Summer 2018 brought record-level rainfall to the Georgia Florida Aquifer. Because of that, the water level in the Devil's Den Prehistoric Spring is eight to 10 feet higher than normal. These levels, which don't allow for snorkelers to stand on any surface without being submerged in water, can be dangerous for beginners.
5. More to See in the Devil's Den Neighborhood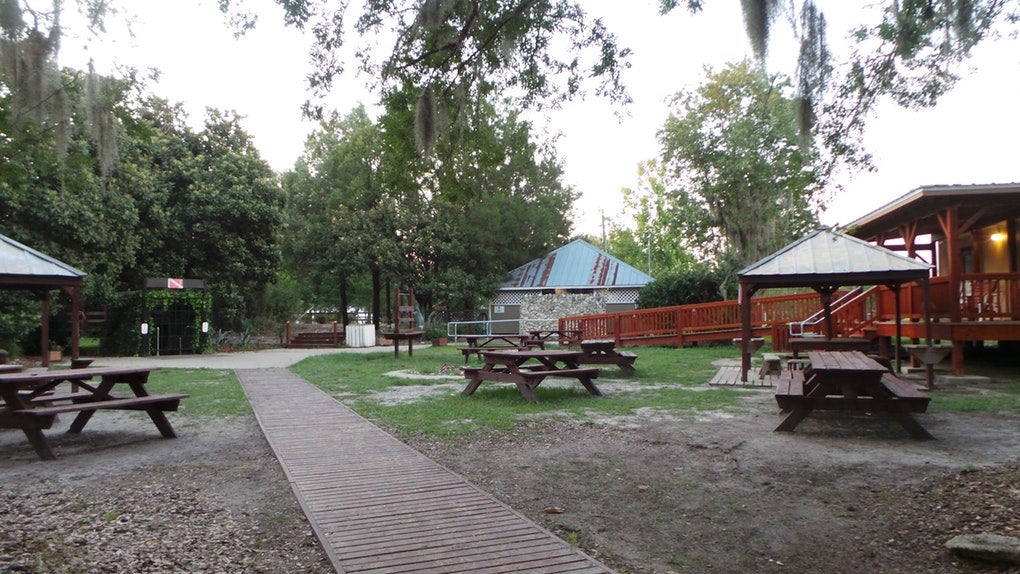 On its most popular days, the wait to wet your feet in the Devil's Den can take hours. If you're stuck waiting for your turn, take the opportunity to revel in Florida's nearby verdure. And don't worry about losing your turn at Devils's Den Florida, you should receive a call on your cell phone when it's your group's turn to snorkel.
The Cedar Lakes Woods and Gardens is a lime rock quarry transformed into a botanical garden, and sits adjacent to a 54-acre wildlife reservation. If you visit, keep a lookout for the famed 100-pound blue catfish named Big Ben.
If the Devil's Den gave you the scuba-diving bug, the Blue Grotto isn't too far away and also allows for year-round diving for certified divers, in depths up to 100 feet.
Campers Reviews on The Devil's Den, Florida
The Dyrt is provided quality campground photos and reviews for locations all over the USA. Here's what our campers have to say about their stay at The Devil's Den Spring. 
Theresa K Says that Devil's Den is Quiet and Affordable
"The campsite was quiet- only three campers including myself. Camping rates are low so if you need a place to stop at try here. They offer veterans and military discount you can rent gear and buy a few things like snacks defog for your mask and a couple other essential items. The showers are very hot I stayed in a bit past my timeline up a public facility use. Campsite was decent has portable toilet water spicket and electrical at campsite." -The Dyrt Camper Theresa K. 
Laura H. Recommends Staying Somewhere Else if Possible
"The campground has cabins, RV hookups and tent sites. It's nothing to write home about. It was just convenient to be close to the springs since it's a decent drive from any other major city in Florida. The springs themselves are quite cold so in the end we didn't spend that much time swimming – we probably could have driven back home and not camped after all. The Devil's Den itself is very neat to see, definitely worth going to at least once to snorkel or scuba dive. But if you can drive back to wherever you're staying, I would!" – The Dyrt camper Laura H.
Jeanene A. Thinks the Devil's Den is the Most Unique Camping in Florida
"Beautiful grounds. Separate tent and RV camping. beautiful cabins and pool. But the highlight of camping here is being able to explore Devils Den while snorkeling and or diving. There is a full dive shop on site with equipment rentals. Nice picnic areas and community fire pit. Neighboring experiences include botanical garden and horseback riding – 5 min from major retailer to restock supplies. Bathrooms are not the best but they are clean. Staff is very friendly! No pets outside of RV area – strictly enforced!" -The Dyrt camper Jeanene A.
Ancient Experiences Await You in the Devils Den, Florida
From it's seemingly endless depths to the rich prehistoric fossils and formations, Devil's Den Florida is well worth the visit for anyone seeking an otherworldly adventure. Take the time to scuba or snorkel Devil's Den prehistoric spring, and to admire the sheer wonder of the ancient geological features. Devil's Den Spring camping is accessible and affordable, which makes this a perfect place for anyone camping in Florida.  Take a trip out to Florida and give yourself the joy that can only come from this quirky and unique travel destination.
---
Related Campgrounds:
Popular Articles:
---

---