Whether you're a backcountry camping aficionado or just a novice, it's critical that you develop an efficient packing routine prior to your trip. That's why we compiled this list: to help you piece together a kit that will keep you cool, calm, and collected in whatever wild circumstances come your way.
Backcountry Camping Must-Haves
1. Sleeping Bag Prepared for the Coldest Night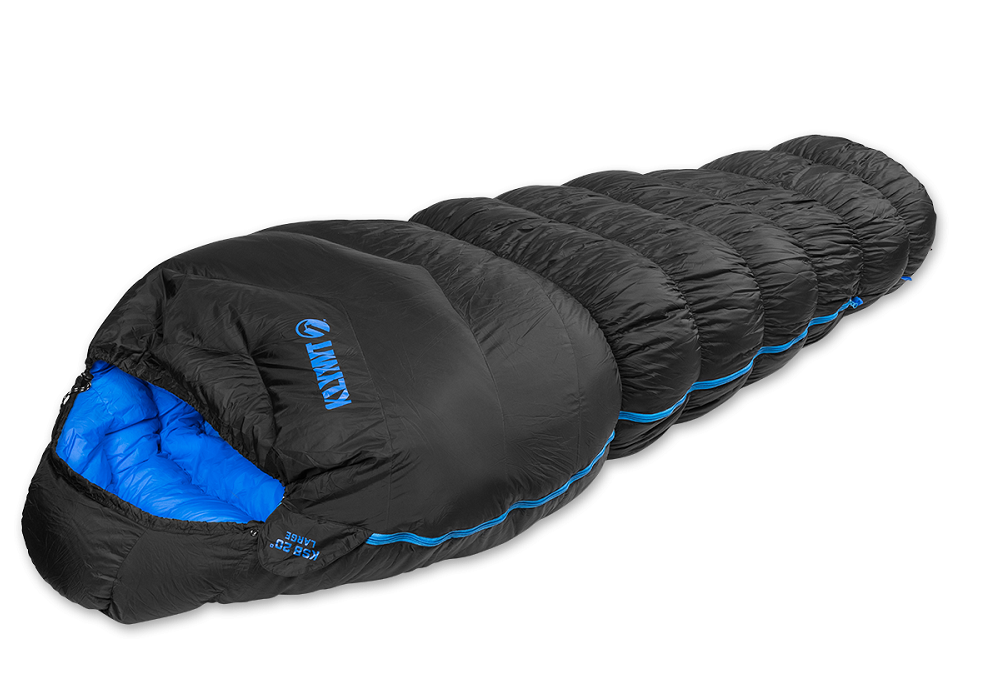 Too often campers find themselves forking out money for endless camping gadgets without paying attention to the essentials (like owning a quality sleeping bag). So, if yours is either too big, small, ripped, on the older side, or even not warm enough? It's crucial that you find one that is not just durable, but versatile as well. Take a page out of Goldilocks' book and keep searching for the one that's "just right."
For backcountry campers who want a great bag without breaking the bank, we recommend the Klymit KSB 20˚ Down bags. At 2.75 lbs, they are not the lightest feather in the nest, but they will keep you warm, pack small, and go where you go with ease.
[button style='black' url='http://bit.ly/2n1raIF' target='_blank']Buy Now $249[/button]
2. Hearty food and emergency food stashes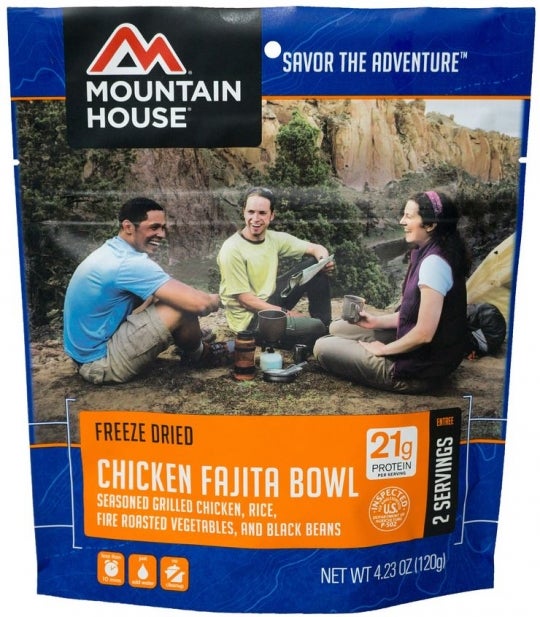 Did you know that, on average, people burn around 3,000 calories on a daylong hike? As such, you must focus on getting as much high-fat, high-protein, and nutrient-rich foods into your body as possible. 
We recommend taking dehydrated foods like Mountain House on the trail. Not only do the chef-made meals taste great, but their pouch size makes them the perfect travel companion for backcountry camping trips. Each pouch has two servings with pre-added spice. We recommend the new Chicken Fajita flavor, which you can add to a tortilla or eat right out of the pouch.
[button style='black' url='https://www.mountainhouse.com/m/product/chicken-fajita-bowl.html?placement=&network=g&product_partition_id=&store_code=&device_model=&loc_interest_ms=&albert_targetid=dsa-335223607434&albert_campaignid=788332757&product_country=&feeditemid=&device=c&albert_keyword=&merchant_id=&loc_physical_ms=9061080&product_id=&matchtype=b&product_channel=&albert_agid=50889900708&albert_creativeid=195071973757&product_language=&gclid=CjwKEAjwvYPKBRCYr5GLgNCJ_jsSJABqwfw7a_-FLaGjfI40JkSfQ1RT9y8kUqAarijtWVkMLEBmmRoChI3w_wcB' target='_blank']Buy Now $10[/button]
3. Simple Yet Vital: The Standard Tarp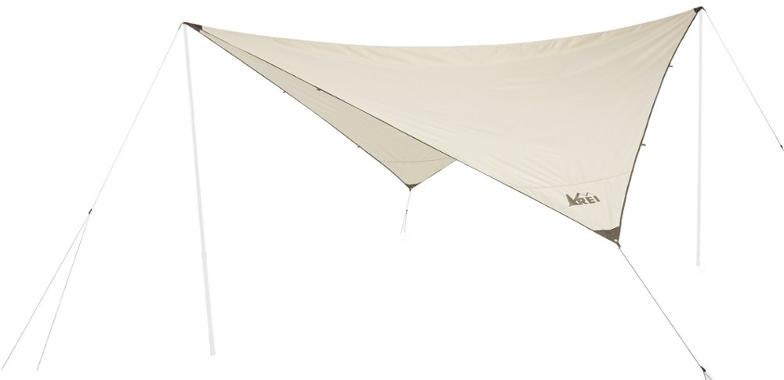 Any backcountry camping expert will tell you that a tarp is one of the cheapest, most versatile pieces of equipment you can carry in your backpack. Use it to waterproof your tent during a sudden storm or build a minimalist shelter during emergency situations. If you are setting off in warmer conditions, opt for a heavy-duty, sun-resistant UV tarp.
Easy to pitch, lightweight, and extremely versatile, the Co-op Camp Tarp 9 from REI is your best bet when it comes to a quality, all-purpose tarp.
[button style='black' url='http://bit.ly/2OBHso9′ target='_blank']Buy Now $59[/button]
4. Weatherproof, Human-proof Map
Let's face it: when we aren't on the mountain, we rely on digital versions of everything. But you can't always rely on cell phones or GPS is remote areas. That's why you must do your research and either purchase or request up-to-date maps before you head out on your trip. And, before you set yourself loose in that backcountry, be sure to touch base with a park employee or officer to cross-check your maps, as trails and roads oftentimes change or close depending on the time of year.
For a backcountry-appropriate map, Kappa Map Group have you covered with waterproof, tear-resistant and 100% recyclable maps. There's nothing worse than having the wrong half of a soggy map when you're trying to find your way home!
[button style='black' url='https://www.kappamapgroup.com/pc-16594-714-us-waterproof-fold-map.aspx' target='_blank']Buy Now $10[/button]
5. Firestarter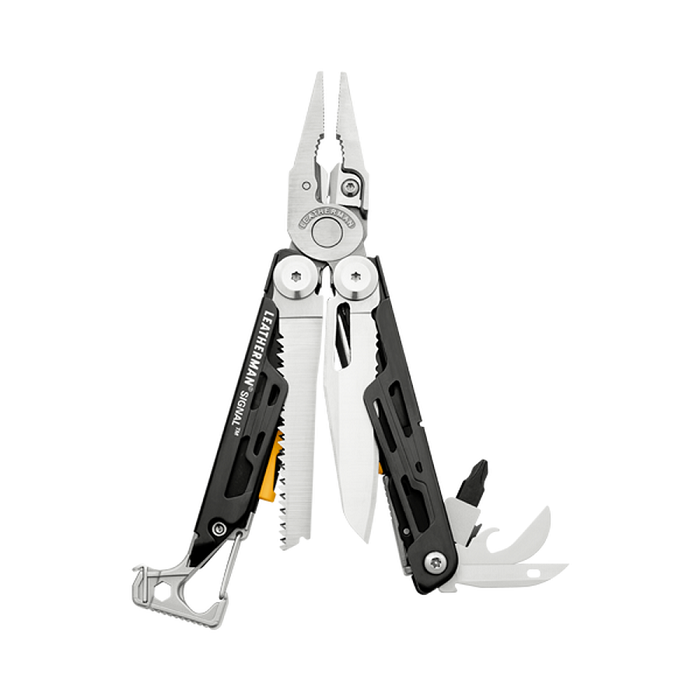 When matches and lighters are out of the question, the absolute best way to get fire is to purchase a handy firestarter. Most modern ones are a good investment as they hold up even for thousands of strikes.
Lightweight and perfect for backcountry carry, Leatherman's new Signal Survivalist Multi-tool offers vital survival tools like a ferrocerium fire starter and whistle. This multi-tool is a quality product will last a long time and ensure a spark in even the dampest of conditions.
[button style='black' url='http://bit.ly/2OCMlh4′ target='_BLANK']Buy Now $109[/button]
---
Popular Articles:
---

---