This article about campgrounds near Twin Falls, Idaho is brought to you by Tenstile. Their hanging tents make any camping trip more enjoyable
---
Southern Idaho offers pristine scenery and endless recreational activities for the avid outdoorsman. Explore the rushing waters and dramatic geological structures around Twin Falls and the Snake River with our curated list of the best campsites in the area.
Located 1.5 miles from the town of Miracle, and situated along the Snake River, these geothermal hot springs have been a popular healing destination since 1920. A great spot for families or couples, Miracle and Banbury Hot Springs Campground is jam-packed with features including the eponymous thermal pools, kayak rentals, and a massage center.
"Campsite is great for RVs and has 2 campsites for large groups. Next to (the) river and hot springs. Great for adults, families, and groups. The hot springs are awesome. There is an alligator on the property in the back, really cool for the kids." – FranciscoSoinia B.
Campground Details
Price: $20-35
Number of sites: 17
RV sites: Yes
Fires allowed: Yes
Pets allowed: Yes
---
Enjoy the most spectacular natural wonders Idaho has to offer at Balanced Rock County Park Campground. The primitive campsites are undefined, so just set up camp by the creek and enjoy the view. The park has pit toilets, picnic tables and trash cans, but no RV hookups. Just a short 1-mile hike from the campground sits the precarious Balanced Rock—a 48 foot, 40-ton, wind-carved monolith. You can also head over to nearby Salmon Creek Falls for kayaking and fishing.
"The sites are along a creek with amazing rock formations all around. Very close to balanced rock itself which is an easy hike! Simple getaway from Boise or Twin!" – Mary D.
Campground Details
Price: Free
Number of sites: Varies. Sites are undefined.
RV sites: No
Fires allowed: Yes
Pets allowed: Yes
---
A hidden gem inside Sawtooth National Forest, the Independence Lakes Campground sits at 8,000 ft. elevation and gives you access to pristine family-friendly forest hiking trails and well-stocked lakes for fishing.

The small campground has a limited number of primitive sites so get in early because it is first come, first served. You have access to fire rings, vault toilets, and picnic tables, but you'll need drinking water, firewood, and trash bags, and take everything when you leave.
"Felt like we had the whole place to ourselves. Loved hearing the creek as we tucked in for the night. The hike the next morning to the lake was a great challenge!"- Colette A.
Campground Details:
Price: Free
Number of sites: 5
RV sites: No
Fires allowed: Yes
Pets allowed: Yes
---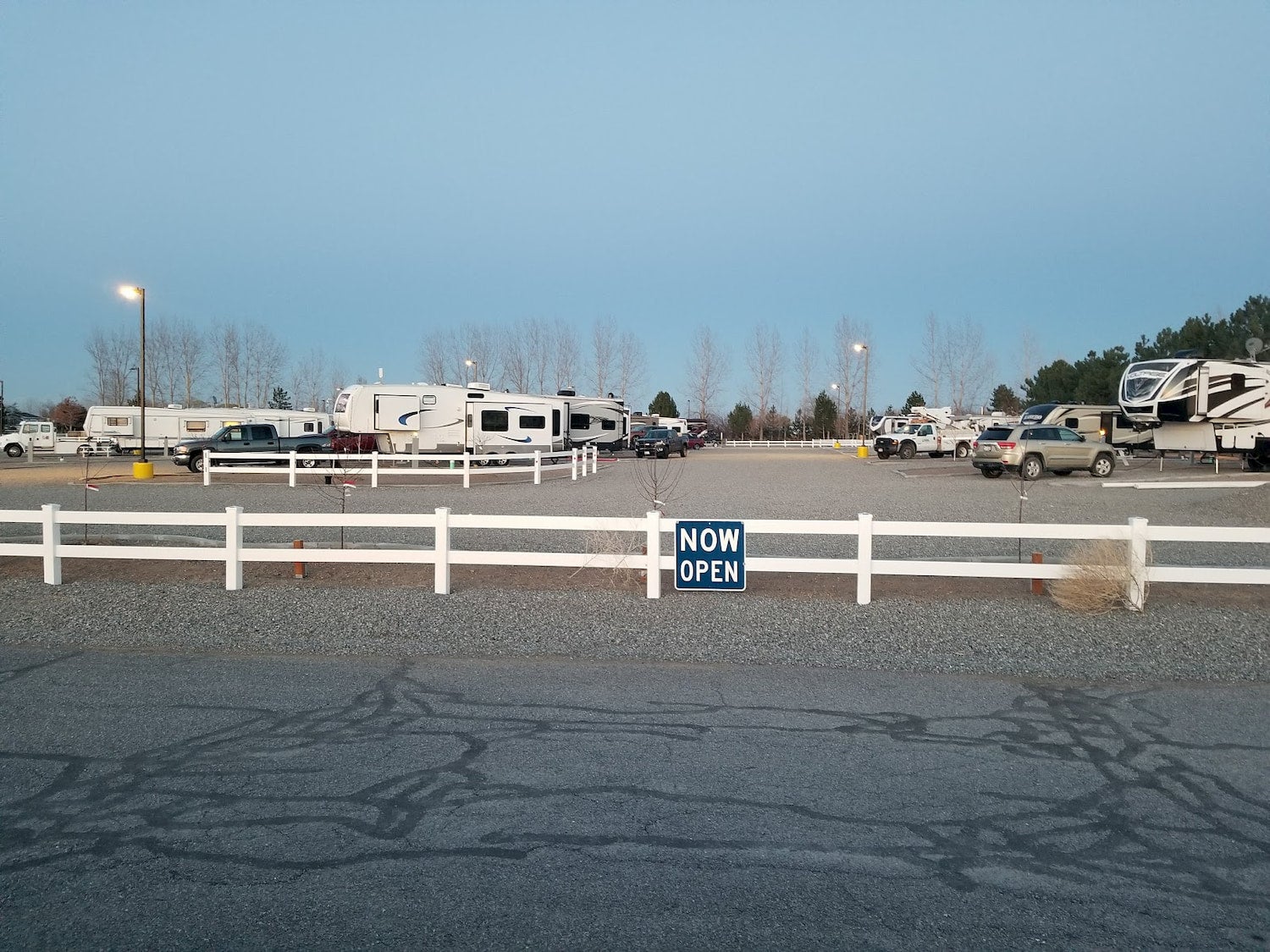 For a family-friendly camping vacation just 6 miles out of Twin Falls, the Twin Falls 93 RV Park offers 30 and 50 AMP full hookup amenities, as well as flush toilets, showers and Wi-Fi. It also offers a wide variety of fun-filled activities including watersports, boating, ATV treks, mountain biking and hiking. There are breed and quantity restrictions on pets.
"The site was a pull through and was very well designed and maintained. Ample trash containers, grass dog area, large table and grass, 10pm-7am noise restrictions strictly enforced."- Daniel M.
Campground Details
Price: $38-48
Number of sites: 72
RV sites: Yes
Fires allowed: Unknown
Pets allowed: Yes
---
Lake Cleveland Campground in Sawtooth National Forest in Twin Falls is a popular destination for day-trippers and campers so the ground is usually full from July through to October. The west side of the lake is less accessible for RVs, but it is a great option for car and tent campers. Amenities are primitive with vault toilets available, but no drinking water. There are limited sites and they aren't reservable so set out early to get yourself a prime spot.
"There are fewer sites on this side of the lake…but they have all the same amenities as the east side. The bonus is having less neighbors and just as many fish!"- Alan B.
Campground Details
Price: $10
Number of sites: 9
RV sites: No
Fires allowed: Yes
Pets allowed: Yes
---
Located just outside of Twin Falls, the Oregon Trail Campground is the perfect starting point for exploring Snake River and the Shoshone Falls. Complete with full RV hookups, Wi-Fi, and restrooms with showers, this busy family-oriented park features a playground and rec room for you to relax and unwind after hiking the trails.
"[the sites] were quiet, safe, clean – and best of all – a great location. The public shower like being at home – amazing! Nice pet walking area."- Elizabeth A.
Campground Details
Price: $38
Number of sites: 85
RV sites: Yes
Fires allowed: Yes
Pets allowed: Yes
---
With million-year-old granite spires reaching 60 stories high, City of Rocks National Reserve is nothing short of breathtaking. The City of Rocks Campground is nestled deep in the reserve and features primitive tent campsites that let you make the most of the scenery. Pit toilets, fire rings, and trash cans are the only conveniences, but there is access to water nearby.
"This is easily my favorite campground. Ever. The sites are clean and comfortable. All spots are well maintained but still feel organic and don't encroach on the wildlife."- Corey Micheala D.
Campground Details
Price: $12.72 – $26.50, plus a $10.60 reservation fee
Number of sites: 64
RV sites: No
Fires allowed: Yes
Pets allowed: Yes
---
Twin Falls and Snake River offer breathtaking natural beauty in the heart of the northwest. These campgrounds provide a small taste of the endless outdoor adventures that await you. For more stunning campgrounds around Twin Falls, check out The Dyrt's list of the best camping in Idaho.
---
This article was brought to you by Tentsile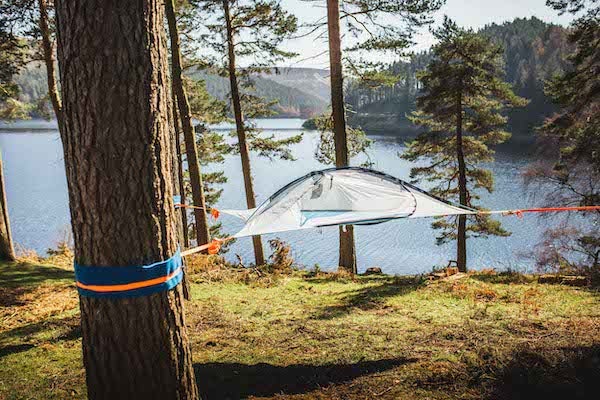 Tentsile's three person tent provides a comfy nights sleep for you and your loved ones
Popular Articles: