This list of recommended survival books is brought to you by Outdoor Element, whose array of essential outdoors survival gear offers unique and reliable ways to stay safe and prepared while camping, hiking, biking, or all of the above. Their Firebiner has proven to be the best carabiner for keys.
---
We don't like to think of the outdoors as a scary place. But a lot can happen when you're surrounded by Mother Nature, where there's lightning and poison ivy and bears—oh, my!
Don't let the unfortunate situations often detailed in survival books scare you away from your next weekend camping trip. But do consider arming yourself with the skills that will prepare you to face the unexpected. Whether it's a surprise storm or a sprained ankle, setbacks are just part of the game when you're playing outside. If you know what to do in these unfortunate situations, you'll be able to enjoy the things you love about camping—rather than fearing the worst case scenarios.
16 of the Best Survival Books To Stay Prepared for Anything
We did the research, and these 16 survival books are chock full of wisdom that can help you be better prepared in the outdoors. While some of these books reference global catastrophe more than camping, they're all still focused on surviving in the elements. Let's assume the world isn't ending on our next camping trip, but there's a lot of overlap in prepping for both.
1. "How to Stay Alive in the Woods," by Bradford Angier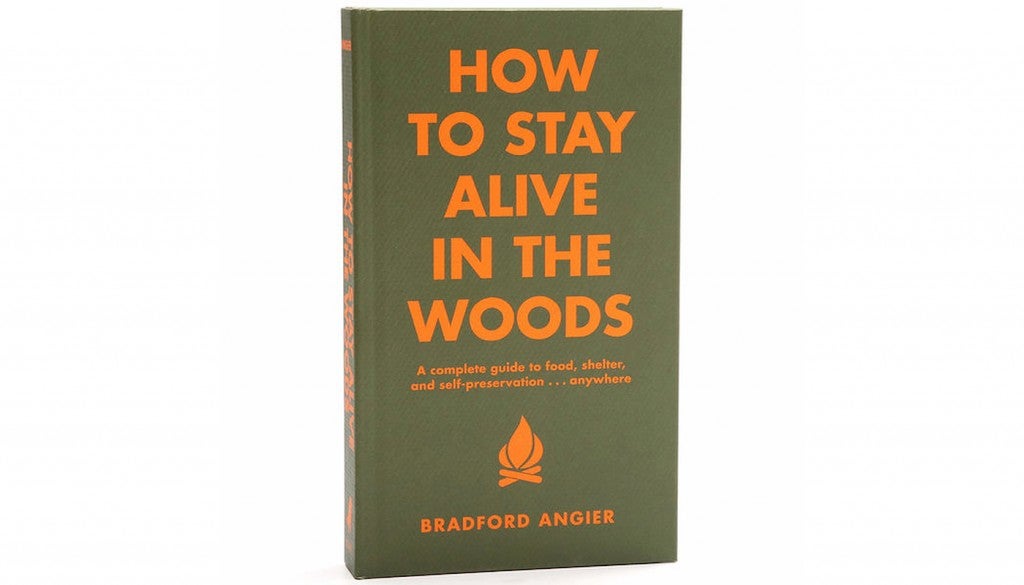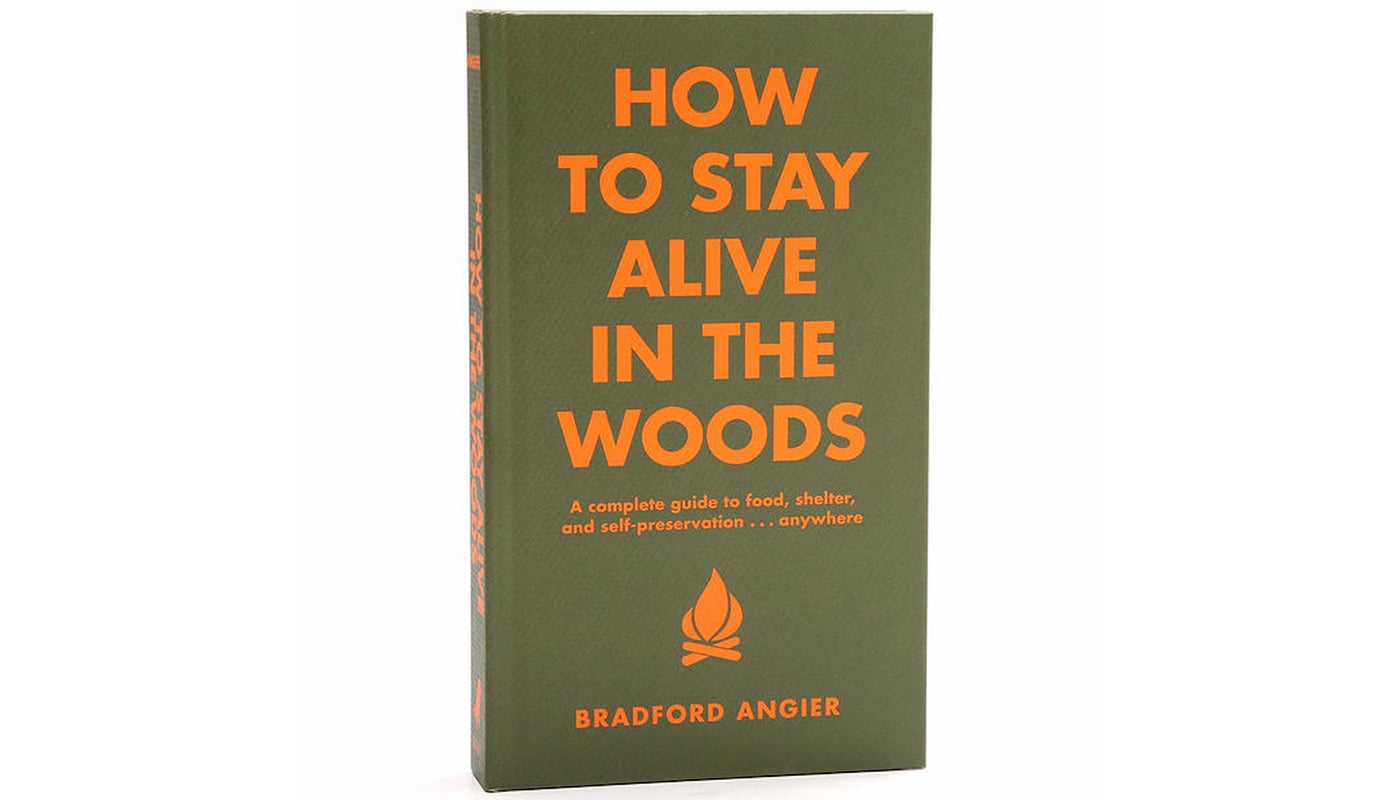 Angier's 1956 book on what to do in nearly every situation should you be lost in the woods (on purpose or otherwise), is considered a classic in the survival books genre amongst outdoor fanatics, doomsday preppers, and those just wanting to know some pretty sweet survival skills. Although some of the language is a bit dated, the skills you'll learn are not. You'll learn everything from food finding and preparing to shelter building, with some heath and hygiene tips mixed in as well. Buy Now: $22
2. "Outdoor Survival Skills," by Larry Dean Olsen
Since the late 90's, this outdoor survival guide book has been a staple for learning how to survive in the outdoors in a primitive and commonsense kind of way. The lessons in doing what you can with what you have is key to surviving any situation—Olsen's way of building upon that simple idea is taught through ancient, Native American-inspired skills. To some, this is one of the only outdoor survival books you'll ever need. Buy Now: $19
3. "Primitive Wilderness Living & Survival Skills: Naked into the Wilderness," by Geri and John McPherson
Similar in style to the "Outdoor Survival Skills" book mentioned earlier, this simple survival book is often a companion to Larry Dean Olsen's for its more in-depth look at functional, necessary survival skills. If you are a hands-on learner, this book is for you. You'll appreciate the no-nonsense look at how to perform basic, time-honored life skills. Buy Now: $25
4. "Prepper's Natural Medicine," by Cat Ellis
If you've packed a first aid kit and a few key items in your bag, you'll likely have the rudimentary items needed for treating basic wounds and ailments in the wilderness.
But what about actual, helpful medicine? Natural painkillers? Antiseptics? You'll learn all of that, and more, with Cat Ellis's powerful natural medicine guidebook.
This guidebook is a bit more helpful for doomsday preppers or for those who would like to treat illness and injury naturally, at home. A stockpiling of items for creating different salves, tinctures, and balms isn't so realistic when hiking in the backcountry; but there are excellent tips on how to identify medicinal properties out on the trail. Buy Now: $10
5. "Peterson Field Guides Edible Wild Plants, by Lee Allen Peterson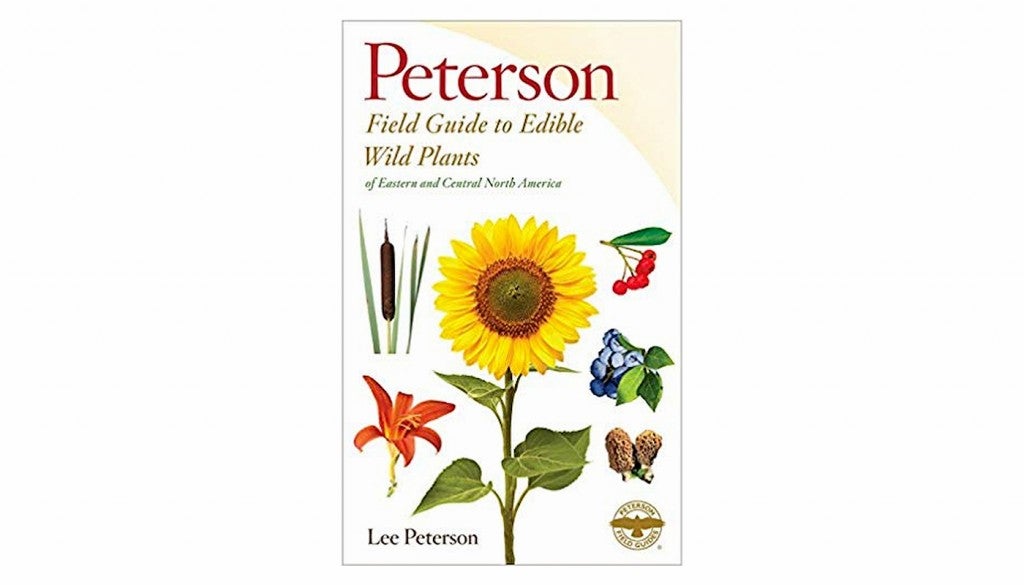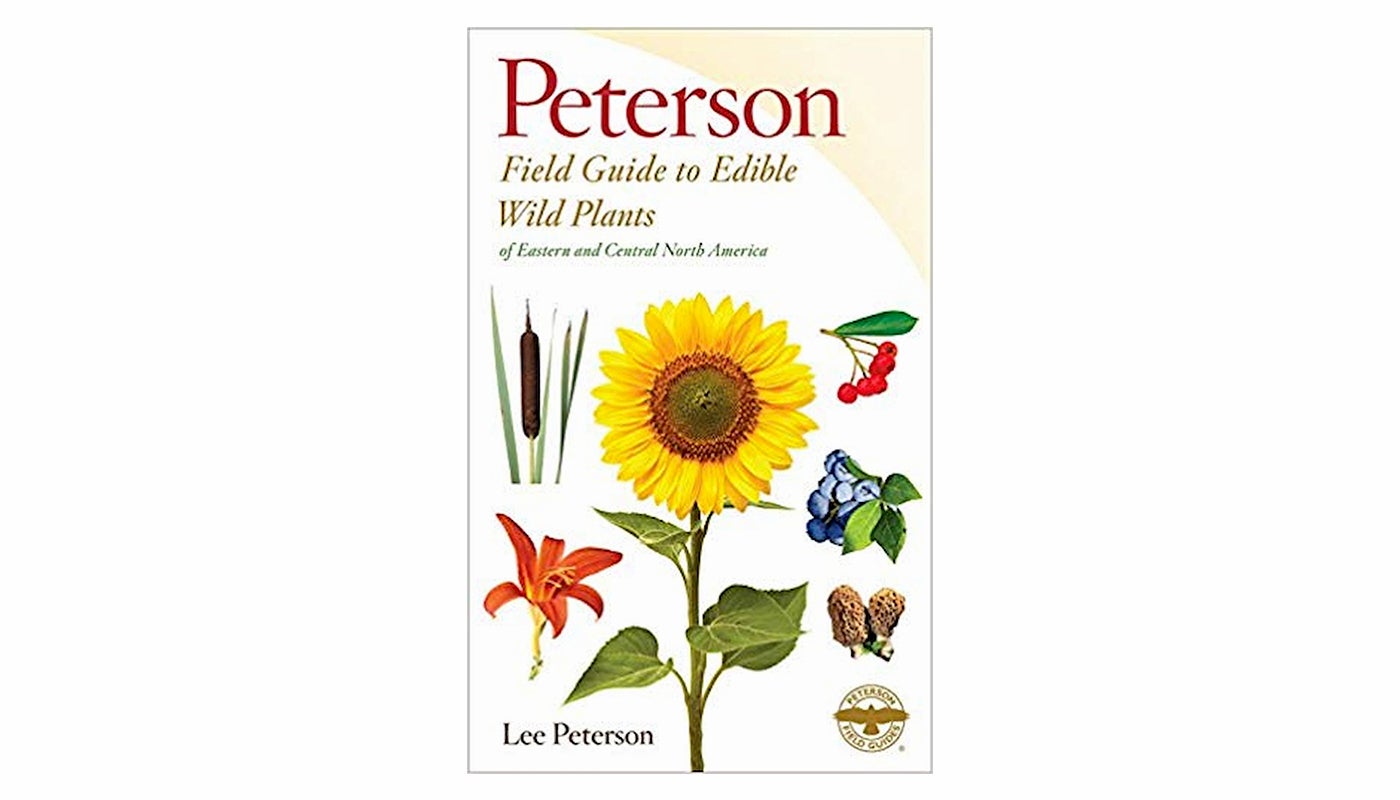 In my opinion, this is one of the more useful survival books for everyday life. I love gardening, plants, and natural food and medicinals that we can find in the outdoors, growing amongst us. Chances are, if you're lost somewhere in the backcountry, you have a limited amount of food (if any at all). Knowing what is safe to eat, and how to prepare for it, is literally life-saving.
There are 400 plants detailed in this book, some growing coast-to-coast but otherwise most found in the eastern half of the U.S. (There are other additions that cover varying areas of the U.S.) You'll not only learn what to look for, but you'll learn how to eat said plants, as well, making it not just useful for backcountry survival, but amongst foragers, too. Buy Now: $13
6. "Peterson Field Guide to Medicinal Plants and Herbs," by Steven Foster
A bit of an update to the book mentioned above; you'll learn about the characteristics, uses, and warnings for over 500 plants, with 700 full-color photographs for easy identification purposes. It's an extensive medicinal plant and herb book, that's great to keep on hand when you're camping or hiking and want to learn more about the flora around you. Buy Now: $9
7. "Mountaineering First Aid," by Jan Carline, Martha Lentz, and Steven Macdonald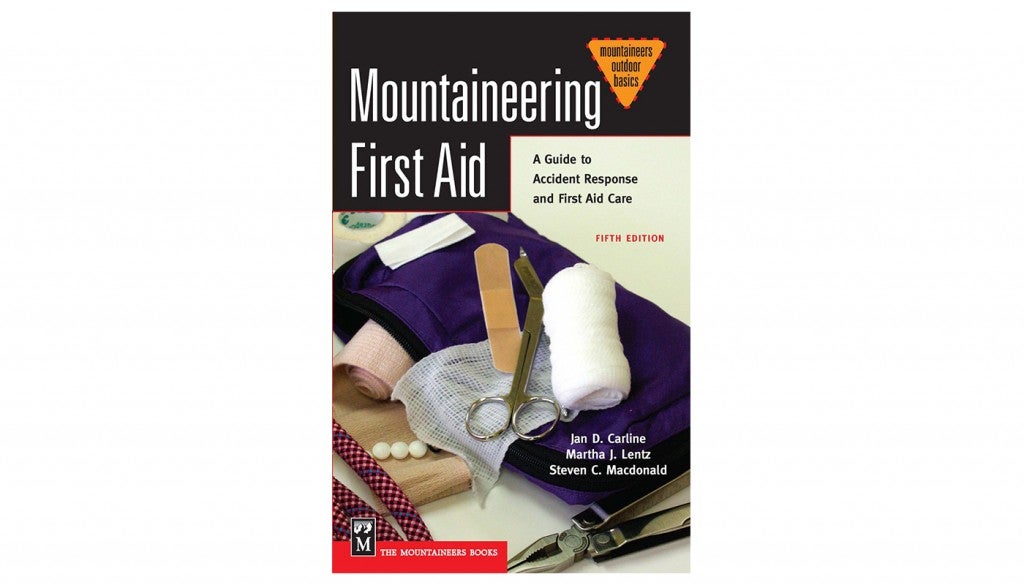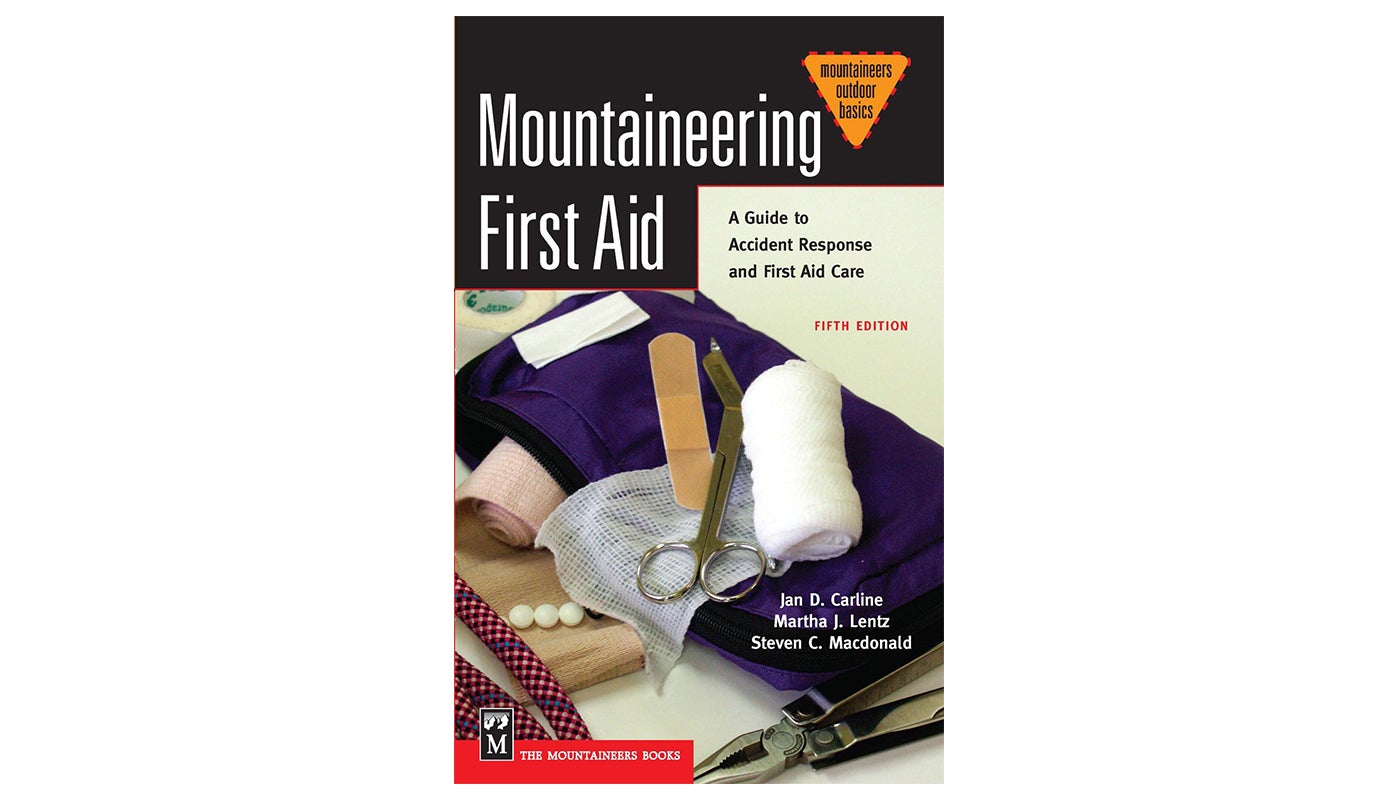 This book verifiably meets the current standards of first aid care by the American Red Cross and the Wilderness Medical Society, meaning you'll learn proper practices for common sense safety and applications for a variety of ailments. Set up in helpful chapters that cover pre-mountain prep, actual injury response, and what to do for specific conditions (shock, injuries, etc.), you'll also learn the appropriate response for each situation and how, exactly, to carry out your plan. Buy Now: $14
8. "The Pocket Guide to Outdoor Survival," by Ron Cordes
This handy little pocket guide book is (literally) virtually indestructible: it comes entirely waterproofed. You'll learn how to avoid life-threatening emergencies, with an emphasis on common sense methods and preparedness. You'll learn how to find safe drinking water, build an emergency shelter, and many other essential tips for surviving threatening situations in the wilderness. Amongst survival books, this pocket-sized book is a must. Buy Now: $46
9. "Build the Perfect Bug Out Bag," by Creek Stewart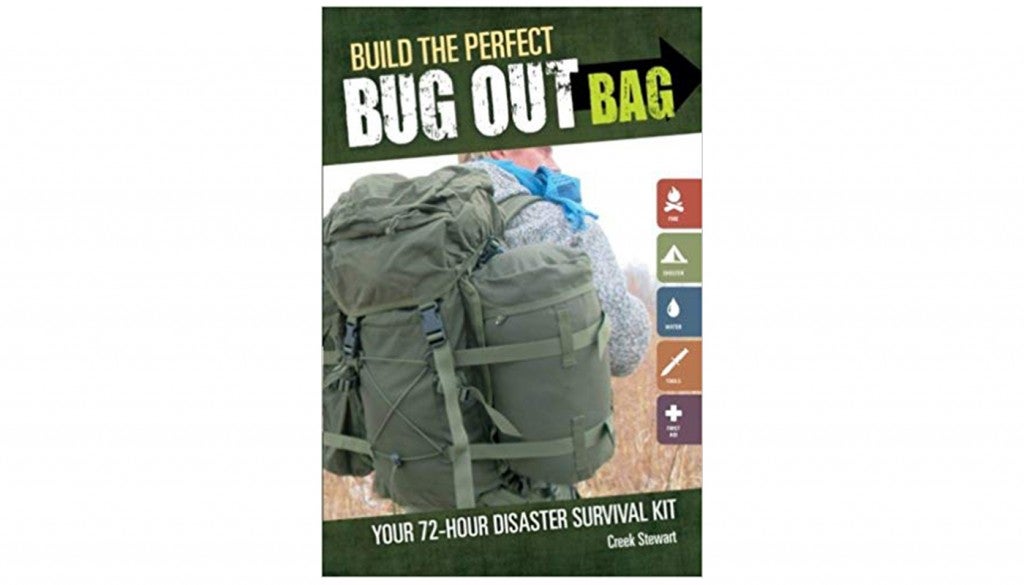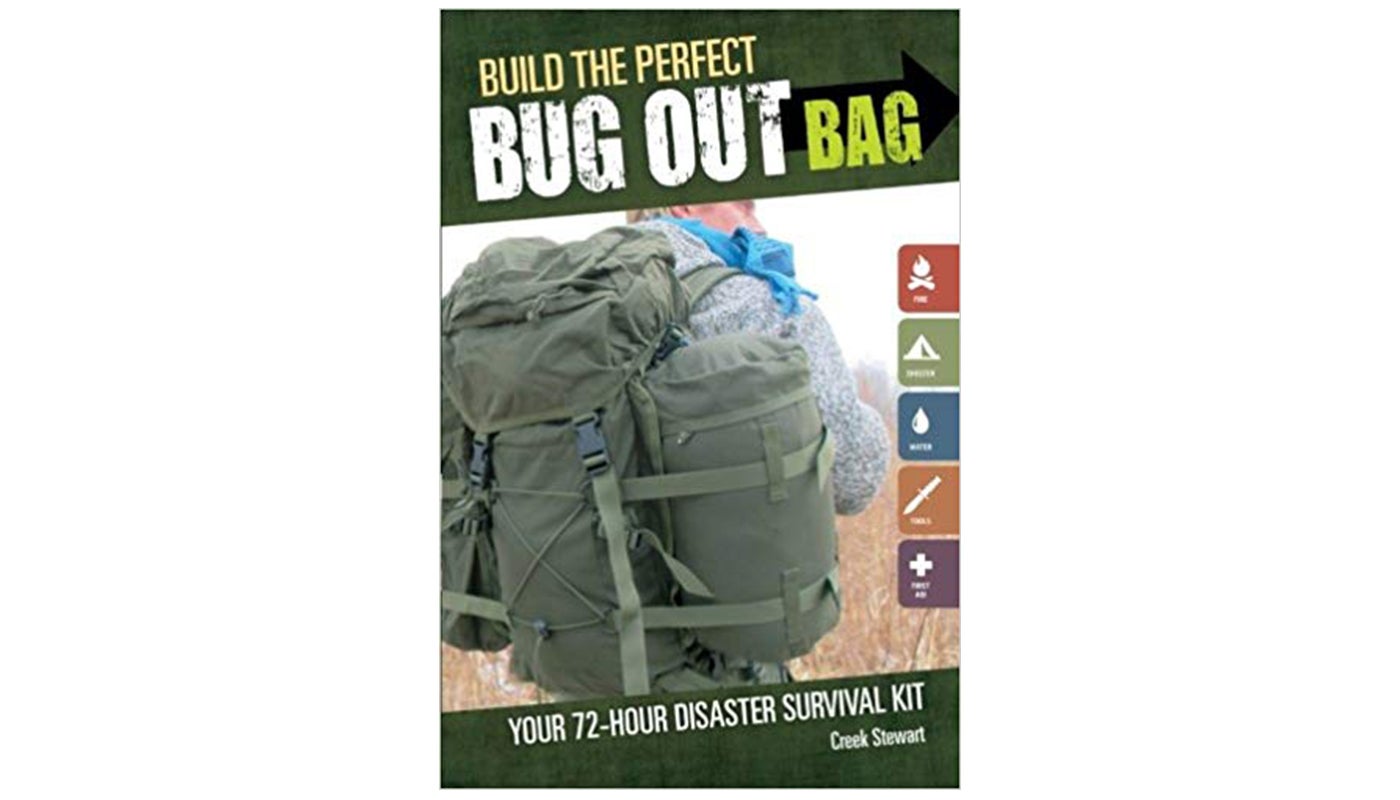 On pretty much every doomsday prepper, survivalist, and even zombie-apocalypse site, you'll find Creek Stewart's "Build the Perfect Bug Out Bag". With this book, you'll learn exactly what you need, and how to pack, for at least 72 hours. Additionally, you'll have a handy bag checklist, where to find said items, and how to use and pack the necessary tools for this type of survival.
While this might be a bit specific for folks more looking for a backcountry camping bag, there are a number of overlaps you can find from the suggestions in this book and what should go in an emergency preparedness kit. Buy Now: $15
10. "Bushcraft 101," by Dave Canterbury
Dave Canterbury's Bushcraft 101 will keep you alive by teaching you necessary backcountry, wilderness survival skills. You'll learn how to build a sturdy shelter to protect yourself from the elements, how to start a fire, hunting and gathering skills, as well as how to make functional cutting tools in order to successfully hunt and gather. Buy Now: $10
11. "Dirt Cheap Survival Retreat," by M.D. Creekmore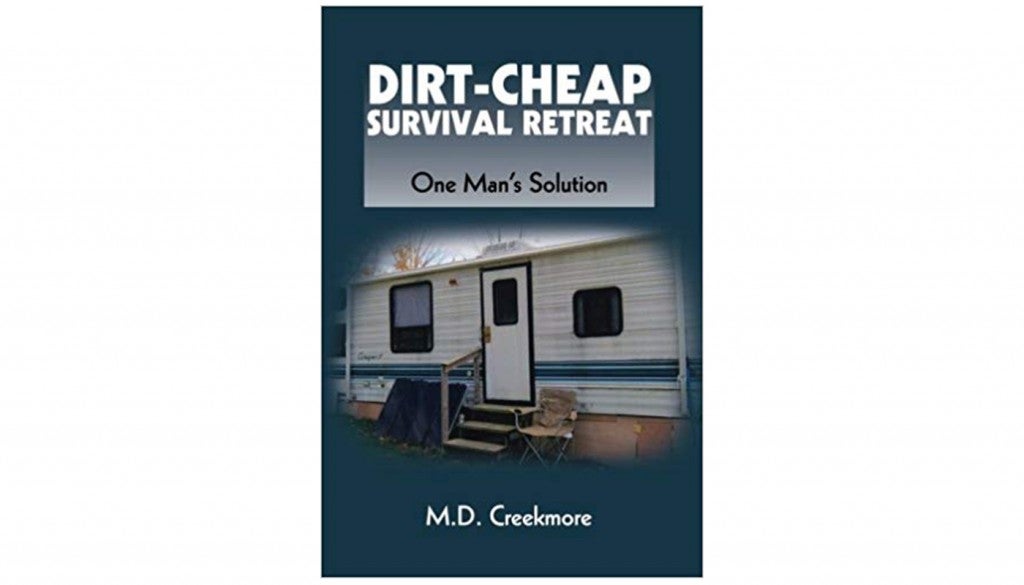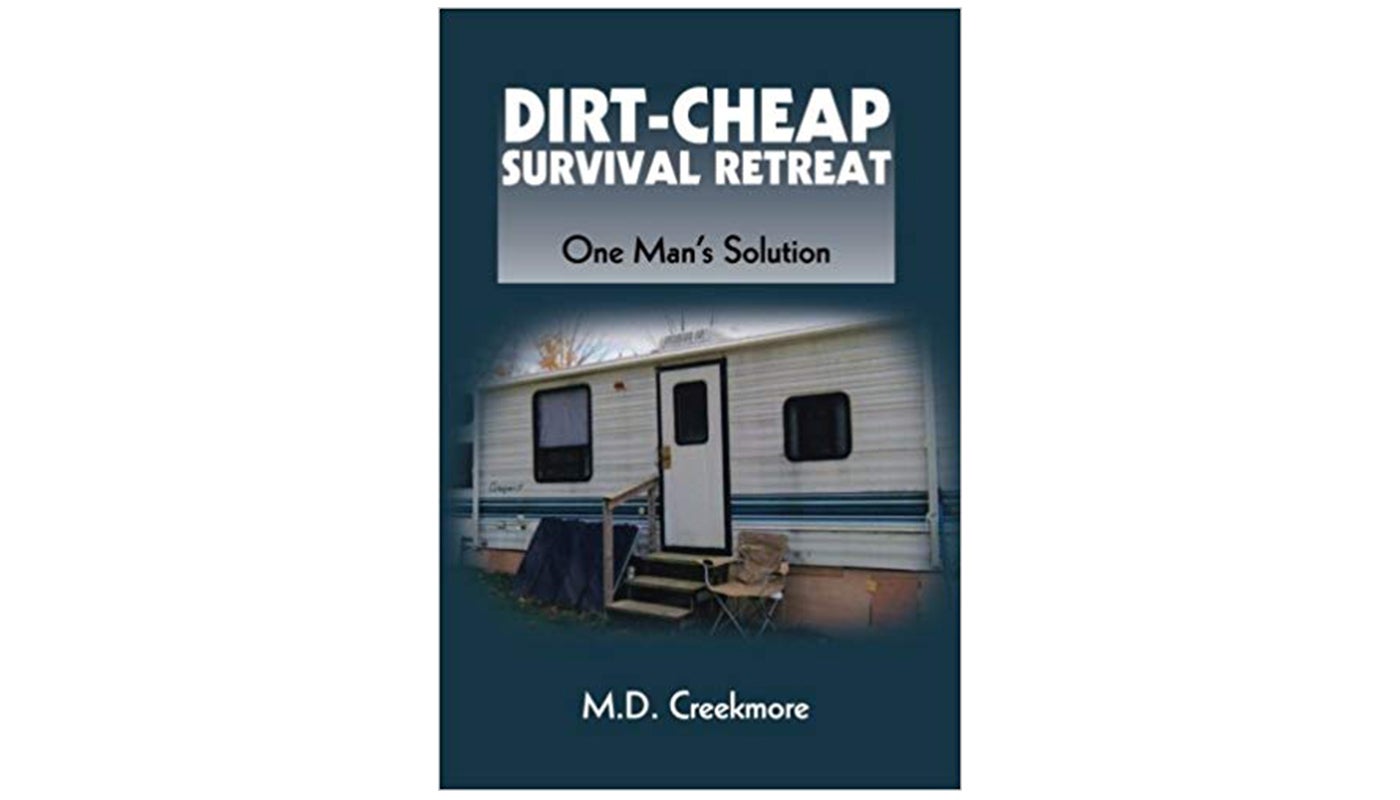 This book is more for the doomsday preppers among us, but hear me out: it's also just a really excellent, useful read for those who want to escape it all and live off the land. You'll learn about off-grid water and waste management, alternative power sources, and how to find cheap land and a used trailer and make it all happen for yourself. The author actually did these things himself, so it's advice that's applicable and real. Buy Now: $12
12. "Shelters, Shacks, and Shanties," by D.C. Beard
As a kid, I was fascinated with learning how to build shelters. As an adult, I still love to glimpse into creative homes or shelters and see alternative ways of living.
Although this book was originally published in 1914, the skills that you'll learn are timeless. You'll learn through over 300 detailed illustrations on how to build teepees, log cabins, sod huts, to name just a few, that will keep you safe, warm, and protected from the elements that you'll face. D. C. Beard was one of the founders of the Boy Scouts of America, so it's advice you can certainly trust. Buy Now: $21
13. "Complete Survival Shelters Handbook," by Anthonio Akkermans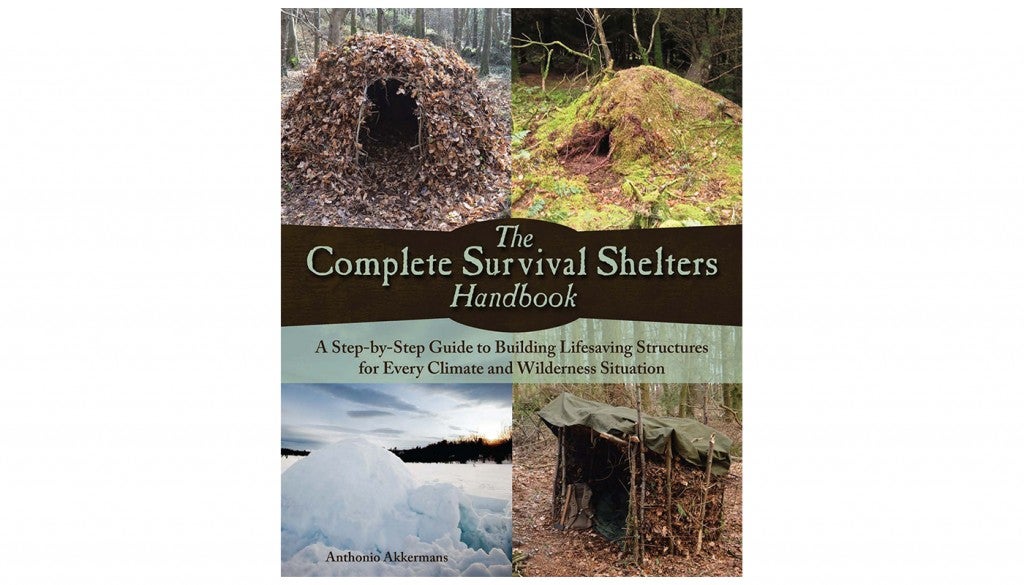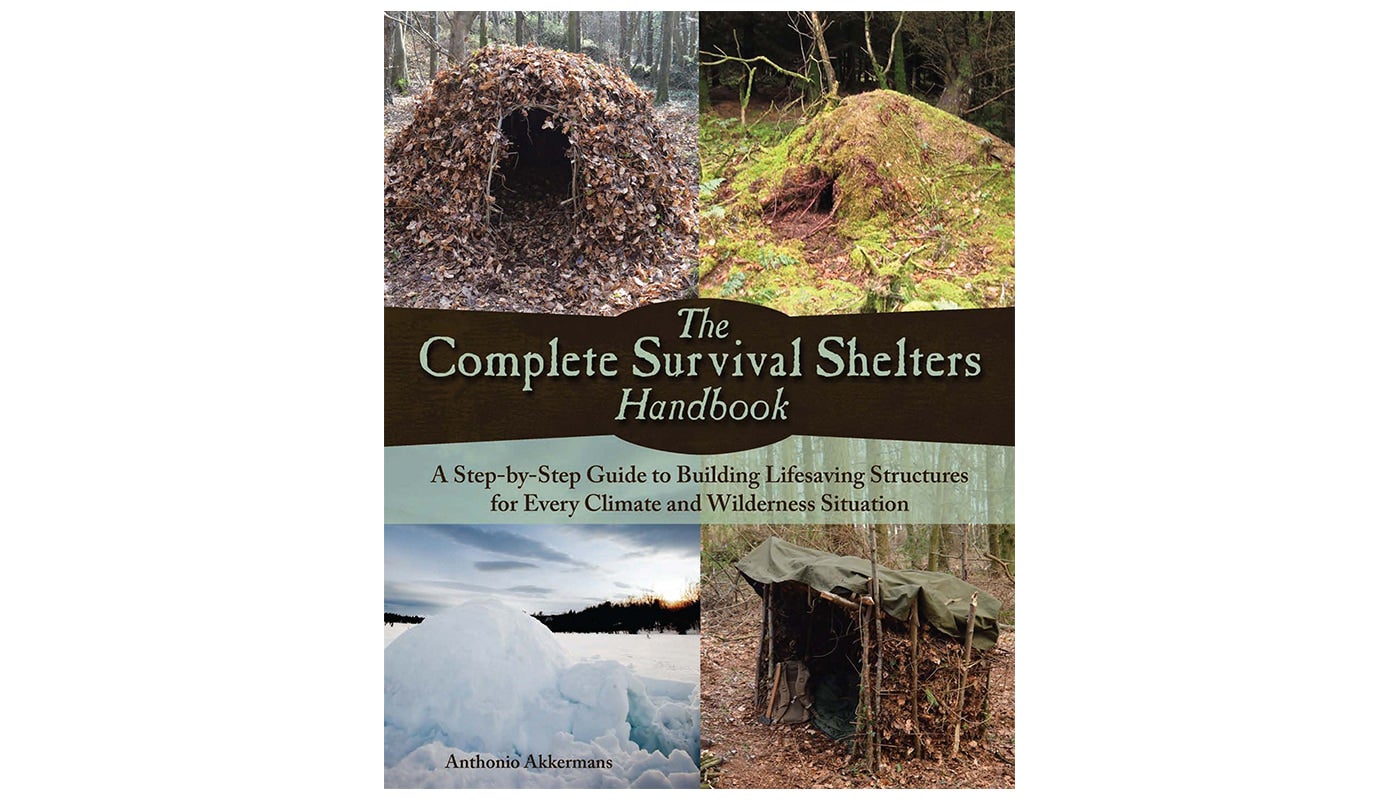 Another shelter handbook, but this time a little updated (although, to be honest, survival books are all evergreen). You'll learn how to build an appropriate-to-your-climate hut that will keep you protected, as well as how to make basic tools, bedding, and other comfort items.
You'll learn how to build for the environment that you're in, from rock huts to snow caves to a Scandinavian Lavvu. With photos and detailed step-by-step, easy-to-follow instructions, you'll know exactly how to build yourself a lifesaving shelter. Buy Now: $15
14. "Wildwood Wisdom," by Ellsworth Jaeger
Originally written in 1945, "Wildwood Wisdom" has become a classic amongst survival books. You'll learn once well-known, everyday skills such as how to use an axe or knife, how to canoe, how to make a fire, and other necessary skills you'll need to know to survive. This book is also a historical account of what life was like in the 1800s, so it's a fascinating read as well as incredibly useful. Buy Now: $18
15. "Bushcraft First Aid," by Dave Canterbury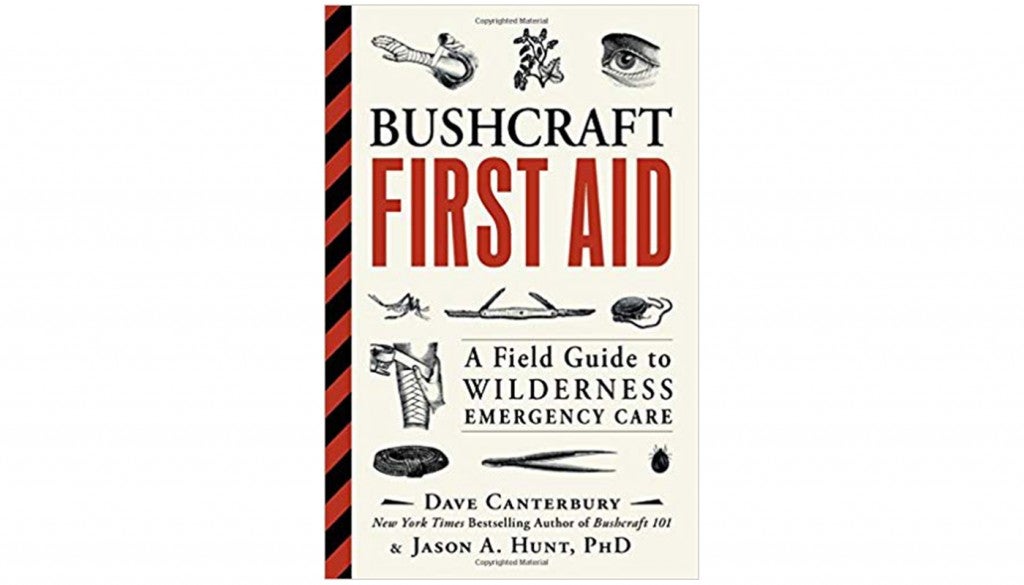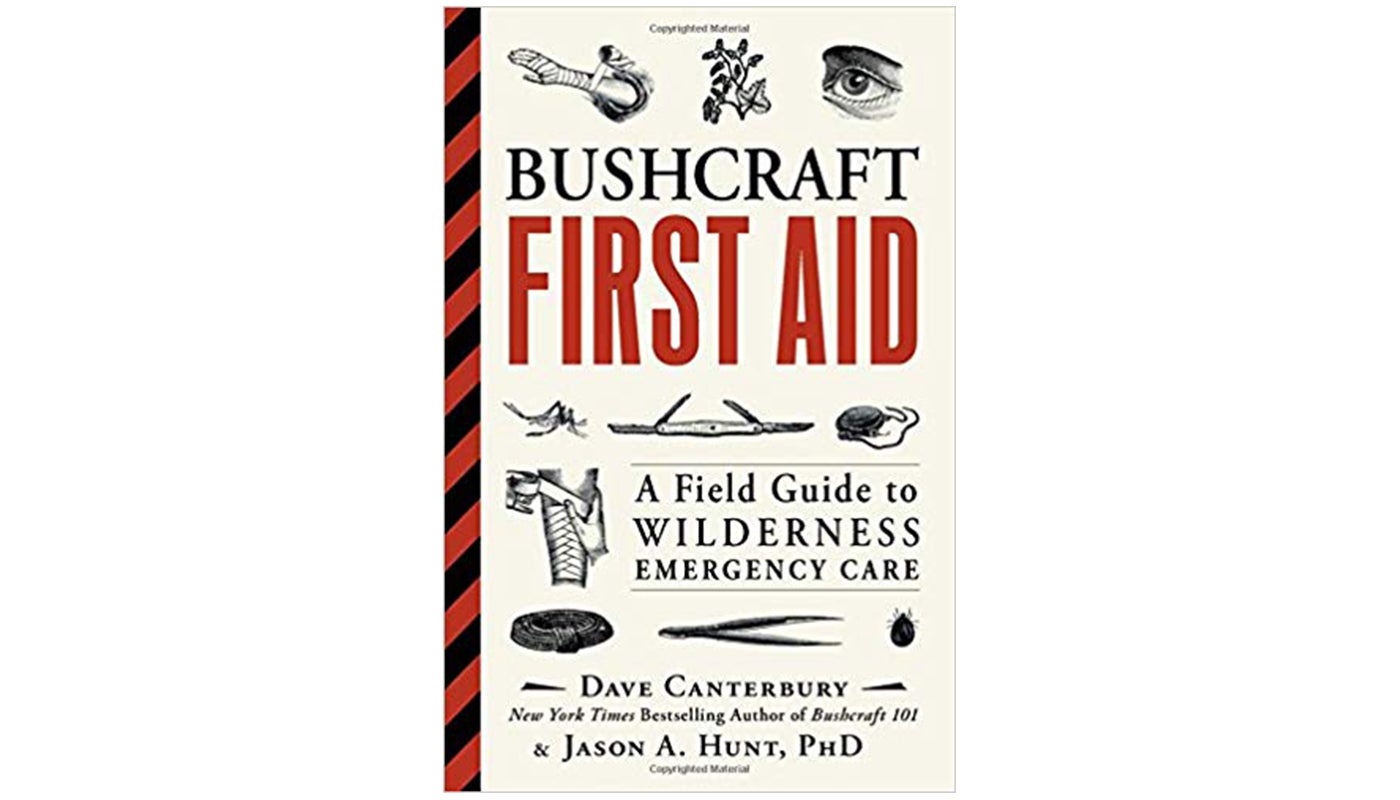 With Jason A. Hunt, Ph. D., Canterbury's "Bushcraft First Aid" is the ultimate first aid guide for people in the backcountry wilderness. The two authors of this book combine, to cover topics that range from burns, bleeding, and bug bites, to more serious ailments such as strokes, head injuries, and even being struck by lightning. Buy Now: $10
16. "Outdoor Life: The Ultimate Survival Manual," by Rich Johnson
Covering 333 numbered topics written from an actual expert–Rich Johnson, a former paratrooper and US Special Forces demolition officer–you'll learn survival skills for situations you'll hopefully never find yourself in but will be fascinated to learn about just the same. Johnson covers everything from how to predict the weather from plants, to more terrifying caveats like swimming through burning oil. If you're someone who likes to think you'd survive anything, armed with this book, you actually might. Buy Now: $16
---
Related Articles:
---
This article was brought to you by Outdoor Element

Their multi-use carabiner with a knife and a firestarter helps get your campfire crackling. 
Popular Articles: