Imagine this: The sun comes out, unexpectedly. The temperature is warm, but not too warm. It's Saturday morning and you don't have any plans. Will you get outside and go camping? Will there be any campsites available? Do you have time to find the tent, go shopping for s'mores, and make it to the campground? Do these questions stress you out?
Us, too. But we're here to help, with Saved Campground Lists.
Plan Your Camping Weekends by Saving a List of Campgrounds on The Dyrt: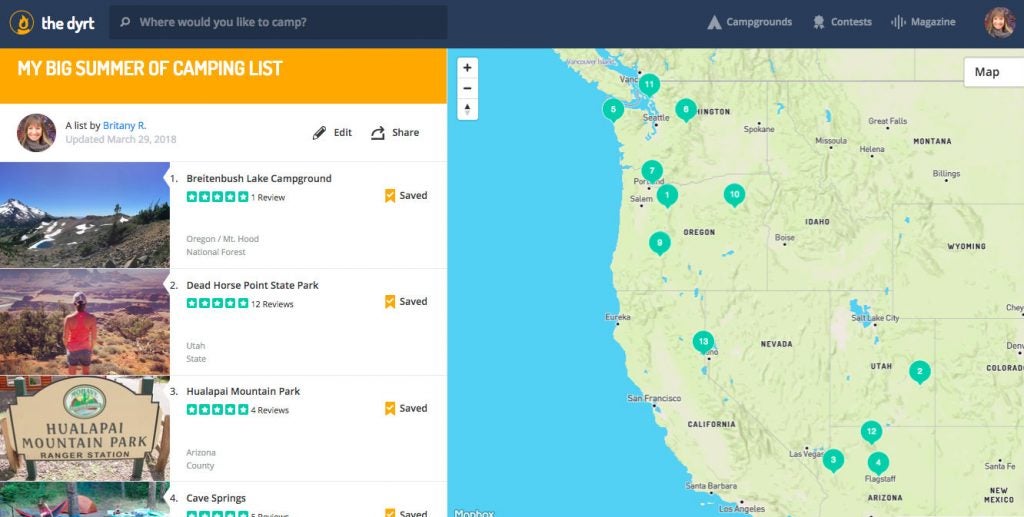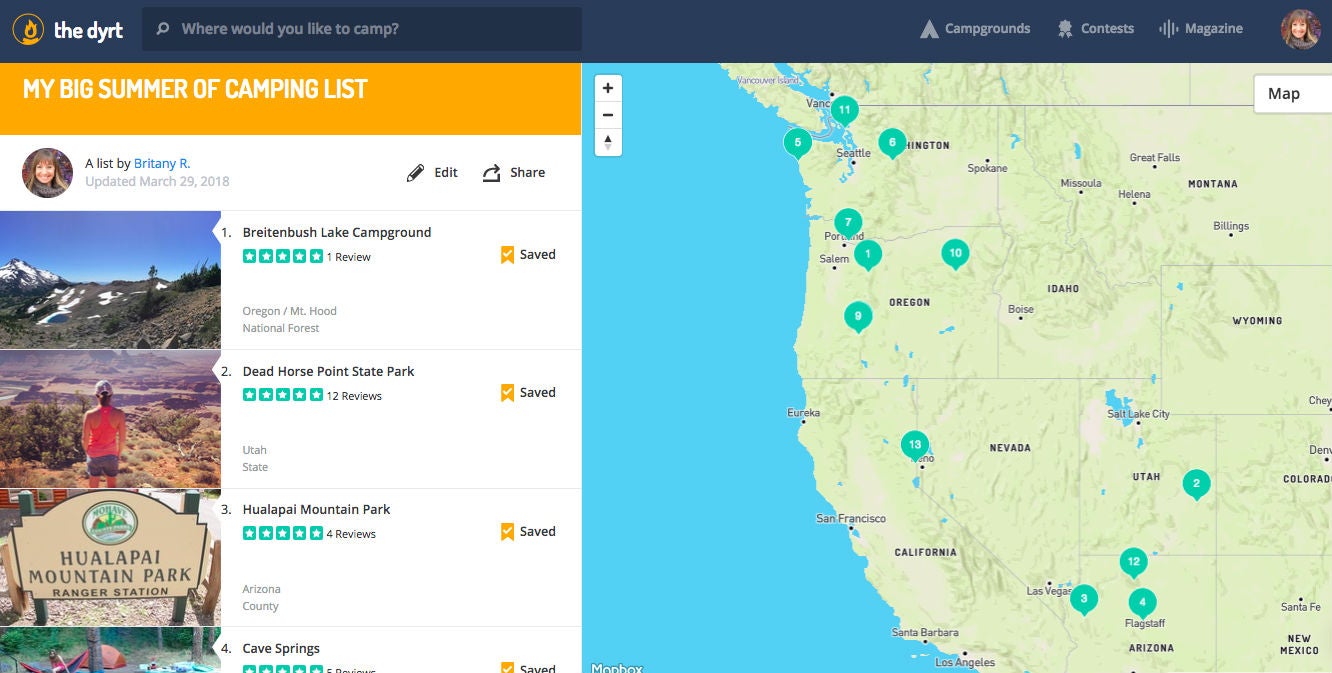 Now is the time to plan your camping weekends. (Or weekdays, if you're feeling wild.)
Searching for campgrounds on The Dyrt will give you a ton of inspiration on how to spend those coveted summer days.
And creating a saved list of campgrounds makes it easy to keep your favorite (or soon-to-be-favorite) campgrounds in one place, where you can plan your camping weekends all season long.
It's super simple. Here's how it works:

1. Search for campgrounds: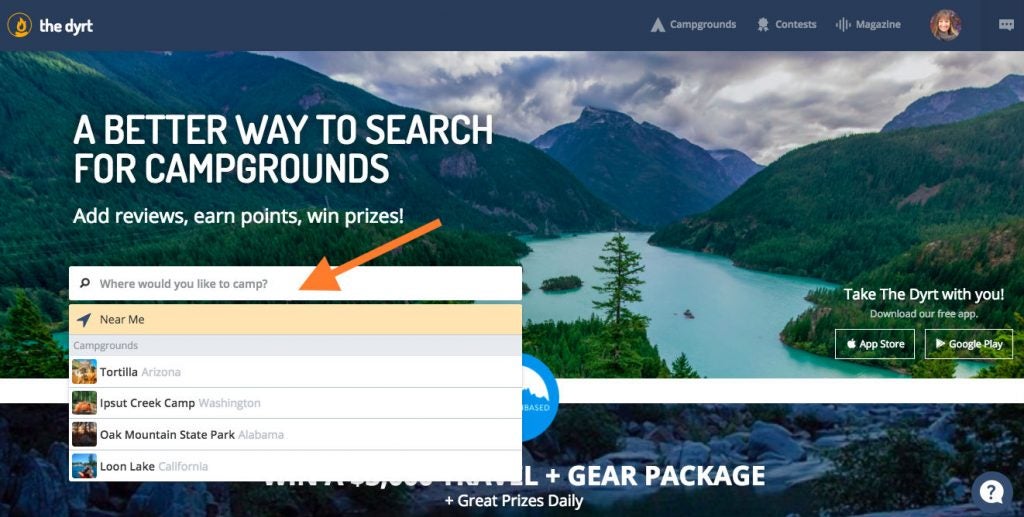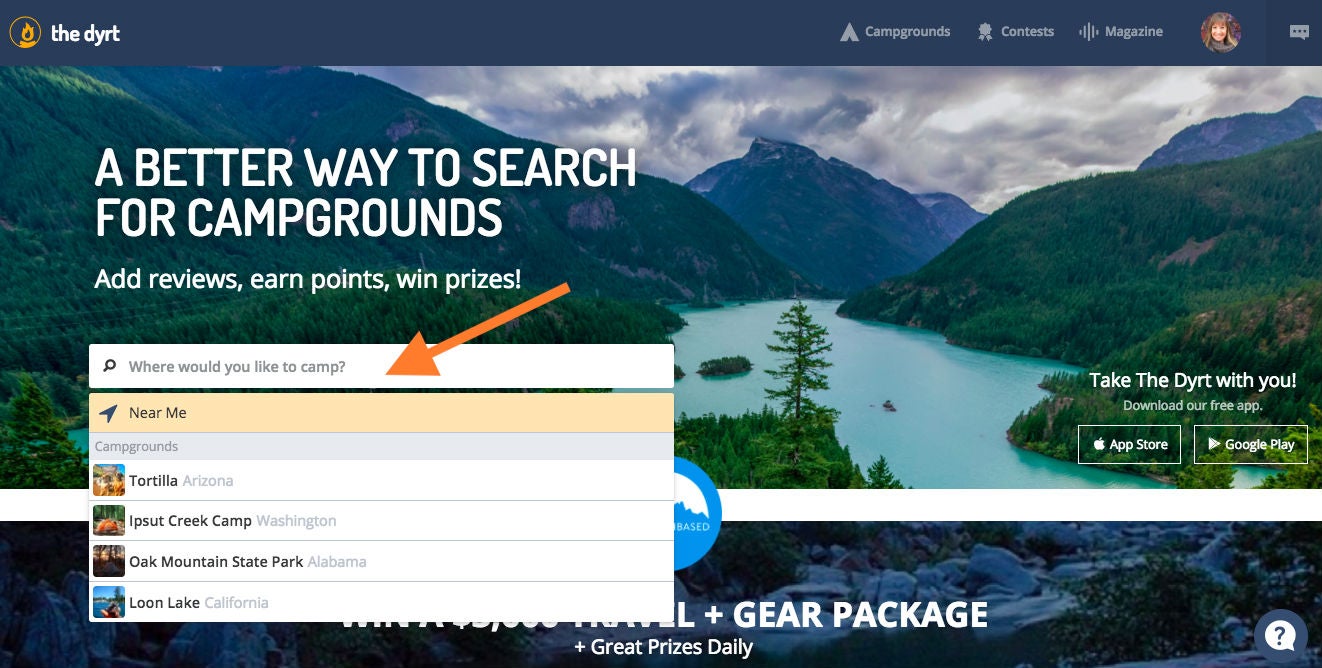 Search by state, city, park, or a variety of landmarks to find campgrounds near you or where you want to go.
---
2. Find Campgrounds: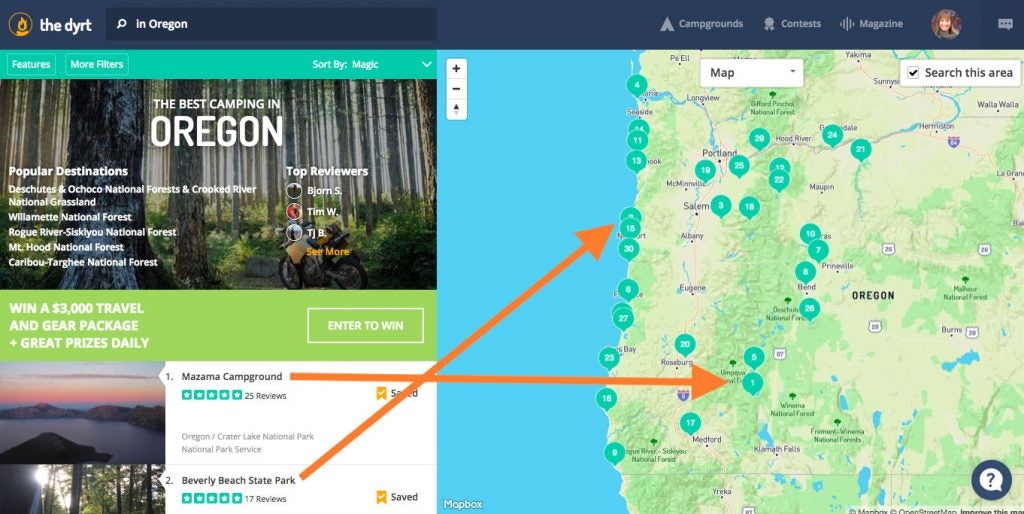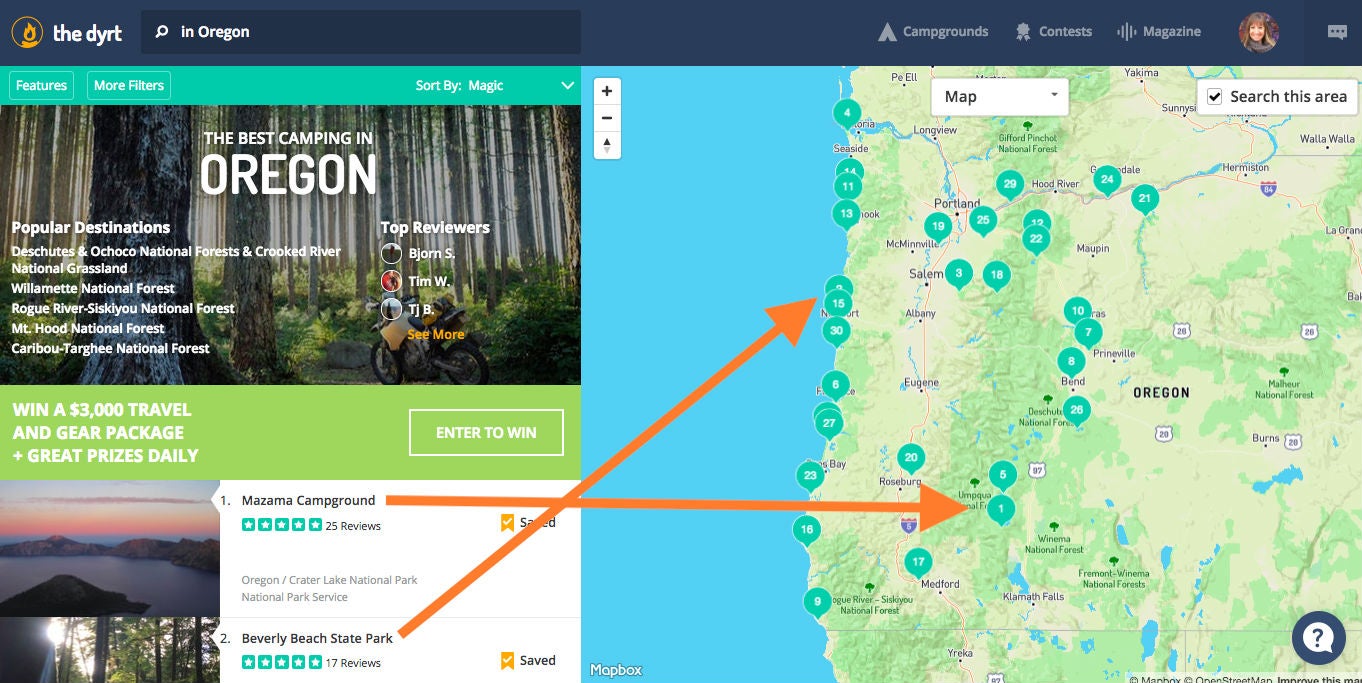 Zoom in or out on your desired region to browse campgrounds. Then read reviews and view photos from campers who have already been there. They'll tell you what's up.
---
3. Save a list of campgrounds to a Saved Campground List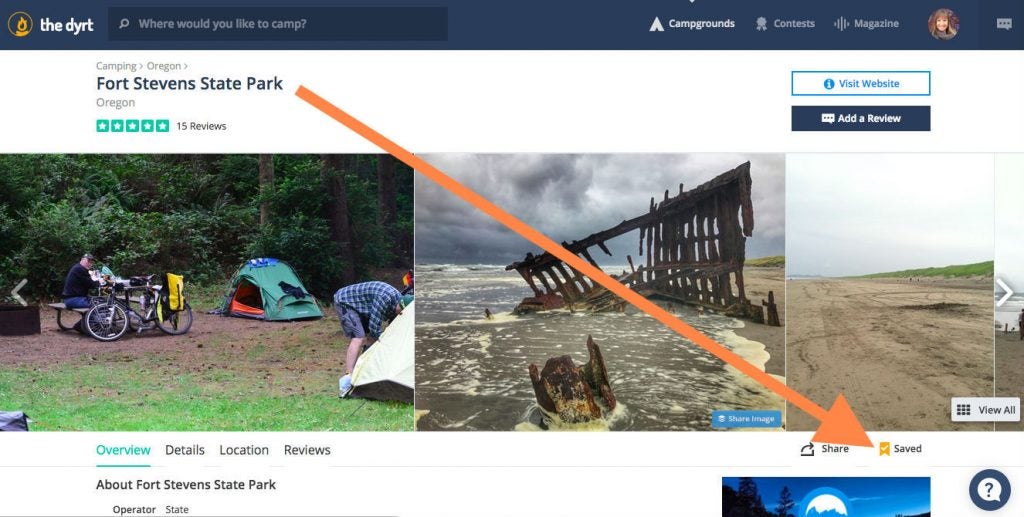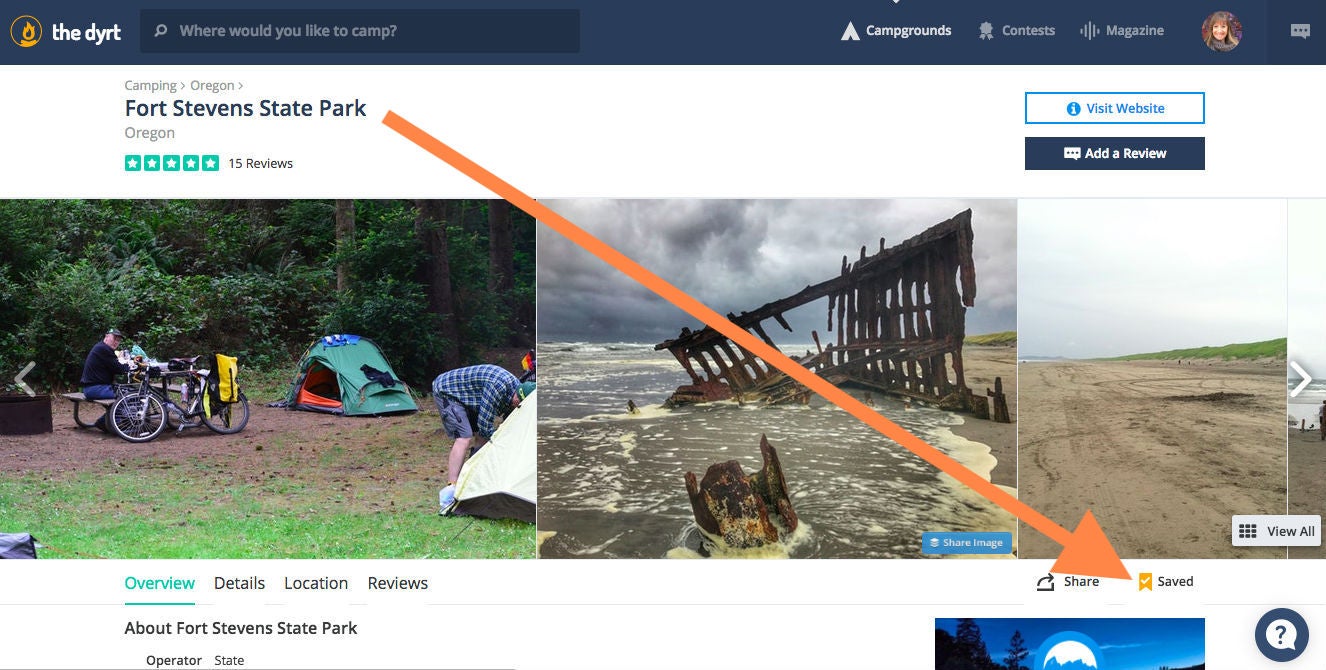 Don't let that perfect campground slip away, never to be seen by your own eyes. Click Save, and it's yours to add to your very own list.
Click here to get started:
Sign In to Start Saving
---
ALSO, you can personalize your list of campgrounds with notes: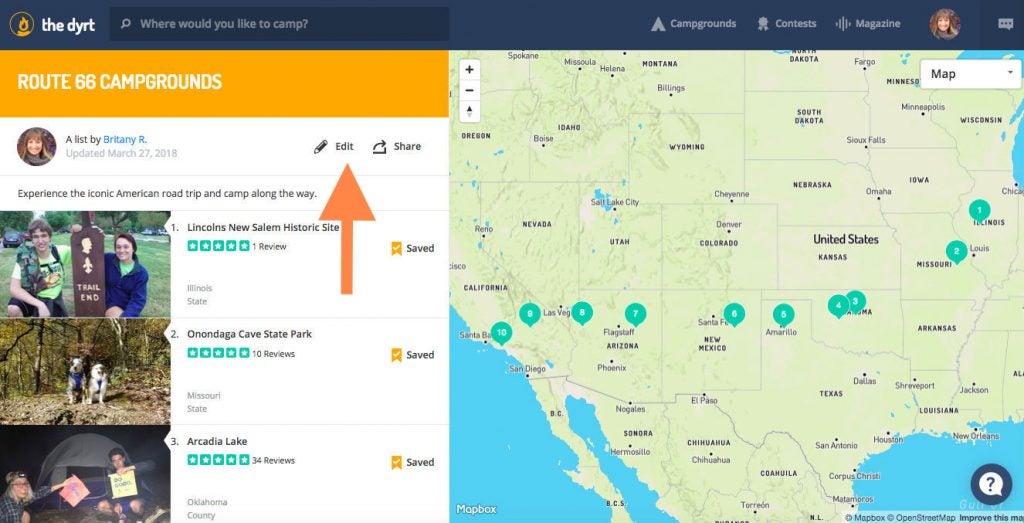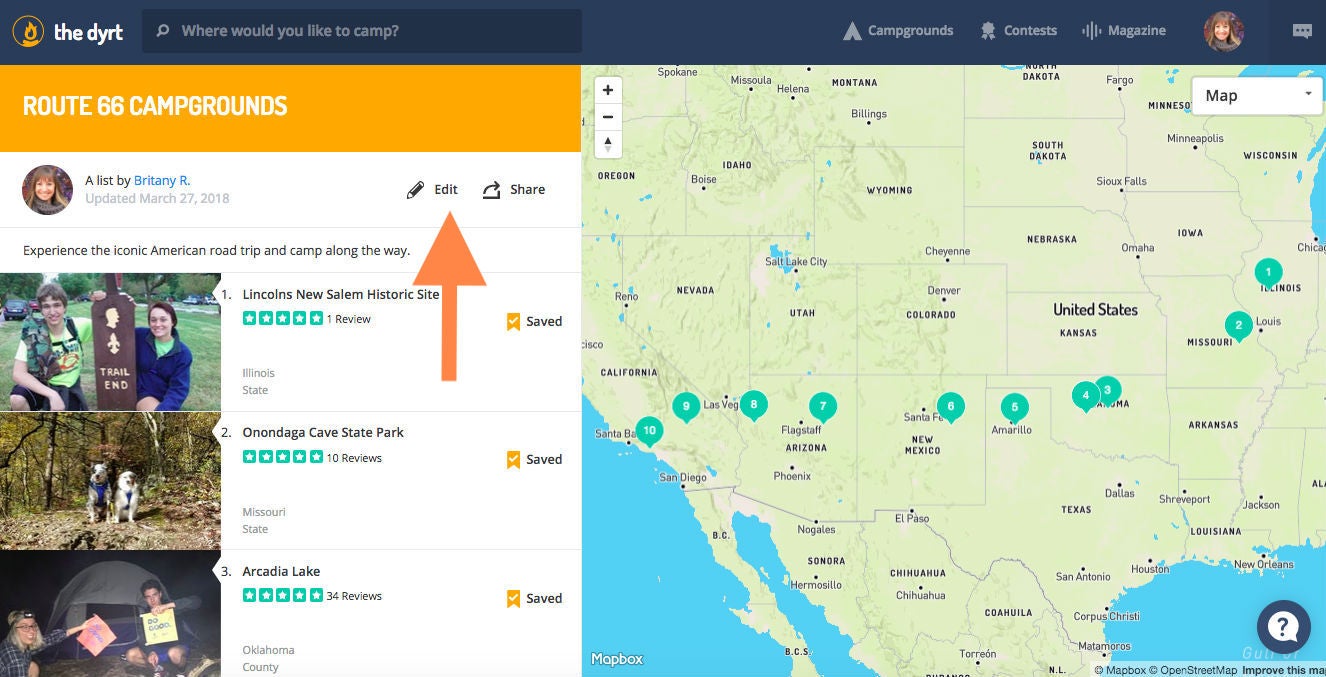 Your Saved Campground Lists will live under "Lists," which you'll find by clicking on your profile picture on the homepage.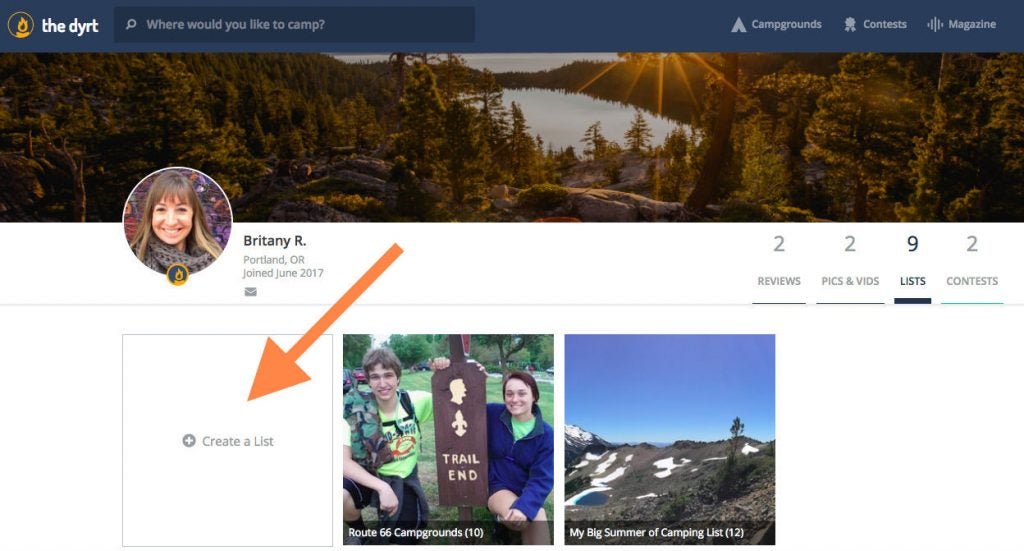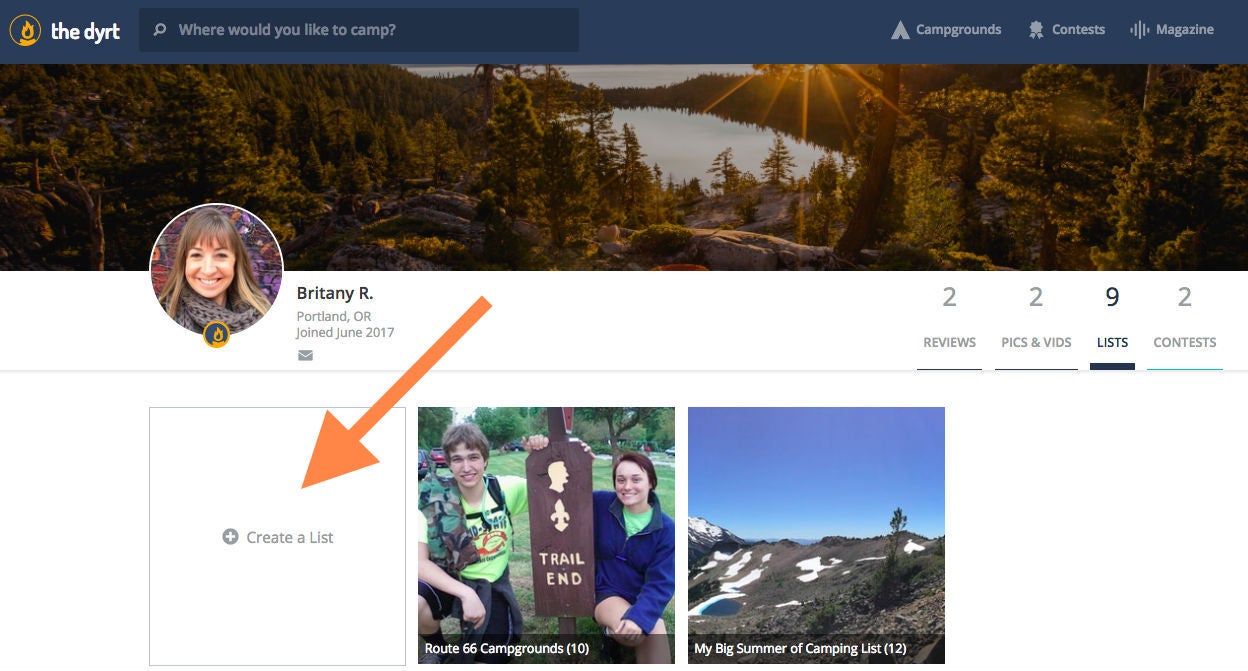 ---
The summer is full of possibilities. But only if you take the initiative to grab hold of those possibilities and go camping. Not sure where to start? Here are a few lists we think you'll like:
We can't wait to see your list of campgrounds, and the spots you visit and review on The Dyrt!
Popular Articles: