Shari and Hutch live on the road full-time in their vintage "canned ham" trailer. This week they're covering the necessary evil of full-time camping: balancing work time and play time at their camp jobs.
---
The island feels as if it just let out the deep, exhalating breath it drew in sometime around mid-June. There are empty parking spaces, deserted campsites, and a dwindling fleet of lobster boats heading out into the pre-dawn mist. Perhaps it's a trick of the late-summer light, but everything seems in a softer focus. Perhaps it's just me strolling through the post-Labor Day lull in Vacationland. Either way, it's a well-earned high.
Finding Work in Paradise Through Camp Jobs
During our tiny-house travels, we've worked seasonal gigs on three coasts in a dozen or so capacities, and only a couple had a traditional application. Our goals are to use our experiential/environmental education backgrounds, work in an active outdoor setting, and live in a place that many people go for vacation.
We prefer to order off the menu when looking for a job and often just directly ask, "are you hiring?" You'd be surprised how far that question will get you.
This summer, we found camp jobs at Old Quarry Ocean Adventures, a small outdoor adventure outpost/campground/lobster pound in Maine's Penobscot Bay. We first discovered the site in 2015 while visiting on a break from working on Mount Desert Island, Maine. It seemed like a good fit, so we talked to the owner, Captain Bill.
When we felt Maine calling this past winter, we emailed Bill again and he hired us within a few days. We've found many seasonal jobs this way — by focusing on where we might want to be and contacting the owner directly with a professional cover letter email and tailored resume.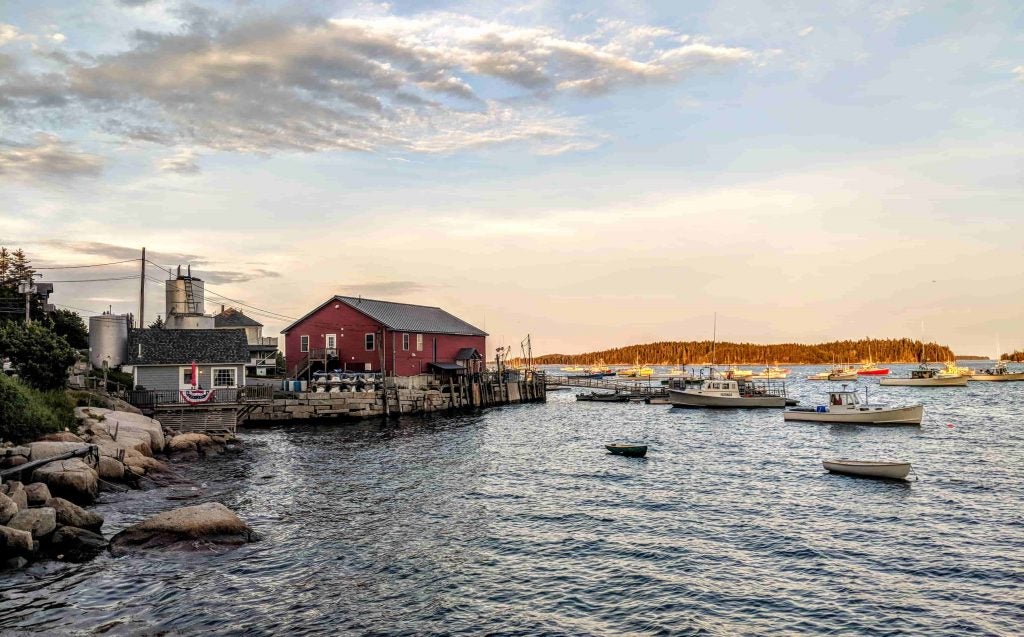 Flashback to the heat of summer (just three short weeks ago) where I began my day with a group of eager sea kayaking newbies. After four hours of paddling, I had just enough time to shove a sandwich in my mouth, before teaching a couple from Texas how to harness the wind to move back and forth across our little cove in a small sailboat.
Upon returning to the office, I discovered the newly-hired, college-break co-worker completely in the weeds with lobster dinner orders. I hung up my lifejacket, washed my hands, donned an apron, and began barking commands like I was running the wheel at Denny's.
After the rush, I spent what was left of the evening doing the weekly unpaid office shift which covers our campsite at the end of the Earth in Penobscot Bay, Maine. If you want to go any farther, you'll need to jump in a boat.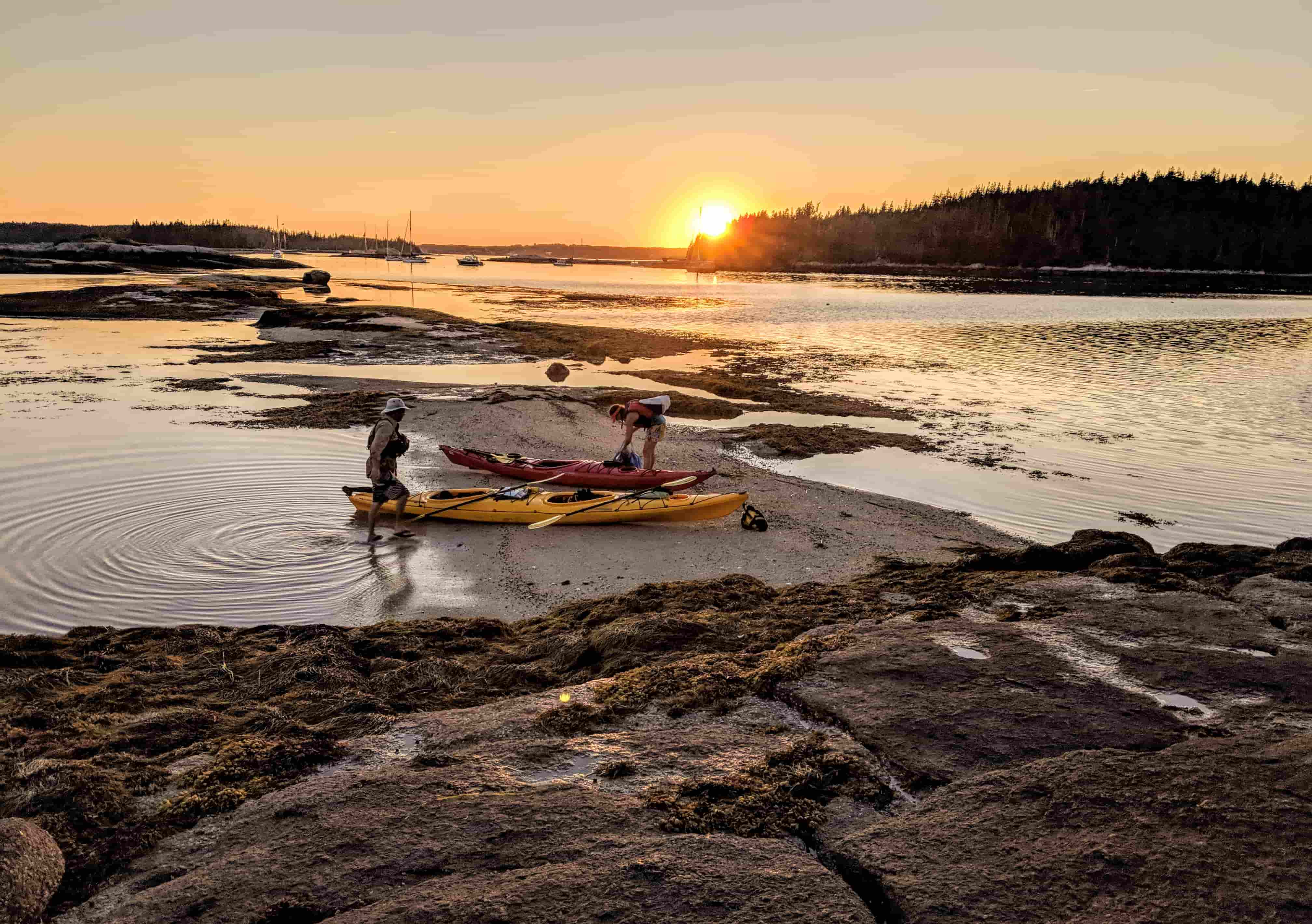 My wife Shari's days were equally crazy, as first mate and Naturalist Educator on our tour boat. At any minute, a family of eight might walk in off the street, requiring her to stop whatever she was doing, change shoes, grab her backpack, and run down the gangway to lead a natural and cultural history tour. Who needs a gym membership when we often put 10K steps or four hours of paddling in before lunch?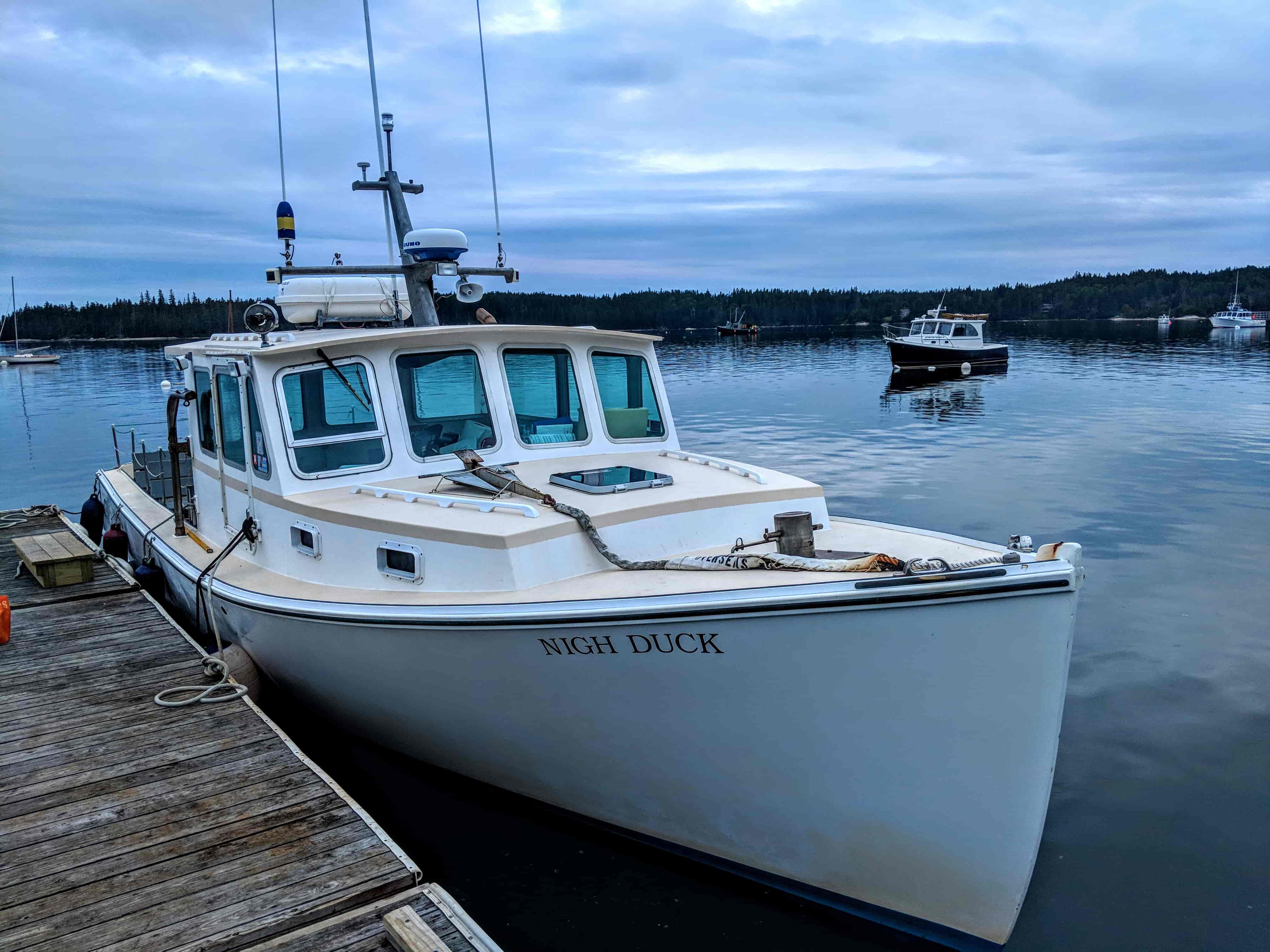 Flexibility, adaptability and a jack-of-all-trades mindset might just be the biggest bullet points on the resume when searching for seasonal gigs and camp jobs like this.
At this season's business (with a staff of 15), we've found ourselves doing anything from unclogging toilets to leading adventures out in this stunning archipelago. We were hired for our skill with the latter, but experience with a plunger and a mop comes along for the ride.
The benefits of spending the busy season in "bucket list" locations are obvious. We wake up every morning in a place where people come to get away from it all. Our walk to work takes 30 seconds from our camper door. We play a teaching role in our client's personal connection to this stunning landscape. We are both educators by trade, and being able to do that in a gorgeous setting is a privilege.
Other benefits uncover themselves throughout the season. After our first six weeks, we discovered that we were running around on the same tank of gas and hadn't left the island more than twice. Additionally, when we post up in one location for the busy season, we don't have to compete with the maddening crowd for the last campsite in a popular location.
Camp Jobs Aren't All Fun and Games
Working in paradise always has a price, though, and people can get a skewed image of what it's like to live and work to facilitate someone else's vacation.
What visitors don't see through their blissed-out vacation lens is our struggle through the chaos of 18 people showing up at the same time for five different activities, the accidental double bookings and misplaced paperwork, the entire computer system going down during a storm, and the kitchen running out of everything minutes before the dinner rush.
Visitors don't see us working six weeks in a row with just three full days off, nor do they see what it takes to keep the place looking presentable.
But, despite the chaos of the day, we can go "home" to our little camper, cook dinner, and sleep in our own bed.
Bringing Hamlet with us to these seasonal gigs is essential to making them work for us, as it eliminates moving into and out of staff housing each season and dealing with roommates' habits; we can maintain a sense of home as we drive from coast to coast. At the end of a busy season, our living situation doesn't change with our location. Within a day, we can drive away to the next adventure, with the potential of returning another year…or not.
Popular Articles: