My Girl Scout troop introduced me to camping by teaching me how to start a fire, catch a fish, and craft at a campground picnic table to my heart's content. Our camping crafts included popsicle cabins, friendship bracelets, and even campfire building, where we solidified our bonds by singing "There Was a Moose" around the campfire we had just struck to life.
Getting kids outside and engaged with arts and crafts helps them tap into parts of their brain and creativity that they might not access otherwise. Not only does art foster innovation, it also helps with motor skills, builds confidence, and teaches perseverance. And it's a great way to preserve those camping memories for years to come.
20 Fun Camping Crafts Your Little Ones Will Love
When you're camping with kids, it's good to make time for exploration, but it helps to have a few ideas on deck to postpone boredom when it calls—as it inevitably does.
There's a seemingly endless amount of craft ideas to keep kids occupied for a weekend or week of camping. It may mean bringing a few items from your craft kit—like scissors, glue, or beads—but these simple camping crafts are a quick way to spark outdoor creativity on your next camping trip.
1. Tin Can Lanterns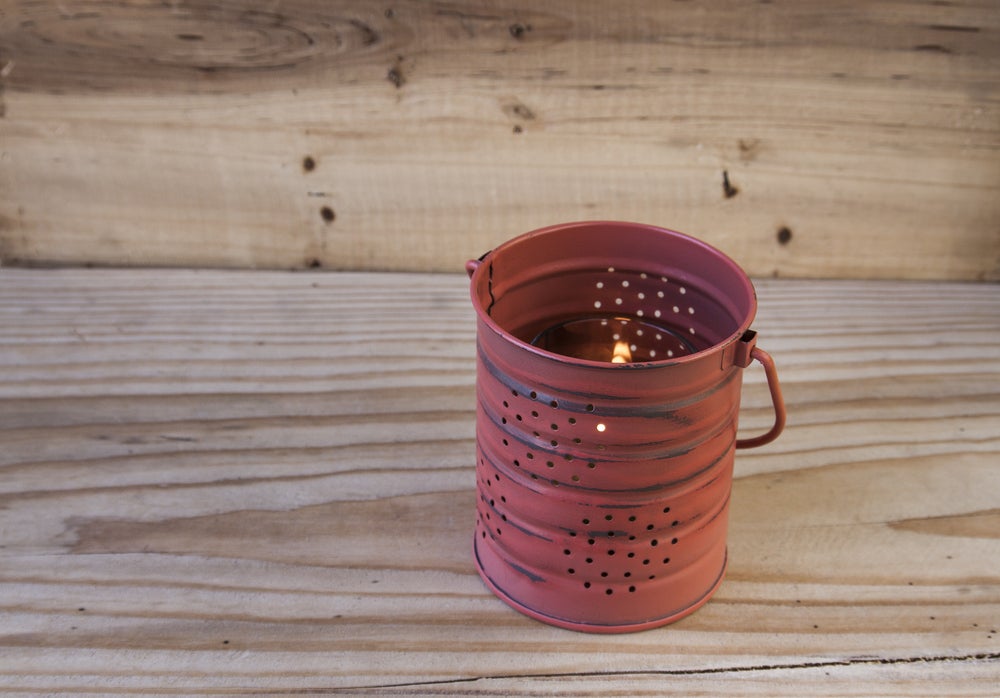 Camping crafts should be done with adult supervision, and this one is no exception. You'll need clean tin cans (like from beans or tomato sauce), glue, a drill and bit, paper, and a tea light. Clean out the tin cans before you begin, then have the kids paint the outside. Have each kid design a simple dot pattern on a piece of paper. Tape the paper to the tin can and drill through each of the designated holes. Remove the paper, insert the tea light, and light it up—and be mindful of fire safety as you admire your creation!
2. Pet Rock Tic-Tac-Toe
If you're camping by a shoreline, this pet rock tic-tac-toe is a fun way to use natural materials to create a board game! The kids will need ten rocks, five for each player. Paint a set of five as one color or pattern and the other five a different color and pattern. Then draw a tic-tac-toe board in the sand with a stick and enjoy your nature game!

3. Camping Bingo
What's more fun than trying to find and identify different animals, plants, and critters around the campsite? Turning it into a game. Create your own bingo board at home (or on the fly if you have a piece of paper and drawing skills!) with pictures of flora and fauna you may encounter, like raccoons, trees, flowers, or fish. This is one of the many camping crafts that incorporate creative thinking, education, and a game!
4. Toilet Paper Roll Binoculars
As simple as it sounds, these toilet paper roll binoculars are a fun camping craft to make with very few supplies! You'll need two toilet paper rolls per child, twine, a hot glue gun, and markers to decorate. It's easiest to decorate the rolls first, then glue them together with the glue gun. For added security, punch a hole on the outside of each roll and thread the twine through to create a neck strap.
5. Nature Scavenger Hunt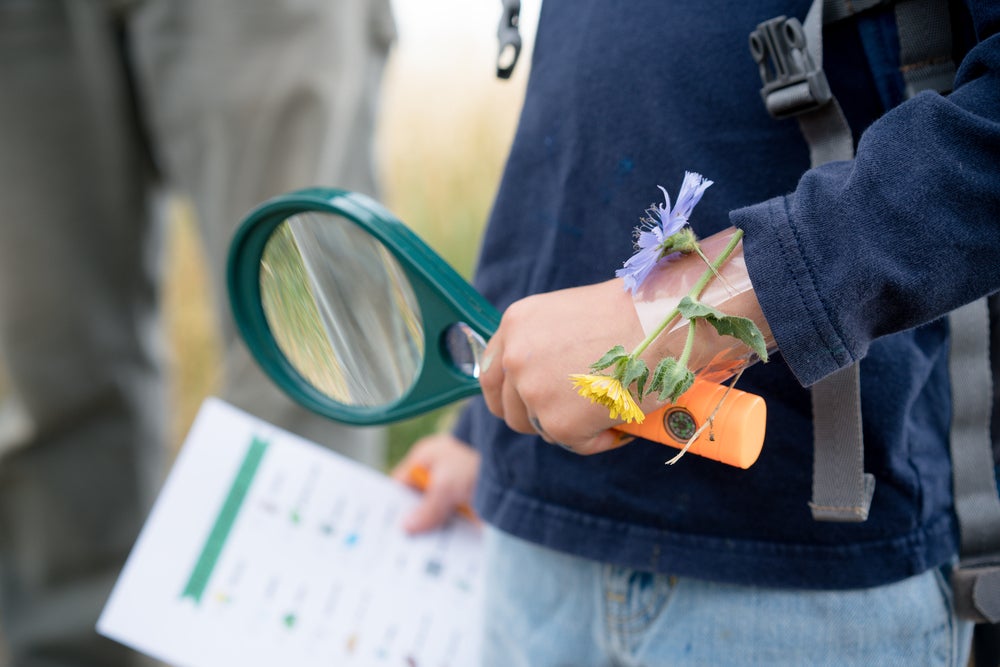 Similar to camping bingo but with less structure, make a list of items for kids to find in a scavenger hunt. To make it more challenging or educational, research native trees and plants around the campground. Where age-appropriate, equip kids with a book to help identify different plants.
6. Glowing Campfire
This 'glowing' campfire can be made ahead of time to get the kids excited for camping, or at the campsite—especially if there's a fire ban in place. You'll only need a few supplies: a plastic cup, scissors, flame-colored tissue paper (red, yellow, orange, brown), and tacky glue. For full effect, you'll also need an LED tea light.
Cut the tissue paper into small strips and glue them onto the plastic cup to create the illusion of a fire. Glue longer brown strips to the plastic cup to look like logs supporting the fire and then place an LED tea light underneath to simulate the flame!
7. Natural Names
To create natural names you'll need a solid piece of construction paper and the world around you. Find a handful of twigs, branches, leaves, and flowers to spell out the letters of your kid's name. Once you've gathered the supplies, use hot or Elmer's glue to secure the name in place.
8. Stick Figures
Gather sticks from camp to create vibrant, colorful stick figures. Encourage the kids to find sticks with distinctive features like knots and splits. Coat the stick in white acrylic paint to make the final colors pop and add yarn to make silly stick figure creatures.
9. Rocky the Hedgehog
Take your camping crafts to the next level with Rocky, your new forest friend! Find an oblong rock and coat the middle with a generous amount of glue (yes, this might get messy). Gather pine needles and stick them to the rock to give Rocky his 'spines'. Once he looks full and warm, use a sharpie to add a face, and voila! A new forest friend.
10. Leaf Rubbings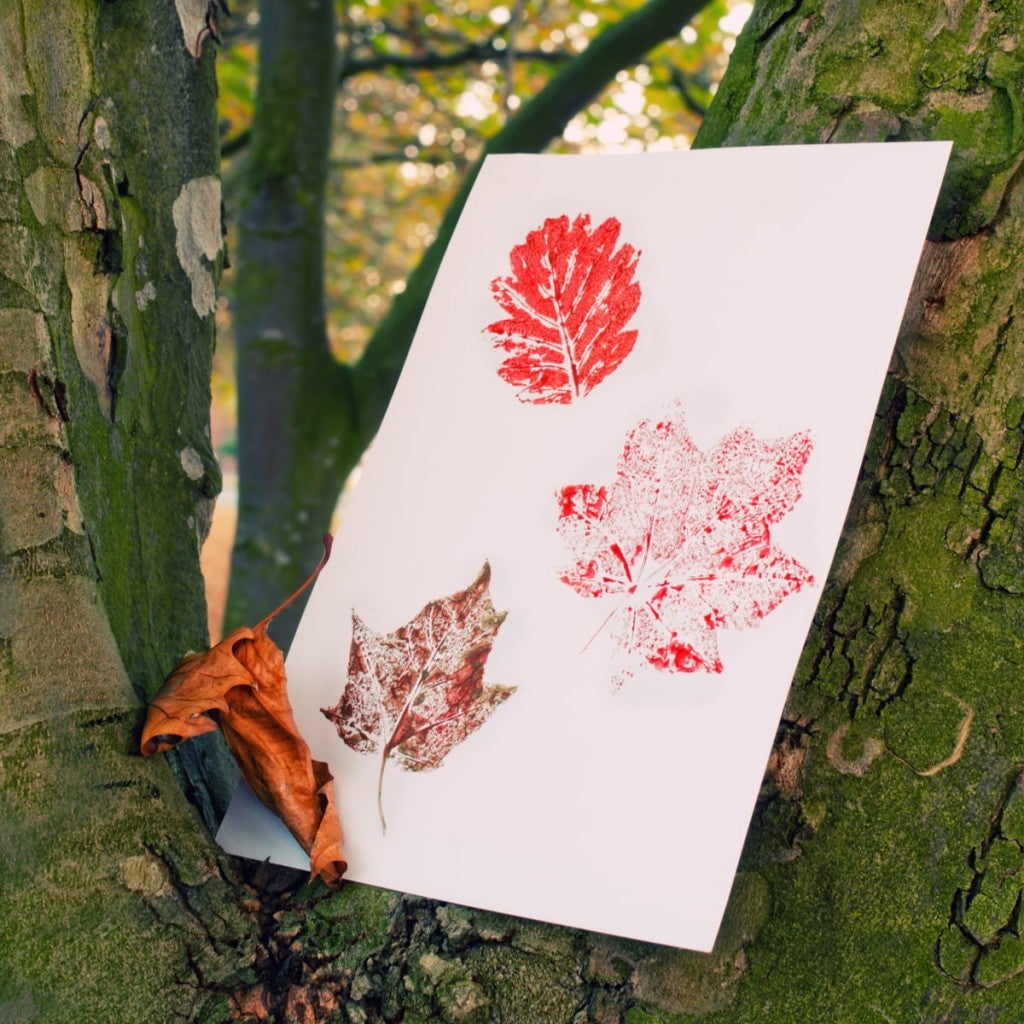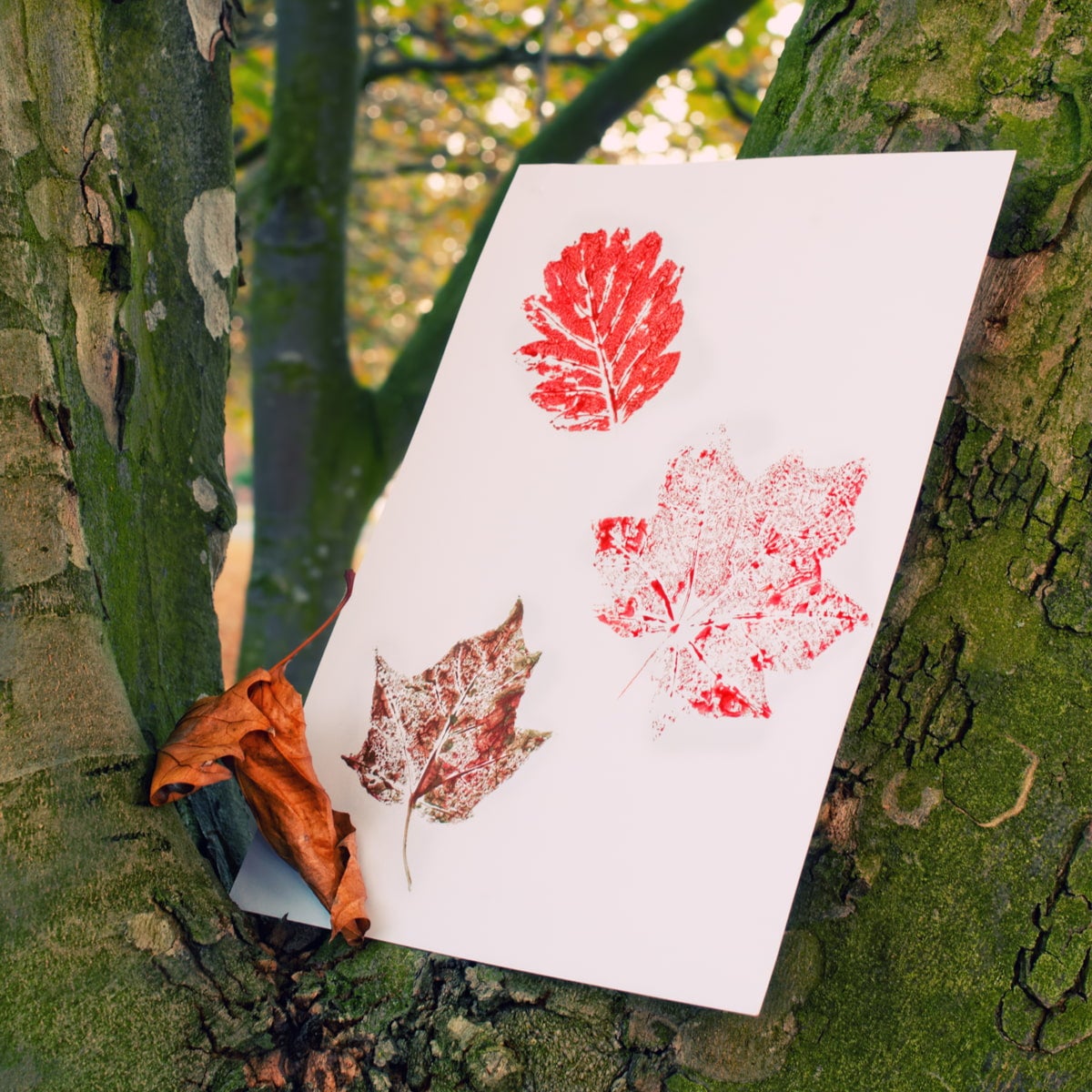 Creating leaf rubbings helps kids learn about different types of trees, and also creates a lasting memory of the place where you camped. This one of the more simple camping crafts, only requiring paper, crayons, and leaves. Find a variety of different leaves and set them vein side up on a flat surface. Place a piece of paper over the leaves, then rub a crayon over the paper to create an impression.
11. Beaded Sticks
Similar to the stick figures, beaded sticks are easy to make and require only a handful of thin sticks from the forest, beads, and hot glue. Line each branch with beads to make a colorful, fun display. Once there are enough beads on each branch, and a touch of hot glue to the end to secure the beads in place. Be extra-careful that stray beads don't get left behind!
12. Story Stones
Camping near a river? Draw the young ones in with some visual storytelling. You'll need a handful of rocks, acrylic paint, and paint brushes to bring the story to life. Have the kids either retell an old story by painting pictures on the rocks, or encourage them to create their own!
13. Beaded Wind Chime
To make this epic camping craft, first find a solid stick or piece of driftwood. Use a small drill bit to drill seven evenly-spaced holes along the wood. Cut five strips of fishing line and tie a bell at the end of each. Then line each with an assortment of beads. Once each line has its own colorful assortment of beads, thread the line through the hole in the driftwood with a needle and tie it off. Repeat this with all five lines, then take another line through the bookend holes, leaving enough slack to hang over a tree branch.
14. Leaf Jewelry
Cute, functional, and commemorative, leaf jewelry combines different aspects of nature in a practical (though not permanent) way! Gather green leaves from the forest. Use a single-hole punch to punch two holes in the leaves, one on each side of the main vein. Then thread twine through each of the holes to create a bracelet or necklace.
15. Nature Bookmarks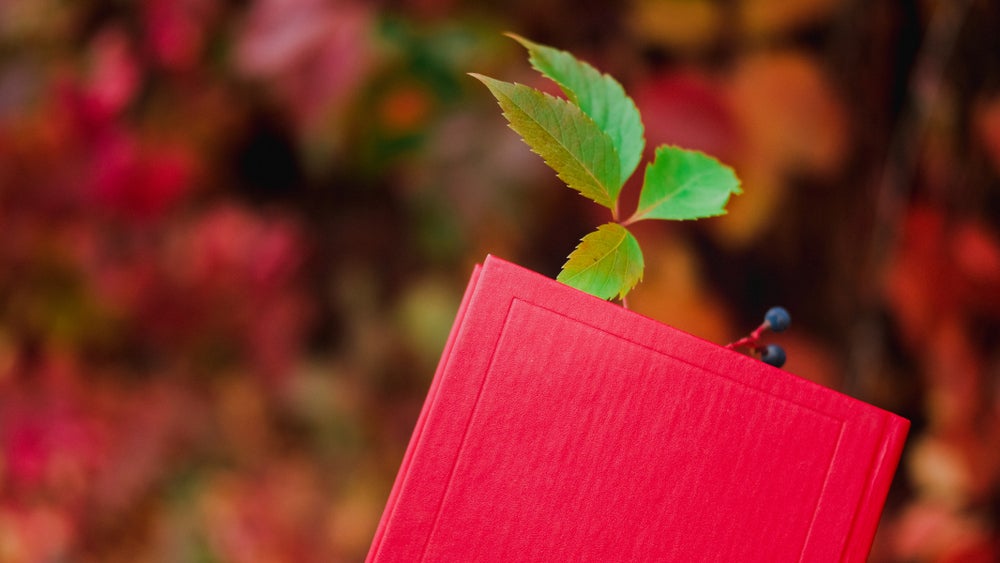 Making nature bookmarks is fun and also incorporates an educational aspect to camping crafts. You'll need self-laminating sheets, cut to bookmark size, to complete this project. Once you have those, the rest is a piece of cake! Find different leaves, branches, and flower petals to press between the self-laminating sheets. After you've found and pressed your collection, make a single hole punch at the top of the bookmark and thread through a piece of ribbon or twine.
16. Friendship Bracelets
A traditional friendship bracelet is made from a series of knots tied into strands of embroidery floss—perhaps a technique best mastered by watching YouTube. You can also make a simple friendship bracelet by braiding three to six different strands together.
Choose what colors you want to use in your bracelet and cut the length to five times the diameter of your wrist. Tie a knot with all the strands and tape that end to your picnic table. Then braid the strands together until you get an inch or two from the bottom. When you're done, tie the two ends together on your wrist.
17. Painted Rock Dominoes
Painted rock dominoes are another great creation for riverside campsites. Gather 28 flat rocks: these are your dominoes. Paint a line down the center of each one. Leave one rock as is, with only a dividing line; this is your blank domino.
Paint the remaining dominoes to reflect a traditional domino set. Every combination of numbers from zero to six should be represented, which makes a total of 28 dominoes. If you want a larger set, you can double or triple the supplies for this camping craft.
18. Stick Ribbon Streamer
For a simple and fun camping craft, gather sticks and twigs of different lengths. To prevent scrapes, shear off the smaller branches that shoot off the main stick. Next, cut different lengths of string, ribbon, or twine and tie around the top of the stick. Now hold your streamer up in the air and run in circles!
19. Easy Paper Plate Watermelon
The paper plate watermelon is one of best camping crafts for a rainy day lunch activity at the campsite. Cut a paper plate in half and paint it to resemble a watermelon—a hearty pink center and vibrant green rind. Use a sharpie to draw in the seeds or hot glue to attach the seeds from a real watermelon!
20. Nature Bracelet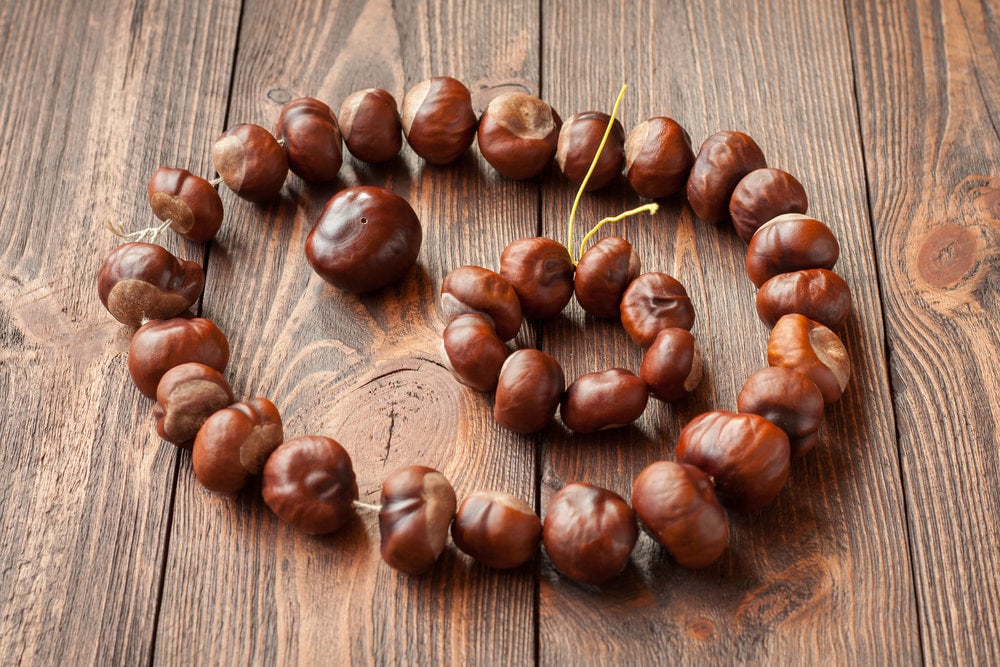 Simple and fun, the nature bracelet requires only three supplies: scotch tape, nature, and imagination! Take a piece of scotch tape and wrap it, sticky side out, around your child's wrist. Then walk with them through the forest, collecting pieces of moss, sticks, and leaves on the sticky tape to make a nature bracelet.
Popular Articles: