Travel Oregon has released their own unique version of The Oregon Trail game, and we're pretty excited about it.
Remember the good 'ol days when study hall was spent fixing broken wagon axels and dying of dysentery? Travel Oregon has created a new version of the 1990's computer game, and it's just as delightfully pixelated as we remember.  But this time, you get to travel the Oregon trail with craft beer and kombucha. The Oregon Tourism Commission hasn't followed the real historic Oregon trail in their version. This one focuses on the great Beaver State, where The Dyrt calls home.
Travel Oregon: The Game is a fun little Oregon Trail throwback that's packed with inspiration for a road trip across the state. But where will you camp along the way?
Obviously, we've got your covered.
Top Oregon Trail Inspired Campgrounds Along Travel Oregon: The Game

Stock up on kombucha, craft beer, and tire chains. We've combed through Travel Oregon: The Game to offer camping recommendations for many of the destinations featured along the way.
Ready for an Oregon Trail road trip + camping? Let's do it!
Portland Region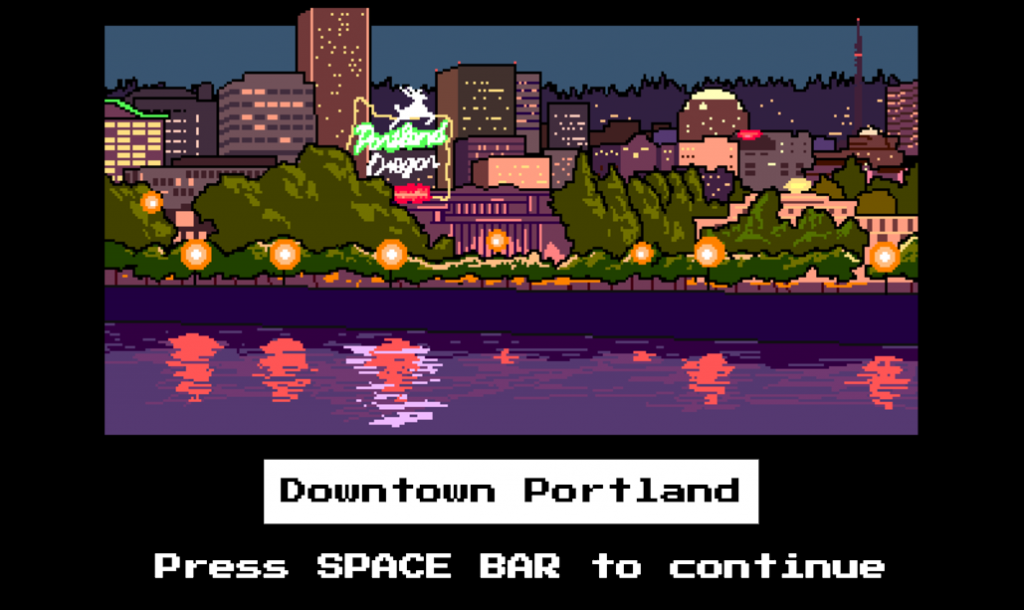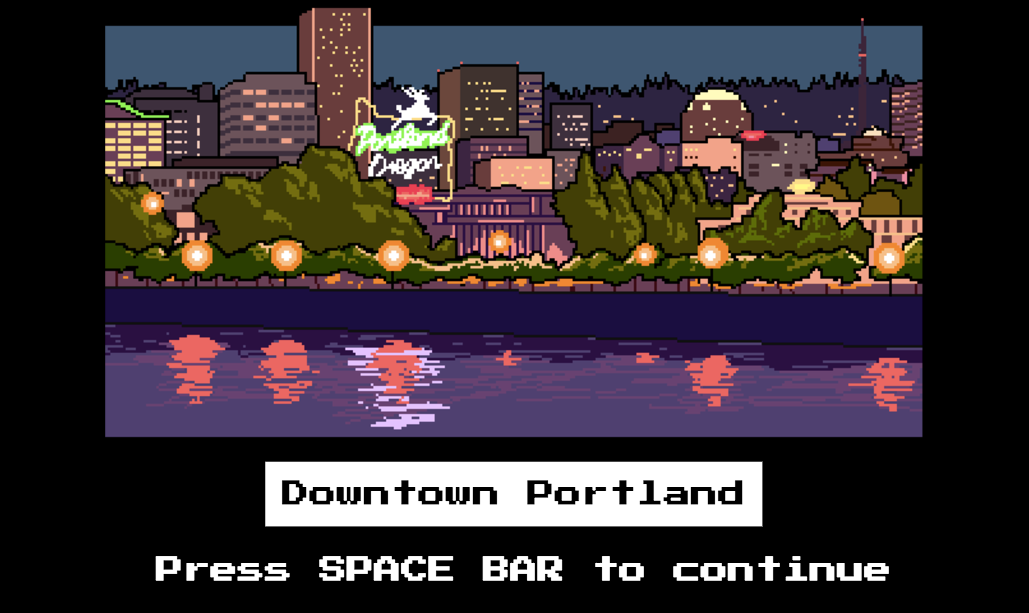 You won't find designated campgrounds in the city, but you will find plenty of places to stock up on camping gear. Visit Next Adventure for new and used backpacks and tents, then pop-in next door to Andy and Bax, an army surplus store that has steals on sports equipment, outerwear, and warm wool blankets.
Mt. Hood/Columbia River Gorge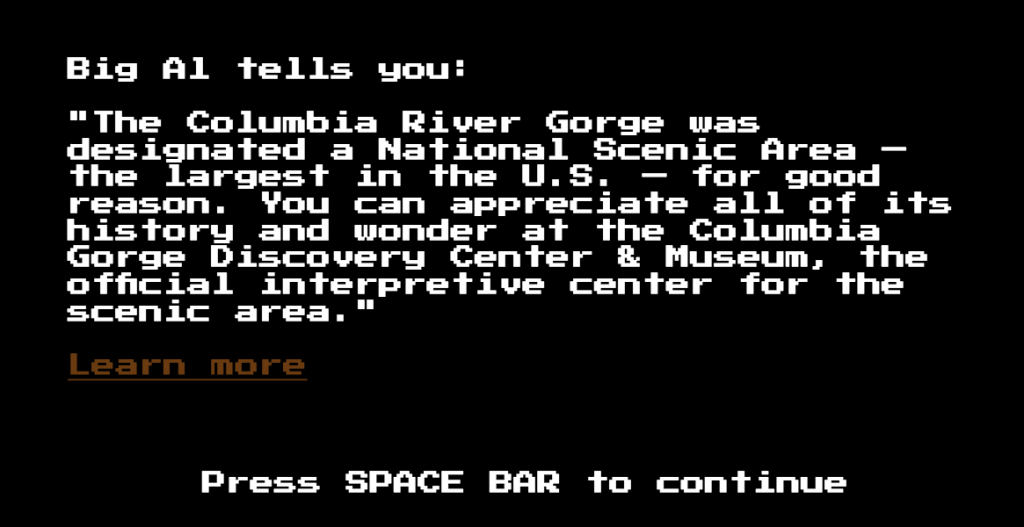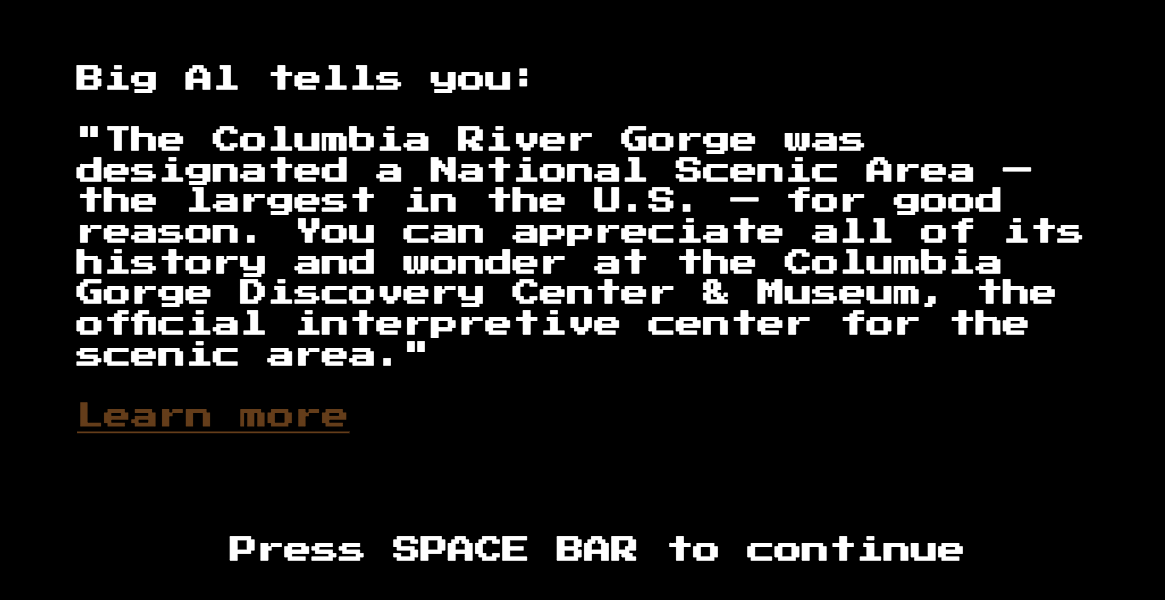 Drive out to the Columbia River Gorge, where you'll visit Trillium Lake and Rowena Crest Loops. Trillium Lake offers kayaking and a striking view of Mt. Hood's snowy peak. Rowena Crest is one of the best viewing spots for wildflowers in the springtime, and a scenic, curvy highway that takes you around a thick forest of Doug Firs and rocky cliffs along the Columbia River.
For camping near Mt. Hood and the Columbia River Gorge, we recommend…
Memaloose State Park
"This campground is near some amazing wildflower hikes. Just a quick drive from Mosier Plateau hike, which has amazing views of the Columbia Gorge and is full of beautiful balsam root and lupine. The hike also goes through a quaint pioneer cemetery. The campground is right by the Columbia River, but be aware that there is a railway that runs right by camp." — The Dyrt camper Melissa N.
Camp Here
Trillium Lake Campground
"I had a perfect spot right by the lake! Nobody ended up staying in the sites near mine, which was kind of nice. Normally it tends to be on the busier side on the weekend. There are a lot of trails to hike on, and everything is kept pretty nice. The lake is absolutely beautiful in the morning" — The Dyrt camper Natasha R.
Camp Here
Eastern Oregon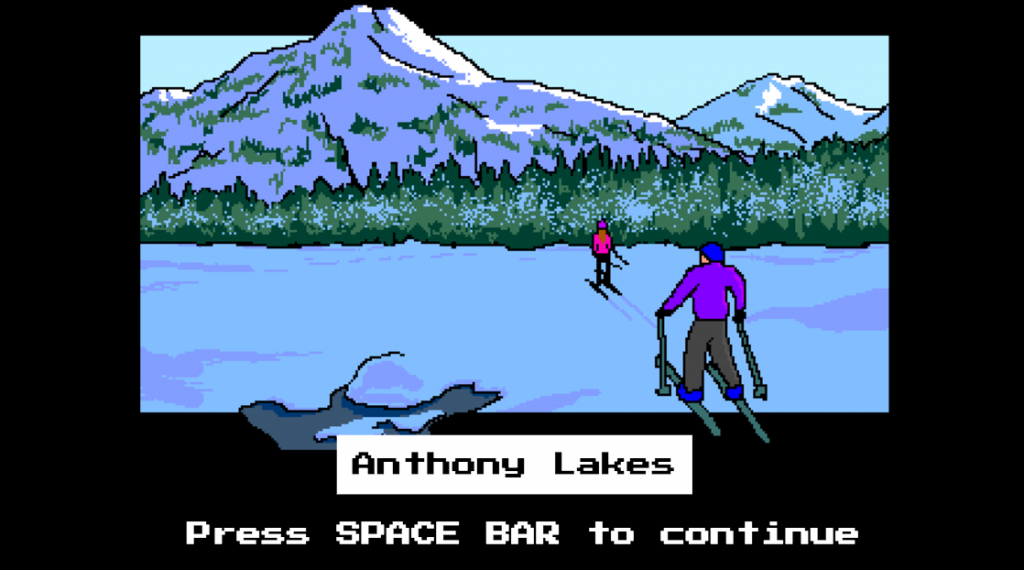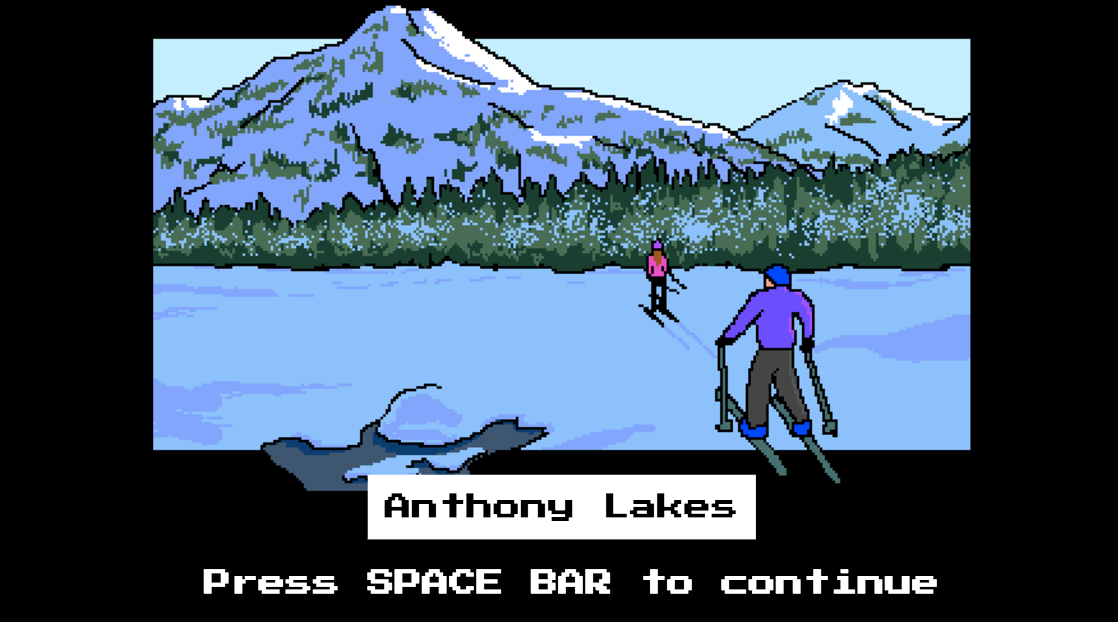 The high desert of Eastern Oregon stretches out in colorful landscapes. There's a sense that you've reached the wild out here, where crowded trails fade and wide open spaces offer room to explore.
The Painted Hills will capture your imagination with orange, red, and yellow bands of Earth, along with millions of years of geologic history. Anthony Lake offers family-friendly fishing and hiking with dramatic, craggy peaks reflected on the water.
For camping in Eastern Oregon, we recommend…
North Fork John Day Campground
"Located where desert meets the forest. This lovely area provides thrills for all. Bring your ATV'S, hiking boots, and fishing polls because this area has it all!" — The Dyrt camper Stephanie L.
Camp Here
Central Oregon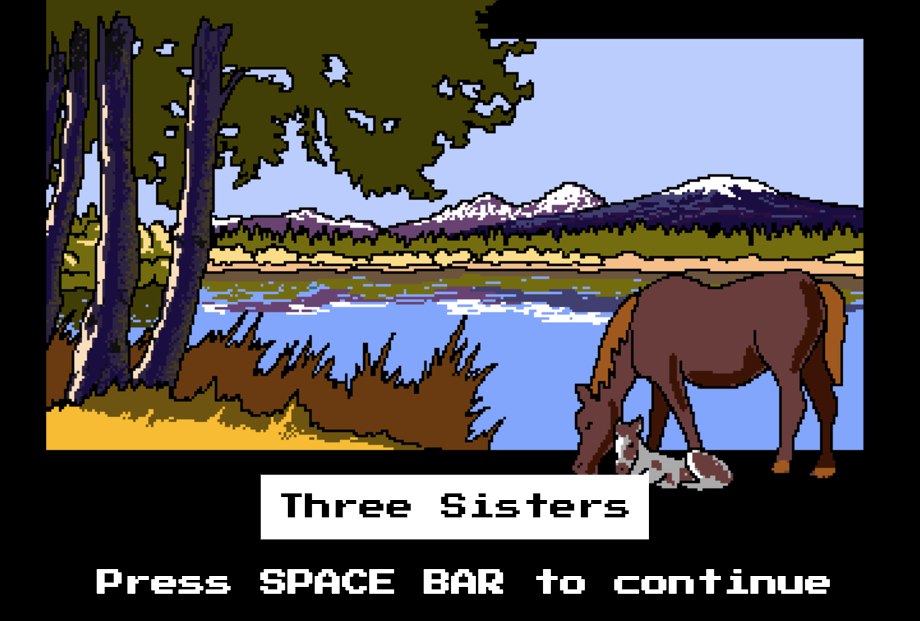 Get ready to be overwhelmed with outdoor adventure sports. New York City might be the city that never sleeps, but Bend, Oregon is the town that never sits down — unless it's for a drink at one of 28 craft breweries in Central Oregon. You'll find hiking, tubing, SUPing, skiing and more around this region of the state.
For camping in Central Oregon, we recommend…
Soda Creek Campground
"Amazing location right on the edge of a huge meadow where Soda Creek flows through to Sparks Lake. You have views of South Sister, Broken Top, and Mt. Bachelor and Sparks Lake is right around the corner… you can't go wrong with coming here. In the summer the dust can be slightly overwhelming but the scenery makes up for it." — The Dyrt camper James L.
Camp Here
Southern Oregon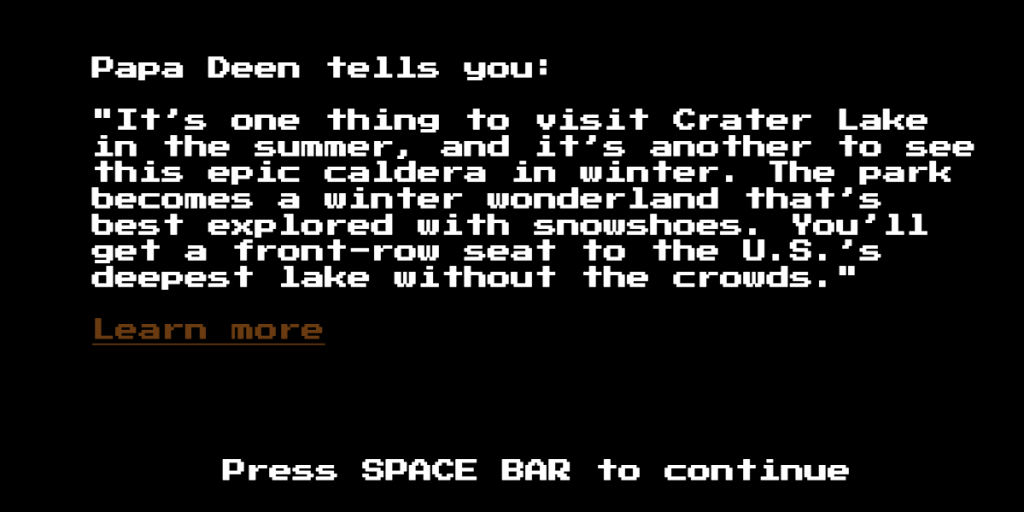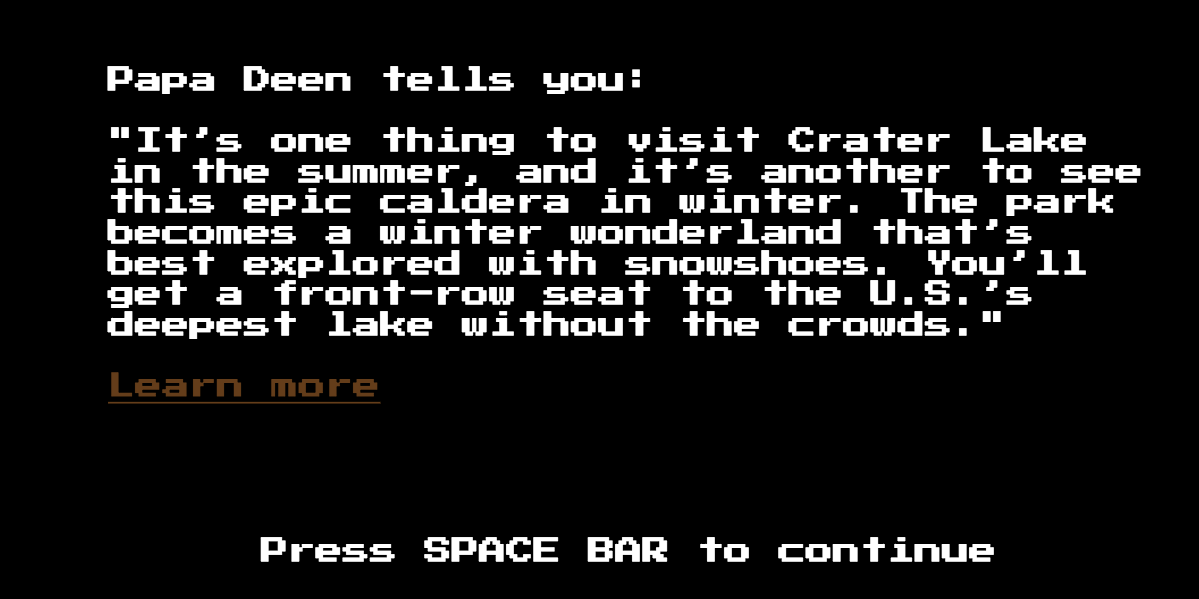 Southern Oregon is home to Crater Lake, a body of water that always looks impossibly blue in photos — but it really is that stunning! Once home to Mazama Volcano, the lake was formed when an eruption caused the peak to collapse in on itself.
For camping in Southern Oregon, we recommend…
Mazama Campground
"Besides being the only National Park in the state of Oregon, Crater Lake is an amazing stop along the PCT. On our month long trek across Oregon, my husband, dog, and I made sure that we spent at least one day here. The best part was that we had friends join us for a great time. There are a variety of camping options available including paid, reserved site camping for tents, trailers, or RVs, private cabins, as well as a separate area for hikers and bikers (bicyclists) who do not have a motor vehicle." — The Dyrt camper Jenny R.
Camp Here
Oregon Coast 
Don't call it "the beach" — the Oregon Coast is so much more. From craggy cliffs and tide pools full of star fish, to seafood shacks and whale watching, the Oregon Coast is a truly unique place. The best part? It's all yours to explore. All 363 miles of the Oregon Coast are public property from surf to vegetation, thanks to the 1967 Oregon Beach Bill.
For camping along the Oregon Coast, we recommend…
Humbug Mountain State Park
"Humbug was great, it is between two mountains so protected from the ocean winds with a creek and short walk to the beach. The facilities were nice and camp sites clean. The best part though is the short walk to the beach." — The Dyrt camper Ryan R.
Camp Here
Willamette Valley

The Oregon Trail definitely didn't bring you through any vineyards, but you have that chance now! The Willamette Valley is Oregon's beloved wine region. The area specializes in pinot noir, as well as covered bridges and bike paths, making for an idyllic destination not far from Portland. Get your wine on and then find a place to camp for the night!
For camping in the Willamette Valley, we recommend…
Champoeg State Park
"If you like disc golf this is definitely the place to go, huge sprawling shaded course is very inviting and everyone who was playing looked like they were having a good time. Great destination for lazy bike rides, miles of paved low incline trails. Plus as well, they have a bike tools available as well, a work station for light repairs." — The Dyrt camper Aria R.
Camp Here
Phew! According to the Travel Oregon: The Game, you survived a couple flat tires and an over-caffeinated passenger, but otherwise it was a great trip along a different, but equally exciting Oregon Trail.
---
Check out the Oregon Trail inspired game Travel Oregon for yourself, and find even more Oregon camping destinations at The Dyrt. Once you've visited a campground, we'd love to hear about it! Add a campground review and photos on The Dyrt and you'll help us make camping even better for everyone. 
Popular Articles: