If you're the kind of person who enjoys the finer things in life while also getting your boots caked in mud, you might be looking for a classier alternative to the flask full of bourbon in your backpack. (We're not hating on the flask of bourbon—but sometimes you just want to mix it up in your backcountry bar.)
Keeping our boozy beverages cold and compact while toting them in an environmentally-responsible way can prove challenging. Lucky for us, the market is exploding with new and unique ways to enjoy cocktails, wine, and beer in the outdoors so you can impress your friends with drinks on the trail or the campground—without trying very hard.
From fresh new backcountry cocktails to glass-free wine tumblers, it's no longer necessary to compromise quality while indulging in both the great outdoors and great tasting drinks.
Remember to drink responsibly–too much alcohol and adventurous outdoor pursuits don't mix, duh!
Mix Up Your Backcountry Bar Kit with New Ways to Enjoy Drinks Outside
Whether you're the type that mixes cocktails at the top of the crag, sips wine while on the water, or enjoys a cold one around the campfire, these fun new ways to get tipsy outside will keep your beverage cold and your belly warm.
1. Margaritas in the Backcountry: Pocket Cocktails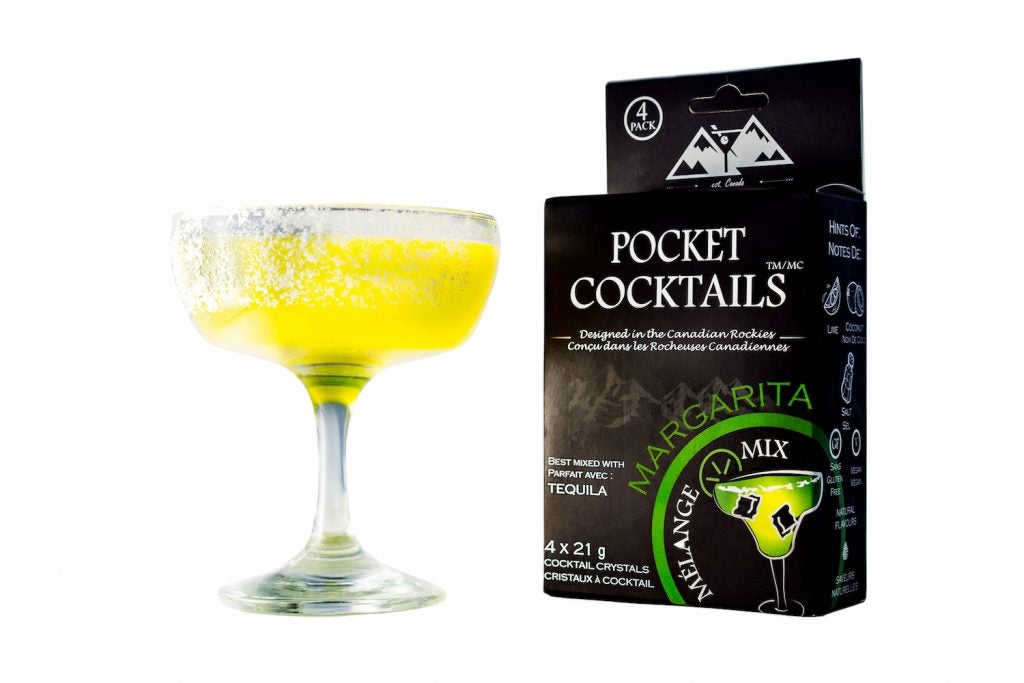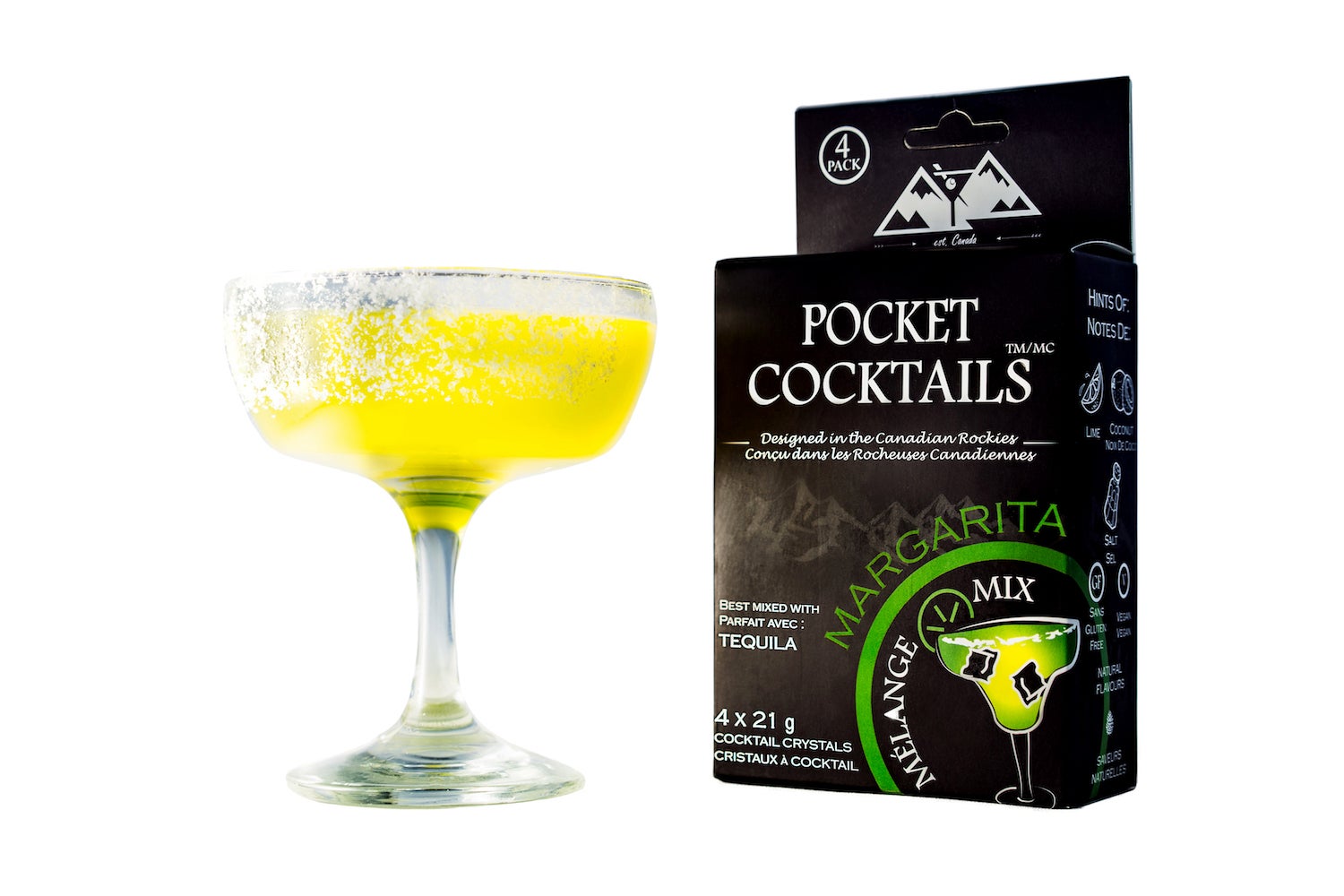 What happens when two backcountry bar pros who share a love of the outdoors create an easy way to carry boozy beverages on the trail? Pocket Cocktails is what happens. Like many of us, the founders of BarCountry were tired of lugging beer or a bottle of wine into the backcountry in order to enjoy a delicious drink on their adventures. So they made it their mission to devise a way to mix craft cocktails without the hassle of carrying all the weight of additional ingredients.
BarCountry's dehydrated cocktail mixers have all the ingredients you need to create your favorite cocktails– just add water and spirits. The coconut-lime margarita, pickled bloody caesar, cherry infused old fashion, and all-dressed bloody mary mixers come in packages of 4 so that you can play backcountry bartender with your favorite people in your favorite places.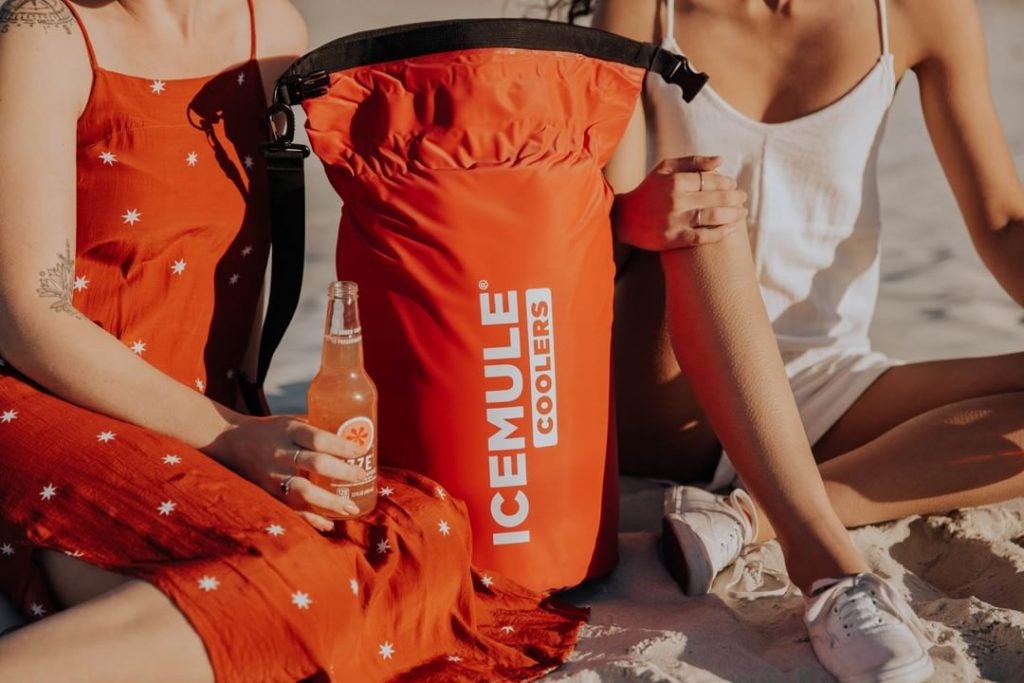 Traditionally, there have been two main problems with enjoying beer on a camping trip: keeping your brewskis cold, and hefting out enough cans to really maintain the buzz. That pain point was one the founders of IceMule Coolers were acutely familiar with, coming from the steamy climate of Jacksonville, Florida. They set out to develop a cooler that was as comfortable to carry as a piece of backpacking gear and could resist the tropical heat.
The result was a series of beer cooler backpacks that can keep up to 6, 12, or 18 cans of beer (or sodas, wine, mixers, cheese pairings, etc.) cold for over 24 hours. The soft, dry-bag design is easy to pack in by kayak or paddle board or even on your person, and durable enough for the great outdoors. IceMule's coolers come in a variety of colors too, so you can pick the style that feels best for beach bonfires, crag meet ups, or camouflaged fishing and hunting trips.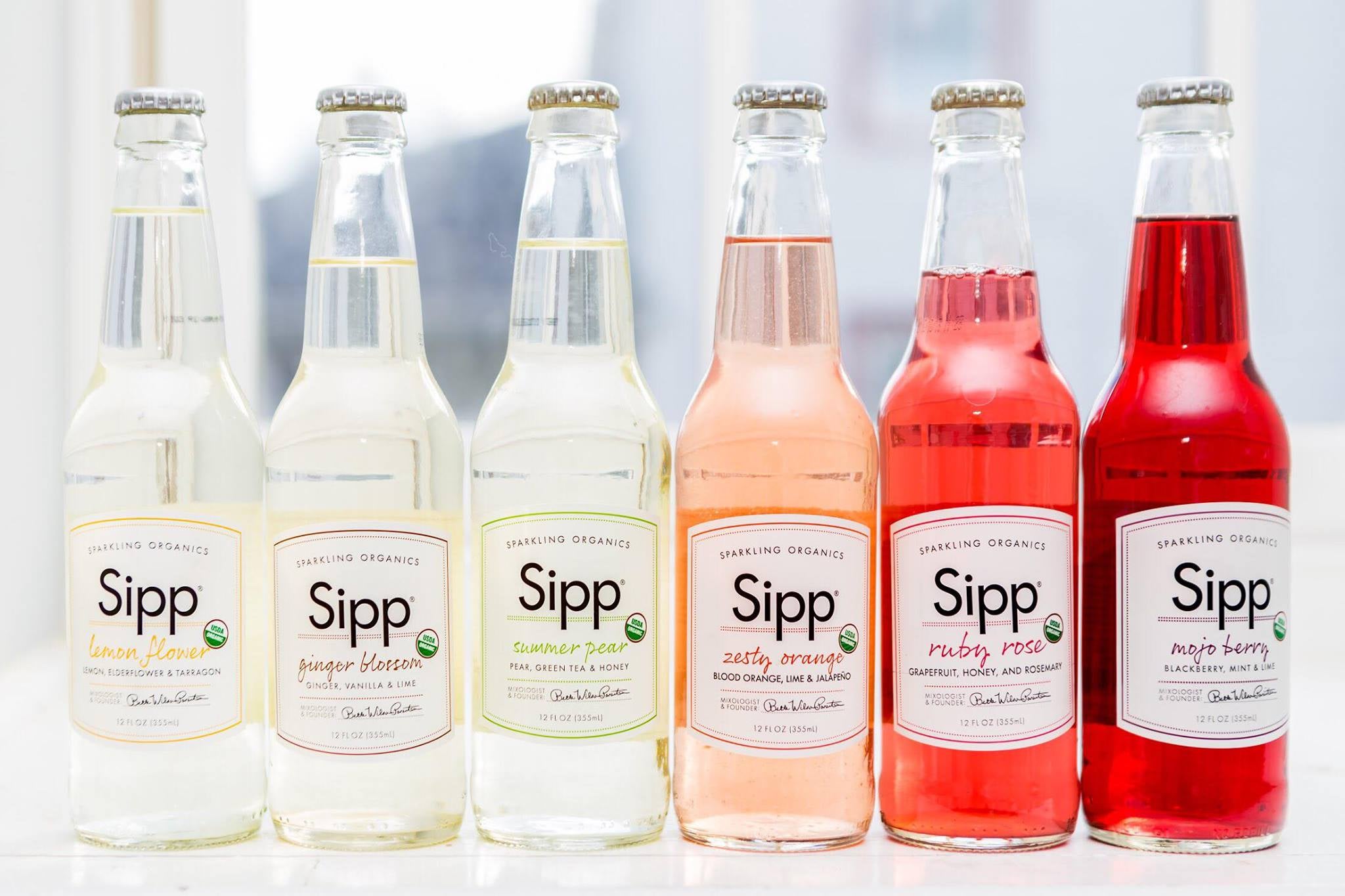 Sipp Sparkling Organics is a new line of fizzy mixers, handcrafted in the kitchen using organic ingredients and no artificial flavors. Sipp's founder turned her passion for creating delicious and creative cocktails for her friends into Sipp's organic craft sodas.
The sparkling beverages are packaged in cans, making them easily transportable in the outdoors, and come in flavors including zesty orange, ginger blossom, mojo berry, lemon flower, ruby rose and summer pear. The sparking sodas themselves are non-alcoholic, but Sipp's website has a great list of simple and refreshing cocktail recipes that are easily recreated around the campfire.
4. Classy Wine That Comes in Cans: West + Wilder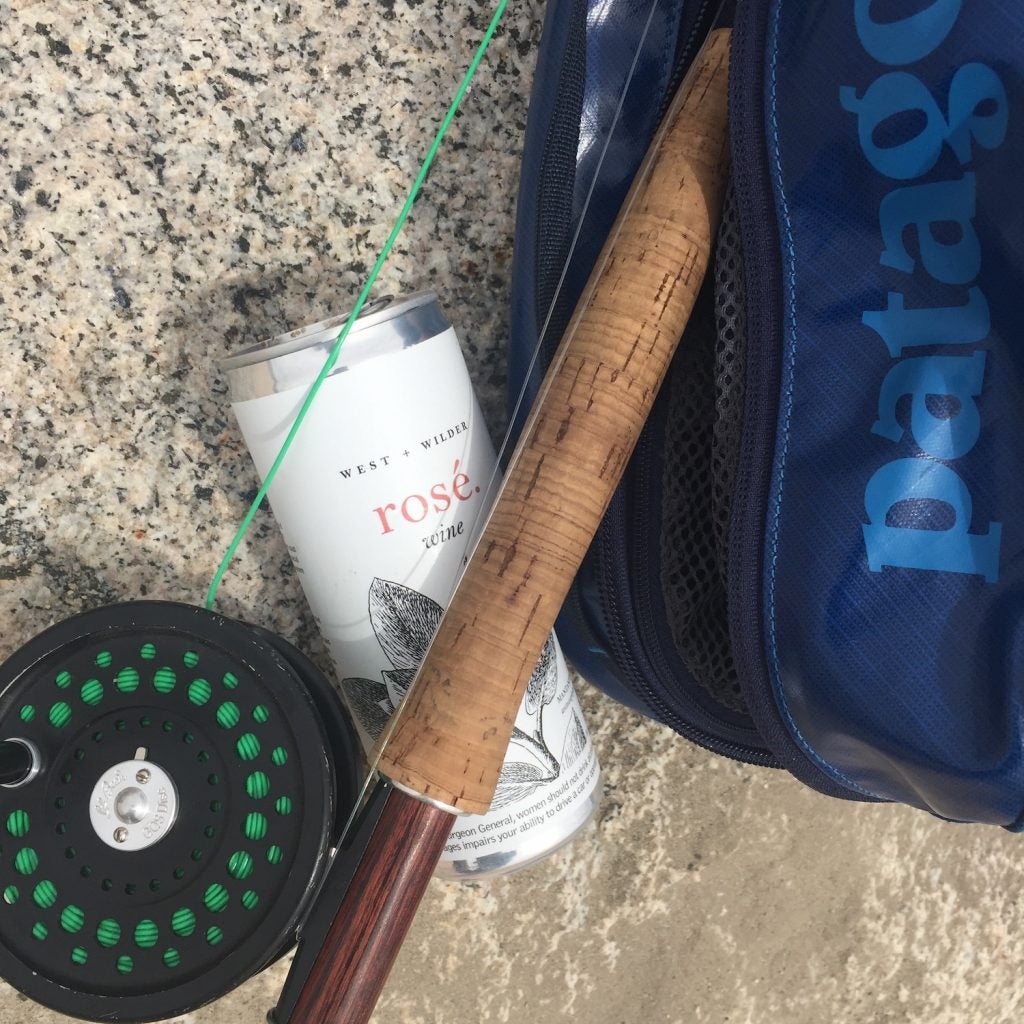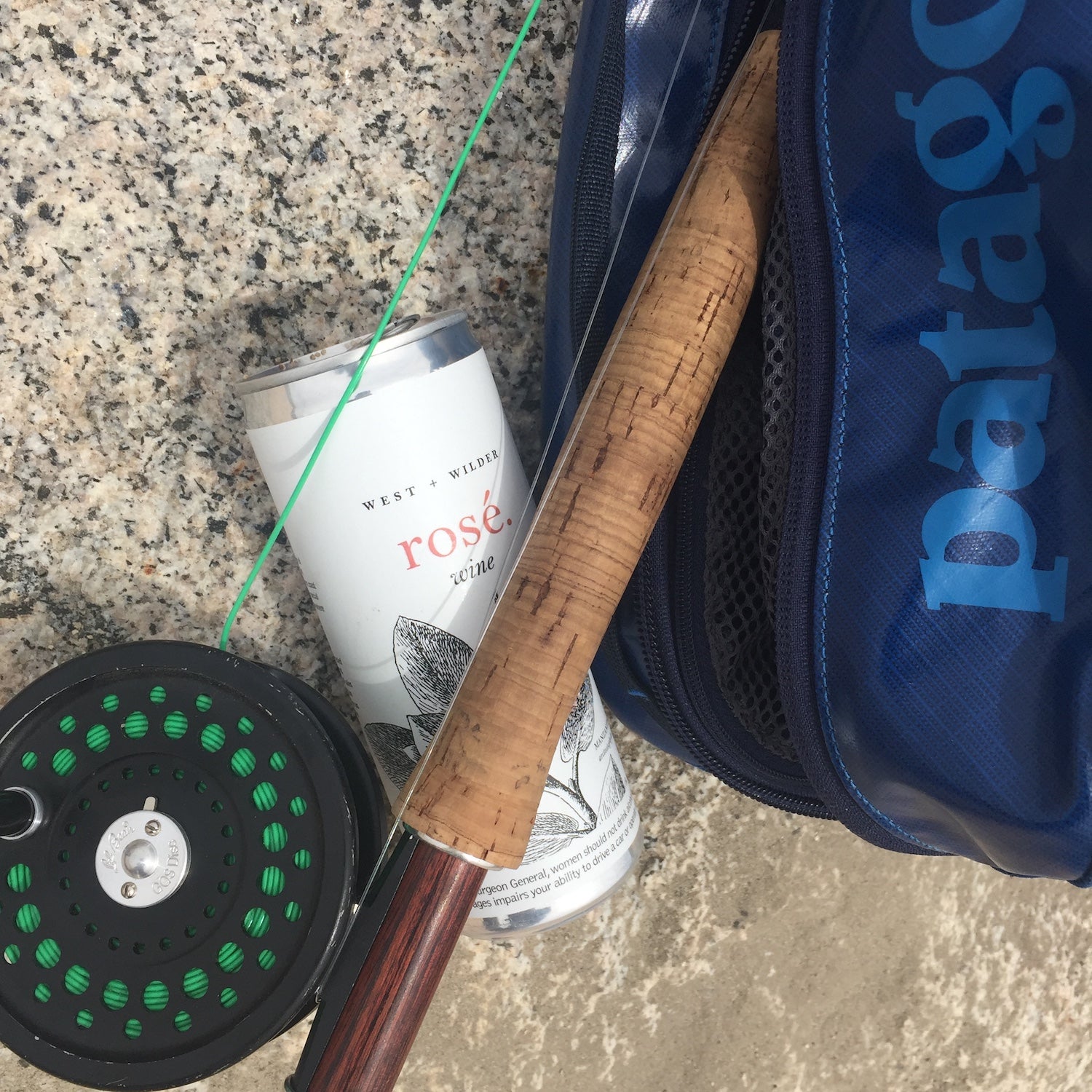 When it comes to carrying alcohol into the outdoors there's a tendency to think that portability comes with a drop in quality. But West + Wilder is challenging that theory. They've scoured the West Coast's wine region in order to produce bright, crisp, clean and refreshing wine that happens to come in a can.
Their debut white and rose wines come packaged in 3 8.4 oz cans, 1/3 of a bottle each, the perfect size for sharing or sipping solo. But West + Wilder has not just created a beverage meant to be enjoyed outdoors, they're also dedicated to preserving the places we love to play. Partnering with 1% for the Planet, West + Wilder's 1% goes to supporting the preservation of wild spaces for us all to enjoy – now and tomorrow.
Whether you're lazily floating the river or toasting a successful day of bagging peaks, now you can kick back and enjoy high-quality wine with a conscious.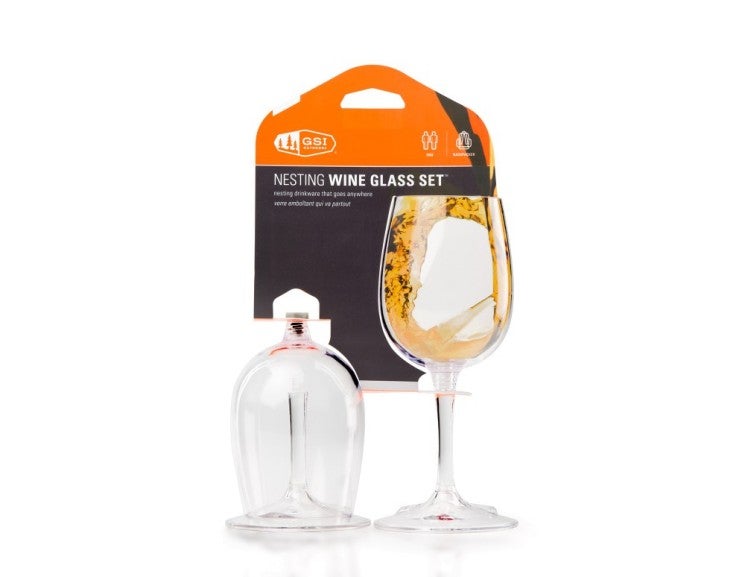 The weight of your gear might not matter so much when you're car camping, but lug a few extra pounds into the backcountry and you'll feel it for a week. But just because you're counting ounces doesn't mean you have to forgo ambiance with these lightweight, nesting wine glasses from GSI.
On the other hand, maybe you're looking for the perfect glasses to store in your RV; ones that won't shatter if you forget to store them properly when you pull away from the campground. Plastic glasses are just the thing for your backcountry bar.
The 4.8-ounce plastic glasses from GSI are impact resistant and BPA-free. They're suitable for both hot and cold beverages. Plus, they just look cool. The unique stem design unscrews and allows the bases of the glasses to snap into the bowls for compact storage. There's no better way to impress a date than to bust out these fun and funky glasses during a mountaintop picnic.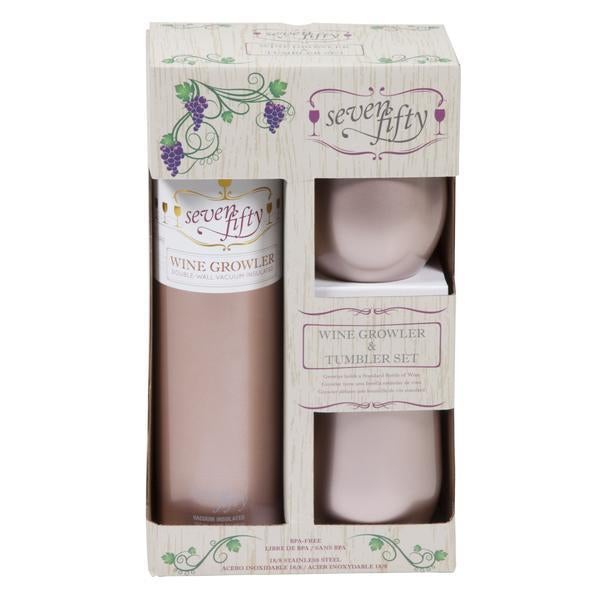 Whether you're hitting the trail for a sunset picnic or snuggling around the campfire after a long day of hiking, wine lovers know there's nothing better than a glass of vino to cap off the day—especially when you're sharing it with someone special. But glass bottles and bulky (and breakable!) wine glasses aren't exactly the perfect companion to an outdoor adventure. Never fear, our pinot loving friends. Fifty/Fifty has created a double wall, vacuum insulated, stainless steel wine growler with a pressure-fitted lid that holds a bottle of wine and keeps your favorite beverage (white wine?) cold for hours. The wine growler also comes with two stainless steel wine tumblers so you and your hiking partner can enjoy your beverages while watching the sunset.
These wine glass-shaped, vacuum-insulated tumblers will keep your hot cocktails hot, too.

If you ask us, nothing compares to imbibing a cold one at the end of a long day outside. But cold is the operative word here. Keeping beer cold for many hours in a backpack has always been the outdoor adventurer's conundrum, but Yeti's Rambler Colster is a koozie that's also a tiny refrigerator for your single beer. The Rambler's durable, stainless steel build is virtually shatter and puncture-proof, so you won't have to worry about leaks or breaks, and its 8.7-ounce weight is worth the work it does to keep your beer cold wherever you roam.
Popular Articles: